INC is a carpentry and construction business undertaking work across metropolitan Melbourne and wider Victoria. We have a focus on boutique to medium scale design oriented residential and multi-residential, hospitality and commercial / retail projects. We are able to undertake stand-alone carpentry work as well as contracting as builder to manage the delivery of entire projects. View our latest Projects below or see the process From the Ground Up.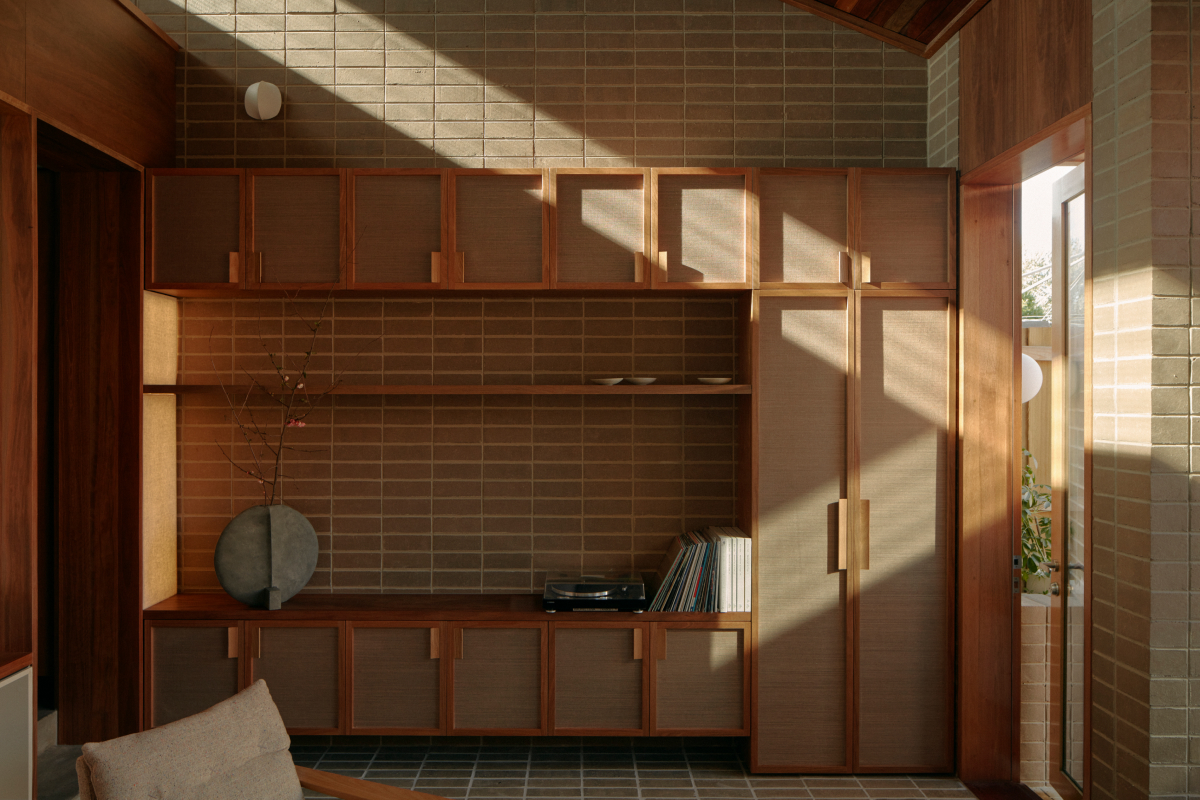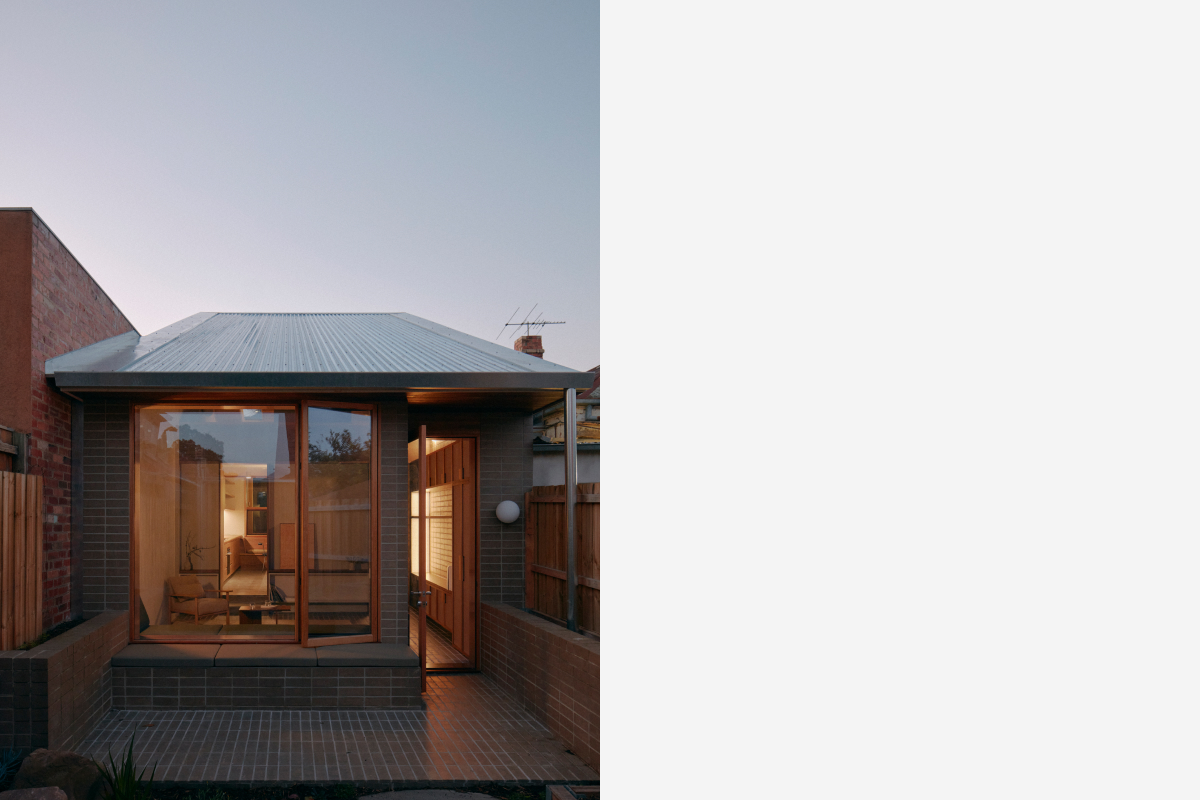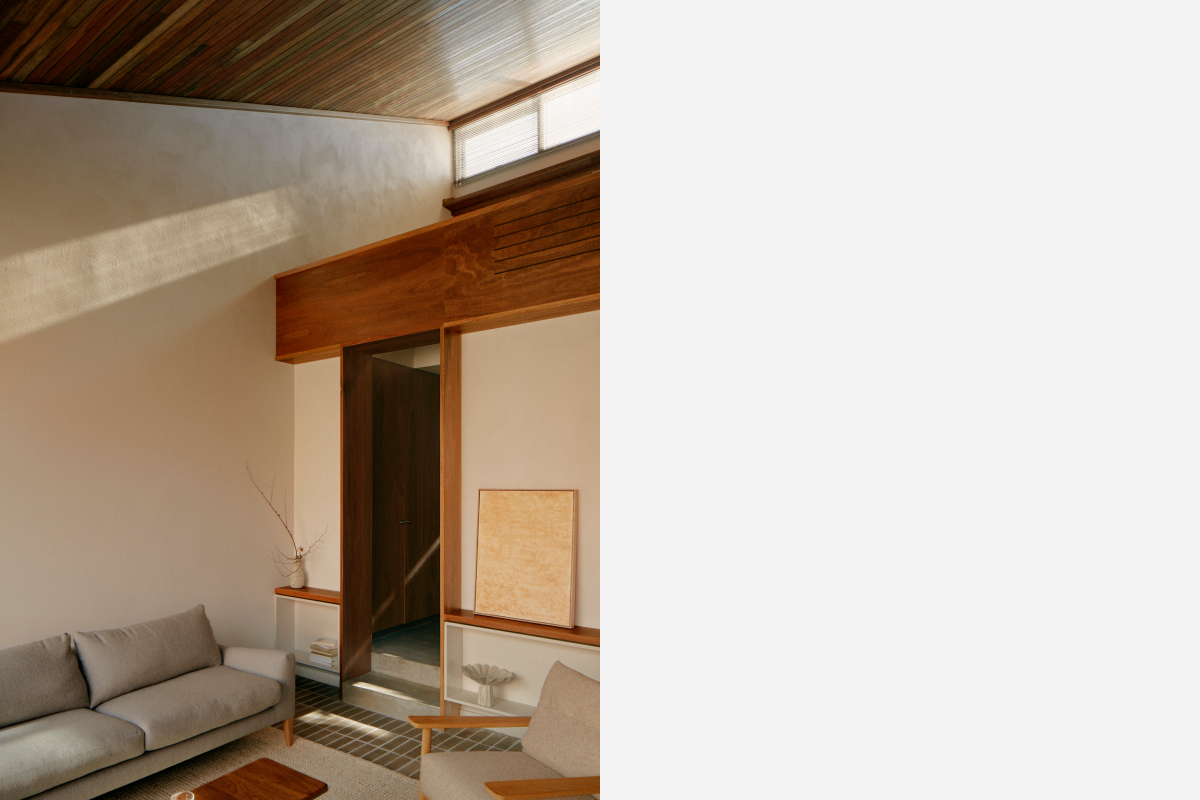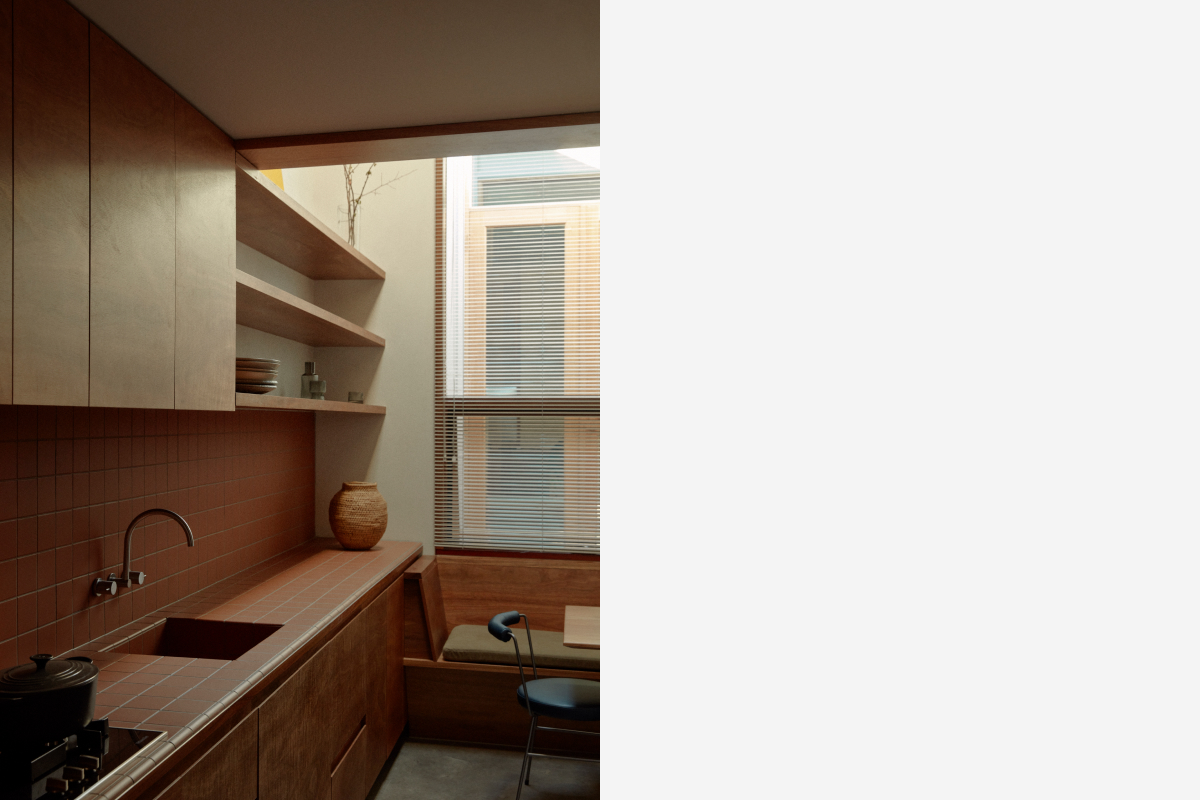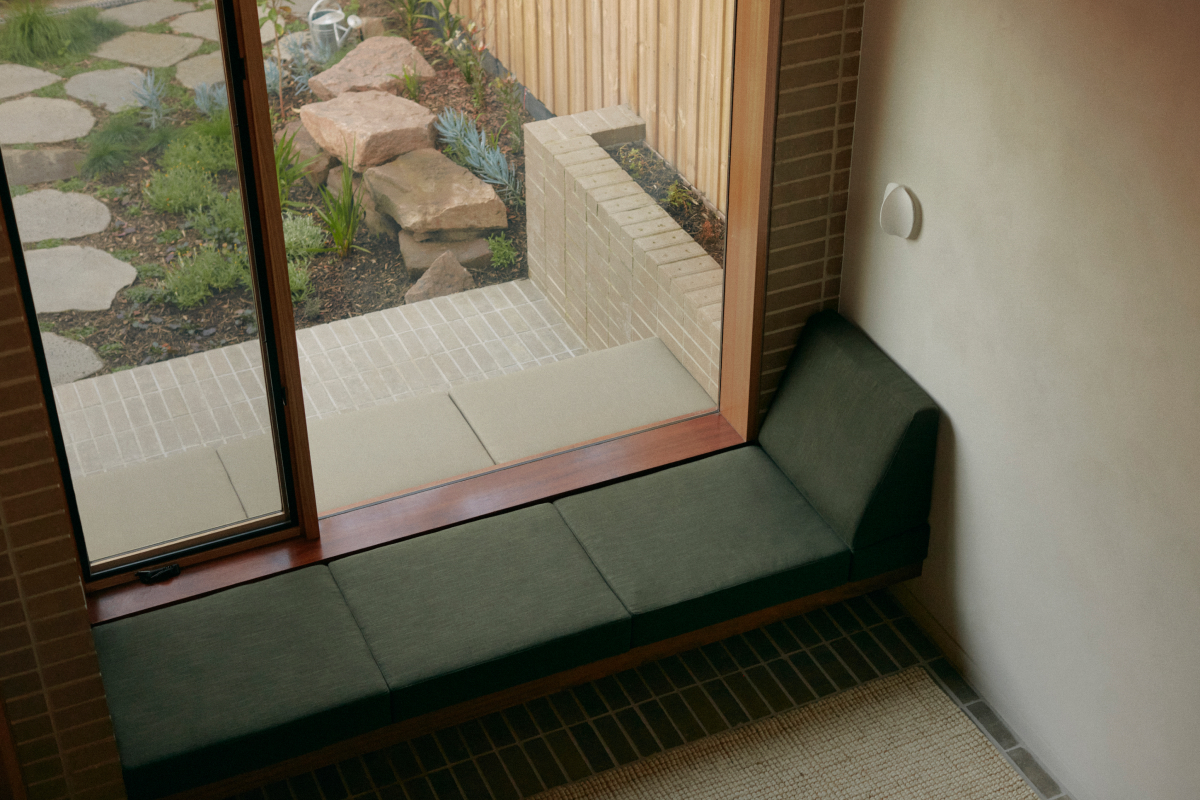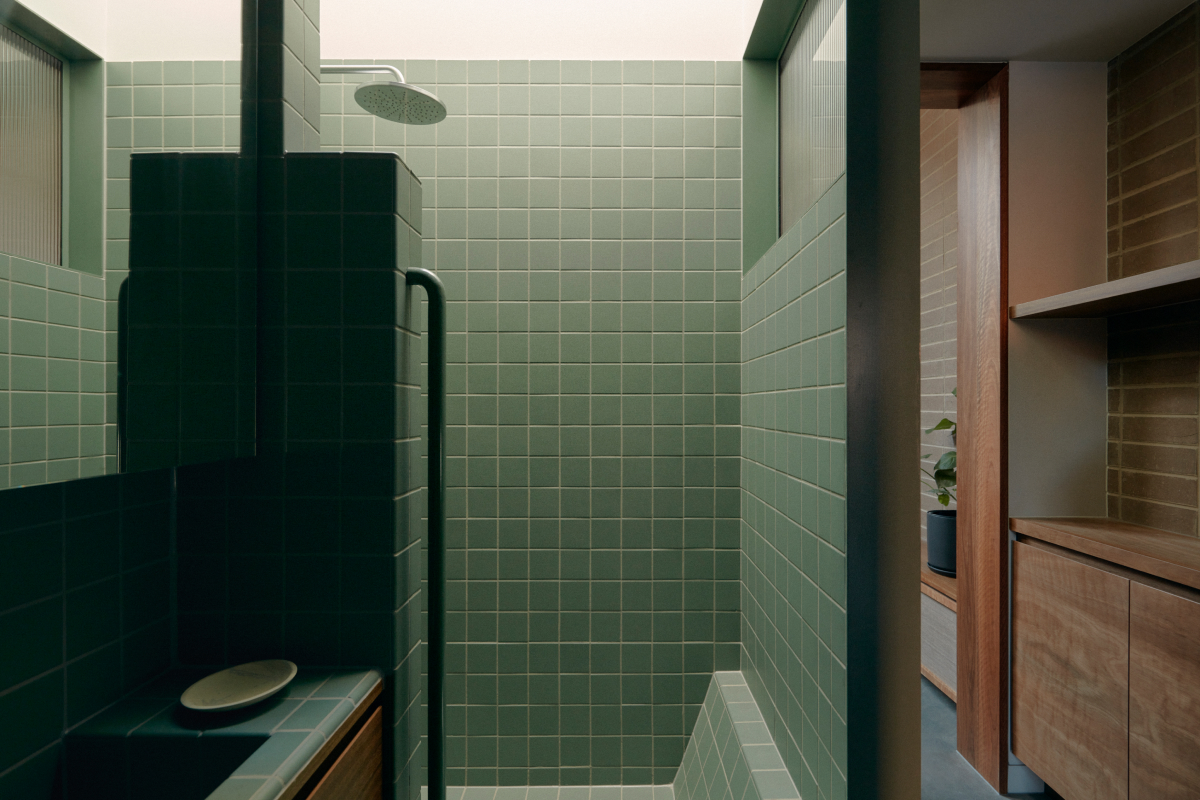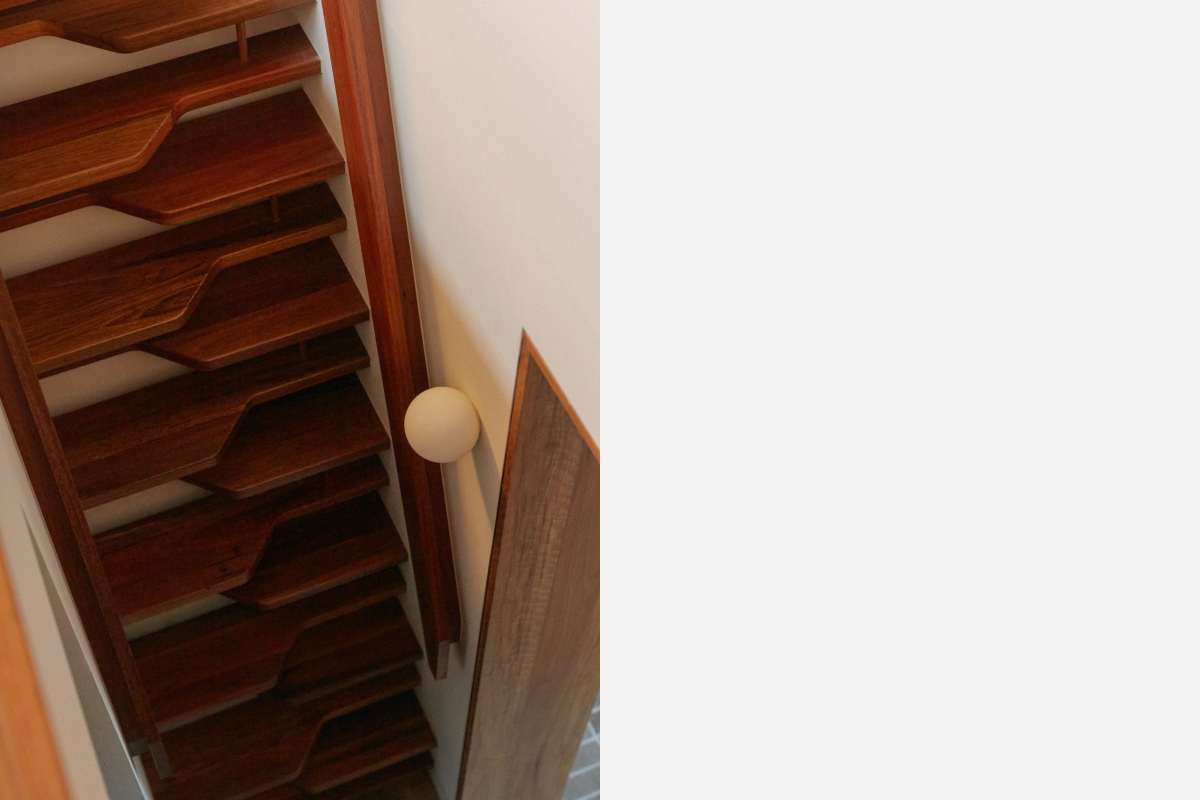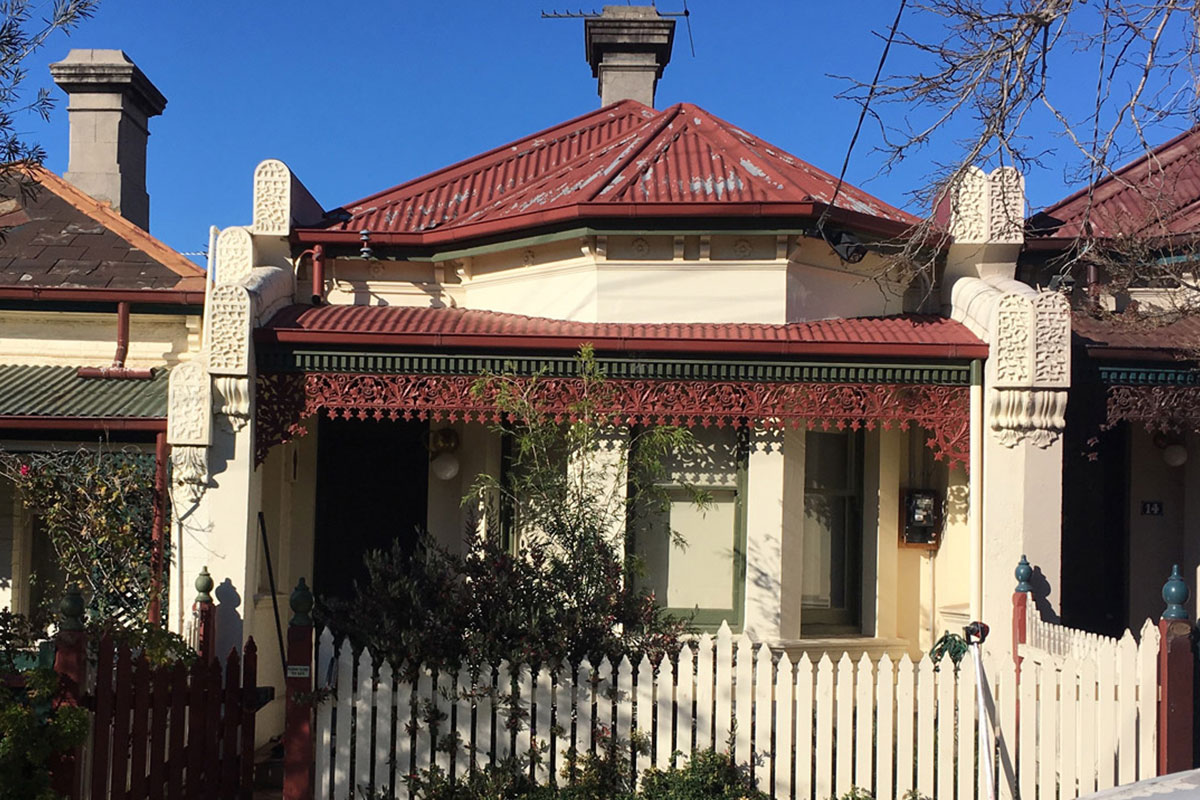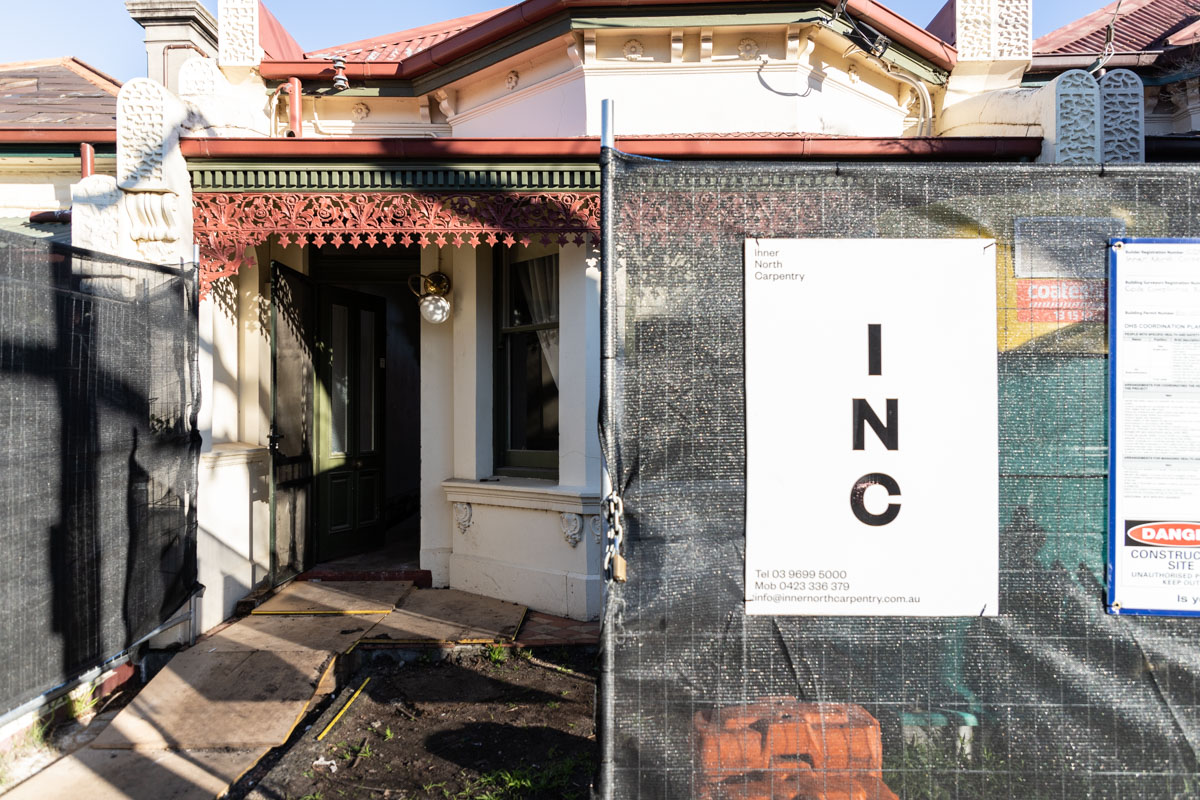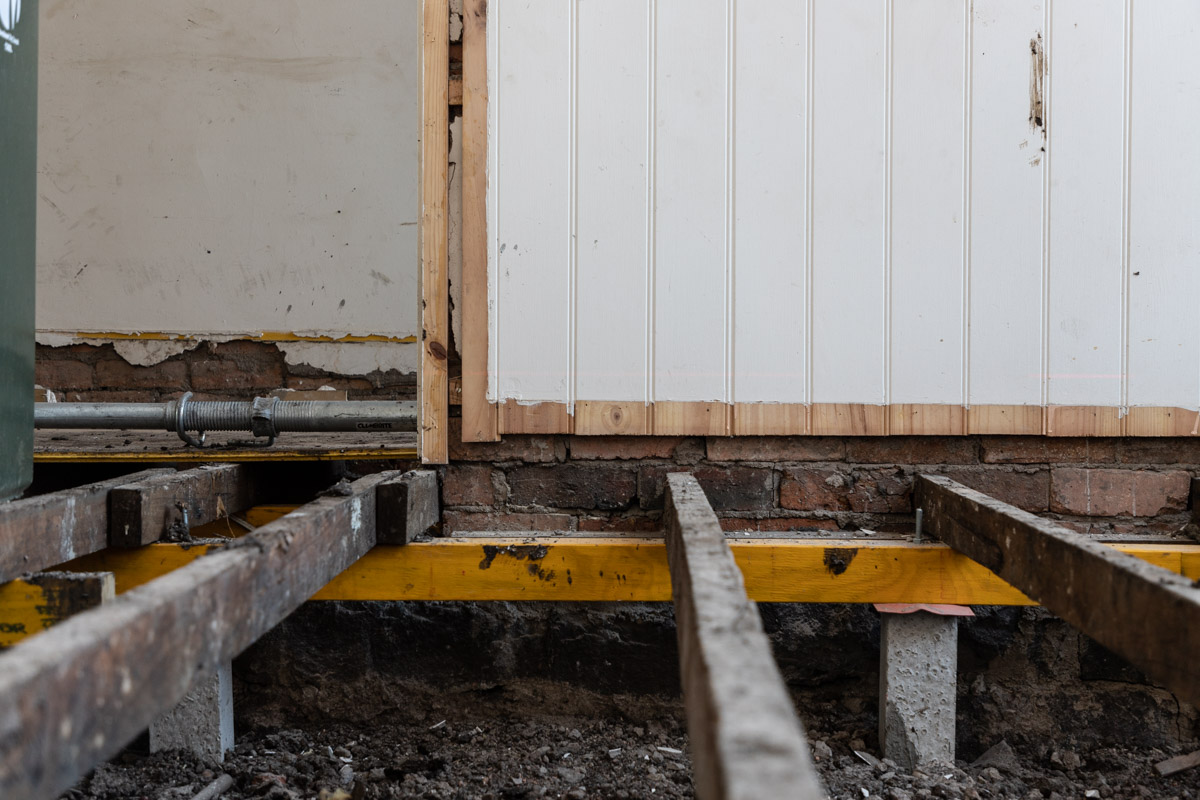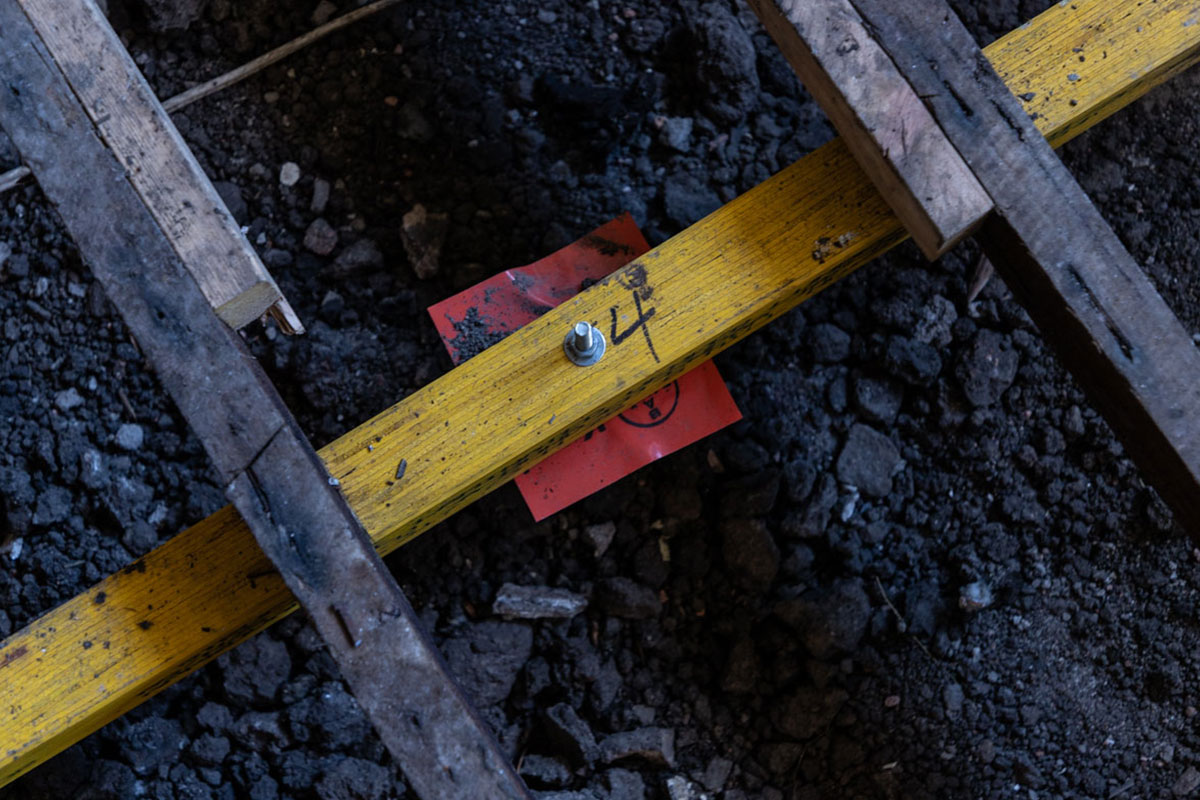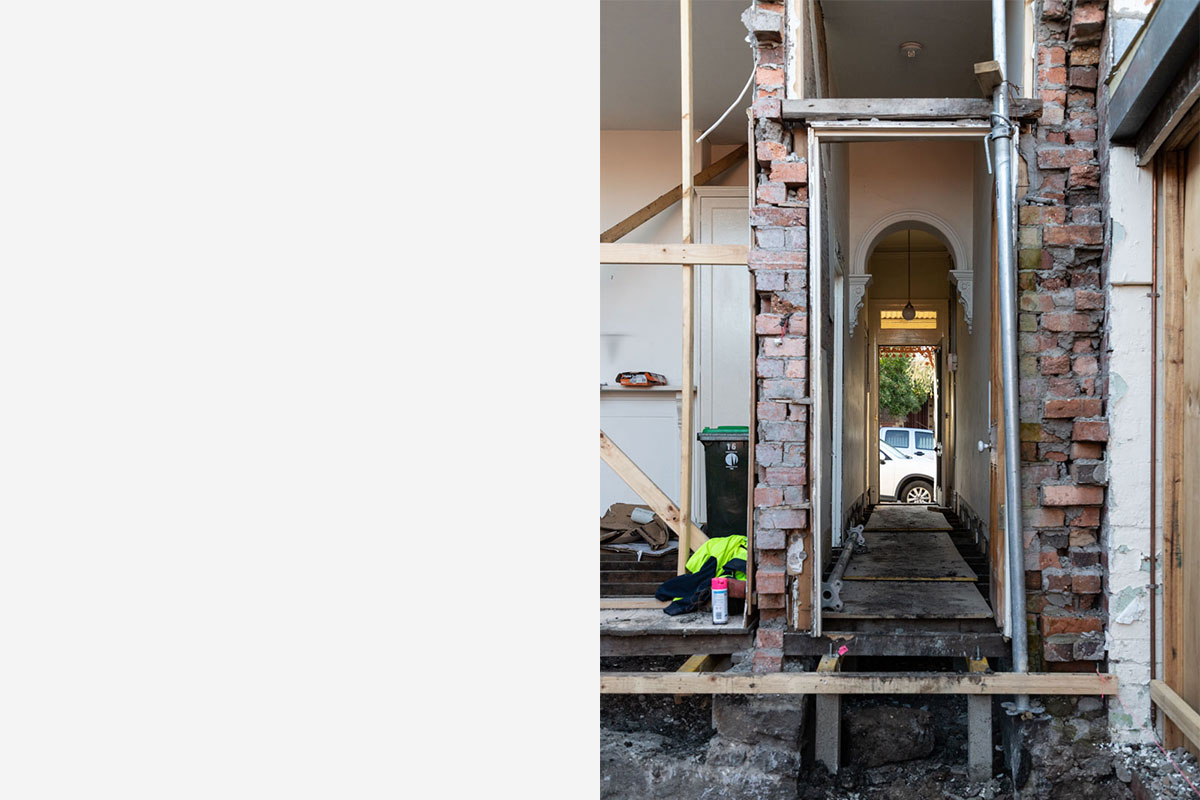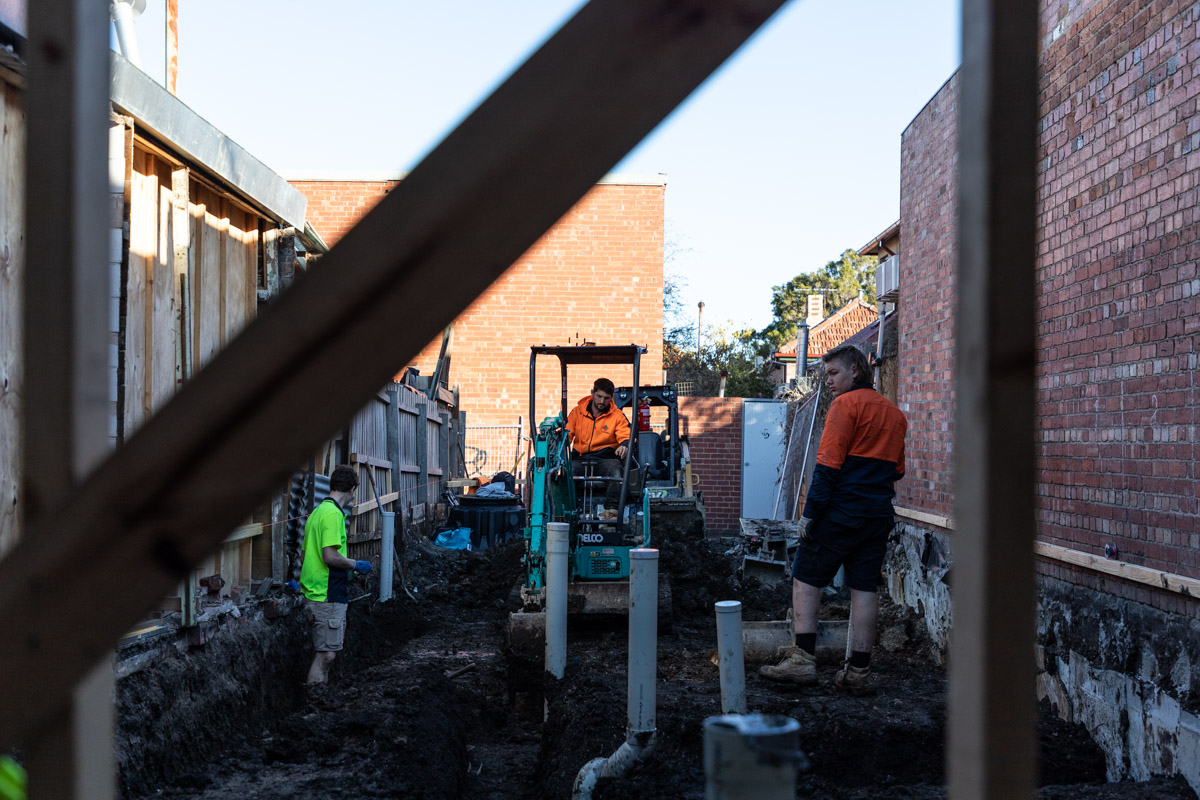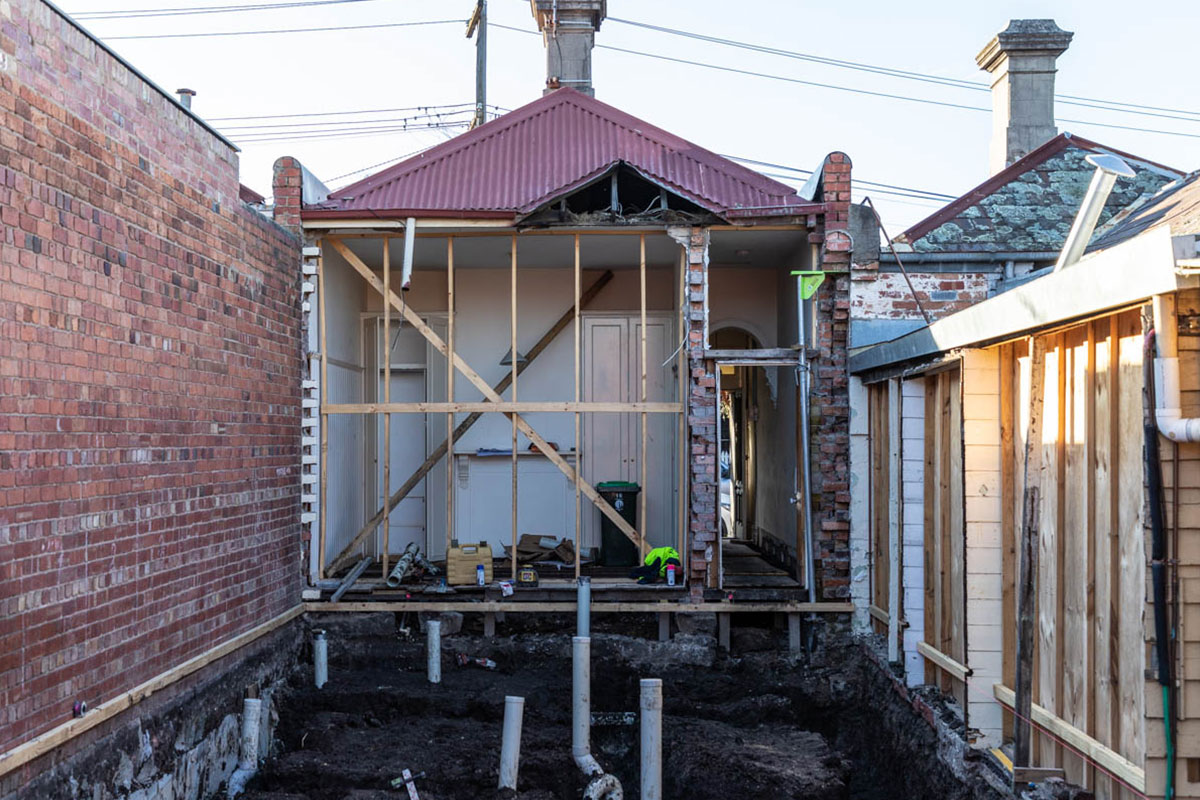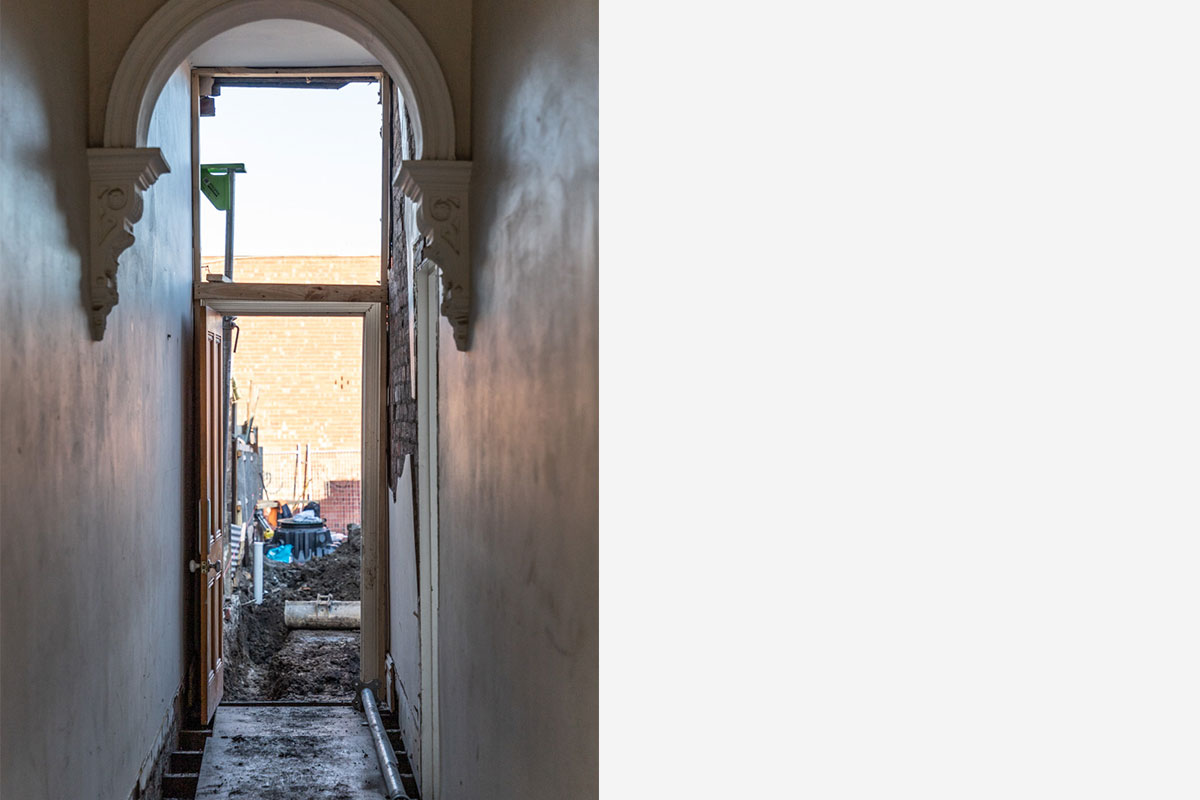 Overend Street
Our first project with Placement Studio sees the rear of this house completely transformed within the tight boundaries of the site. The front of the house is protected by a Heritage Overlay and will be retained and restored during the project.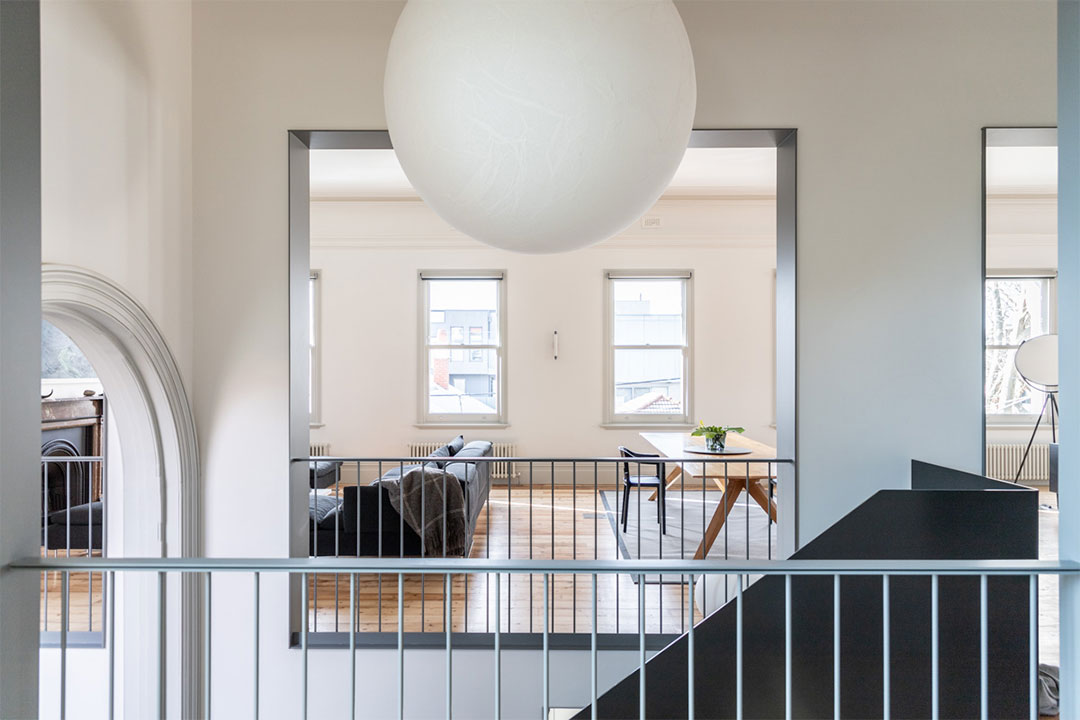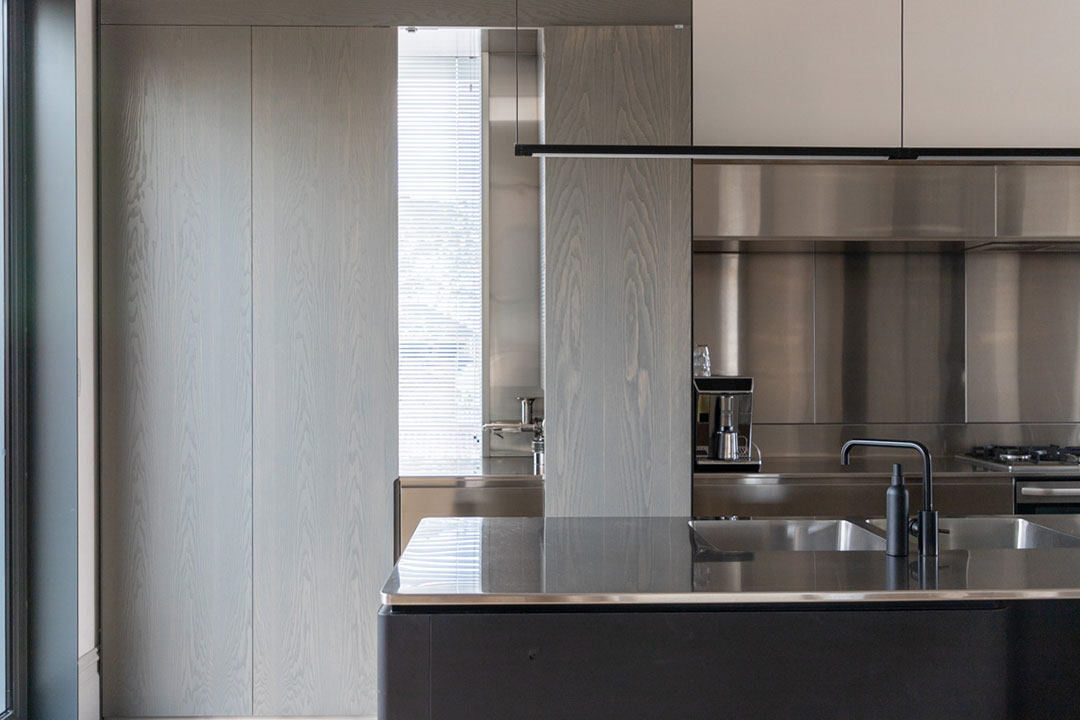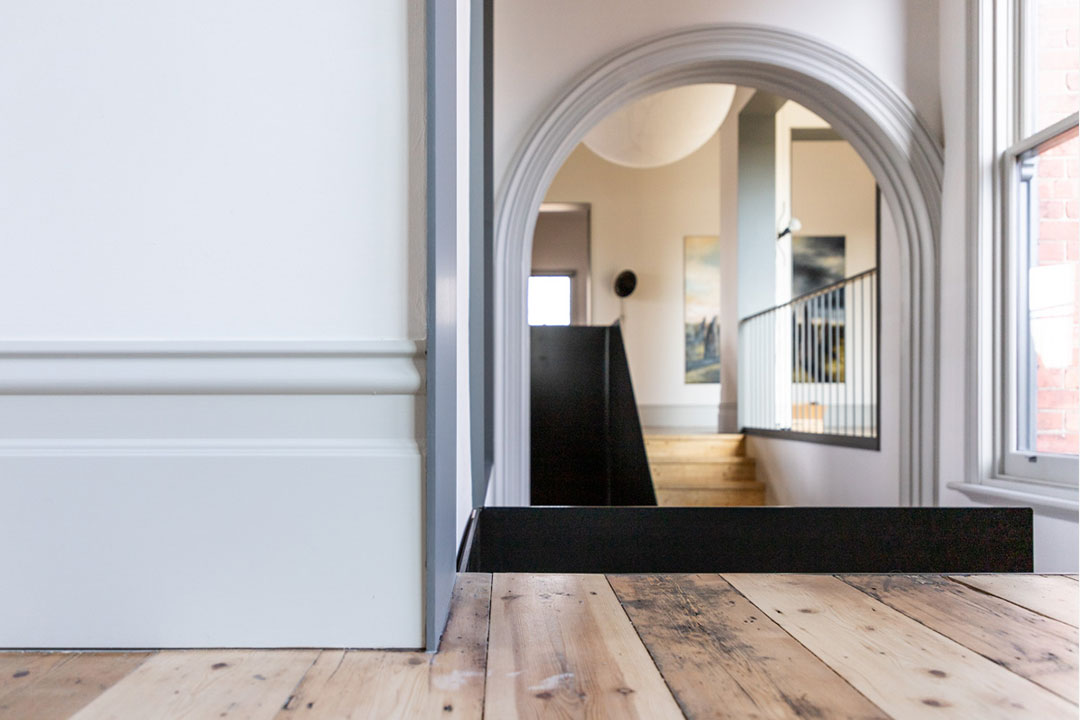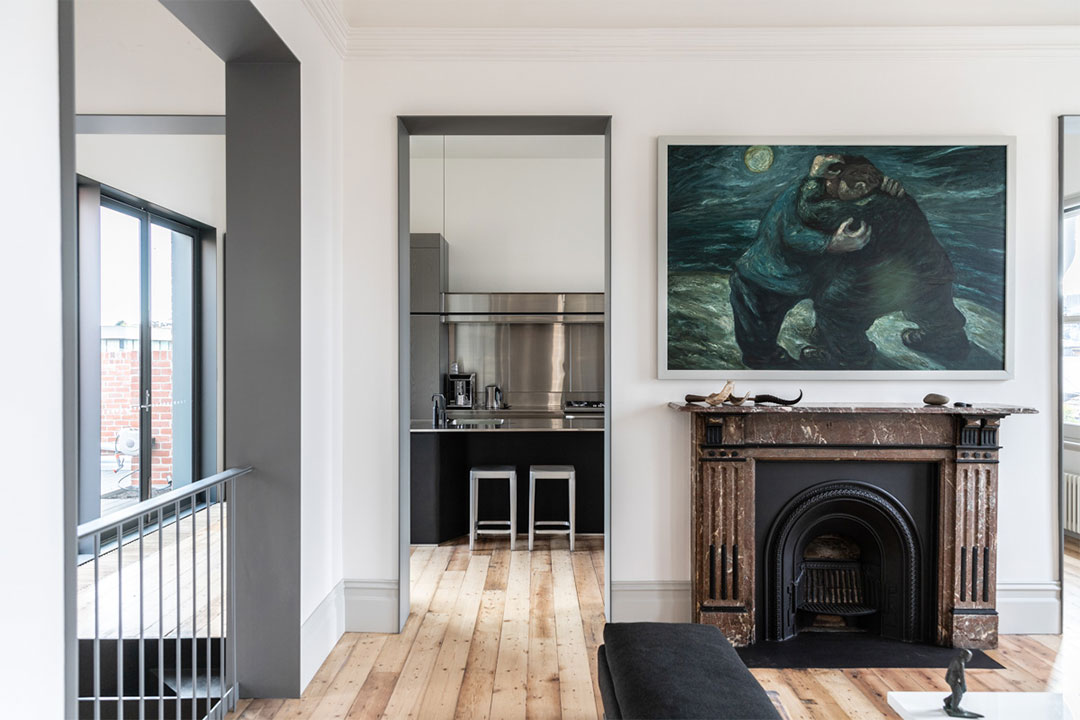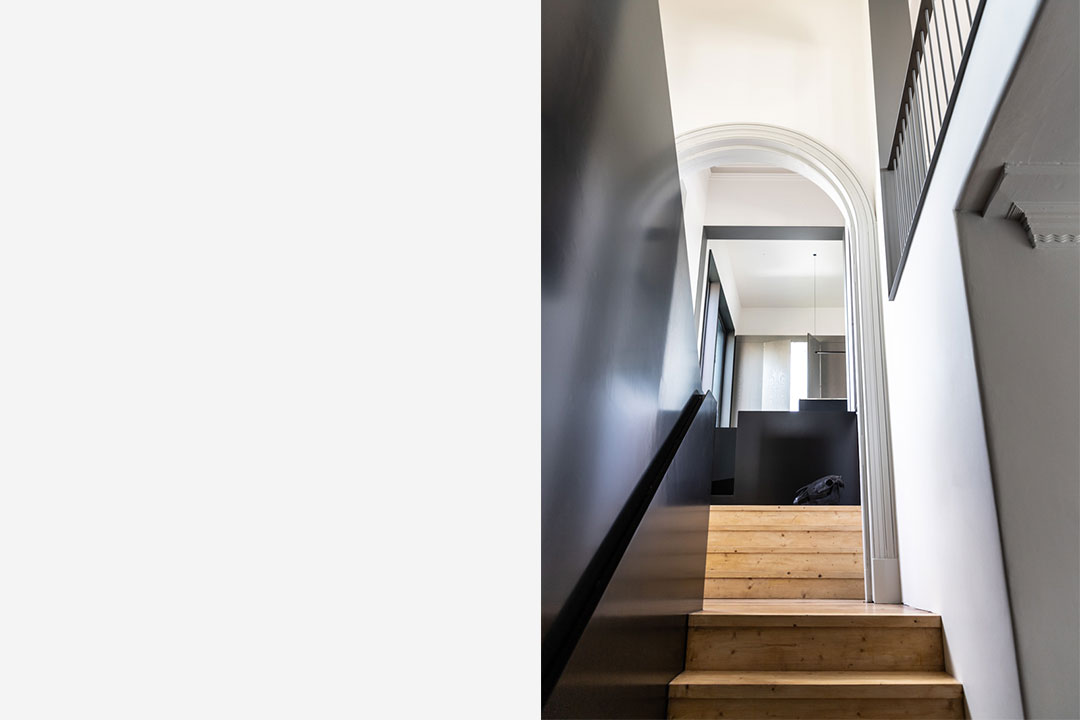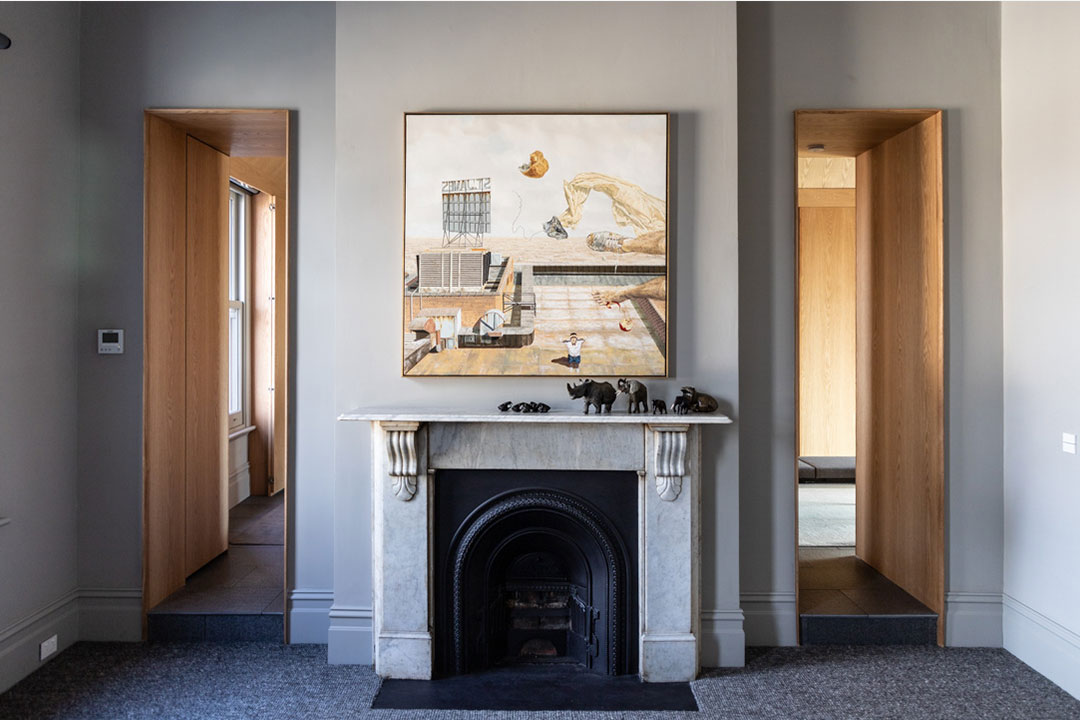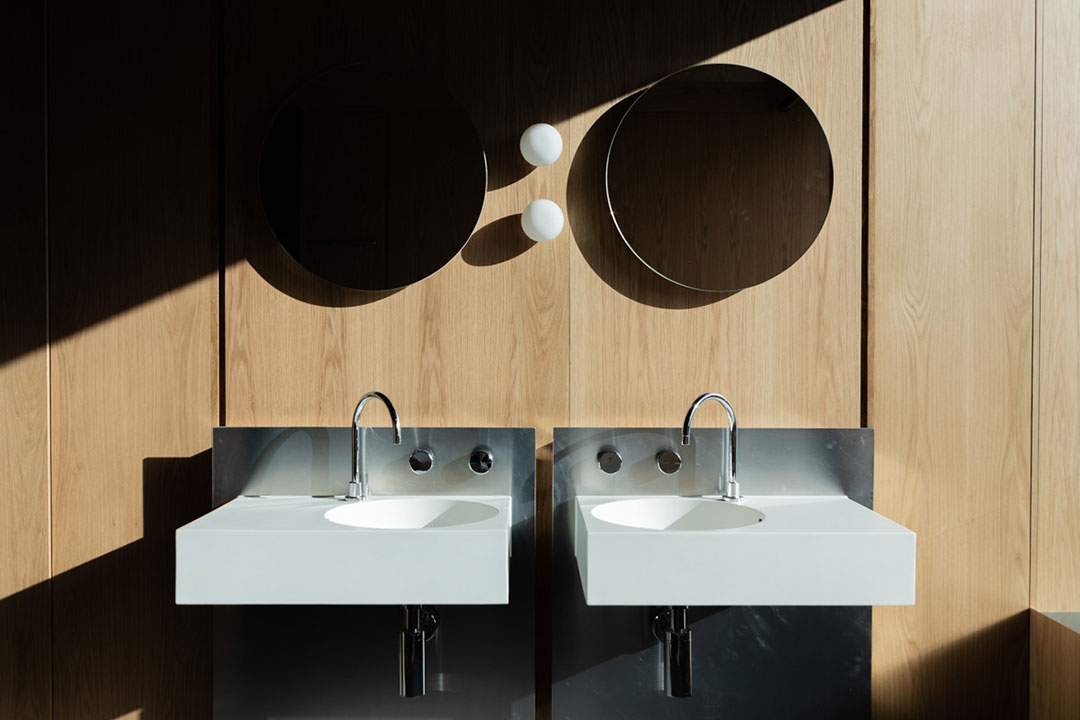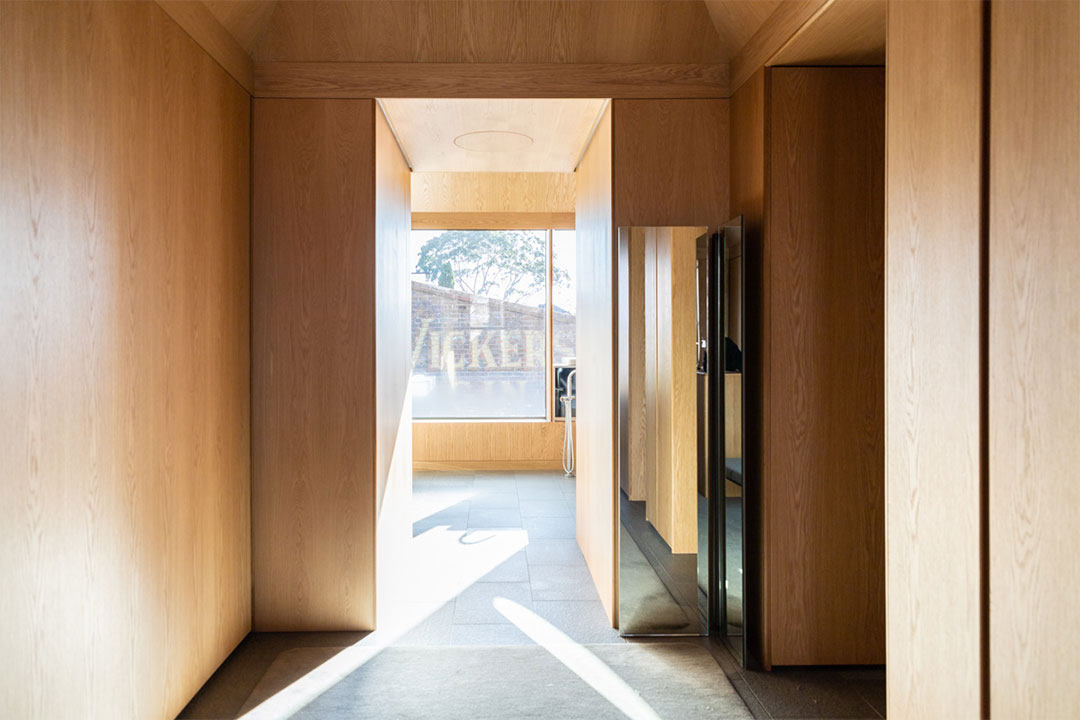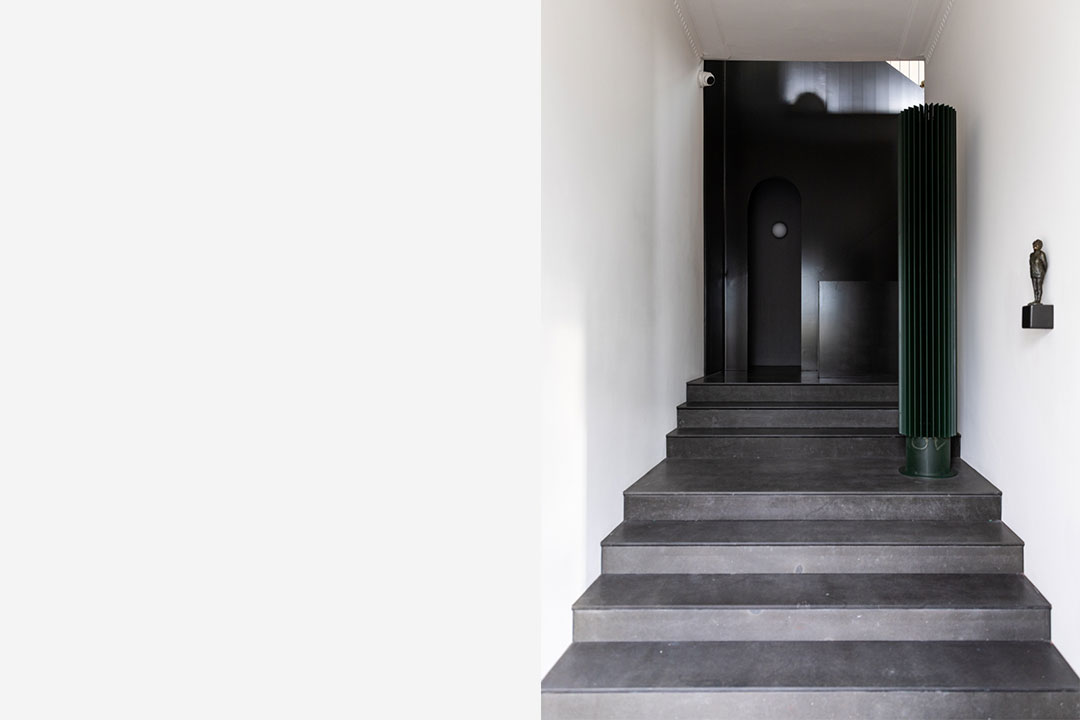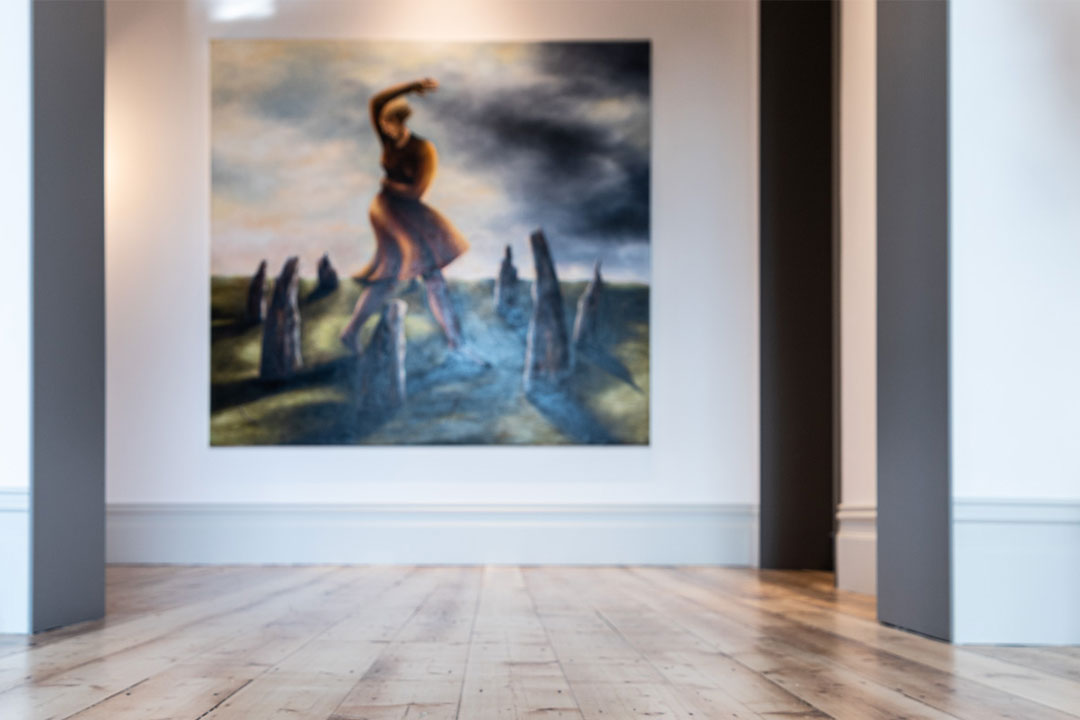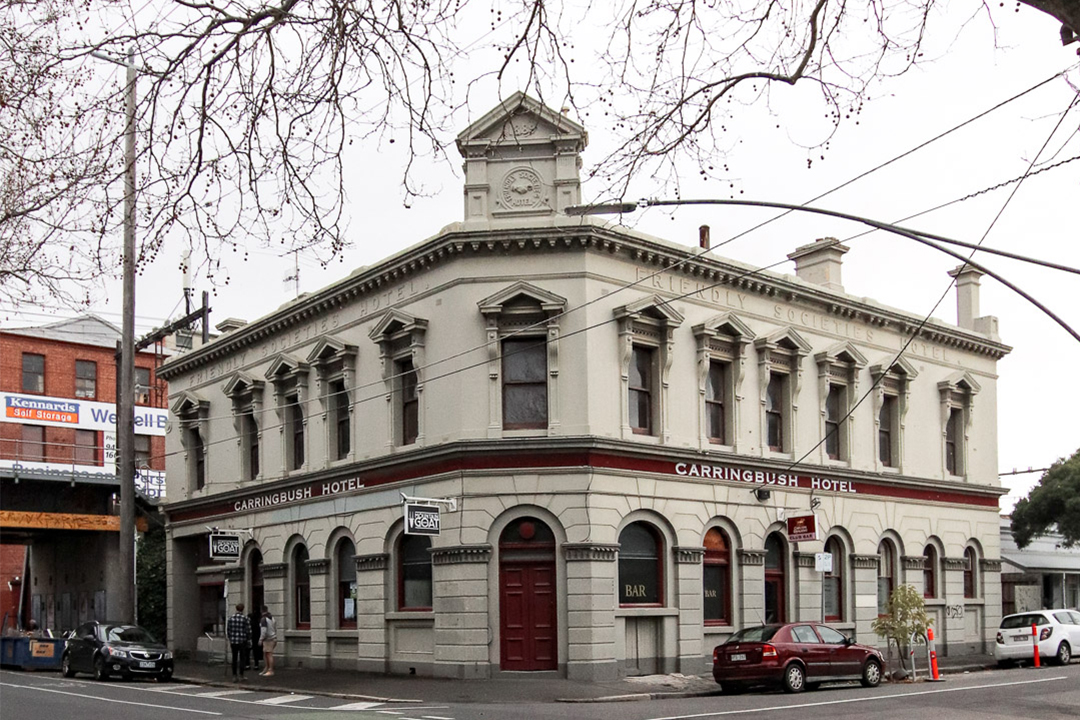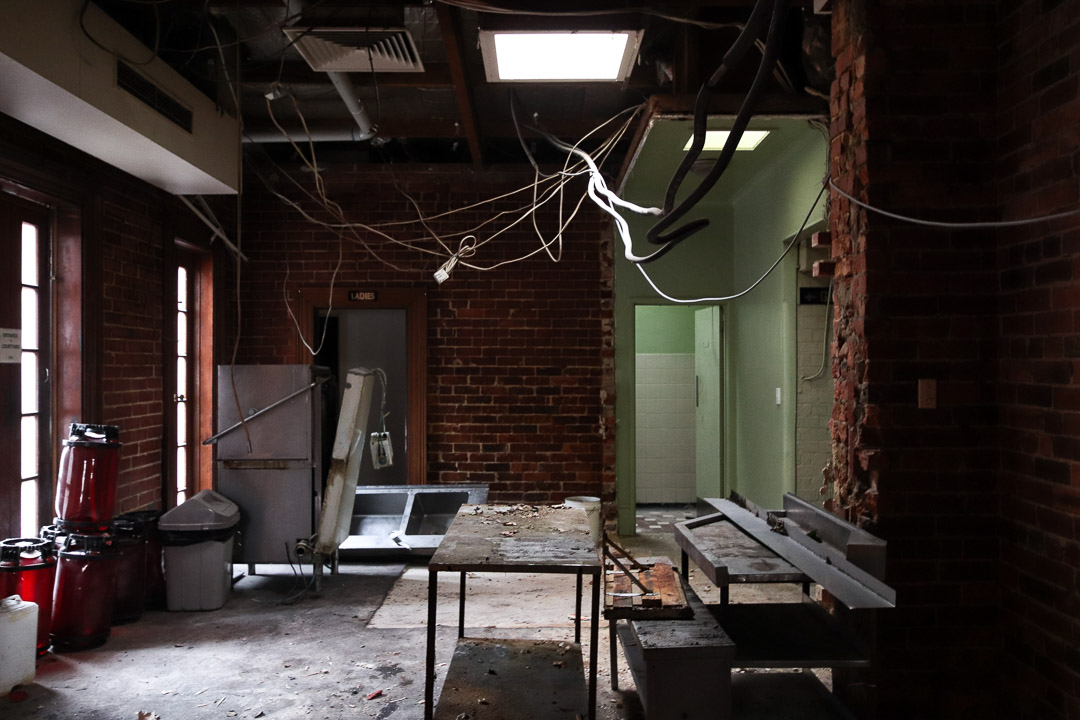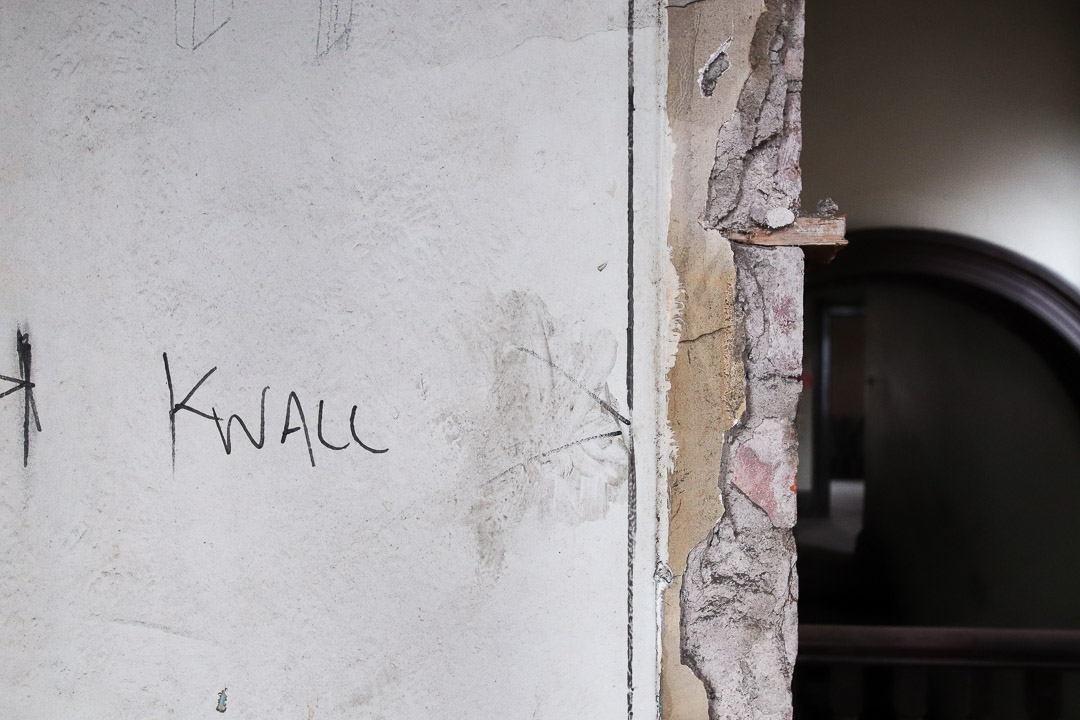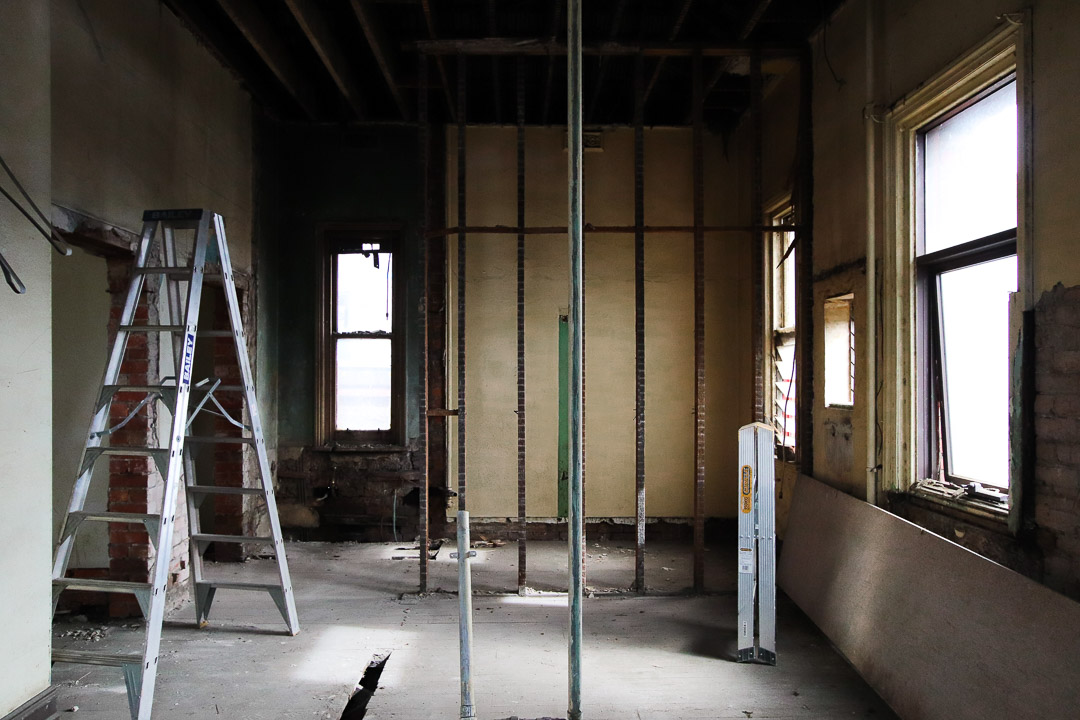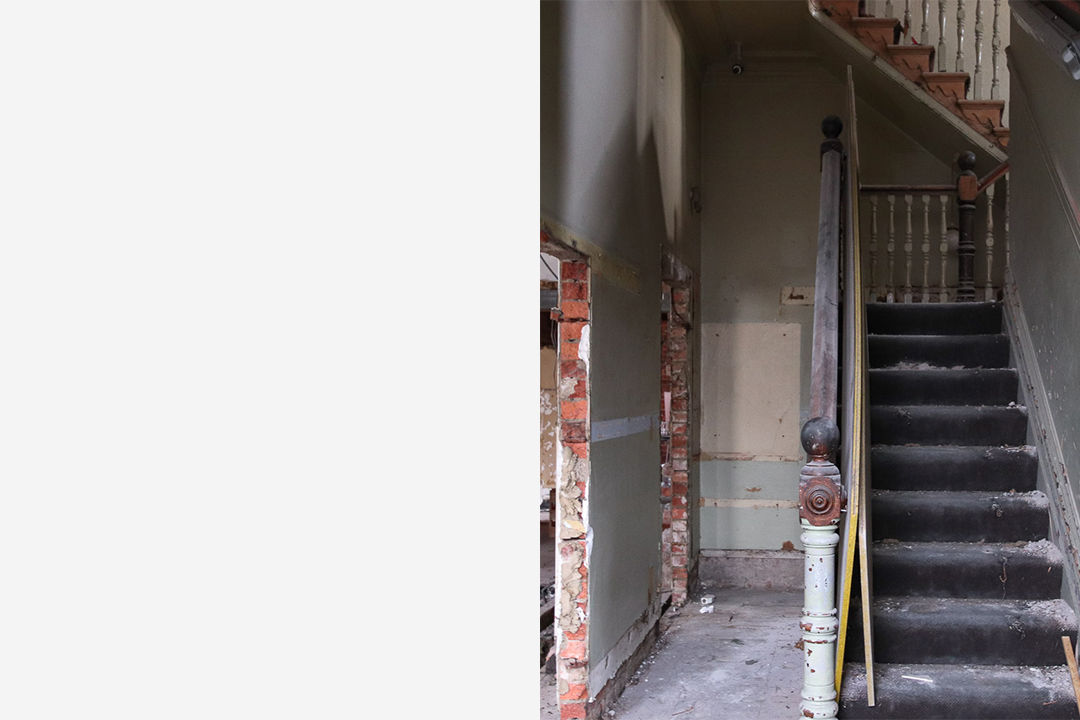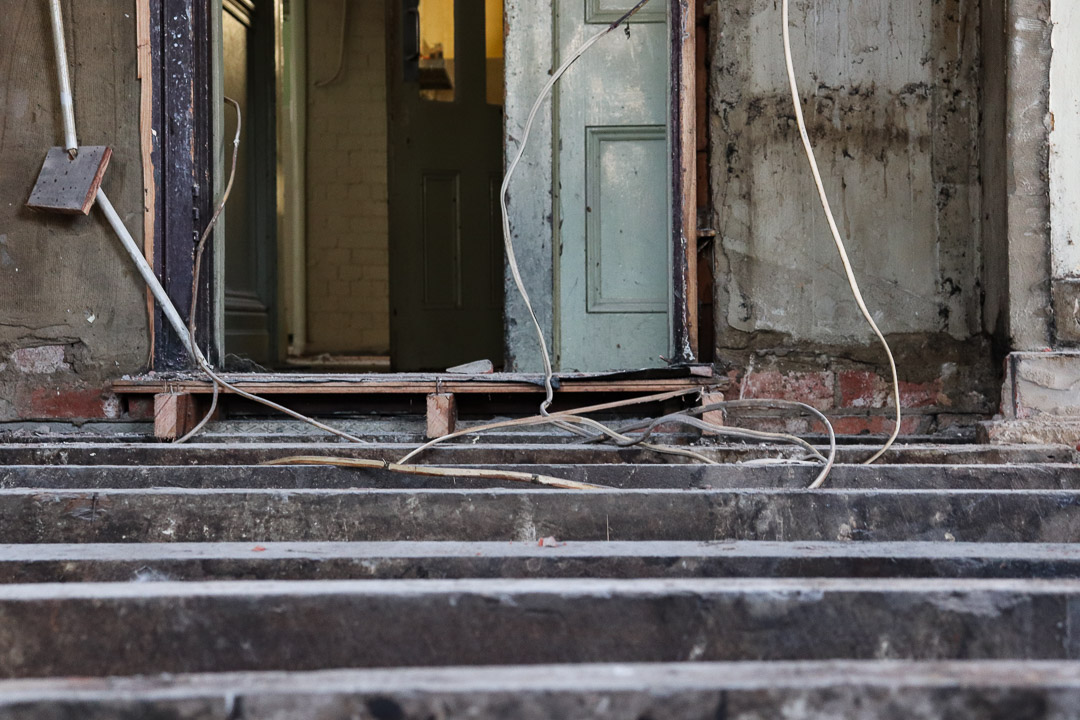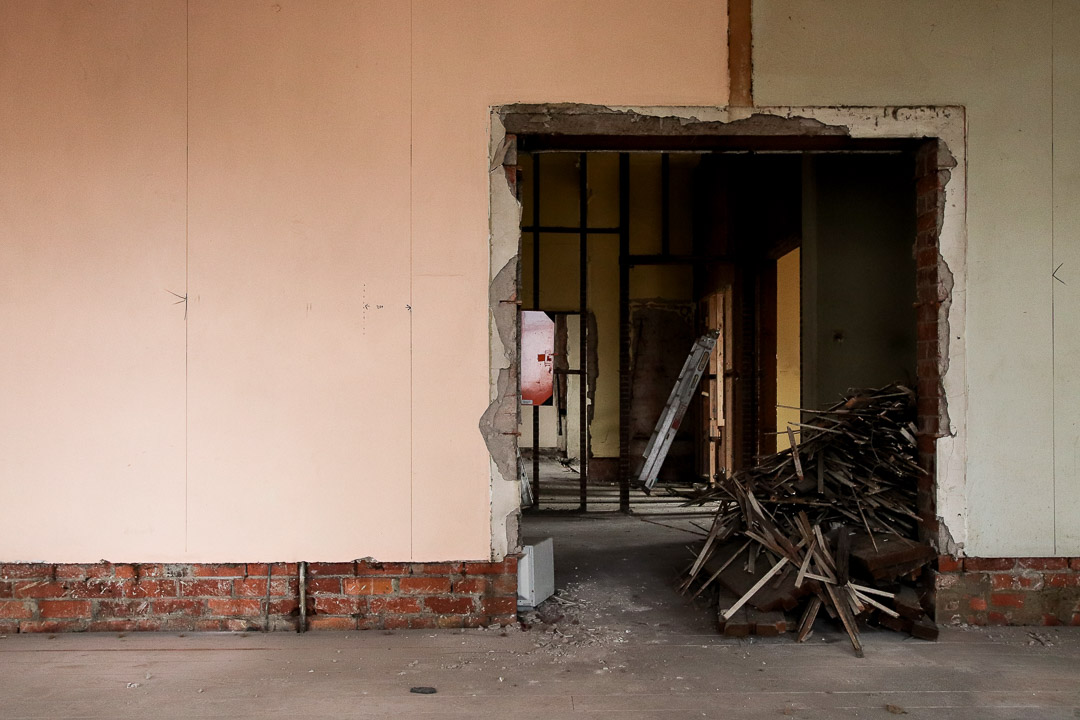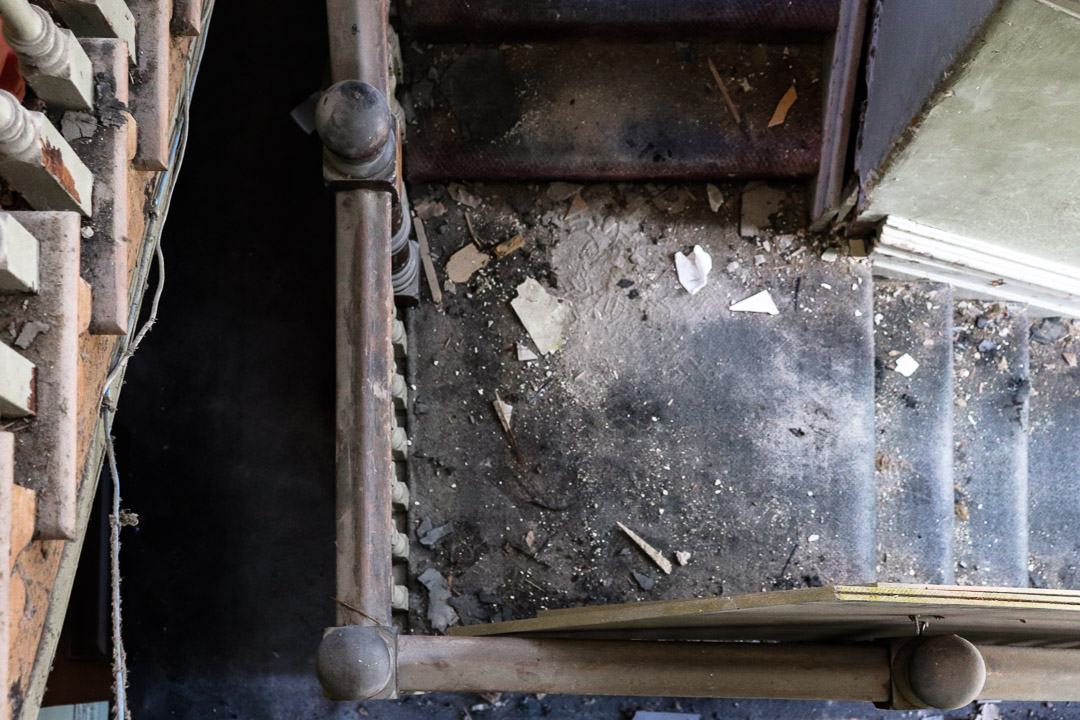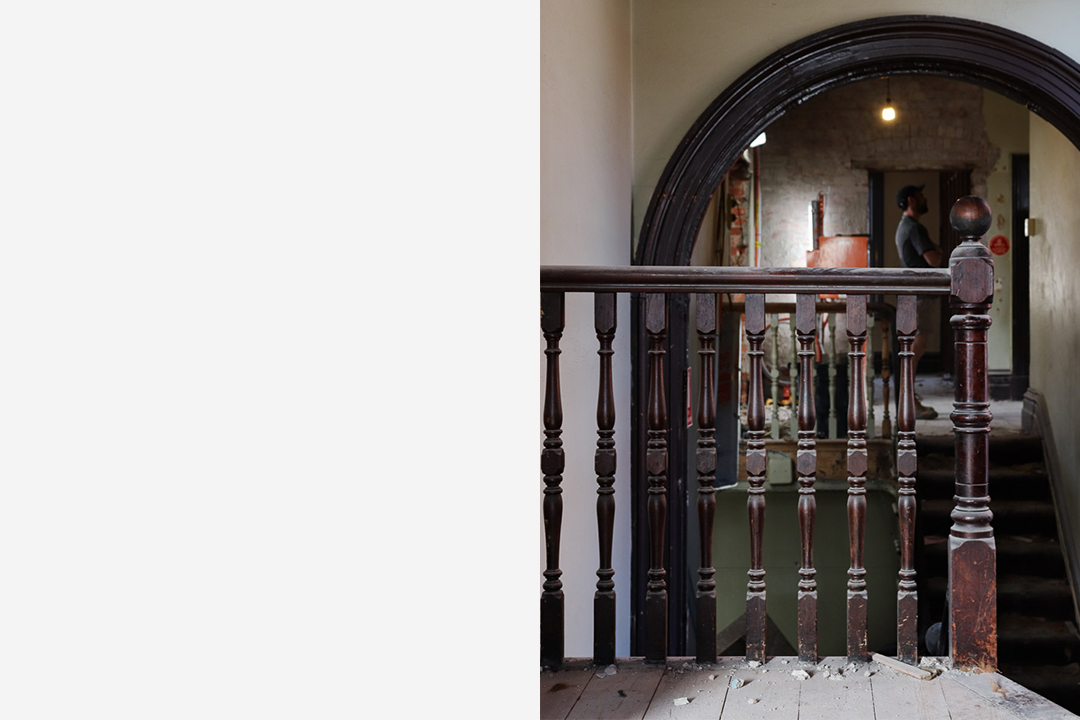 Carringbush Hotel
This exciting project involves the renovation of the old Carringbush Hotel converting the upper level of the building into a single high-end home. With a Heritage overlay on the site, it required careful consideration from both INC and the design team.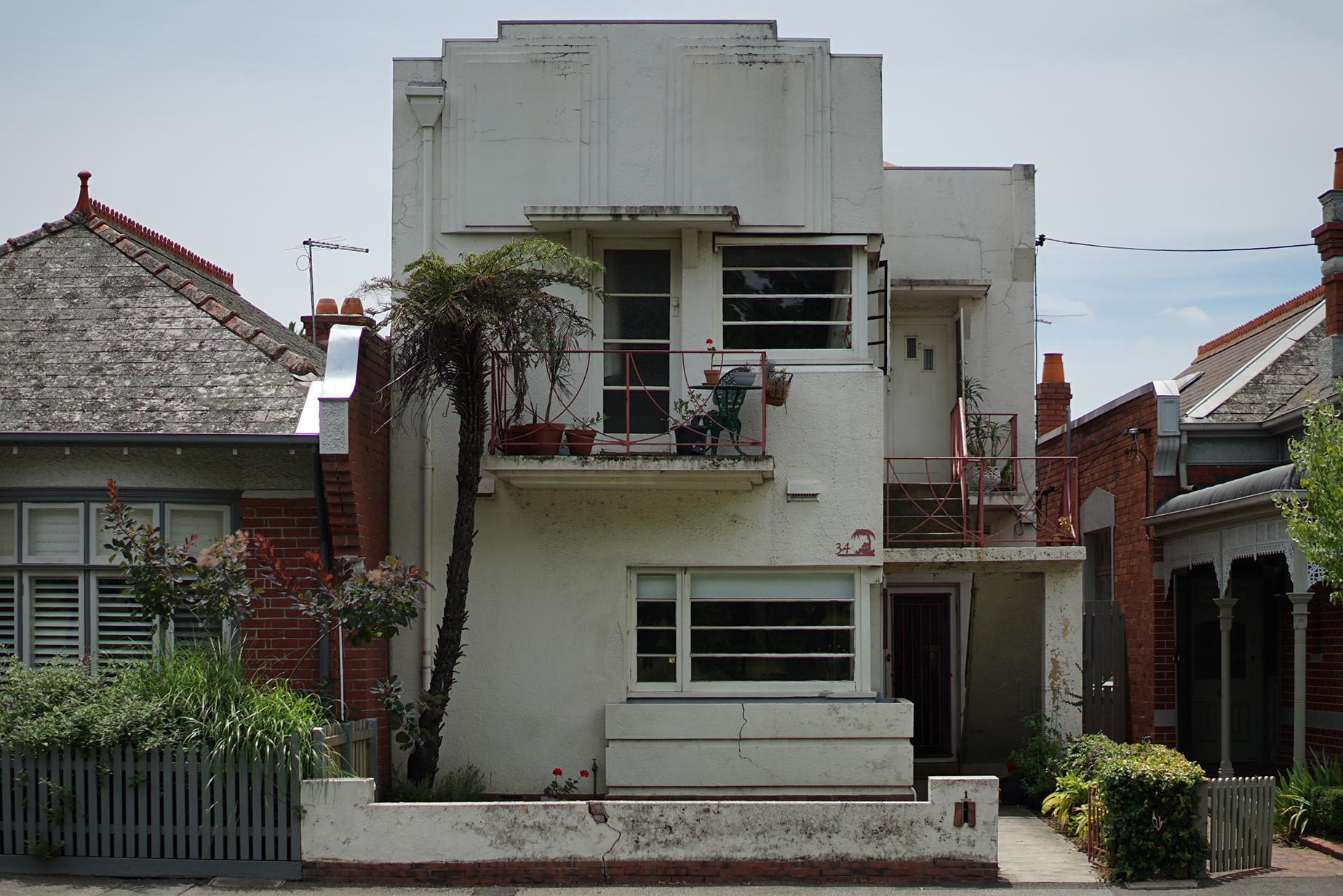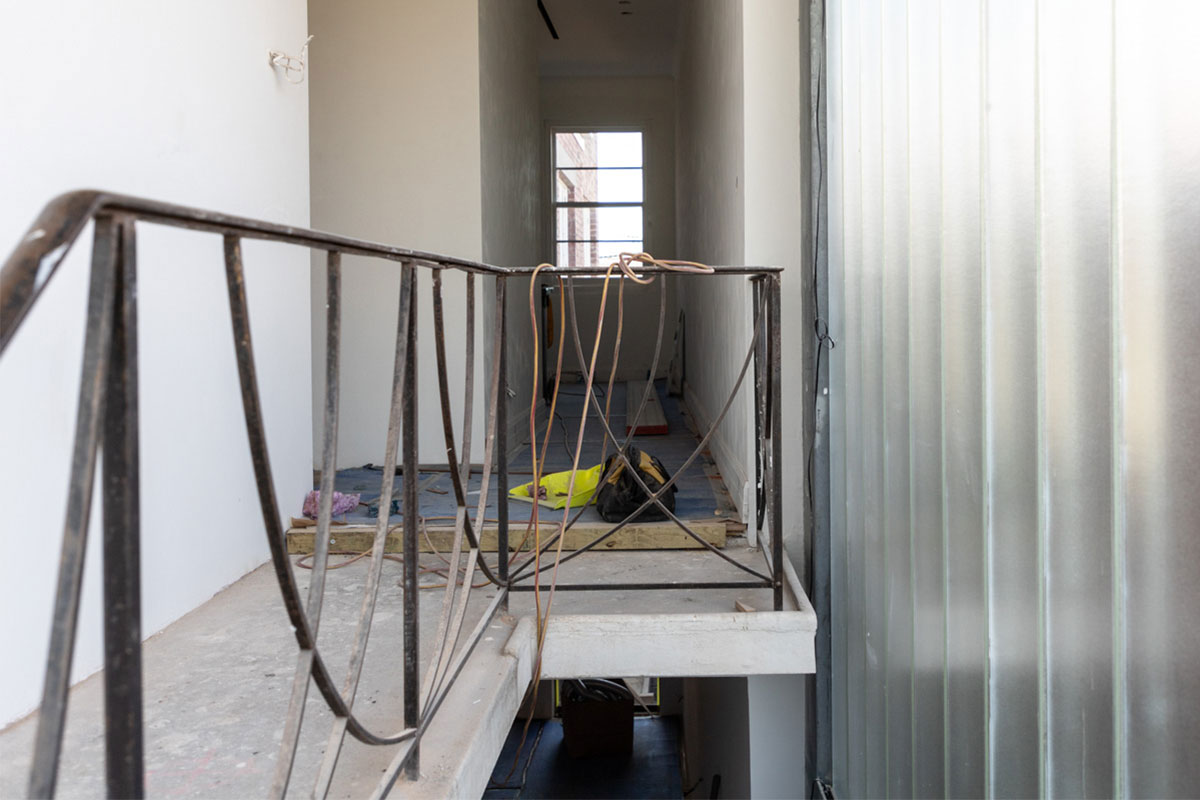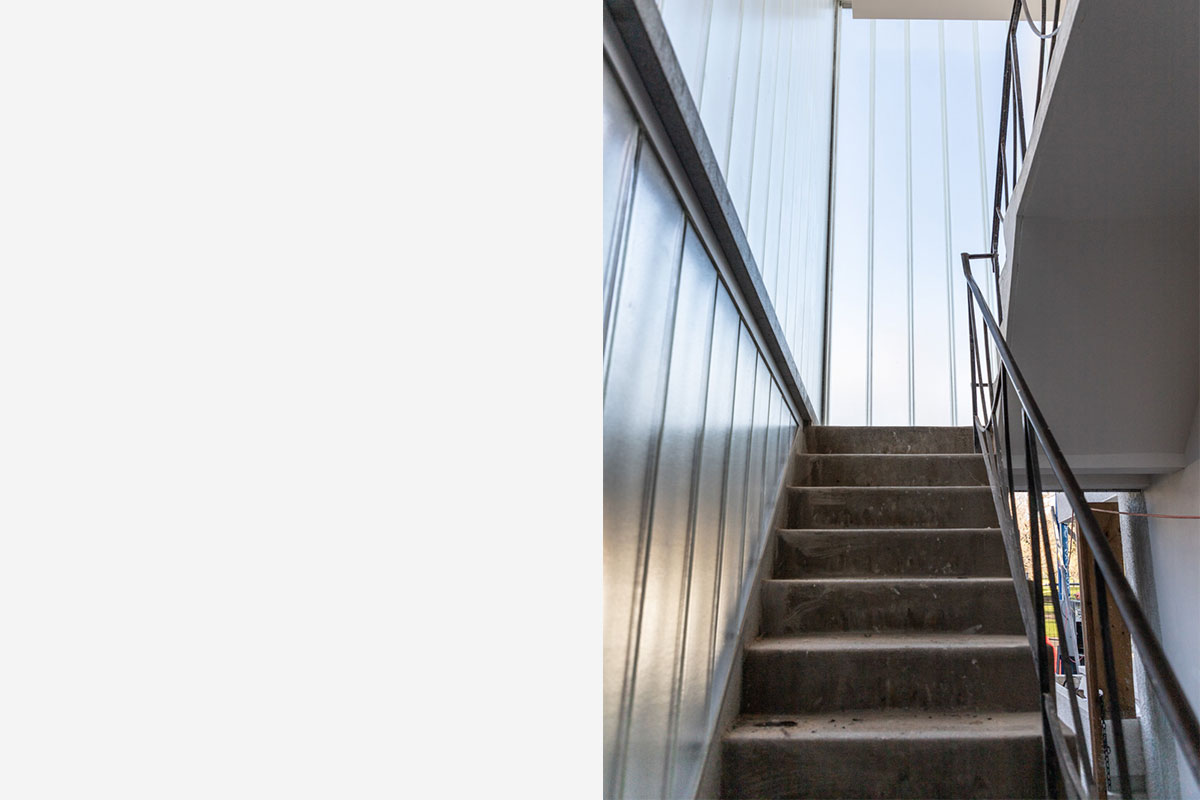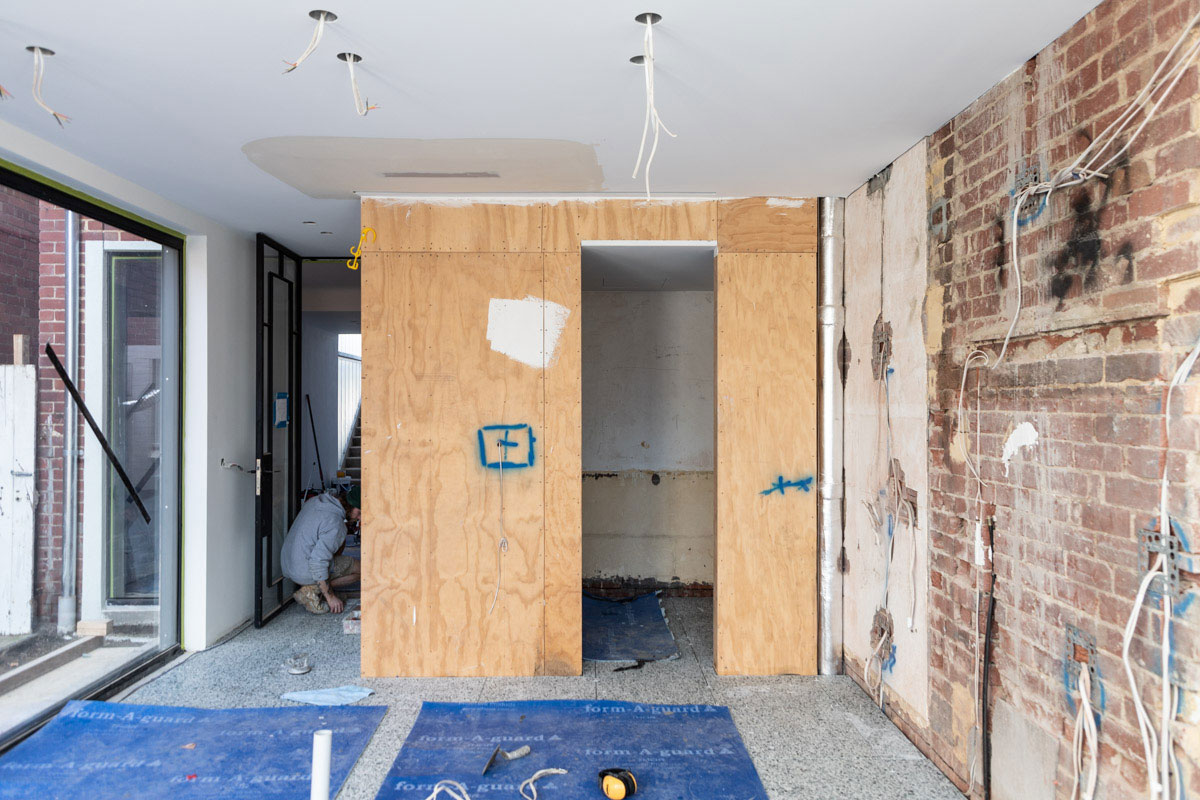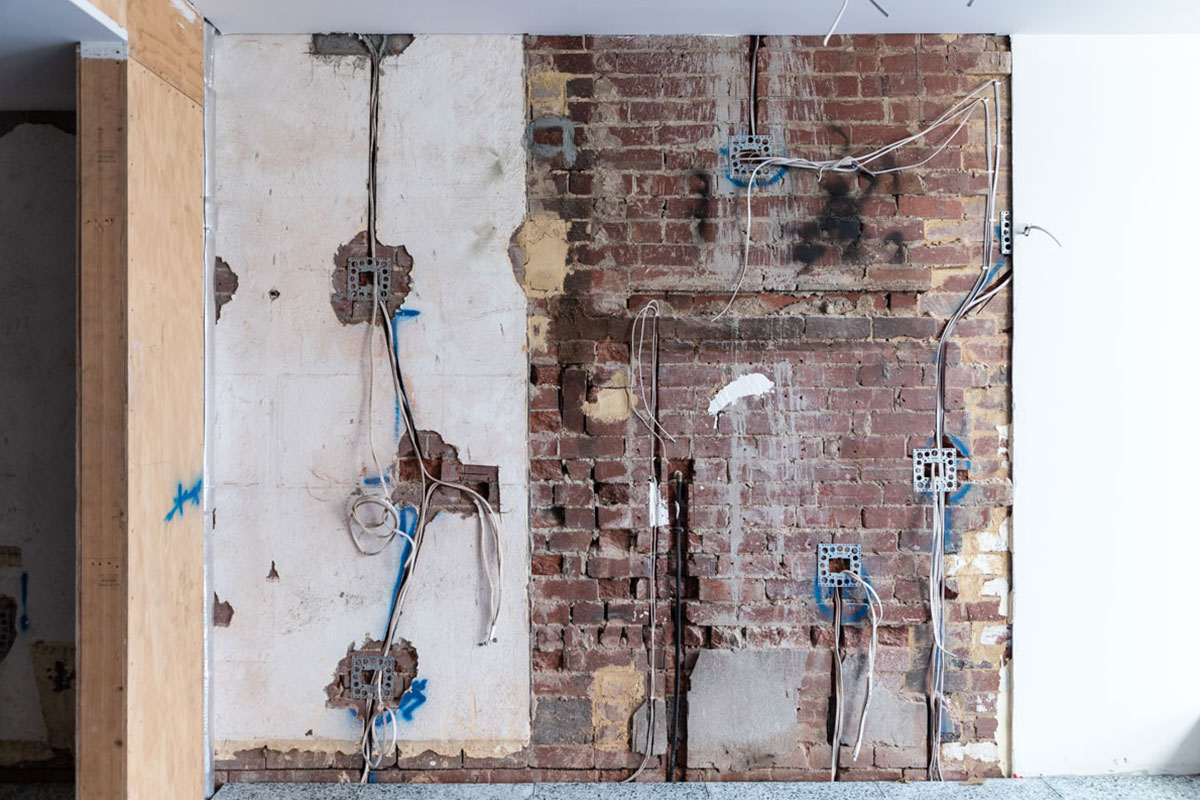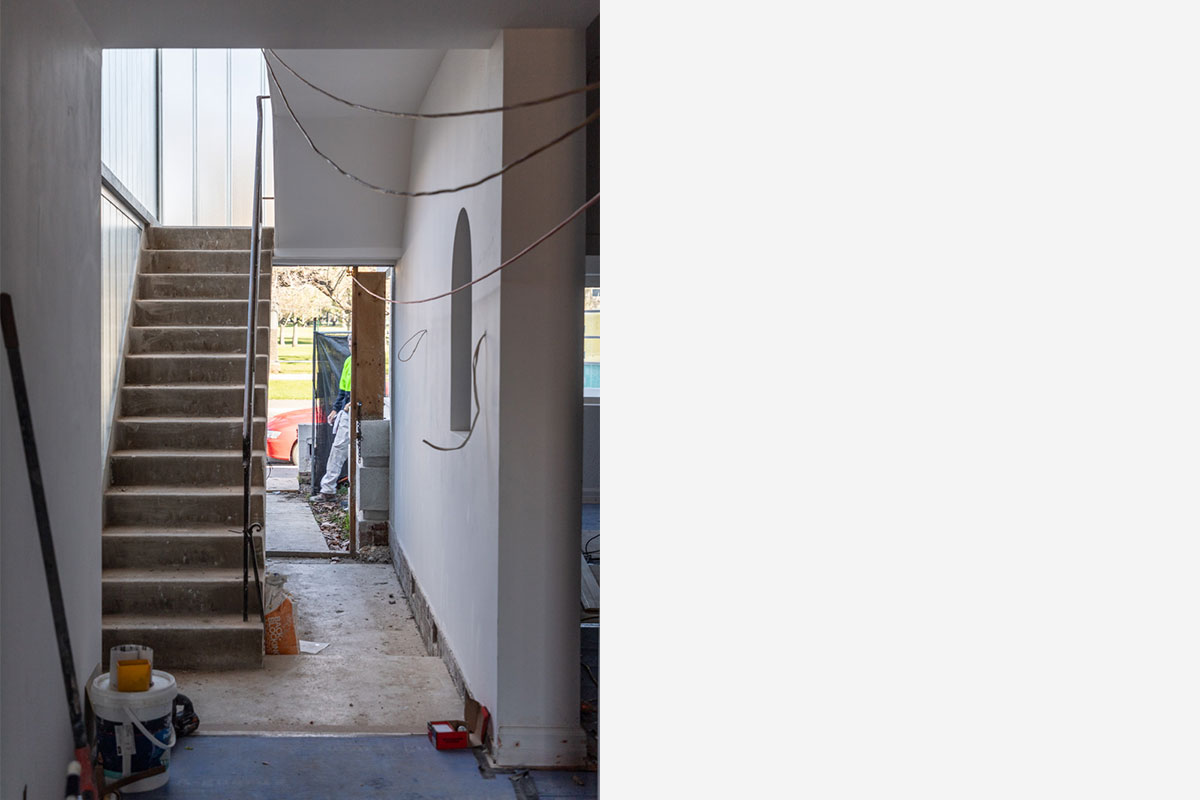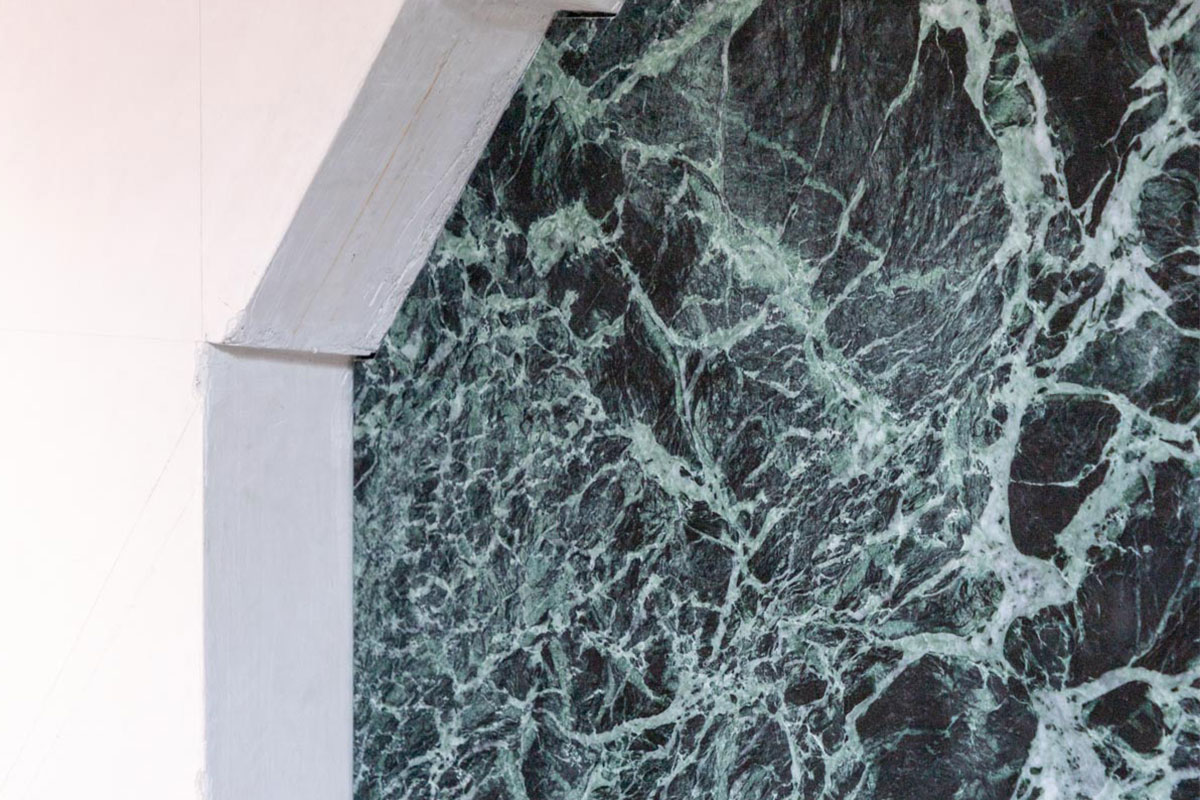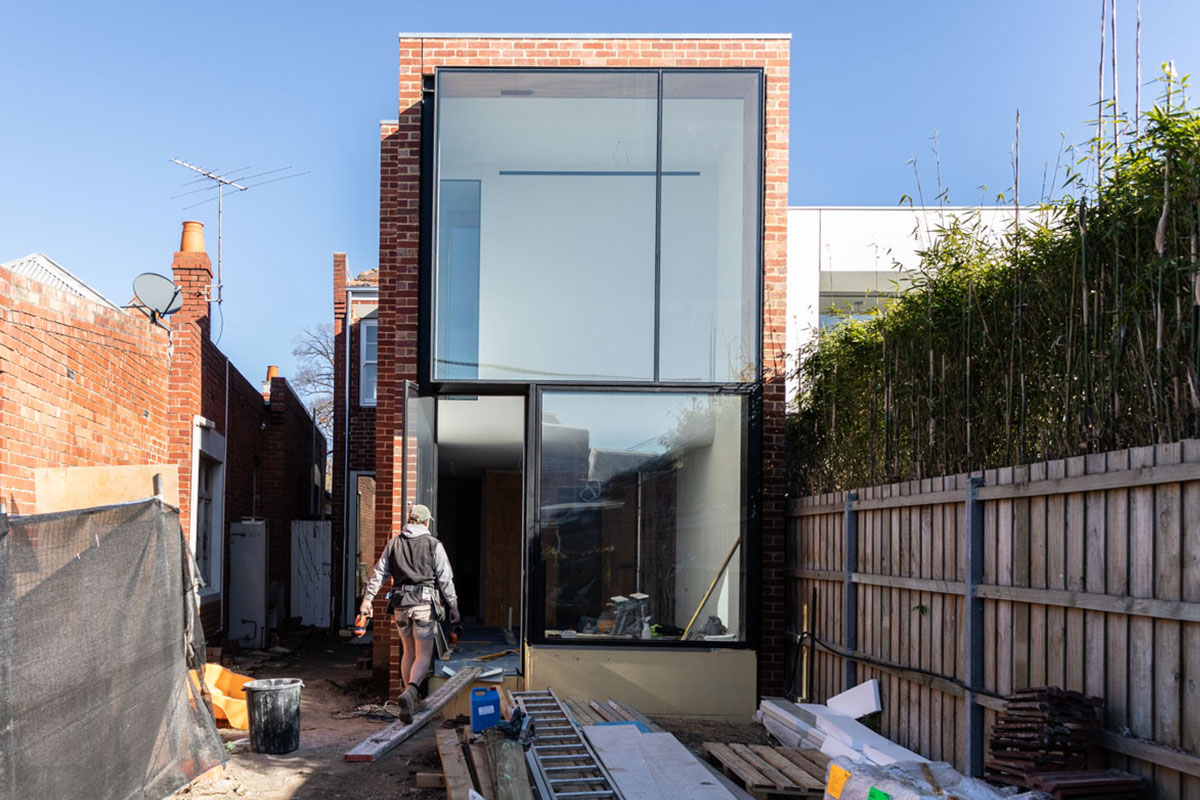 Princess Hill
Architecture by Freadman White and Interiors by Flack Studio, this renovation of an existing block of two art deco apartments into a single family home is respective of the existing features of the property while providing a modern liveable space for the family.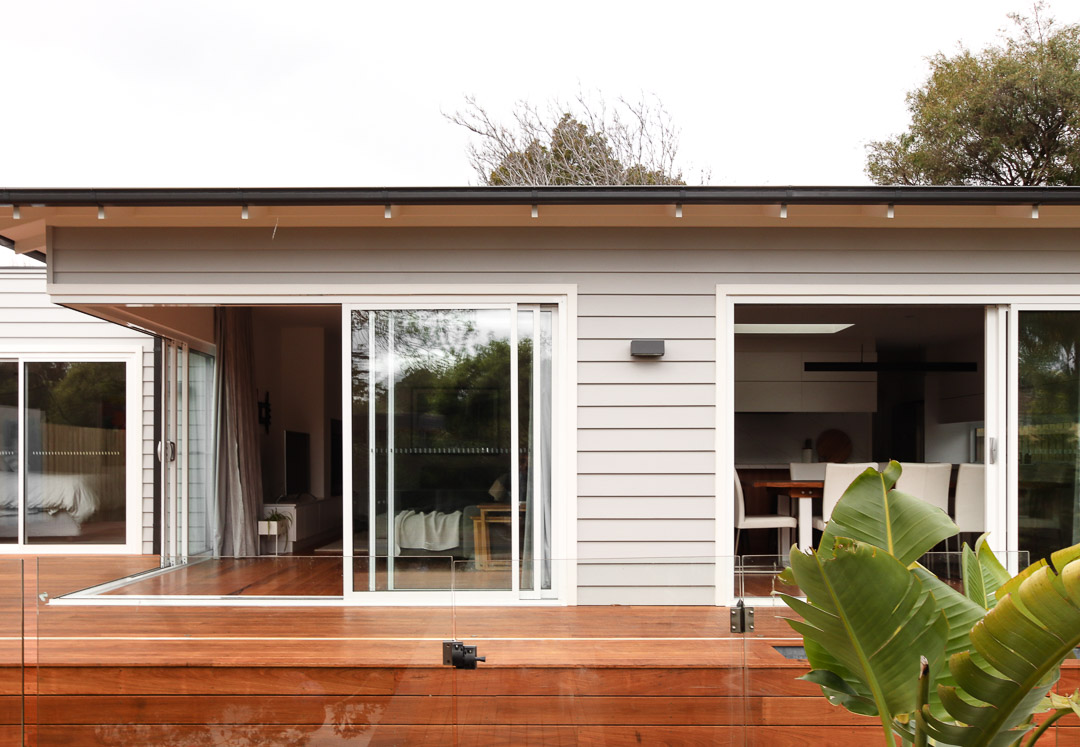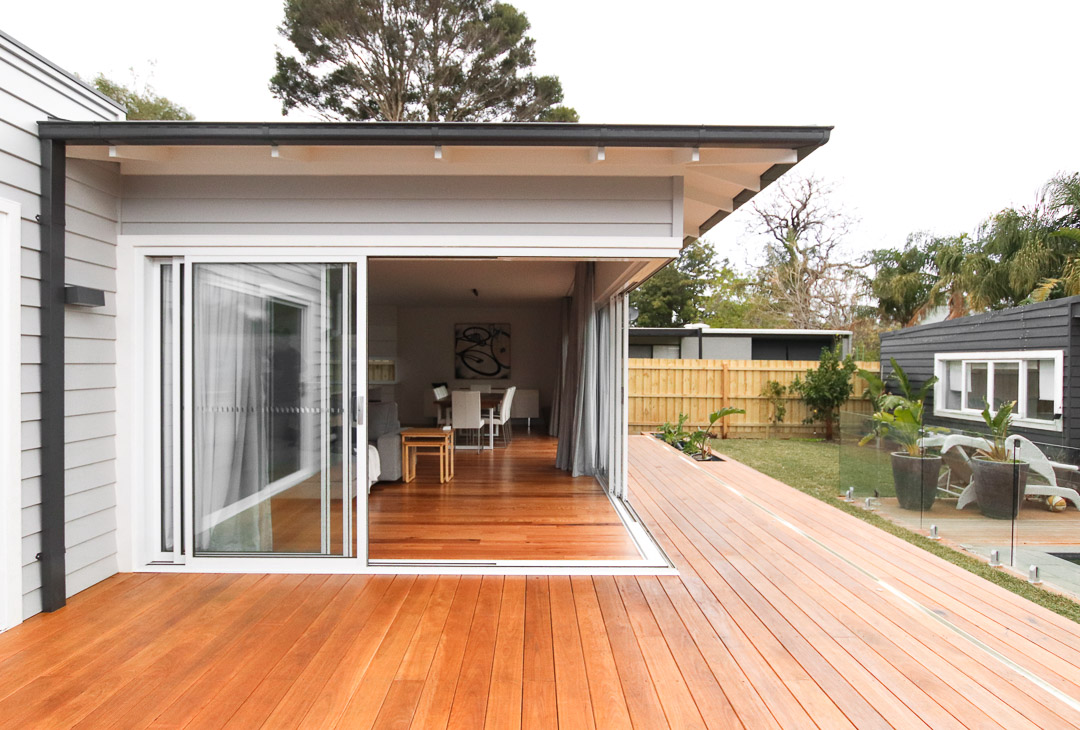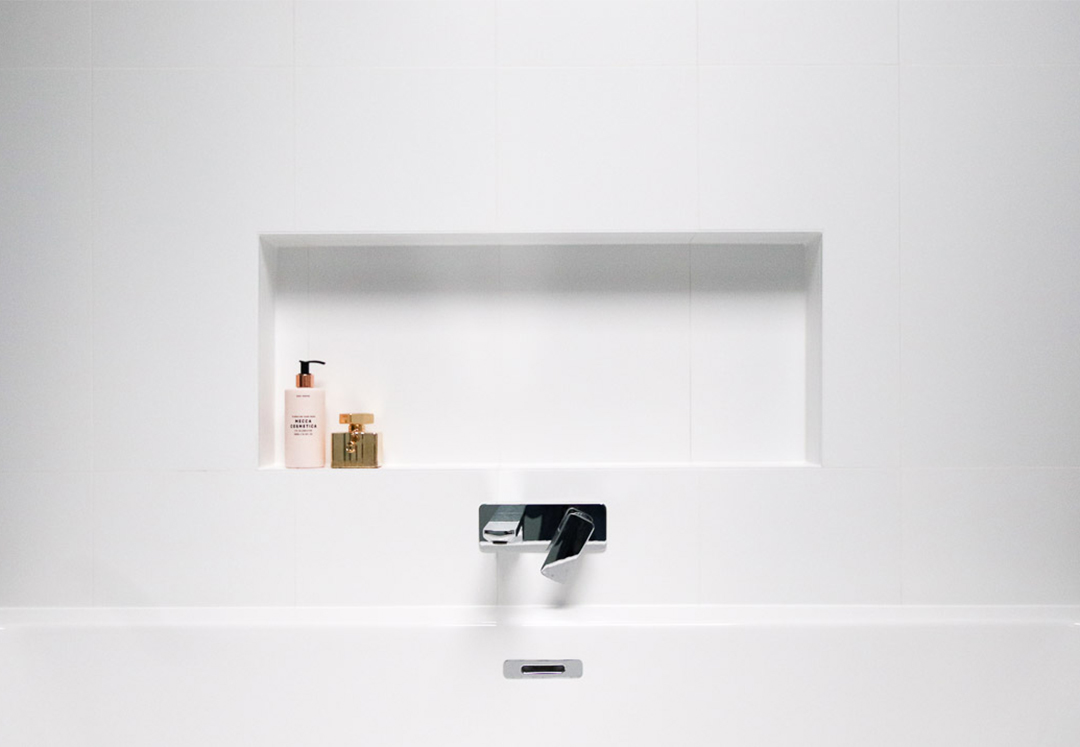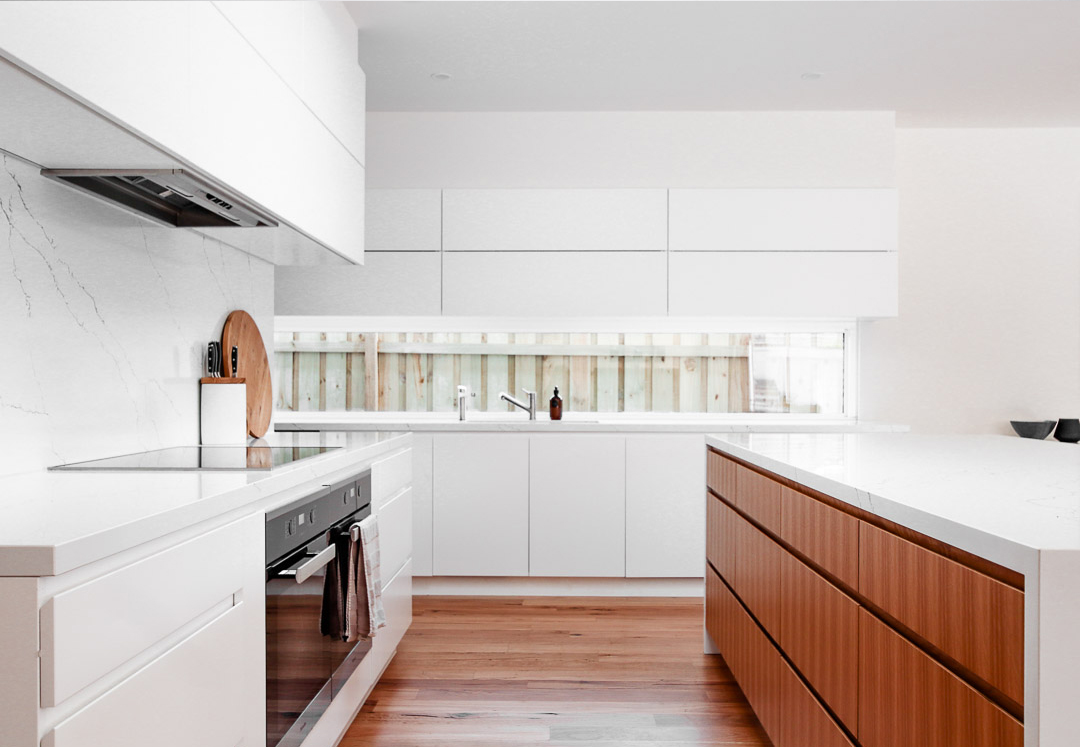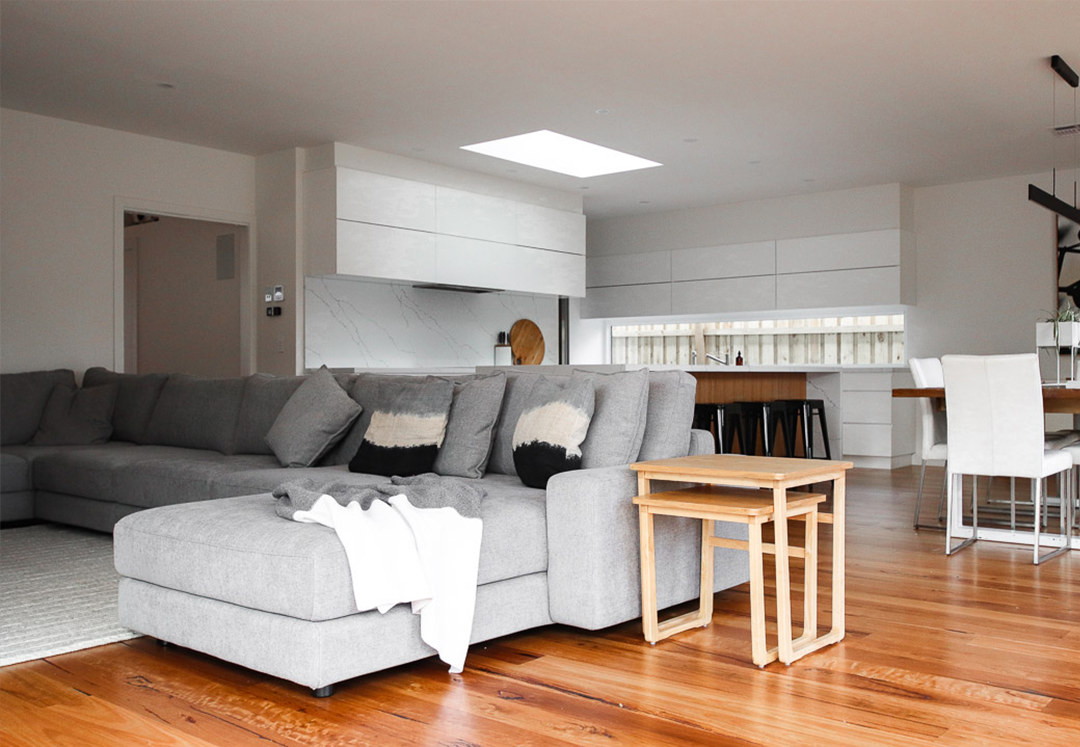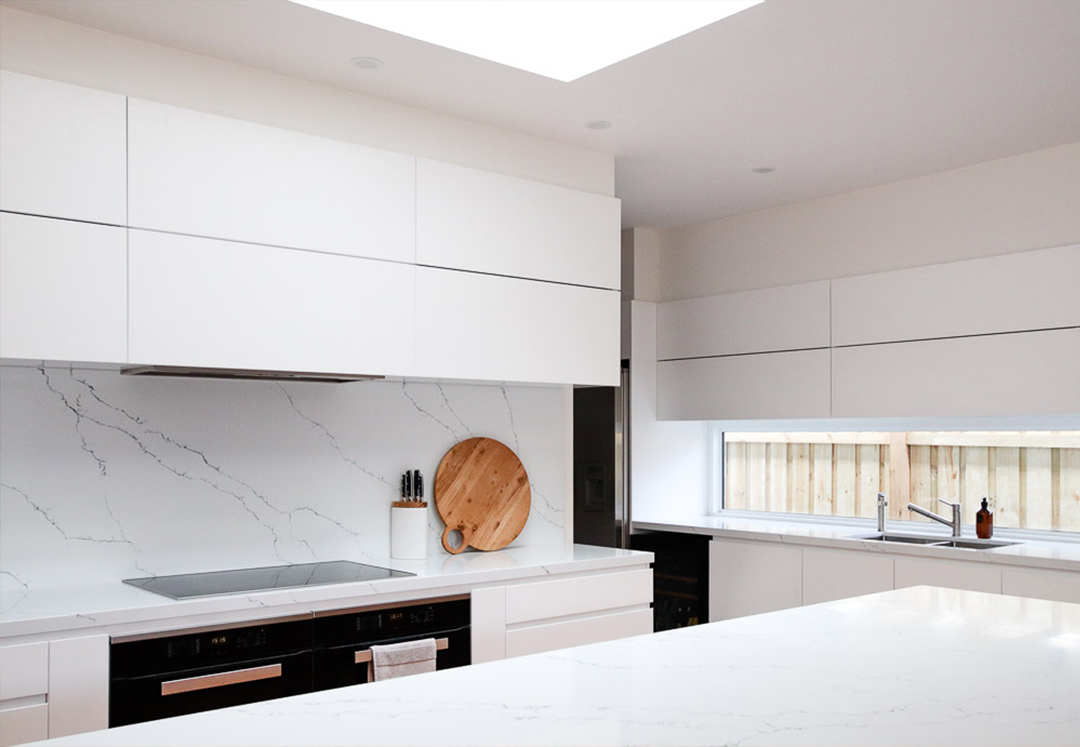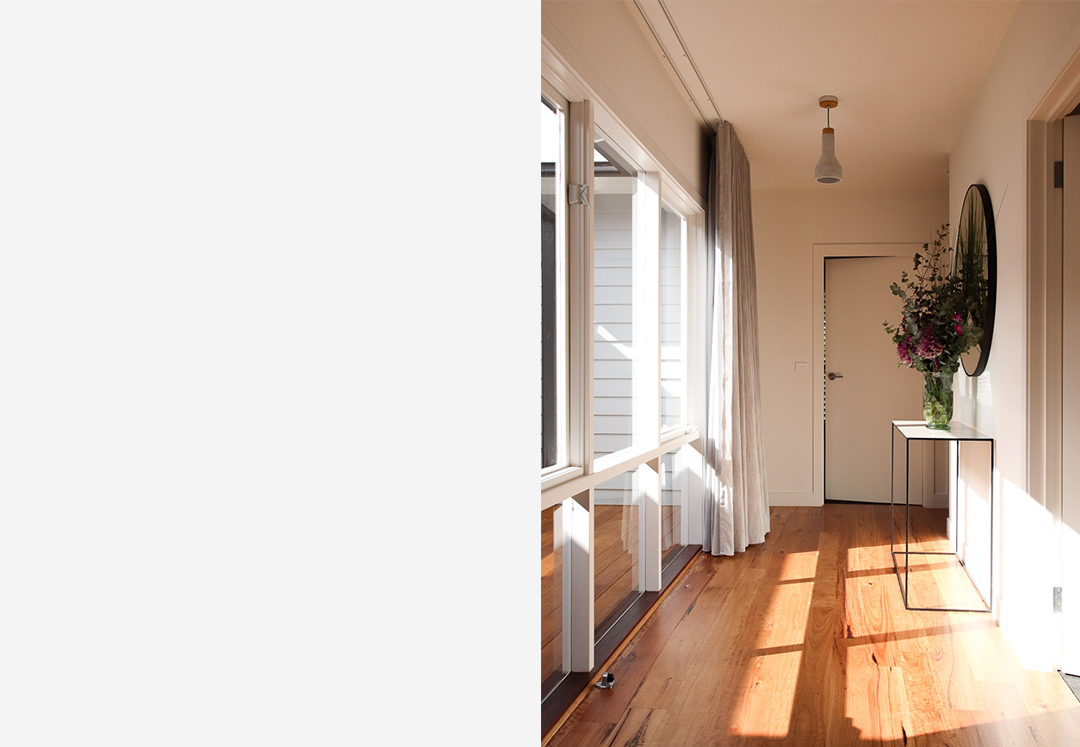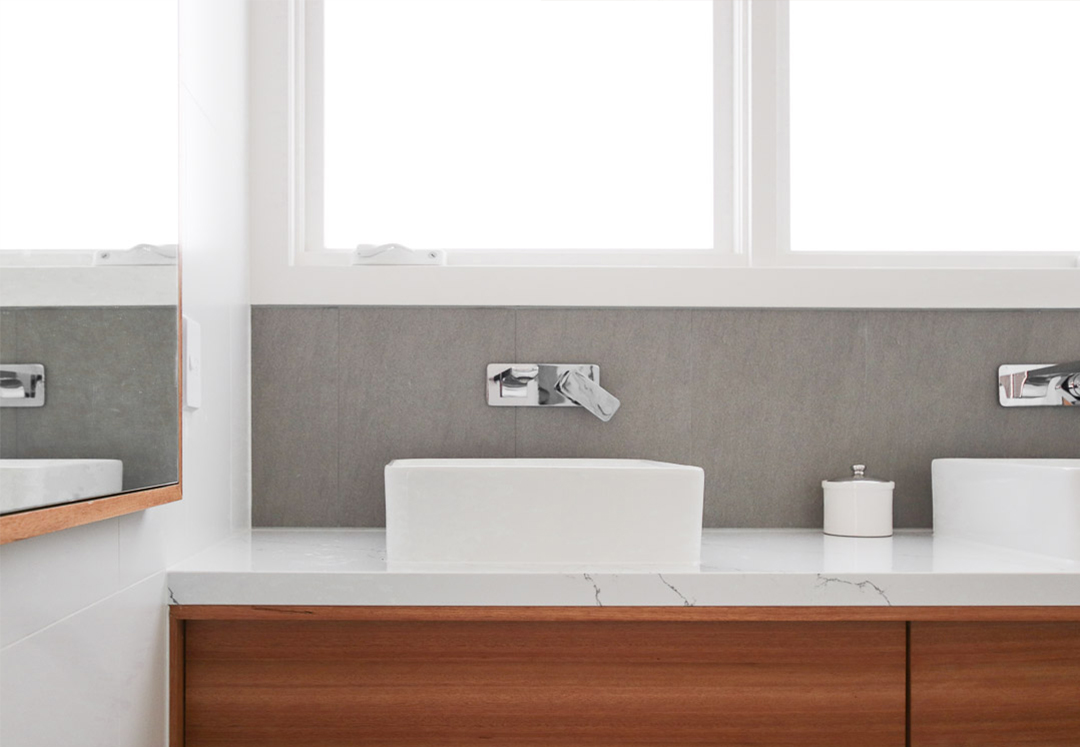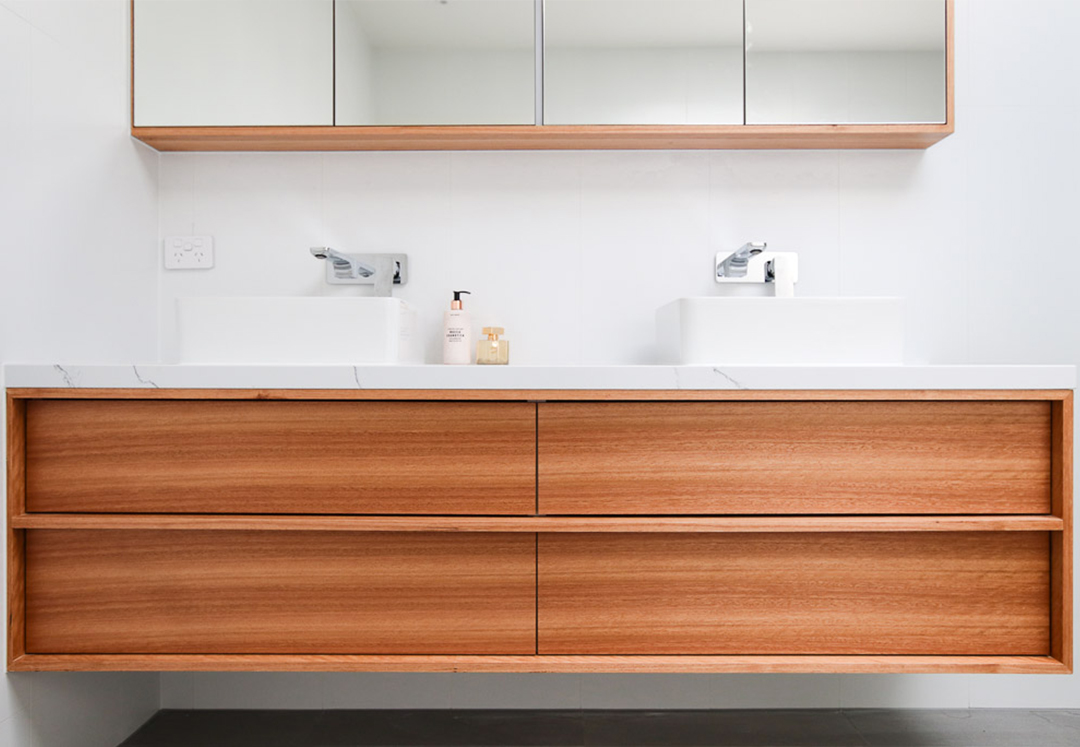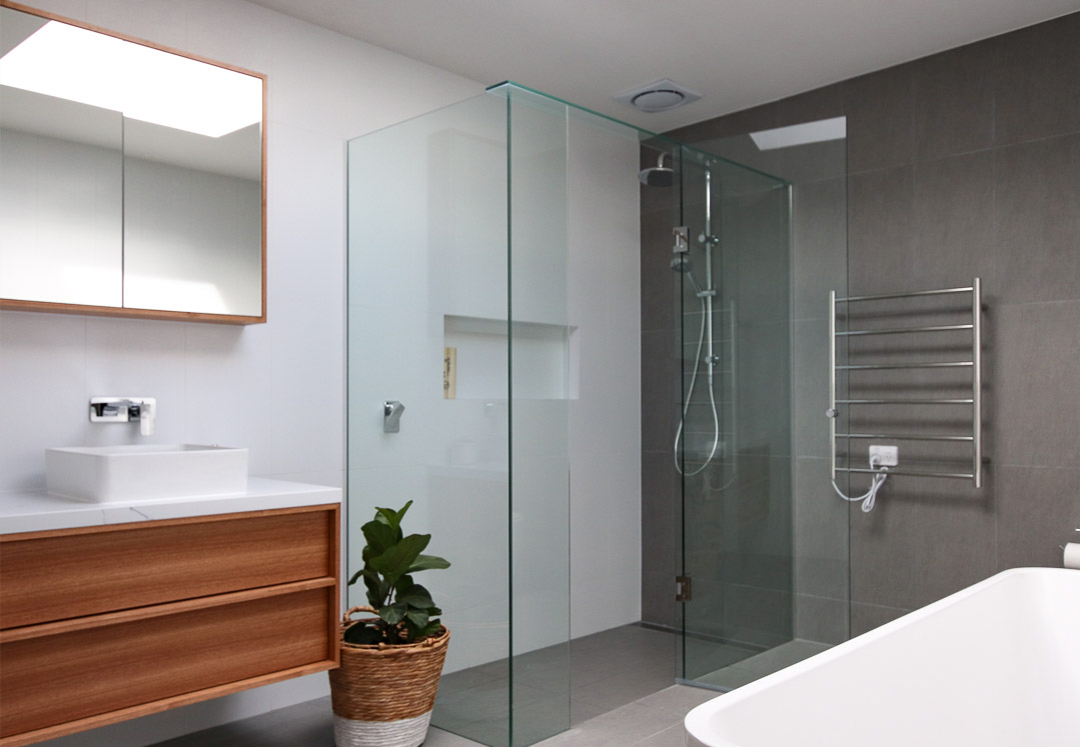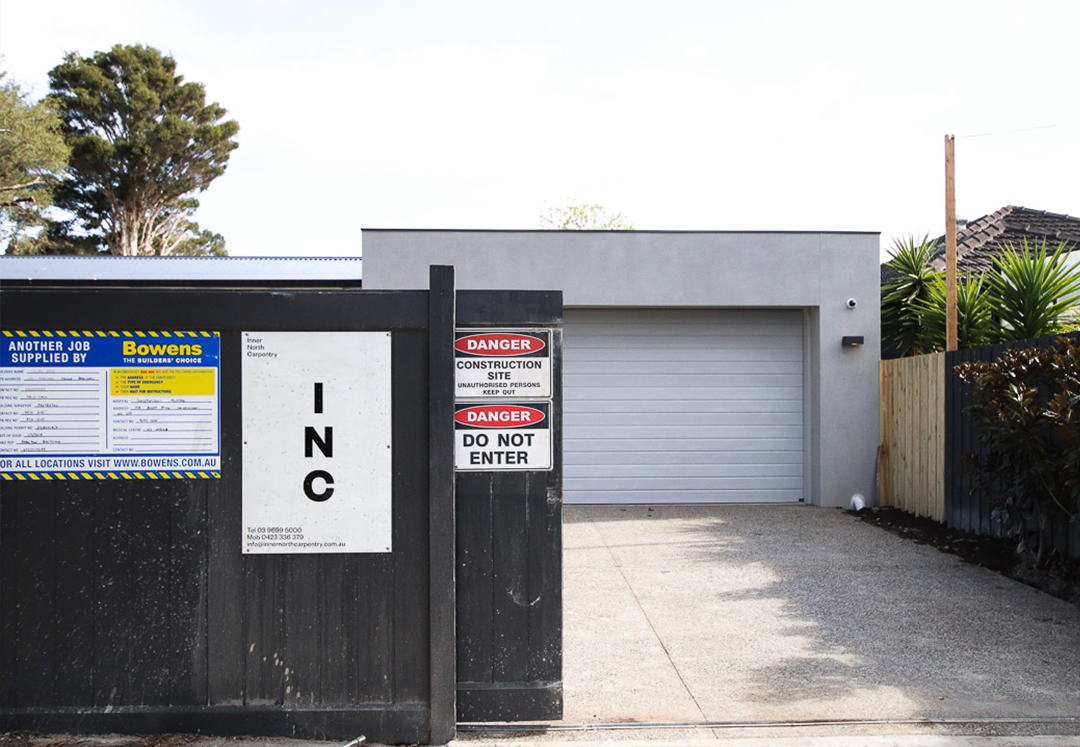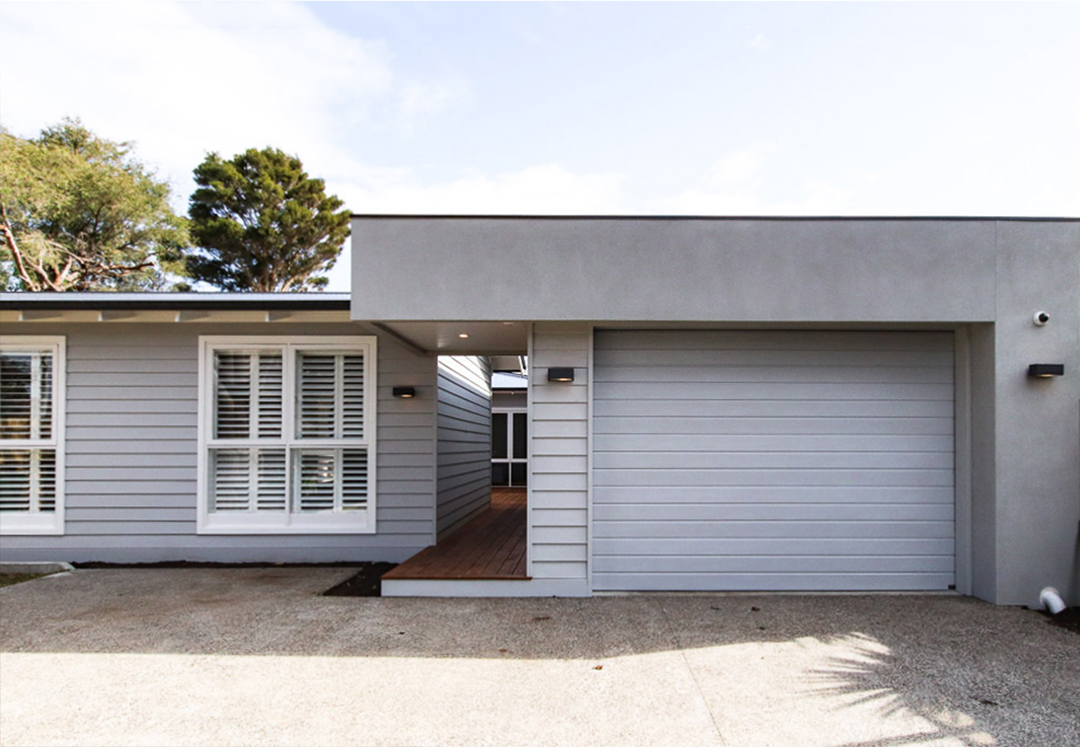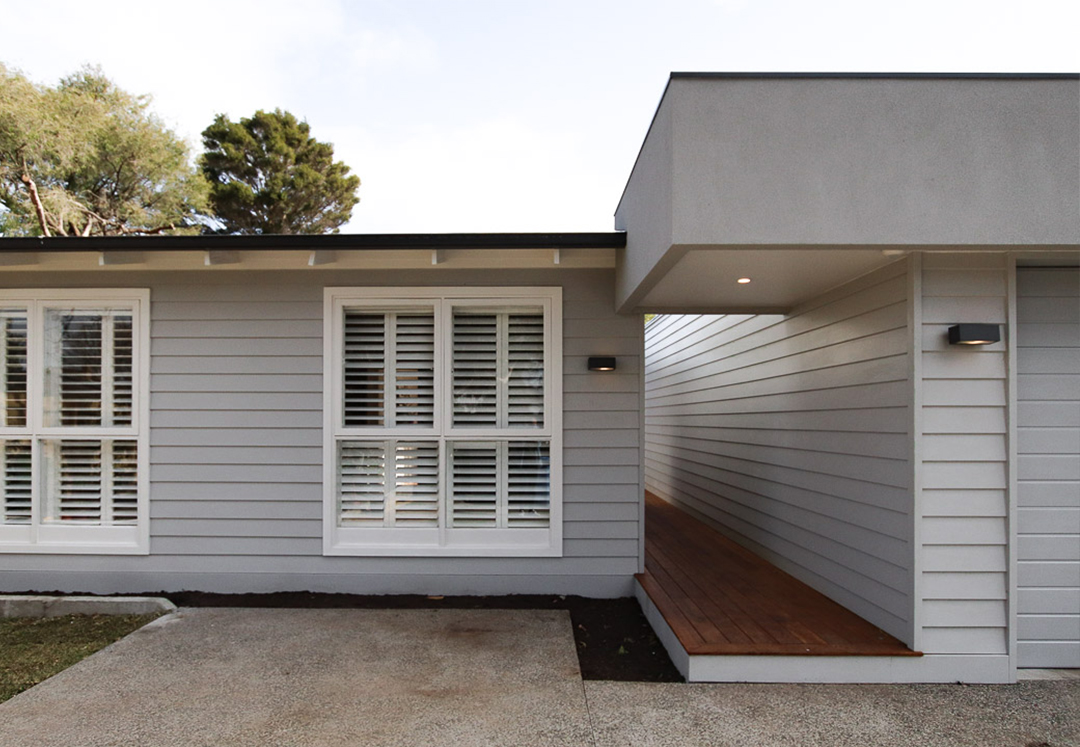 Beaumaris
This project involved the renovation of a family home to provide a large open plan living space and new master suite. An outdoor deck was also constructed to flow off these spaces.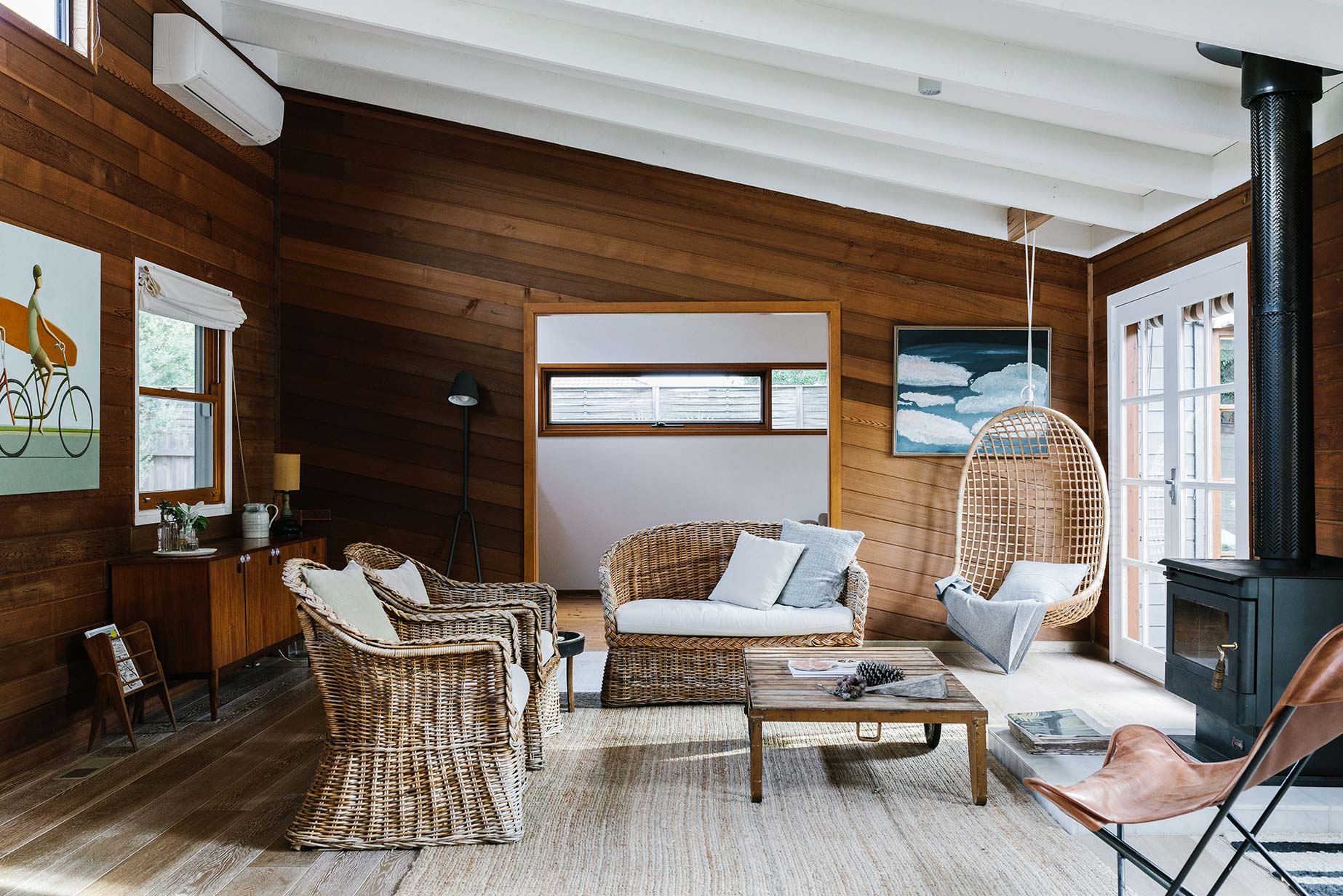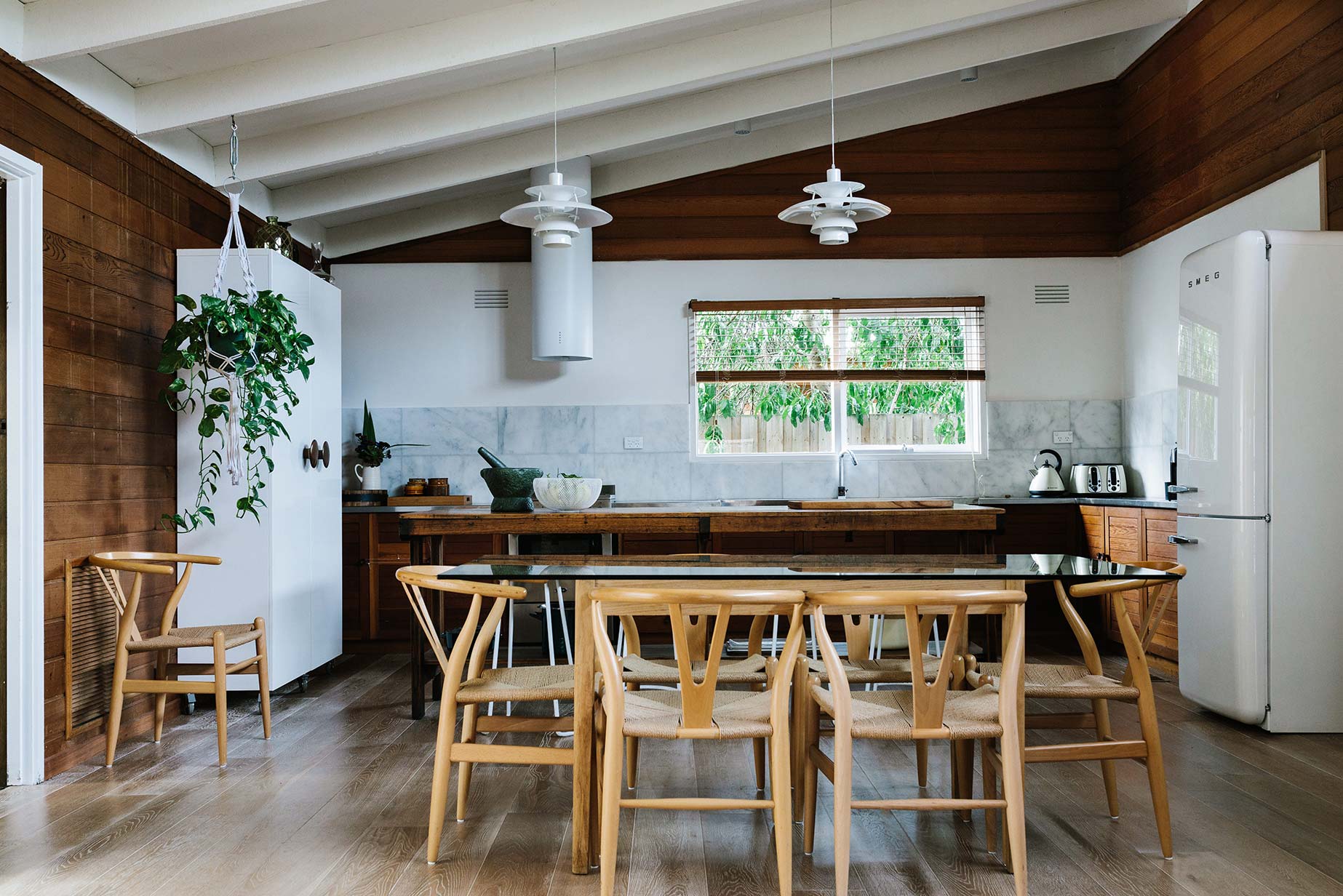 Point Lonsdale
The project involved a light renovation to the existing beach house, including new kitchen and bathroom, reconfiguration of living area and a face lift with new floor boards, painting, etc. The project was completed over 6 weeks in time for summer holidays.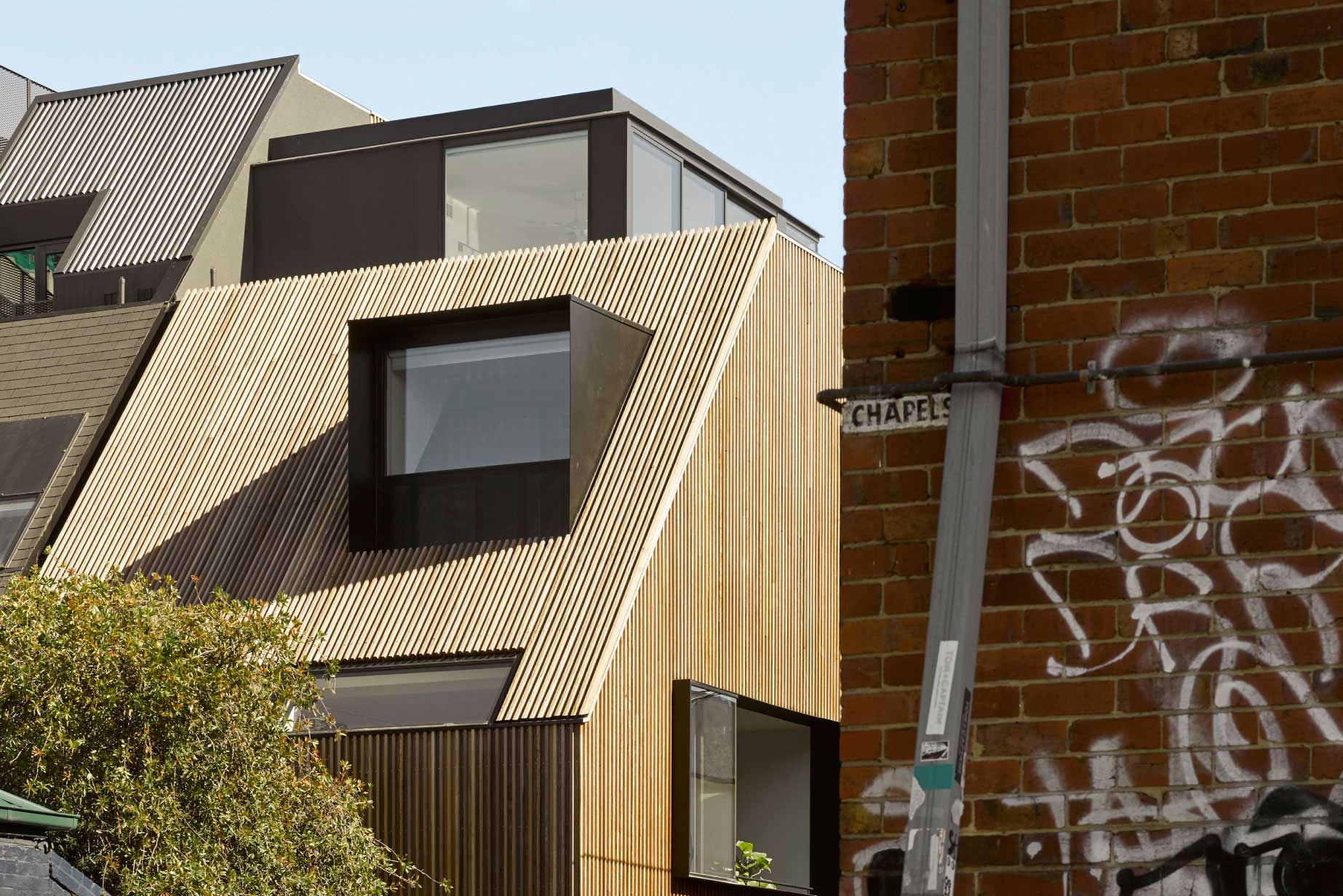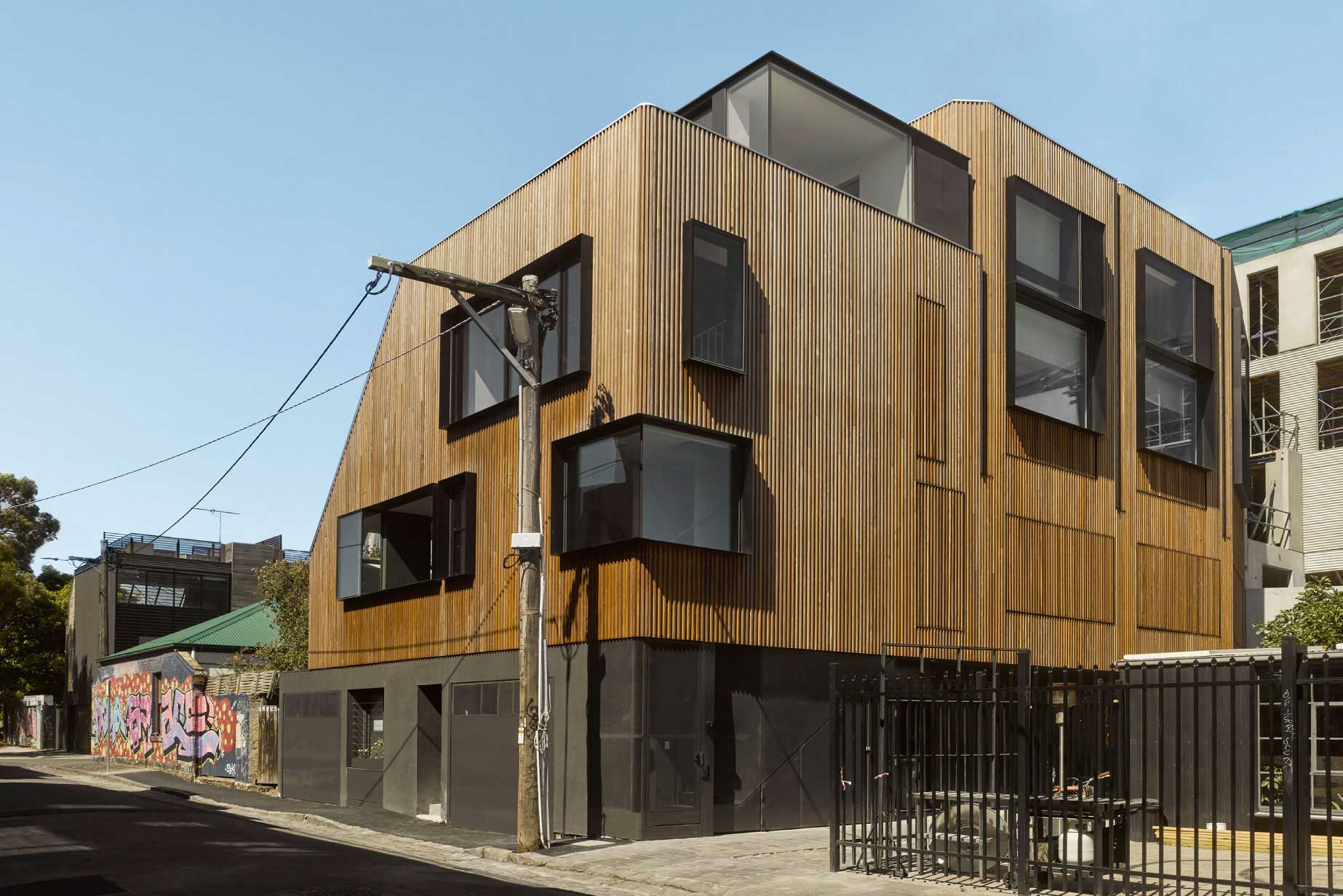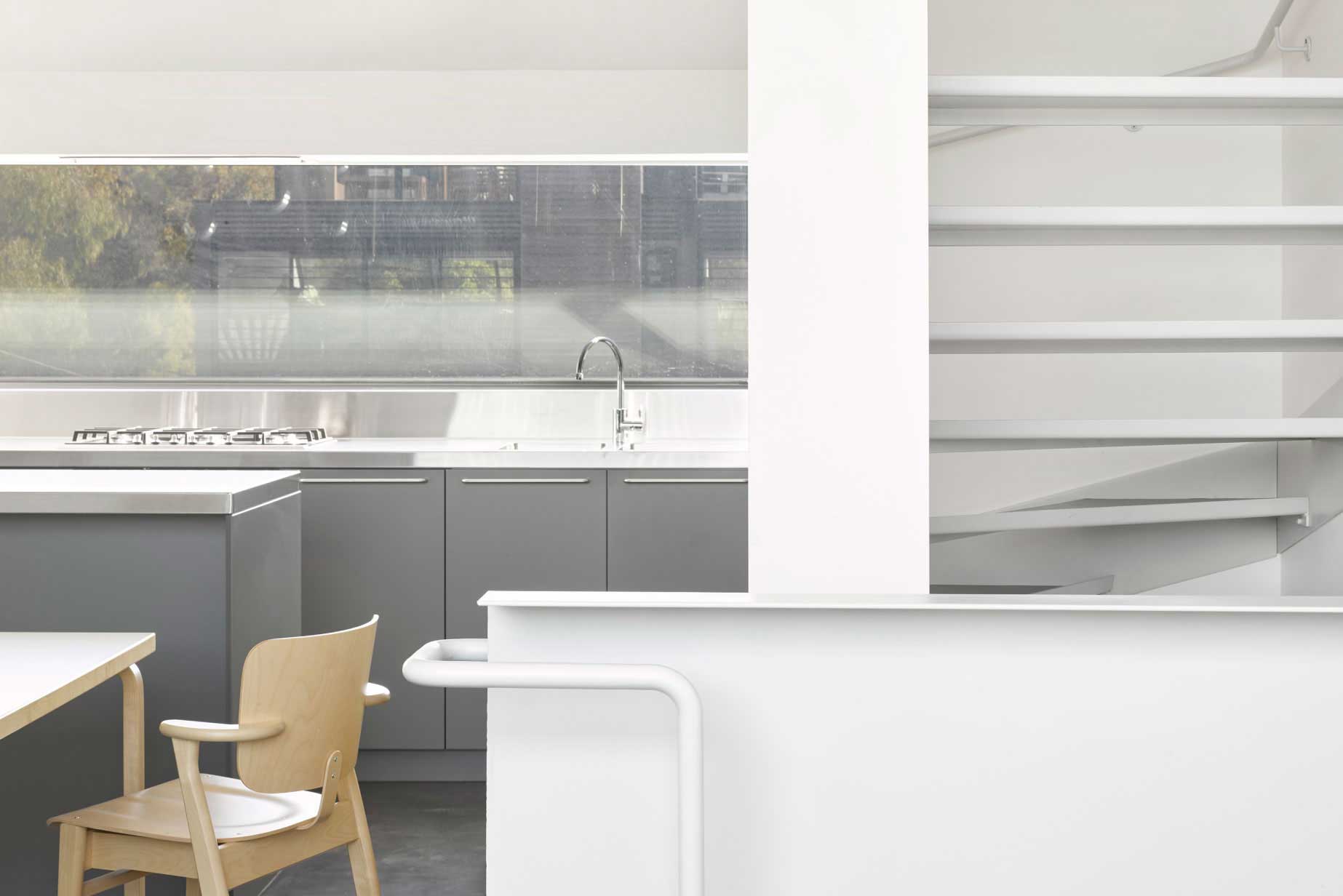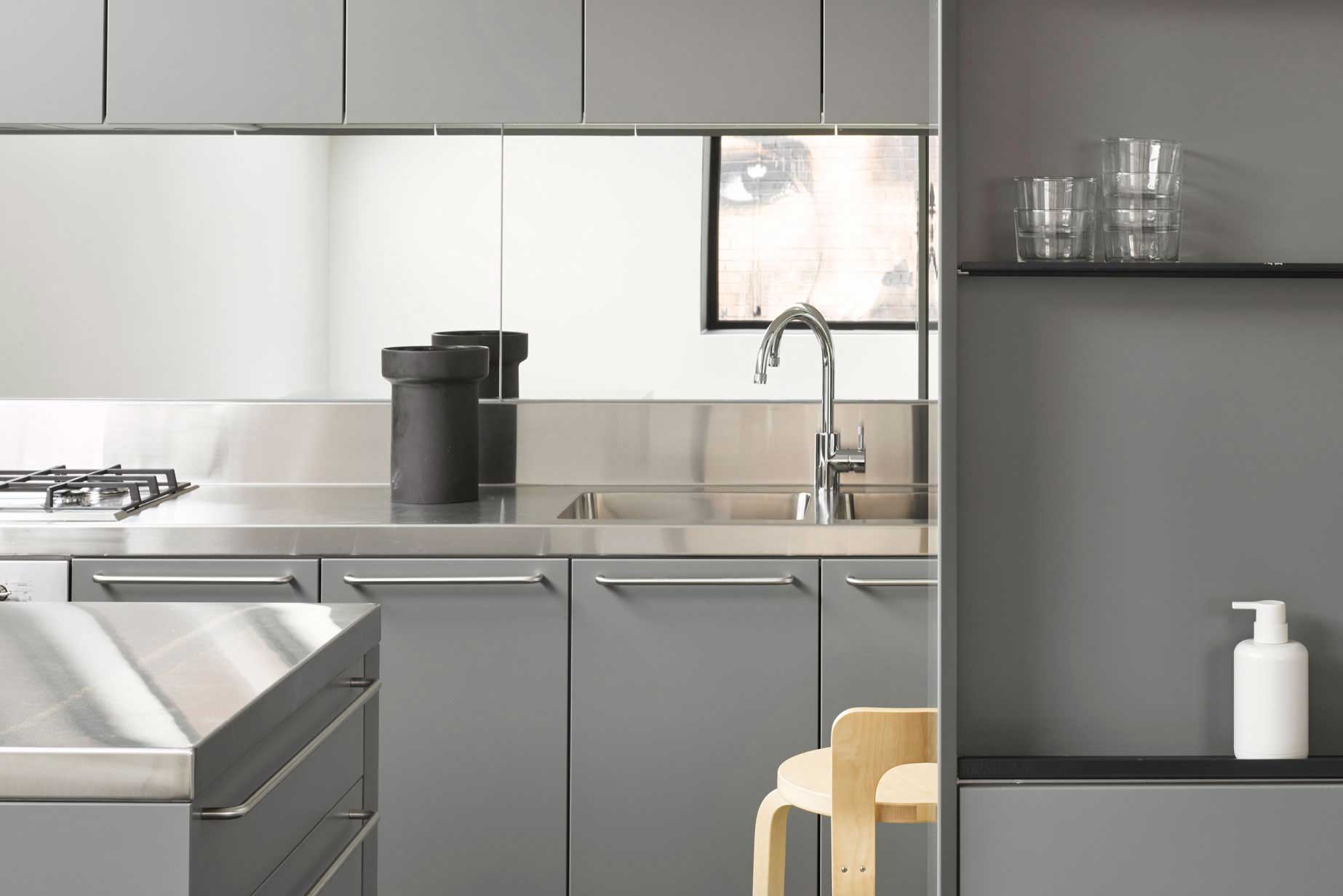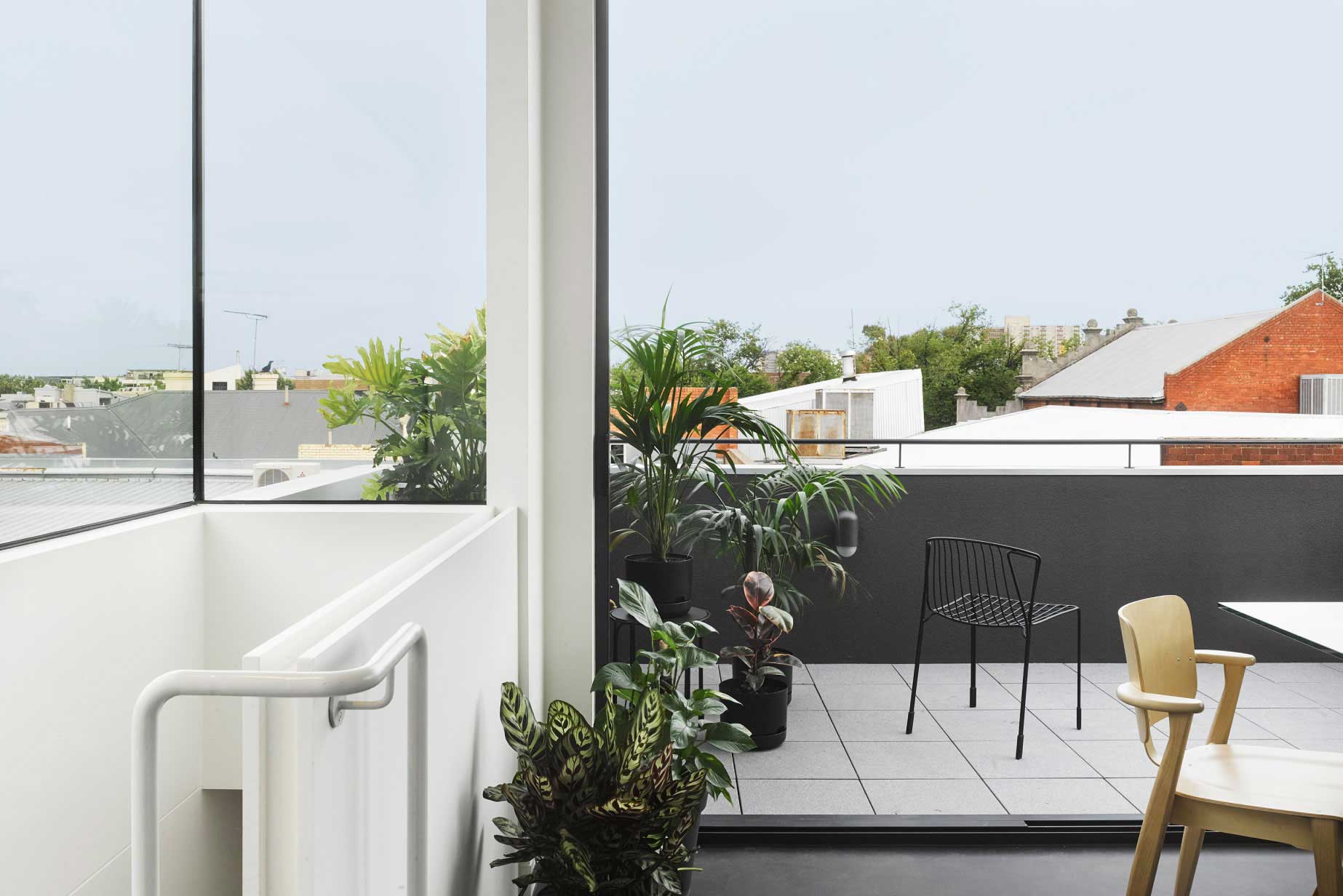 Hertford Street
Designed by DesignOffice for Milieu Property, these five – two and three bedroom townhouses across four levels features timber shingle cladding, metal cladding, expanded mesh and bespoke joinery. Significant outdoor space and landscaping complete the design.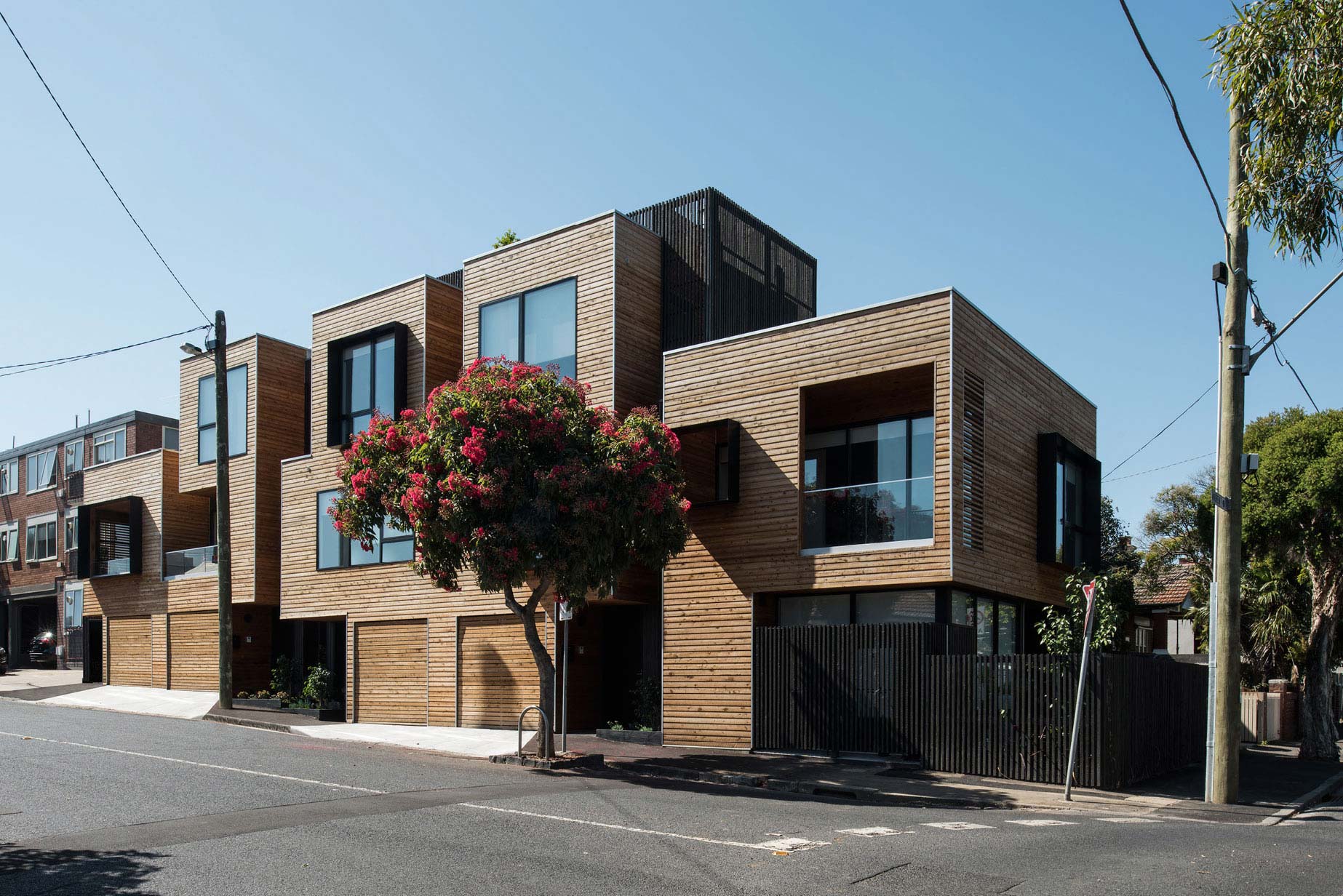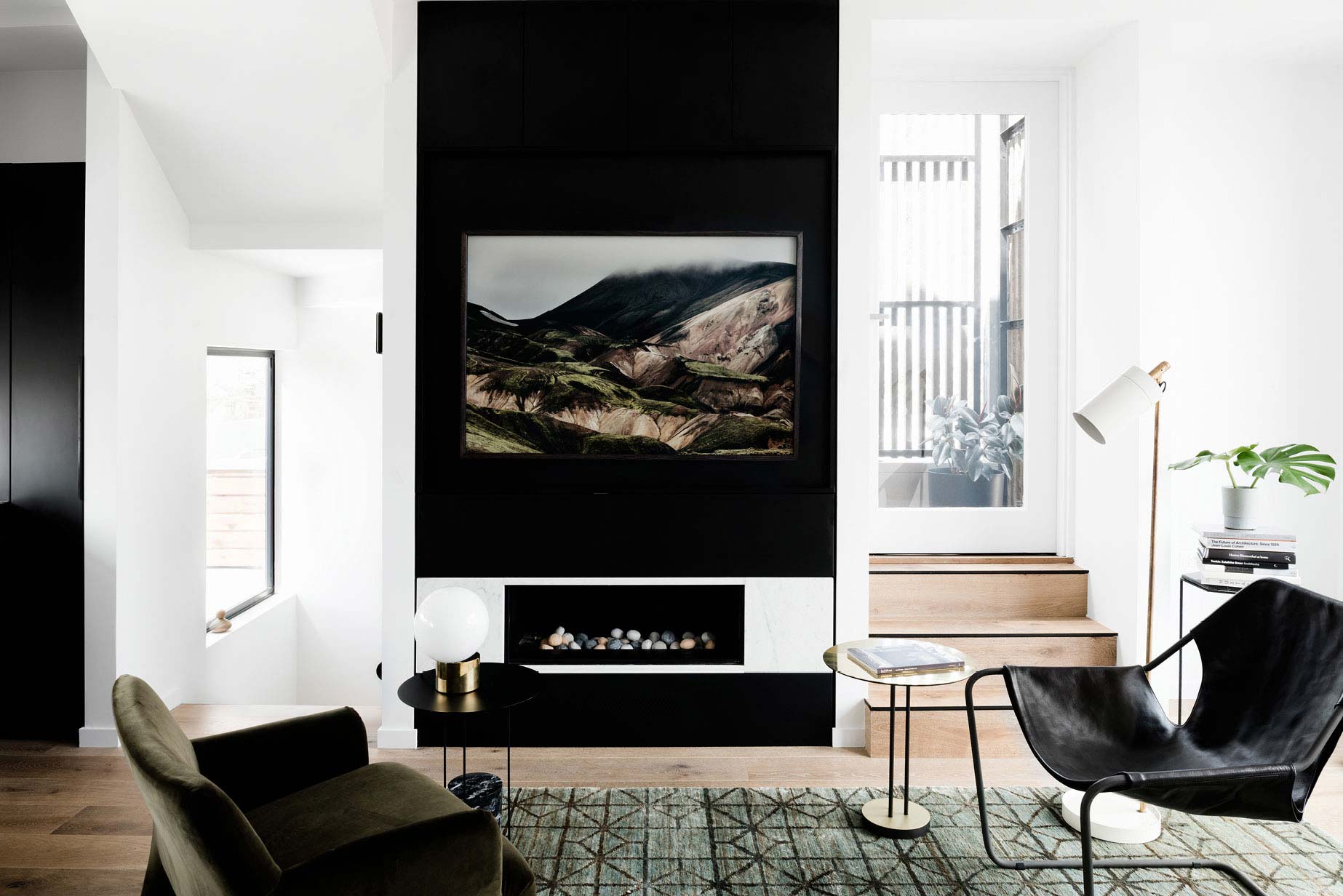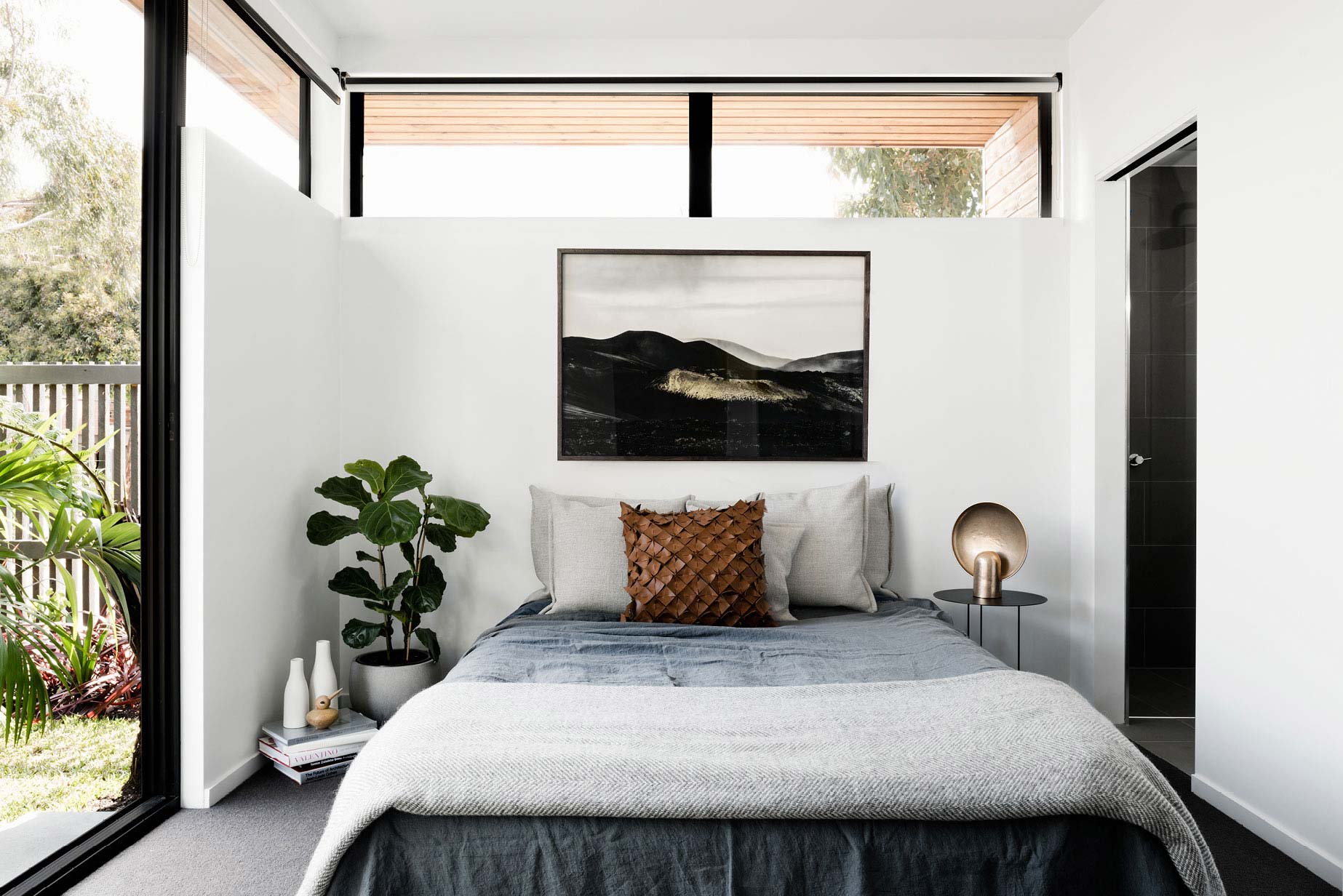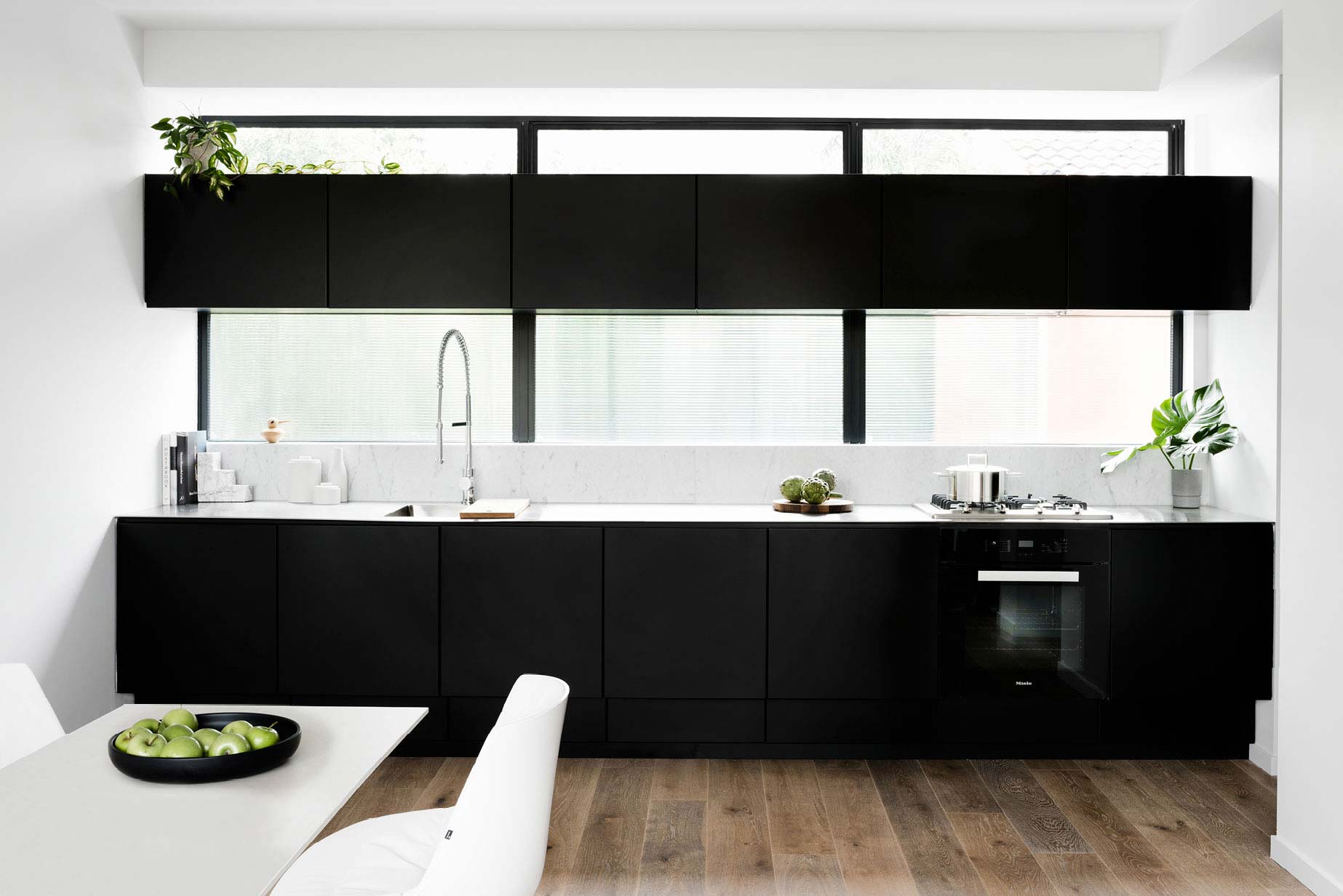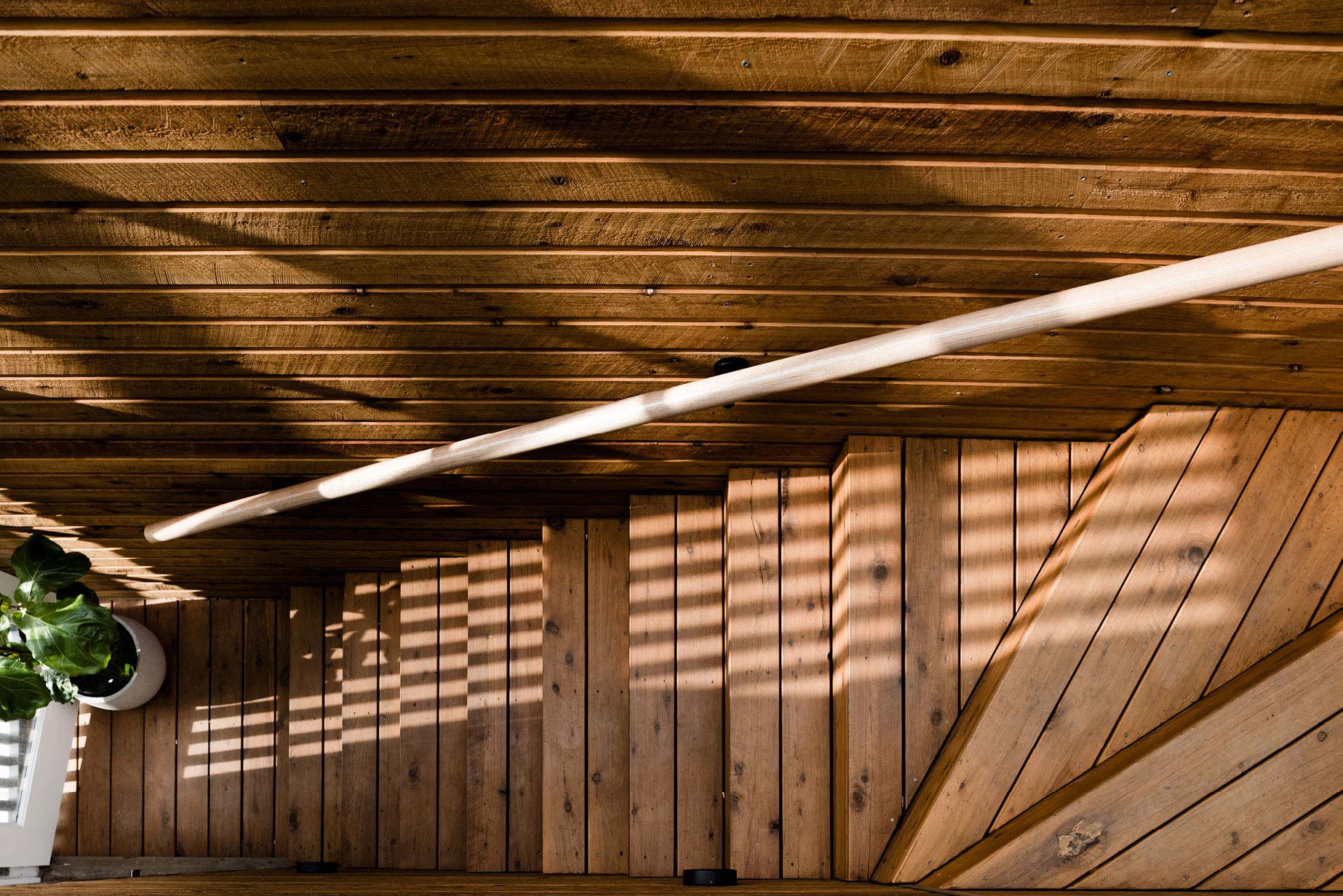 Andrew
Designed by DKO architects for Milieu Property, the Andrew Street project was completed in December 2016 and involved the construction of five three-level, two and three-bedroom townhouses with roof terraces and car parking. The design included timber cladding, framed window pop outs and an articulated jigsaw façade.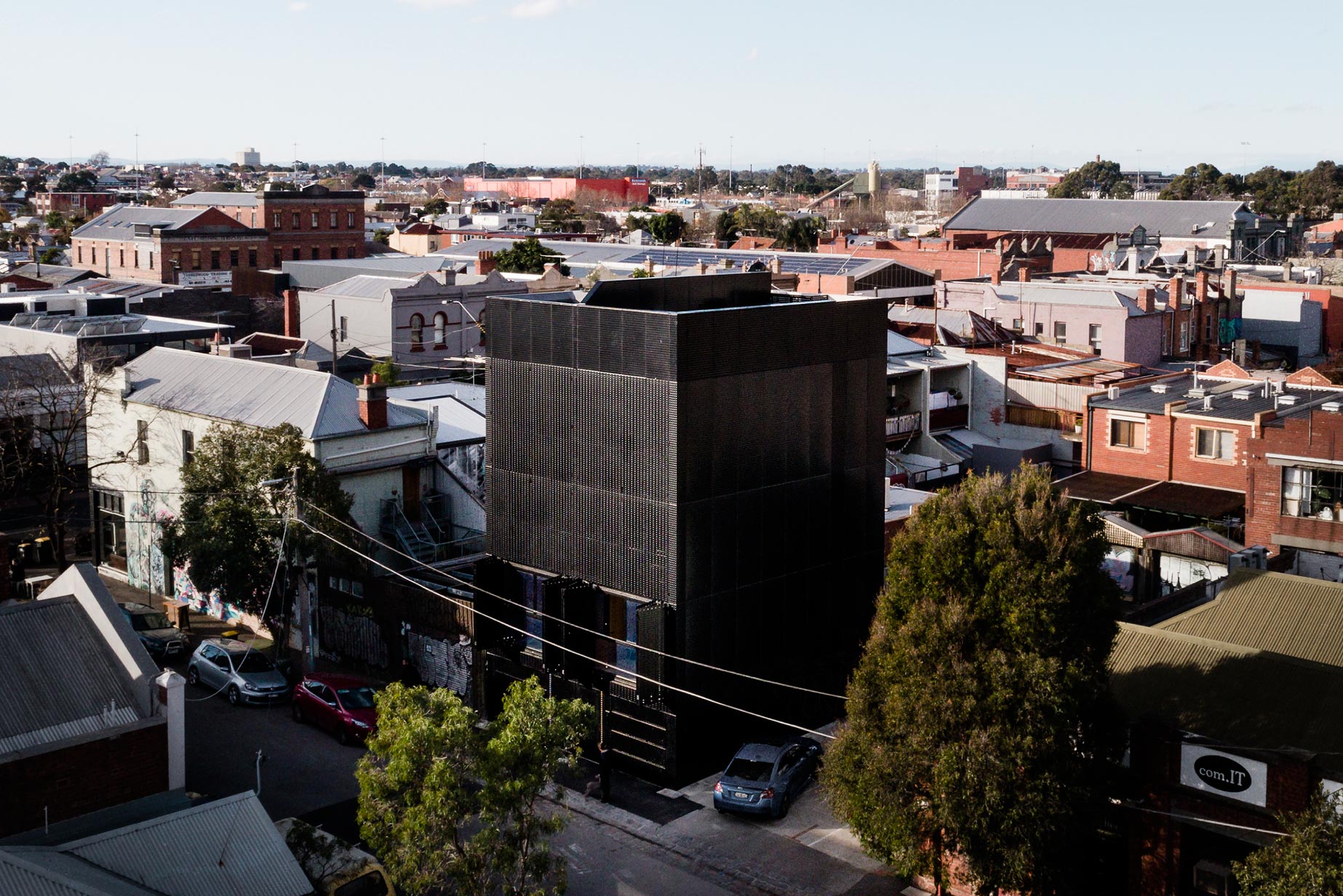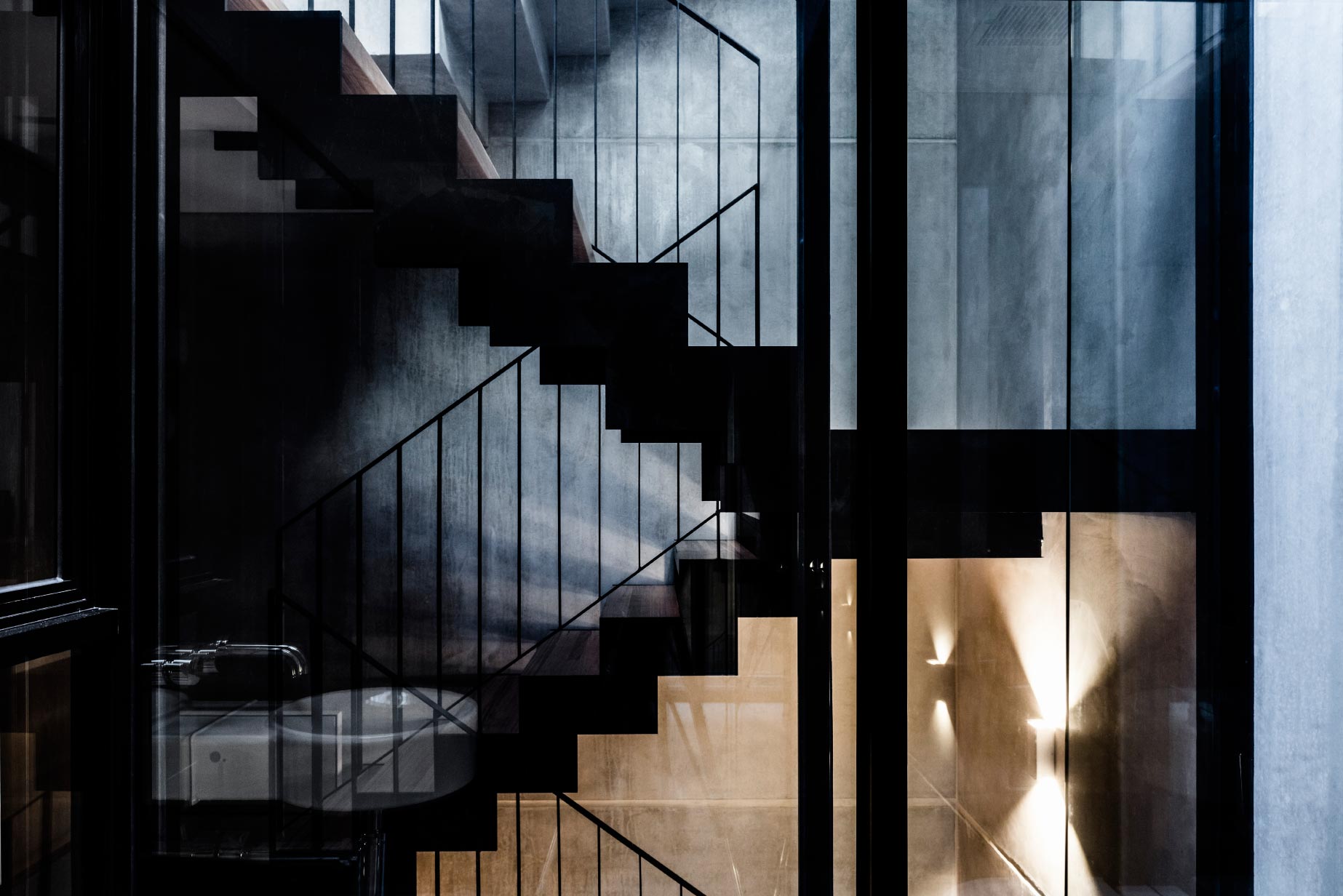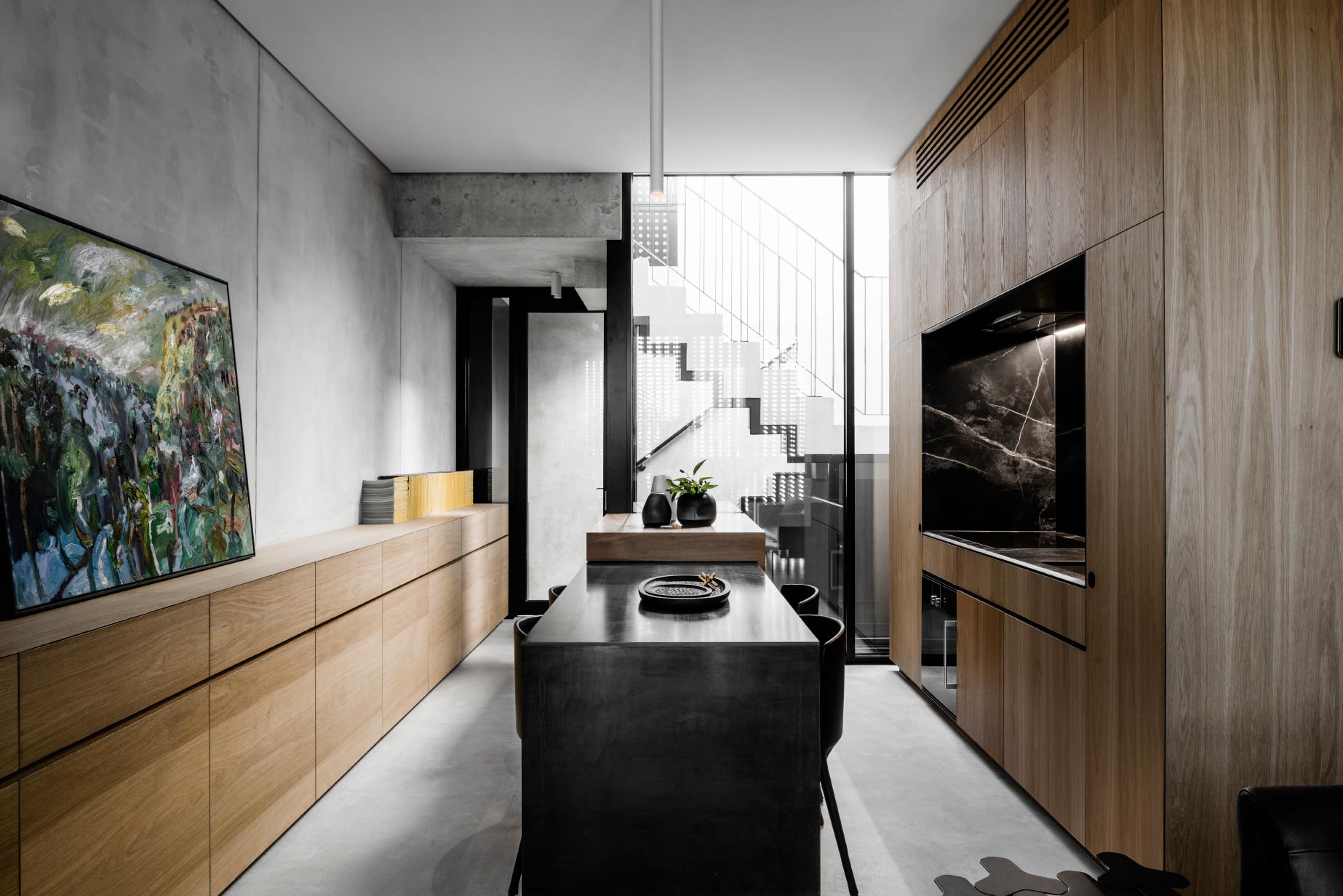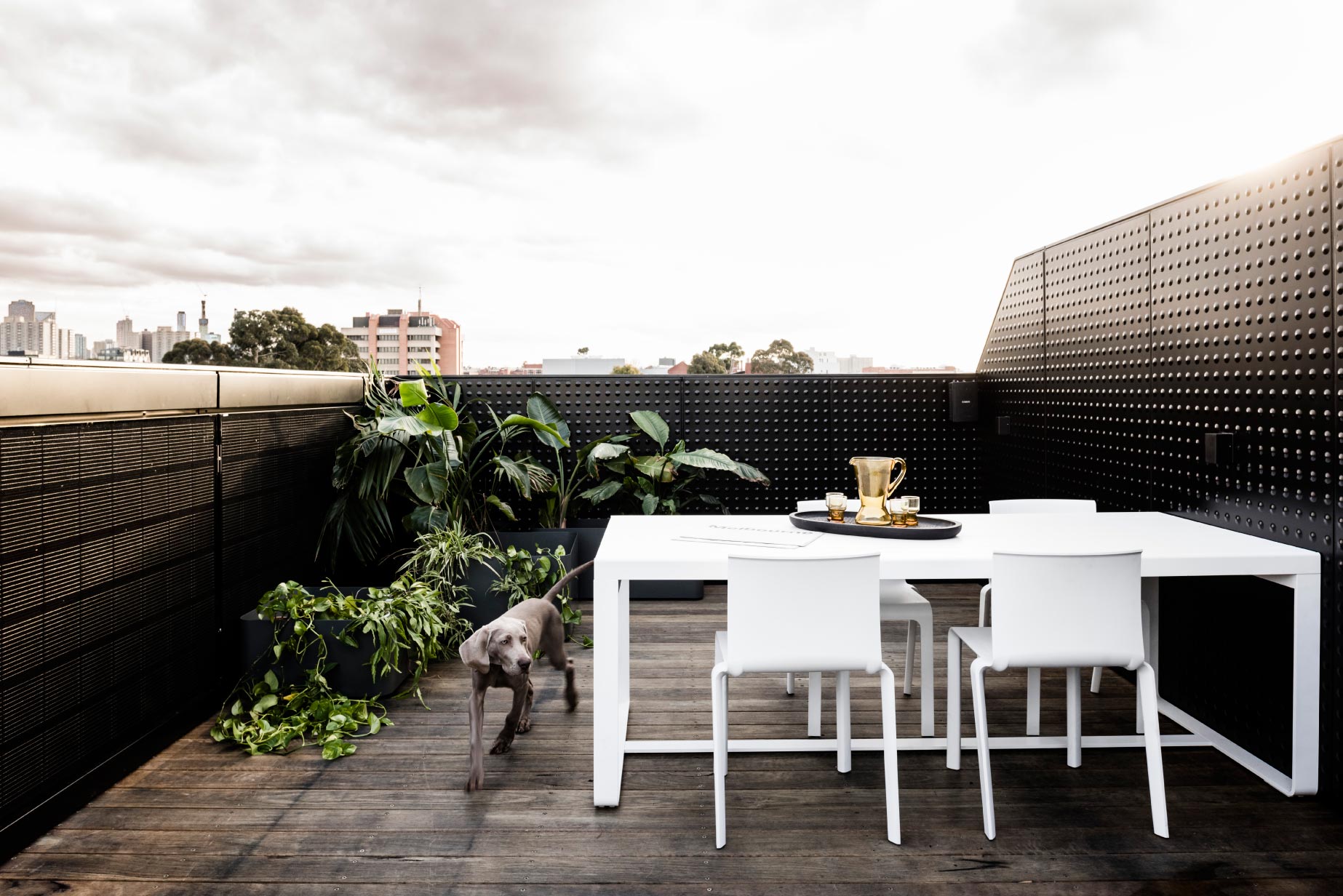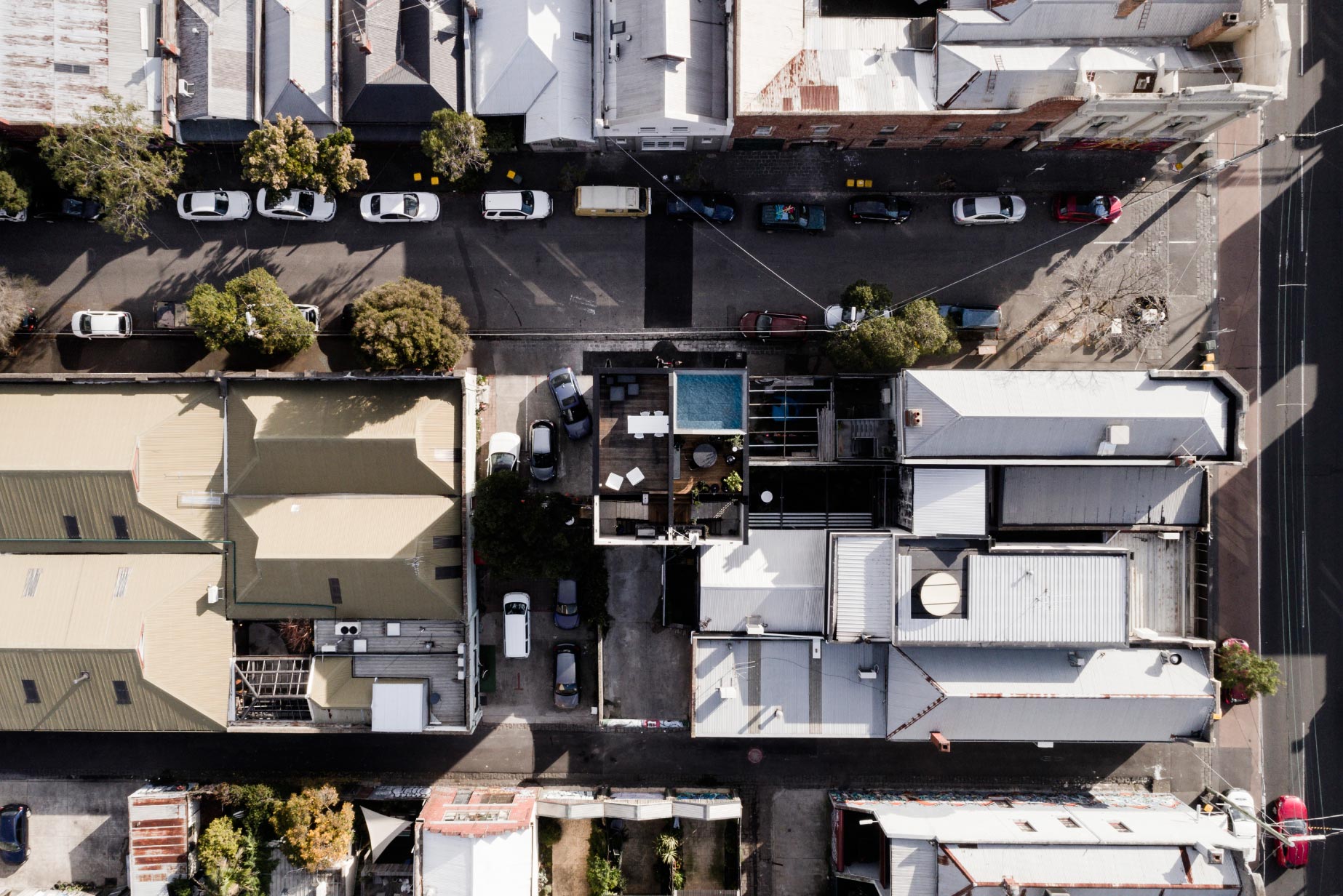 Campbell Street
Designed by DKO Architecture and SLAB Architecture, the Campbell Street project cleverly configures a 78 square-metre parcel of land in Collingwood into two light-filled, three-bedroom townhouses over four levels. As well as three bedrooms, each townhouse includes a cellar, cinema, ground-floor garage, roof-top terrace and pool deck. Campbell Street's exterior is wrapped in a perforated, powder coated, operable steel screen.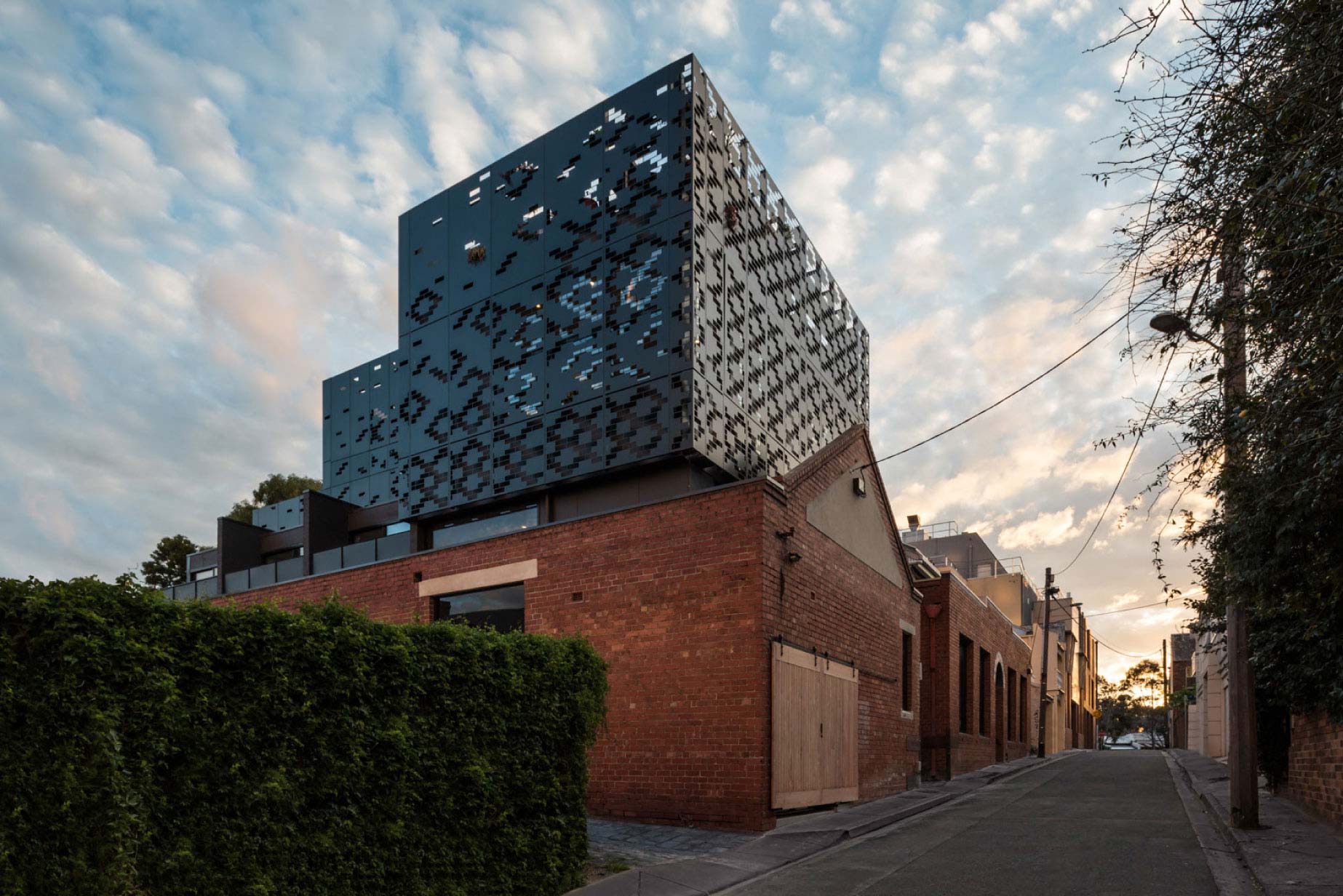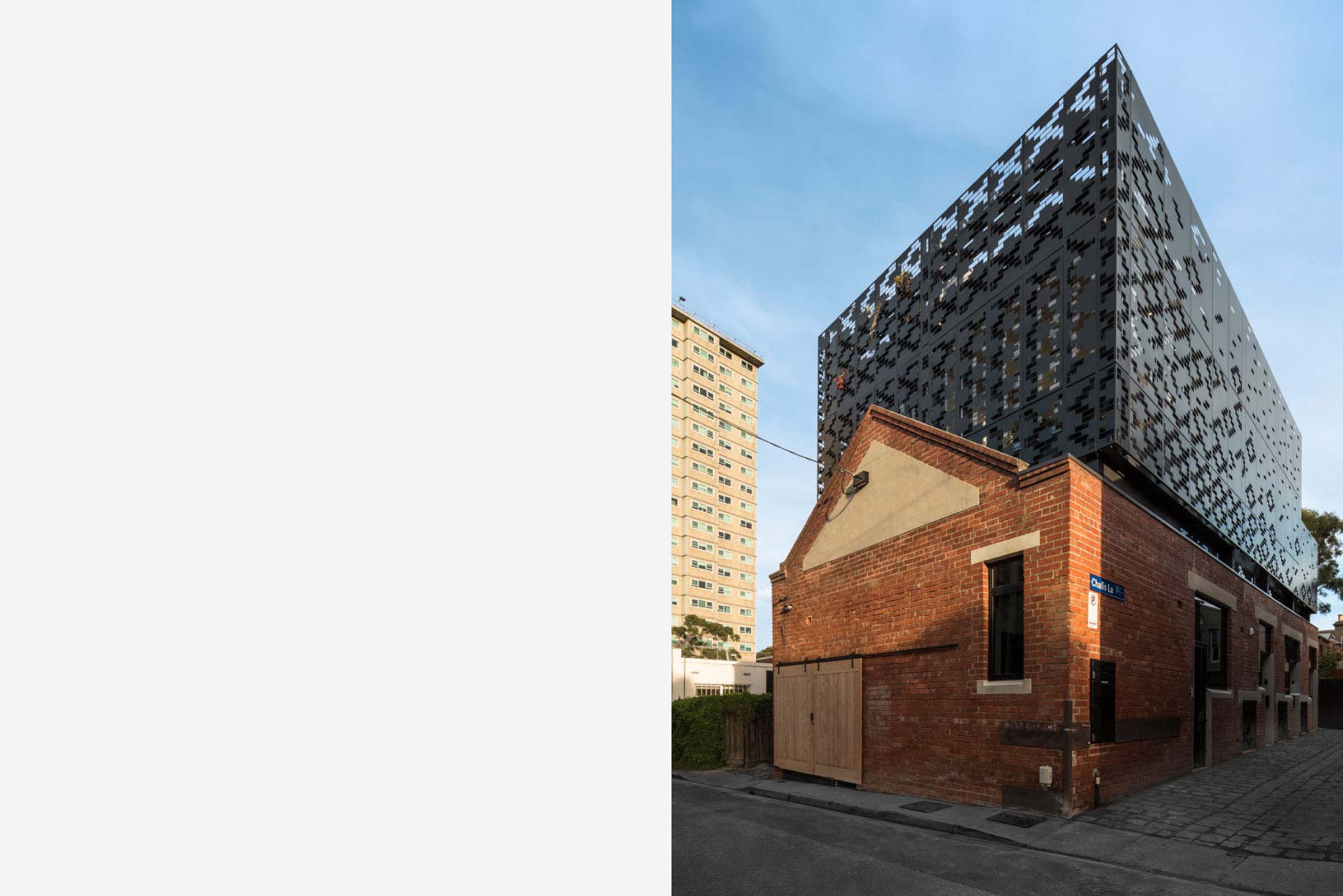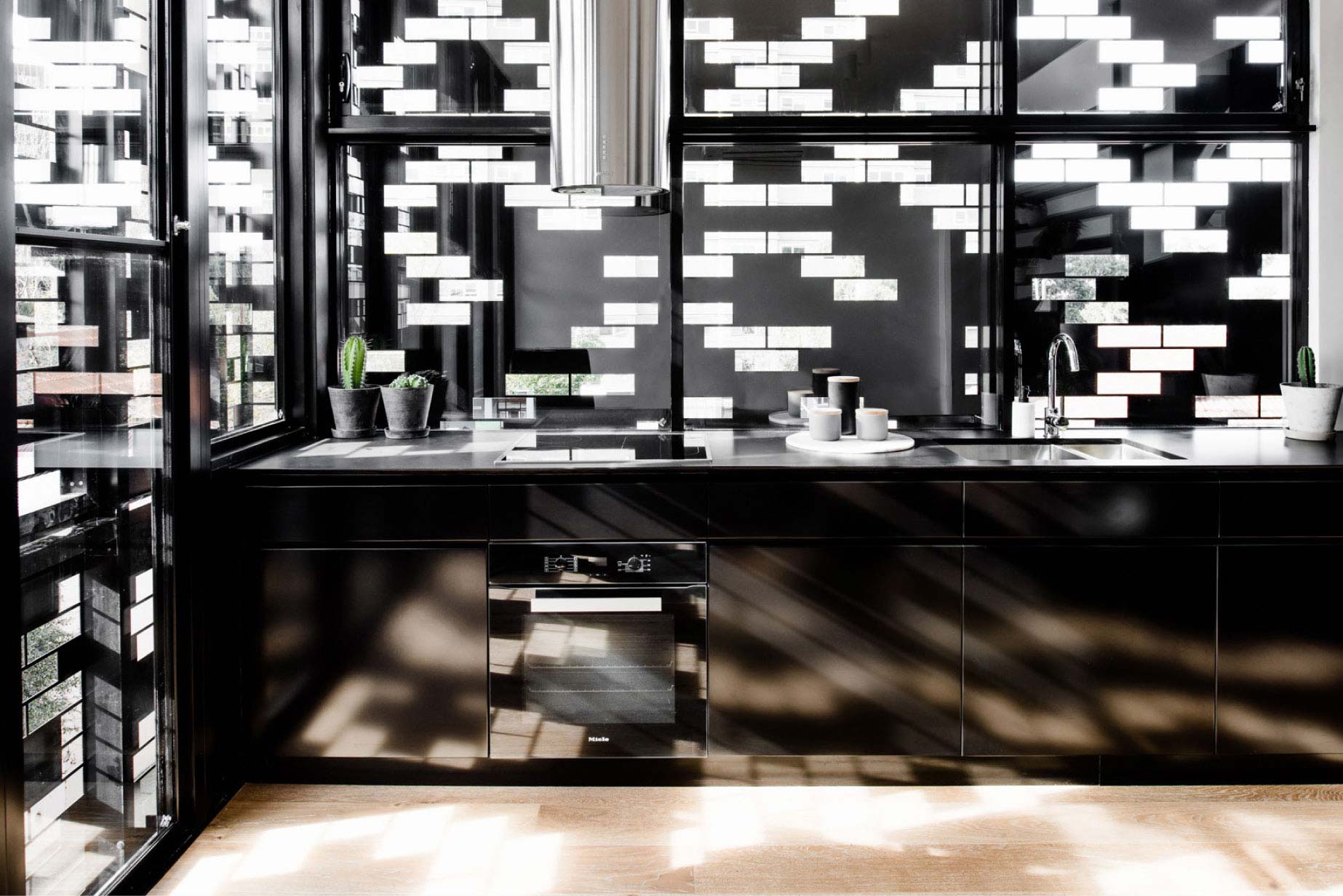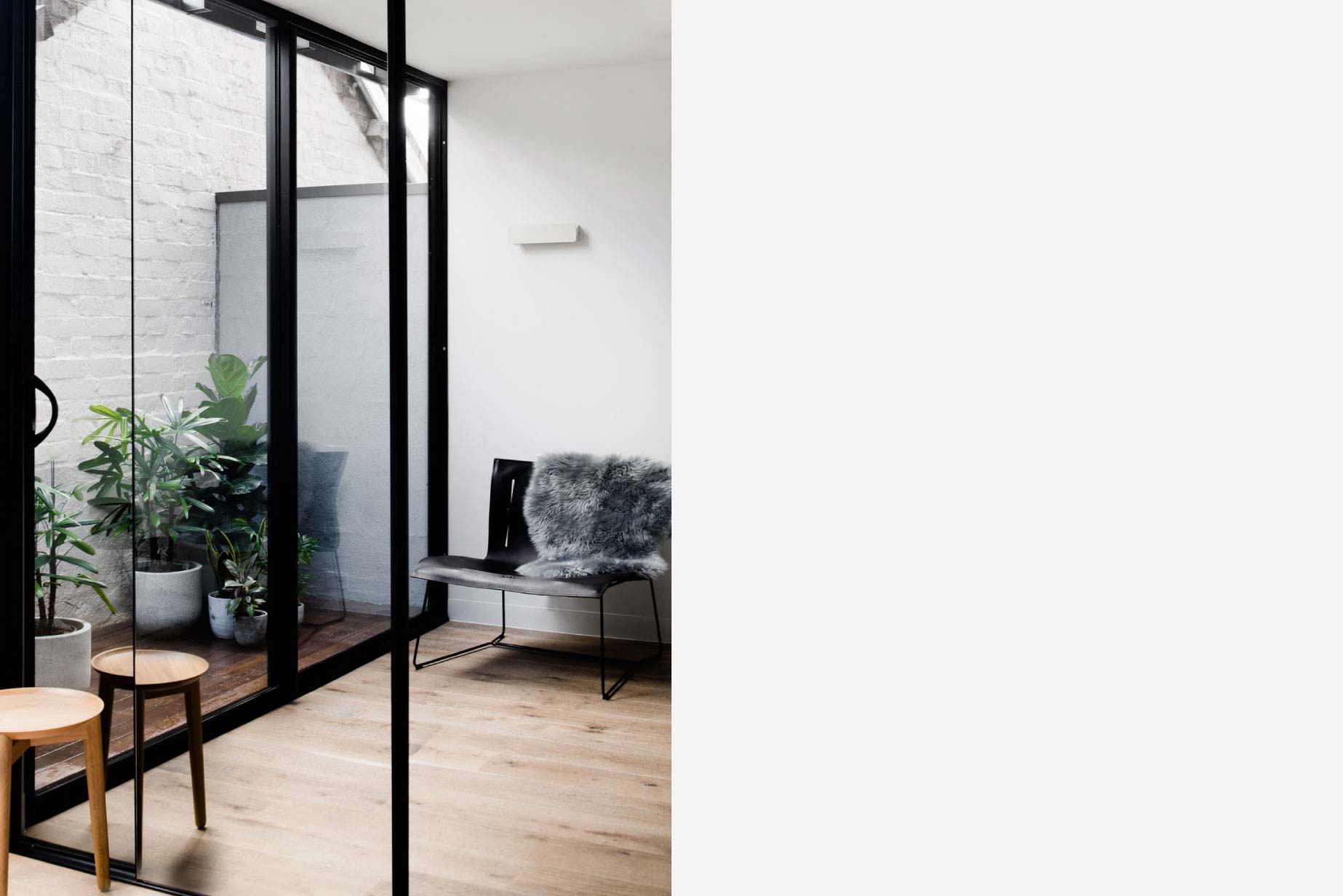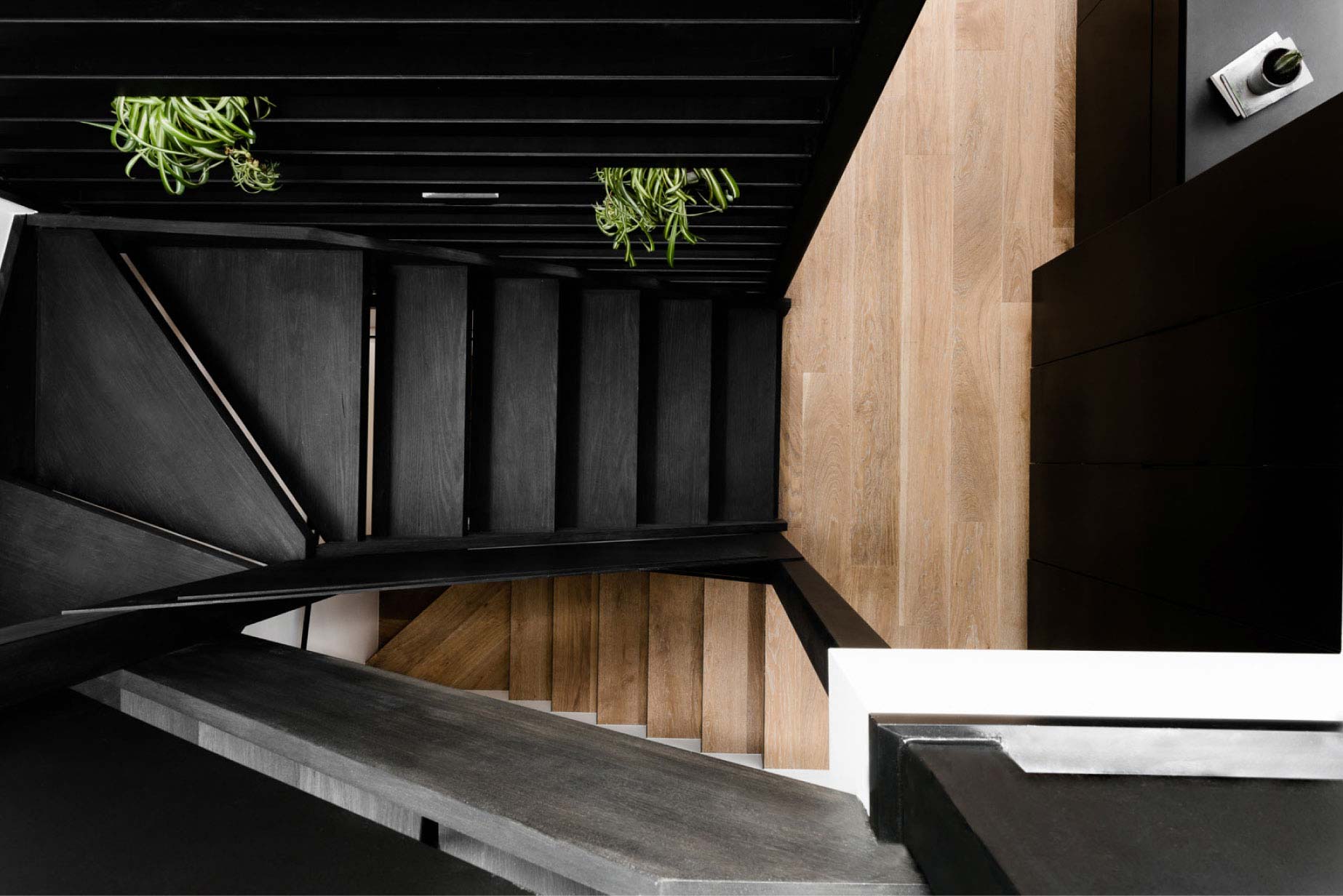 Waterloo
Designed by DKO for Milieu Property and completed in June 2016. The project involved five two-bedroom townhouses designed to give the impression of a contemporary dwelling growing within, and extending beyond, the integrated heritage redbrick façade. Expansive glass panes and a powder coated operable screen contrast against the aged structure at ground level.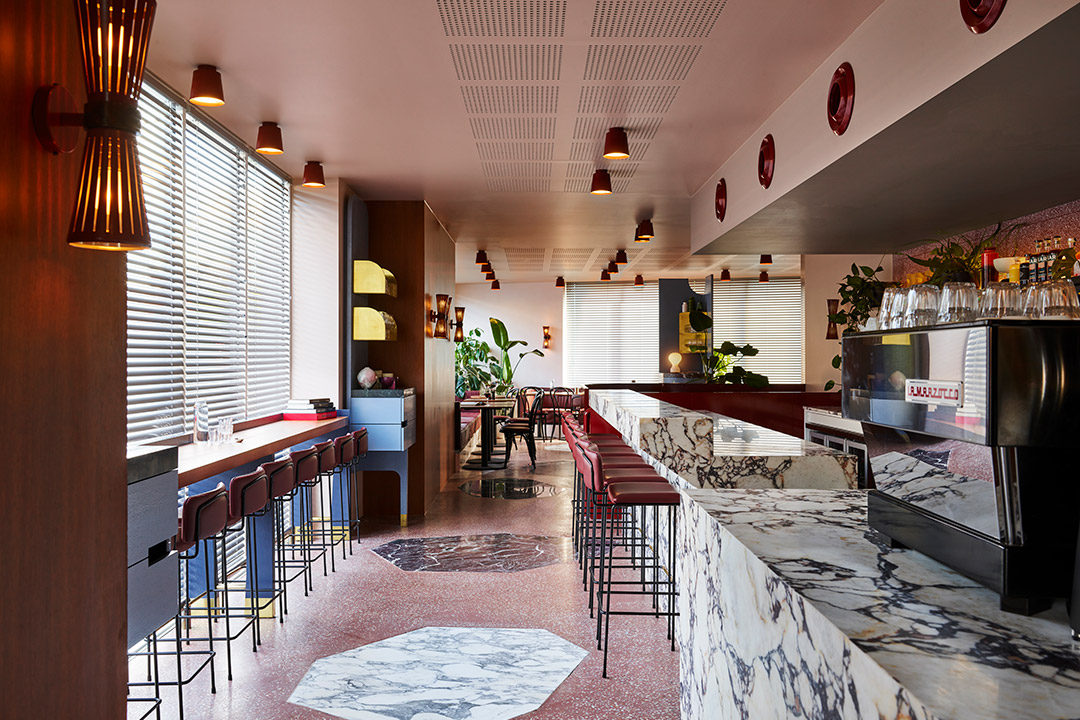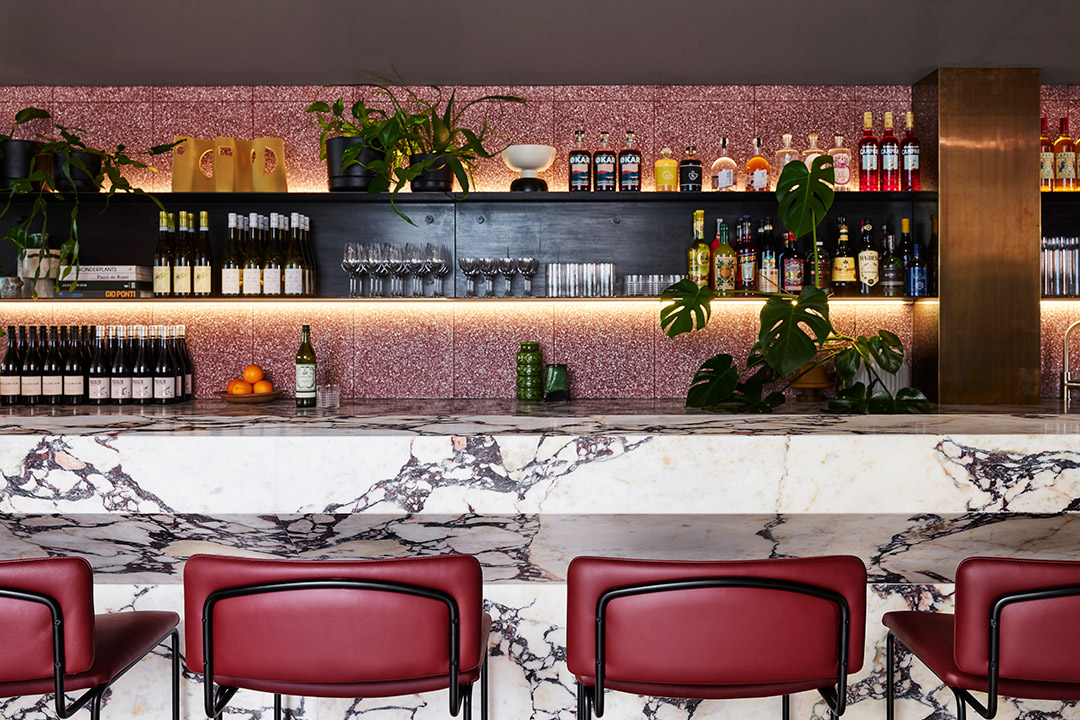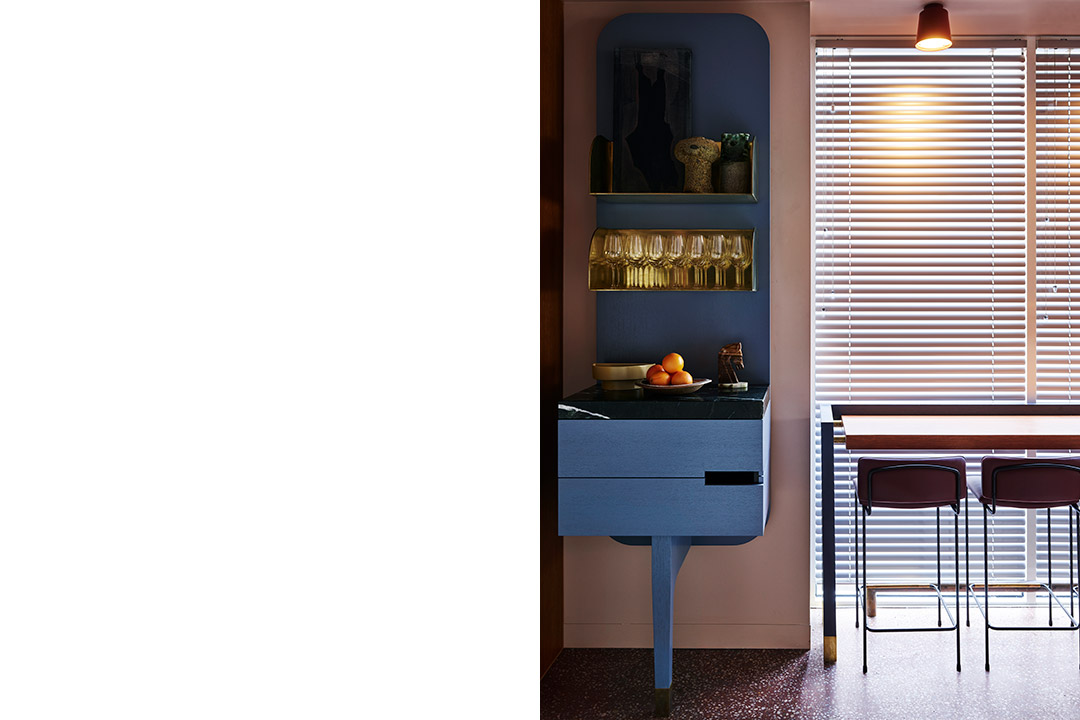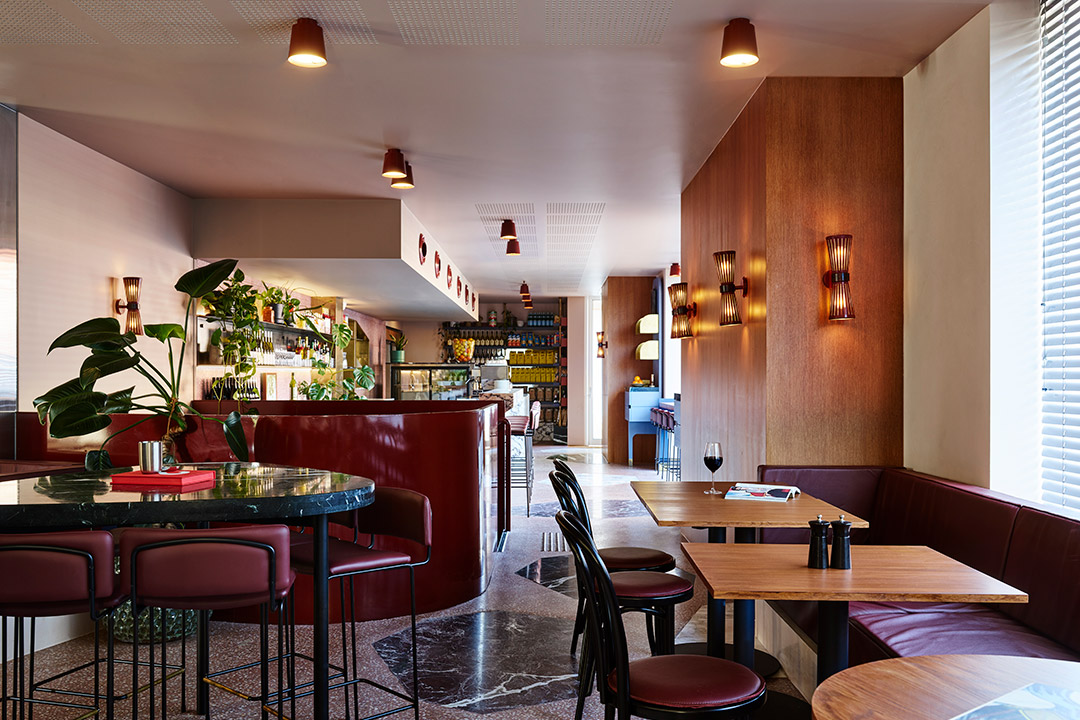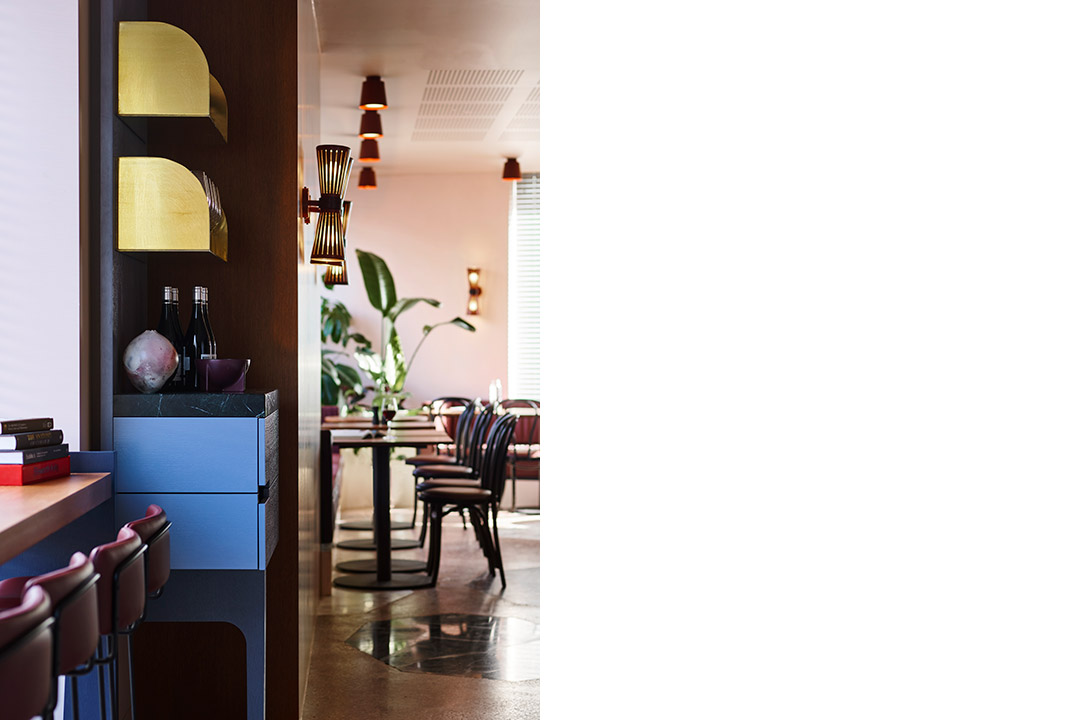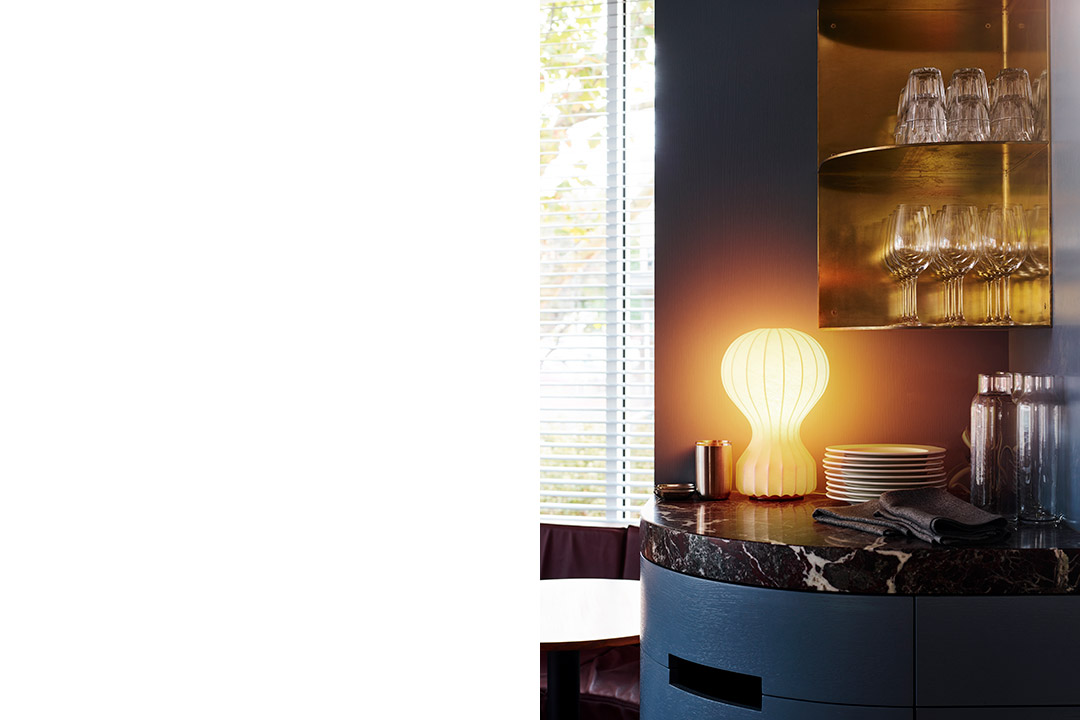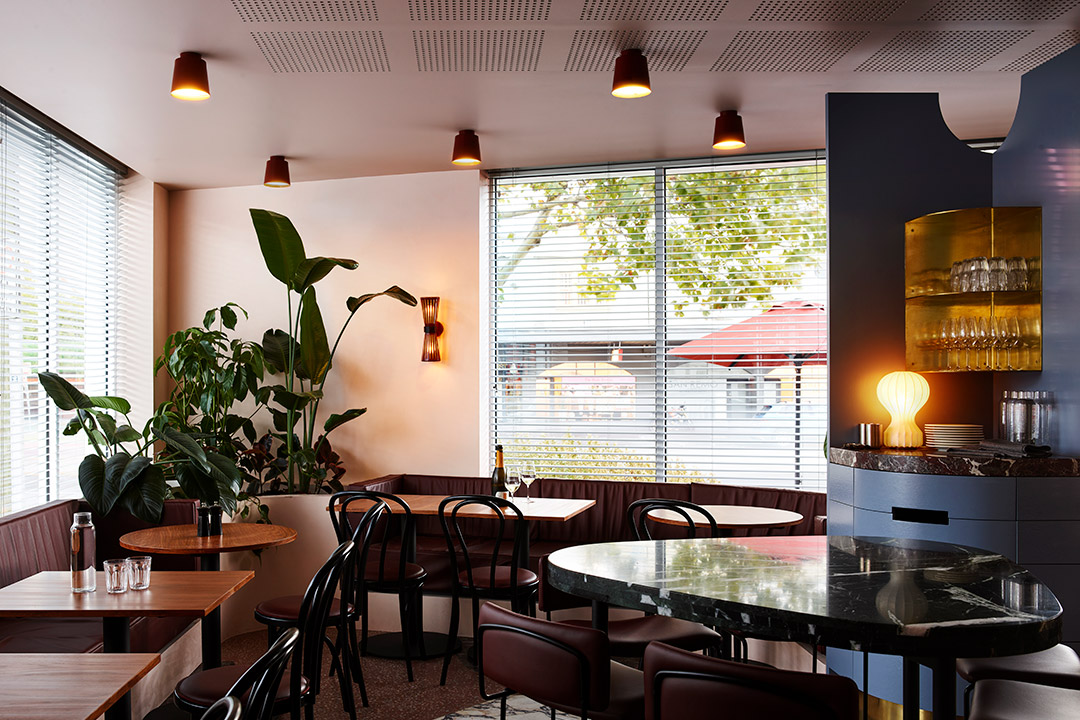 Lagotto
Designed by Flack Studio for Milieu Hospitality, Lagotto was completed in April 2019. The project involved the construction and fit-out of a two-level space at the bottom of Milieu Property apartment building in North Fitzroy into an 80-seat café and food-store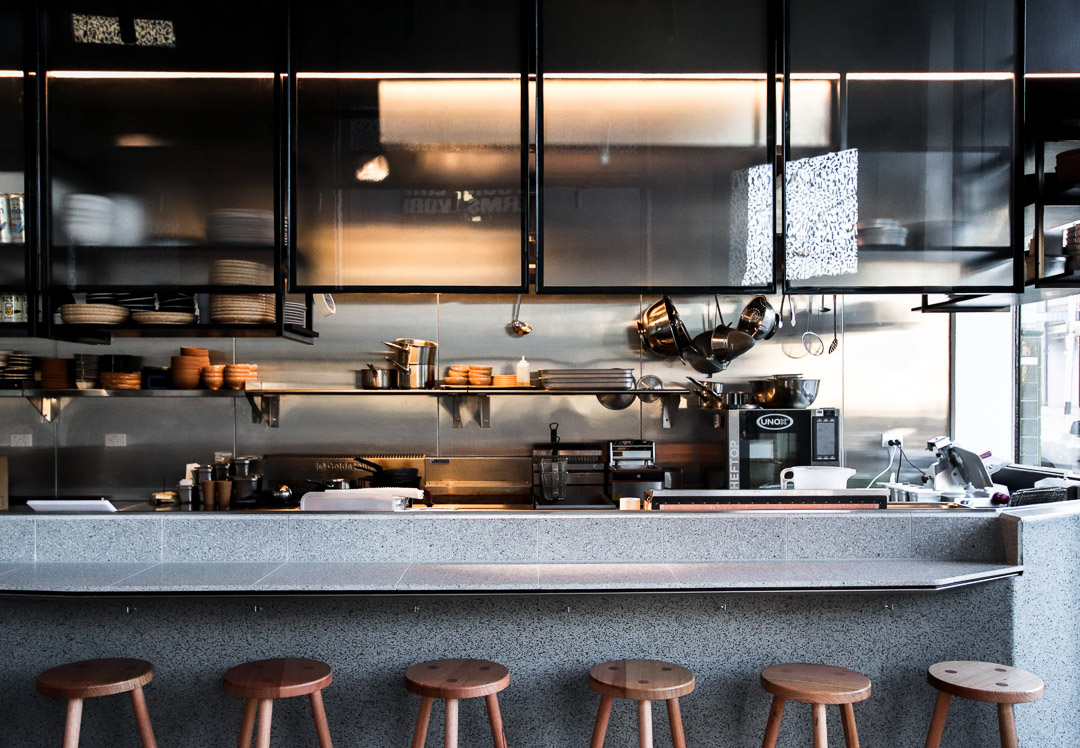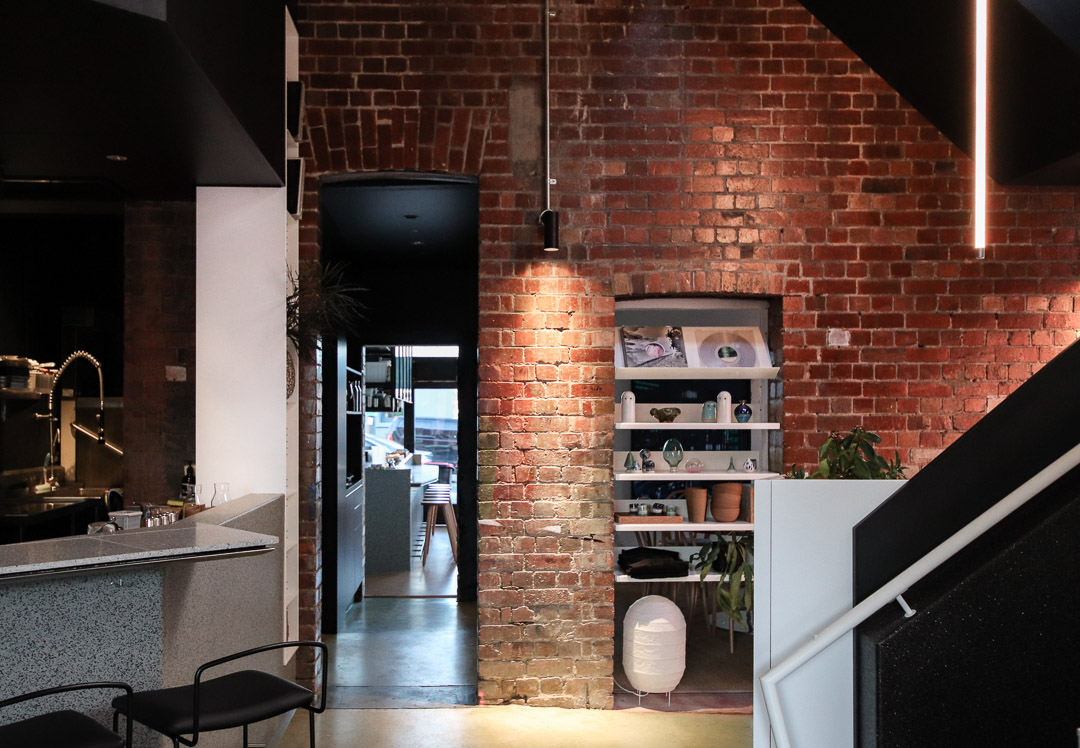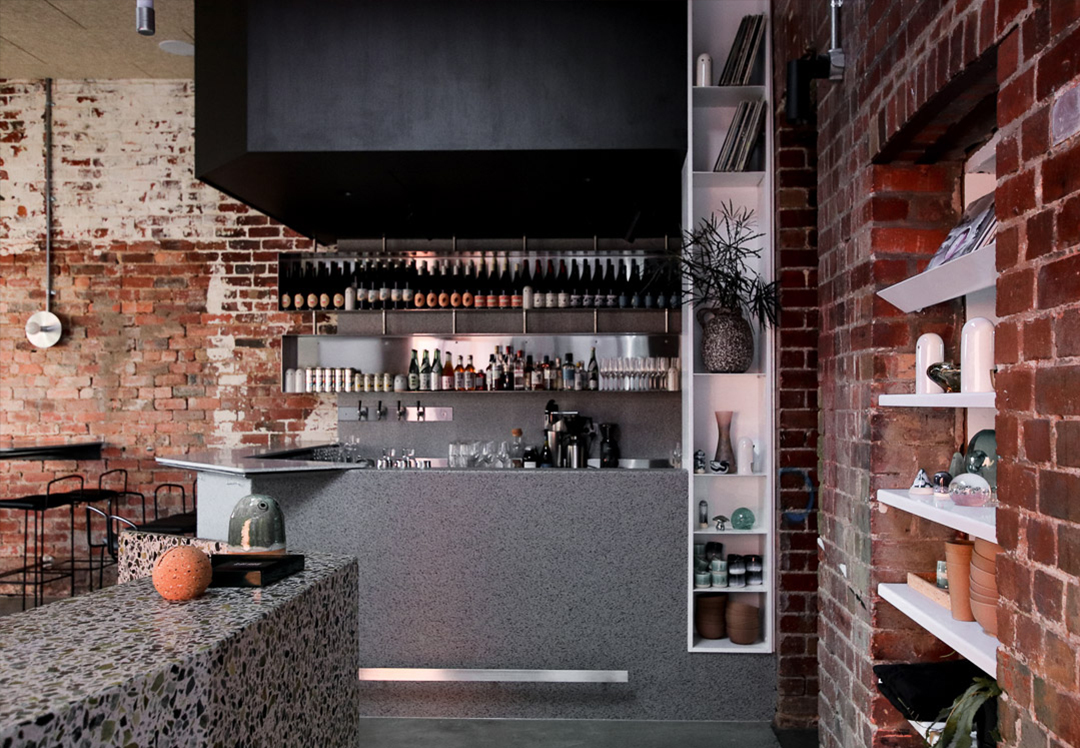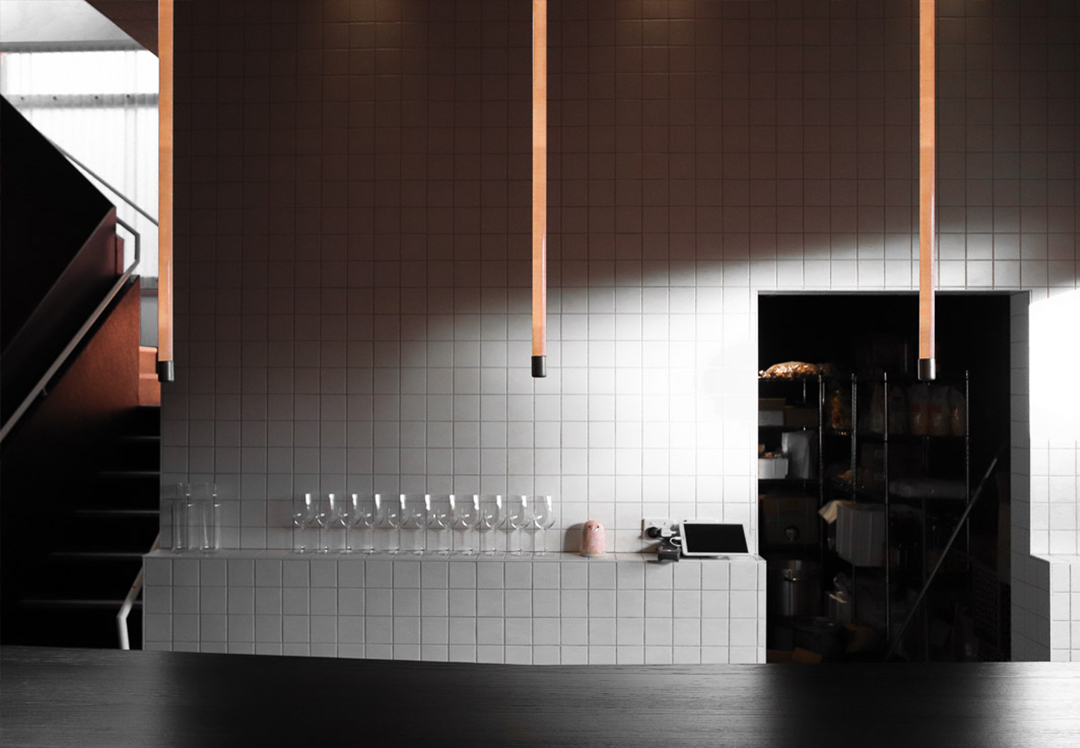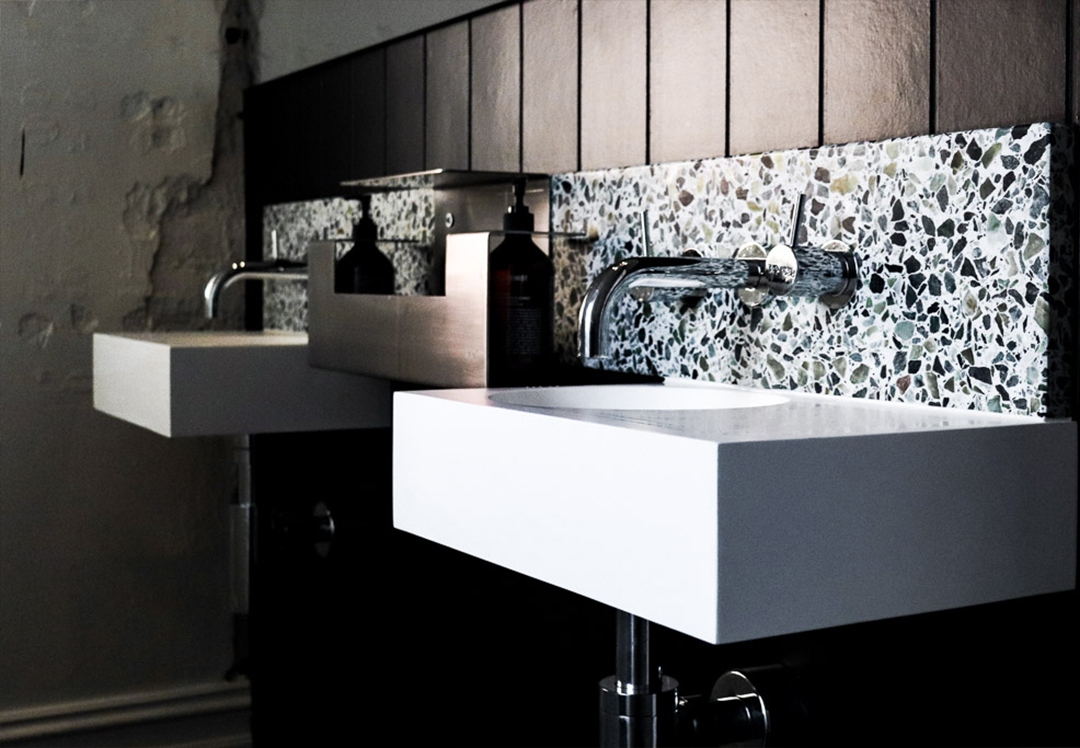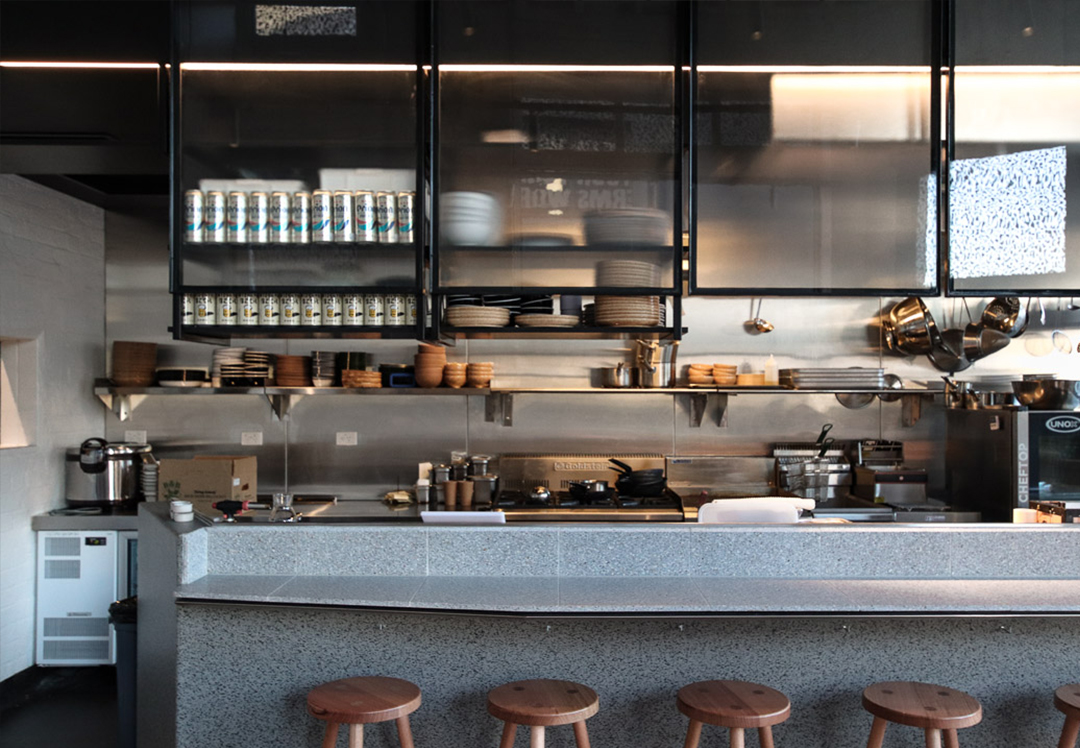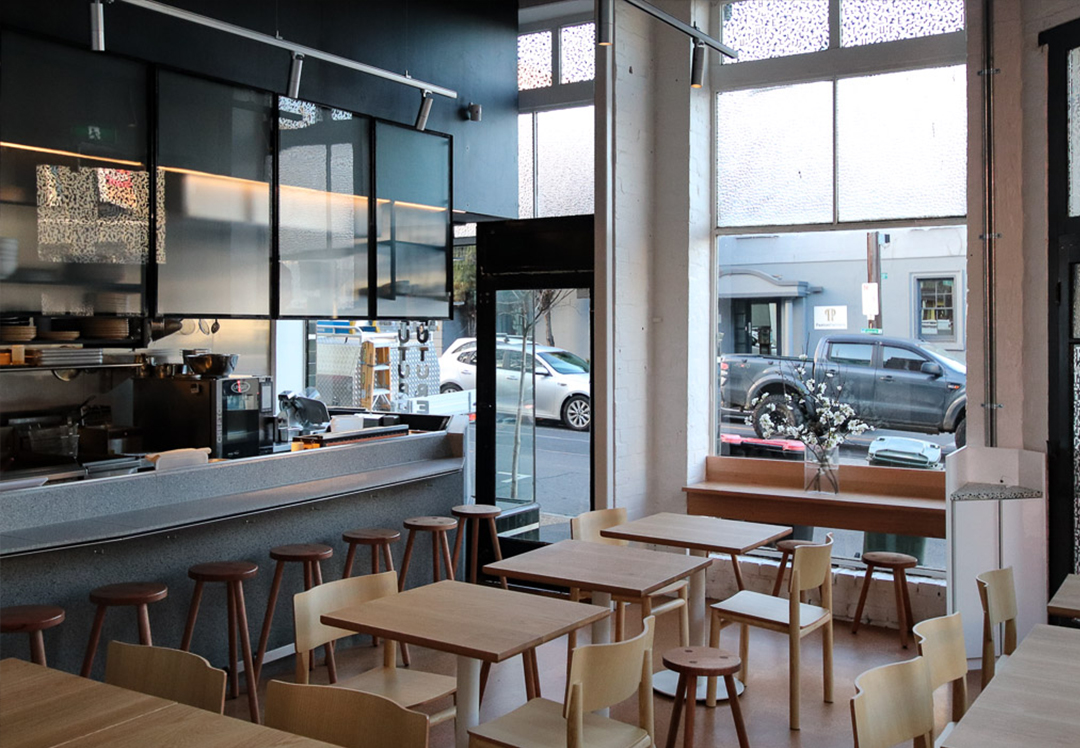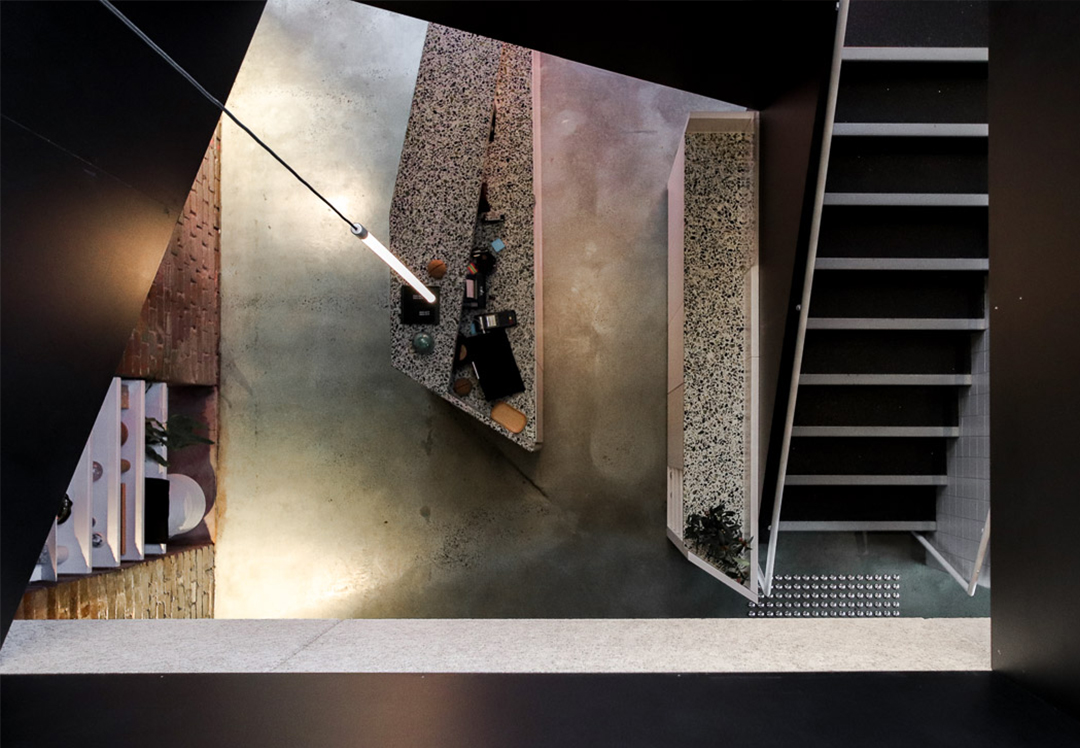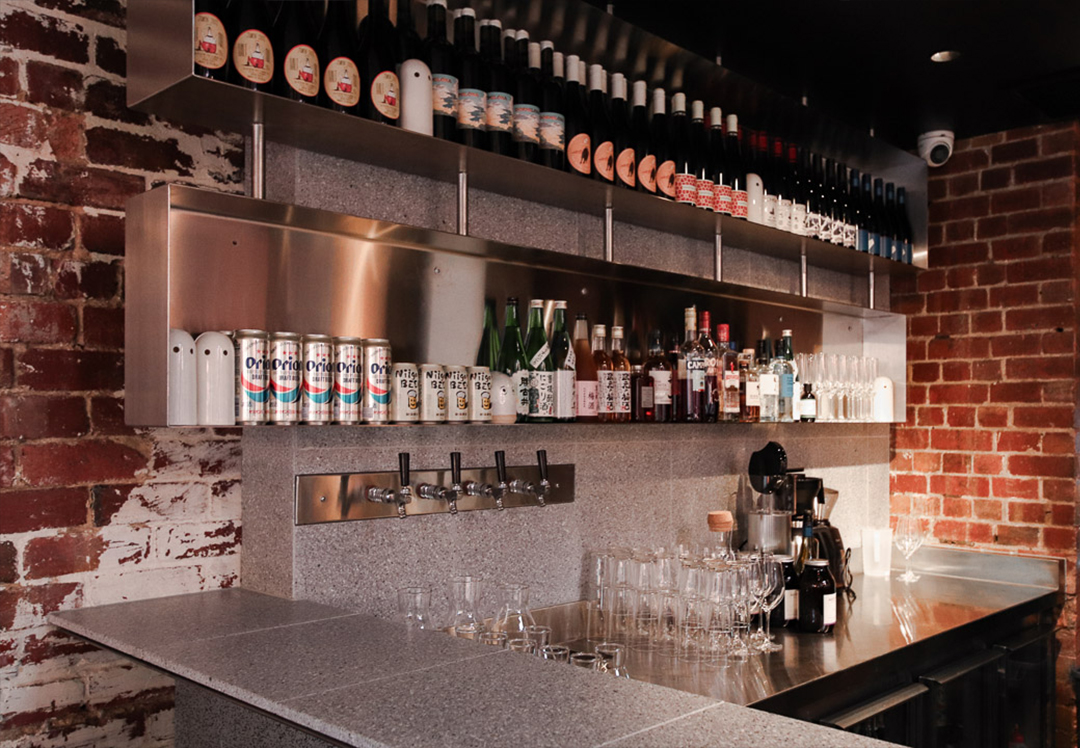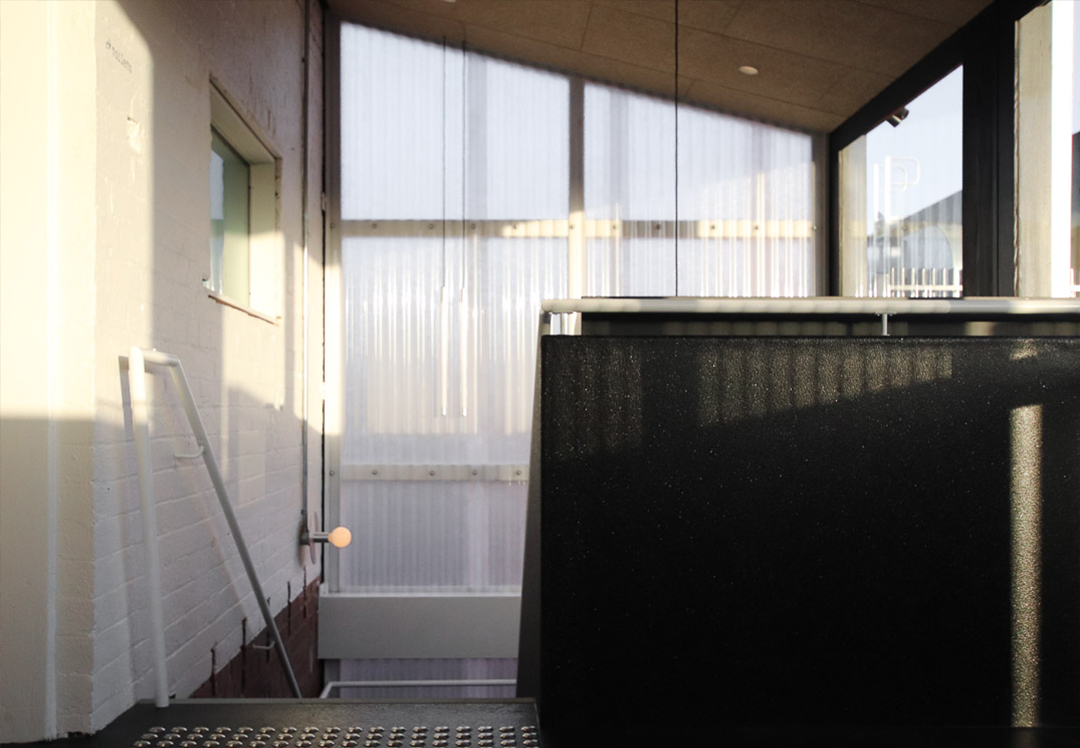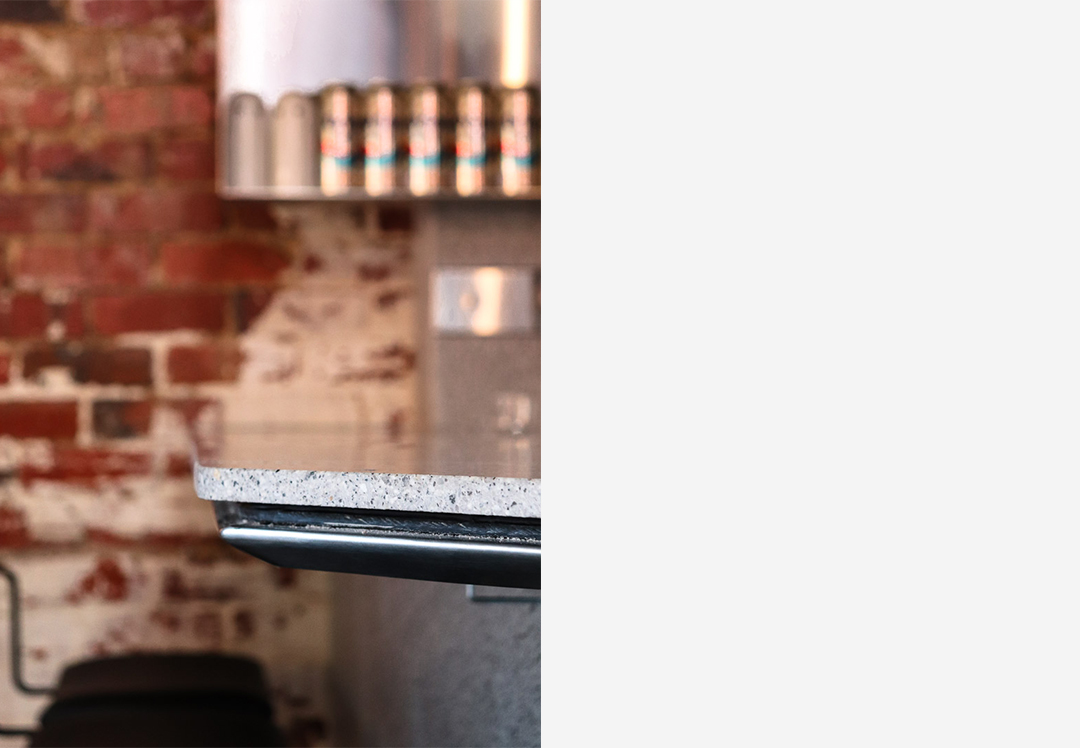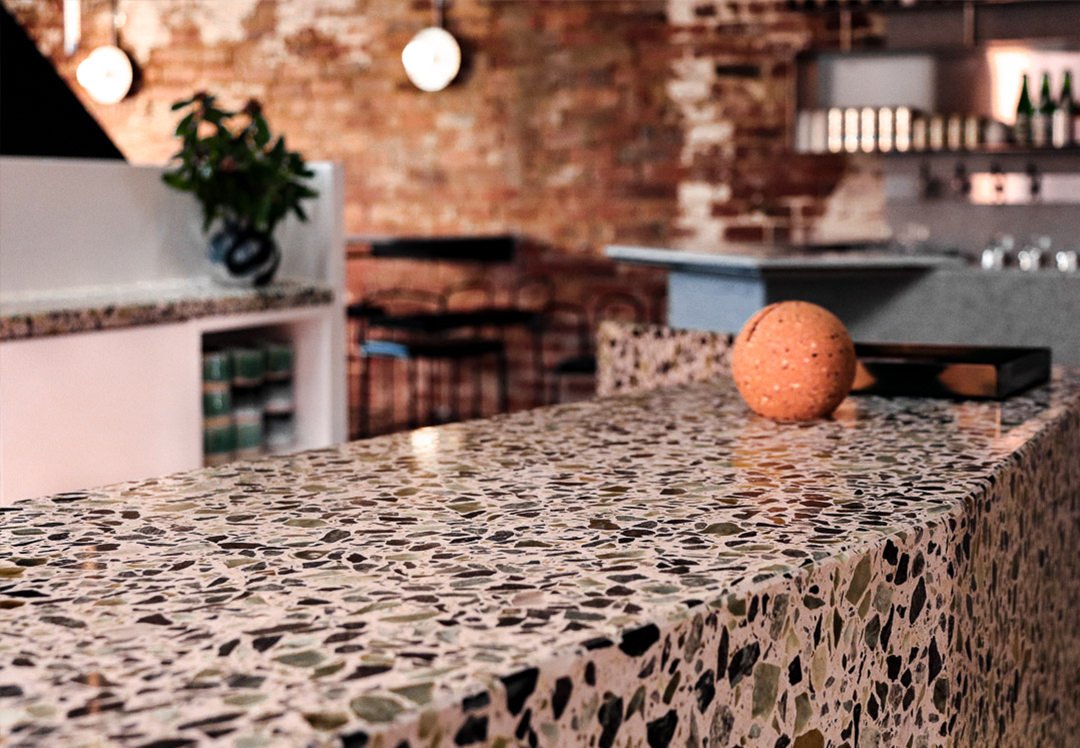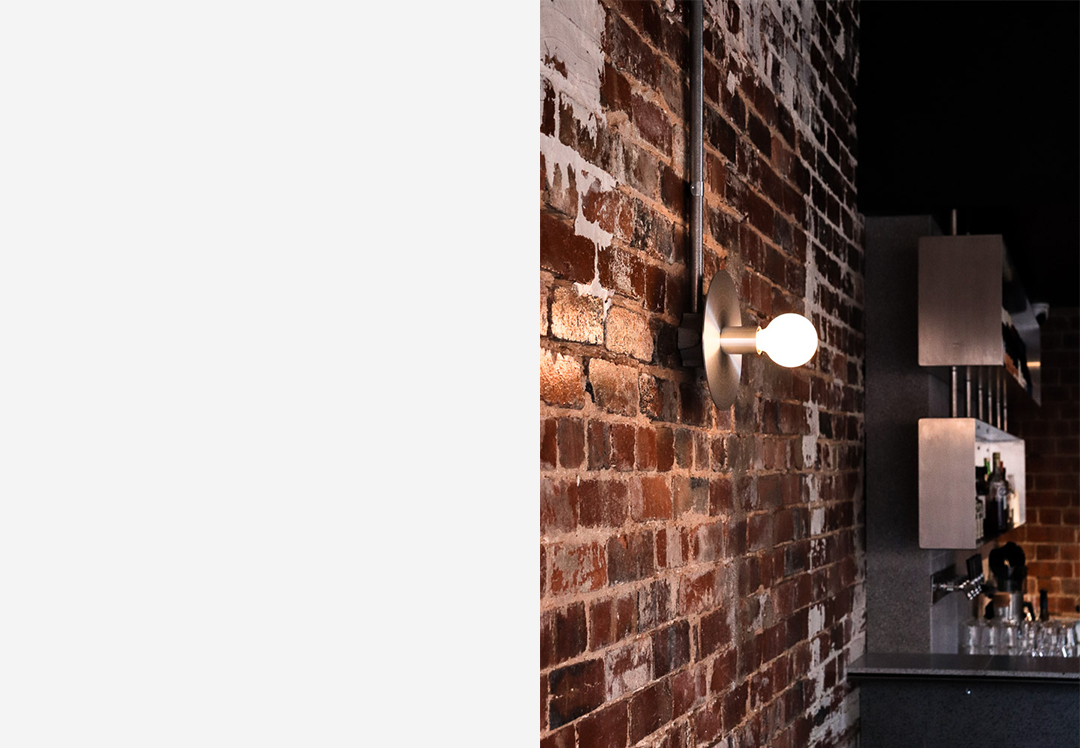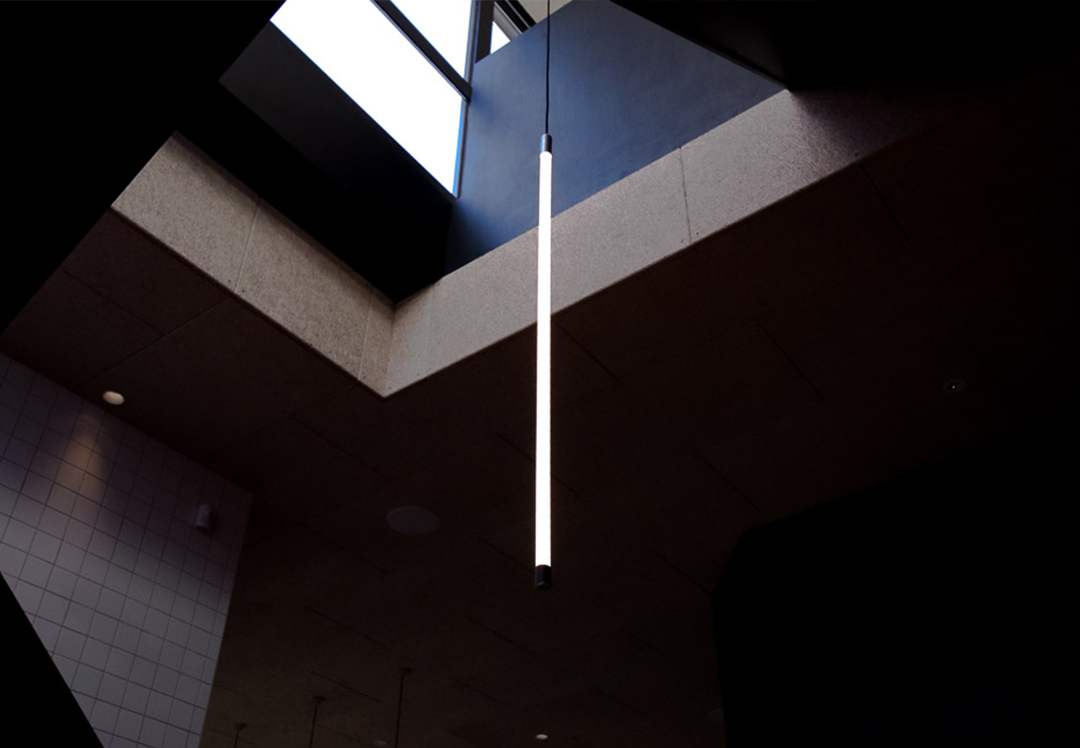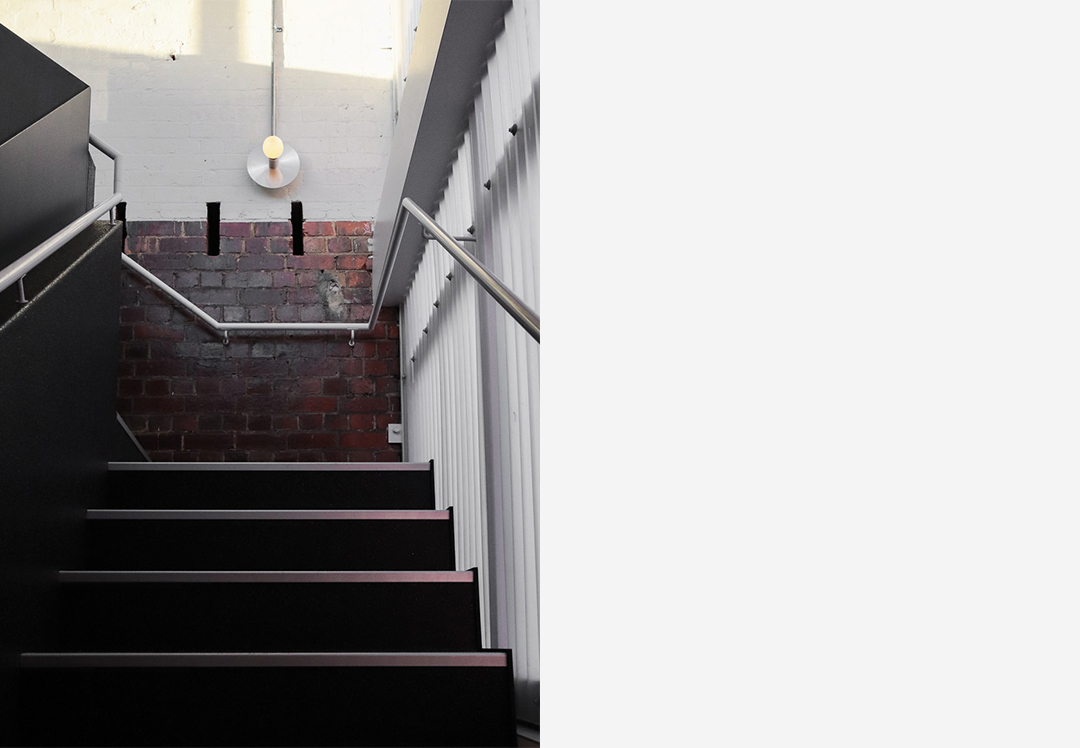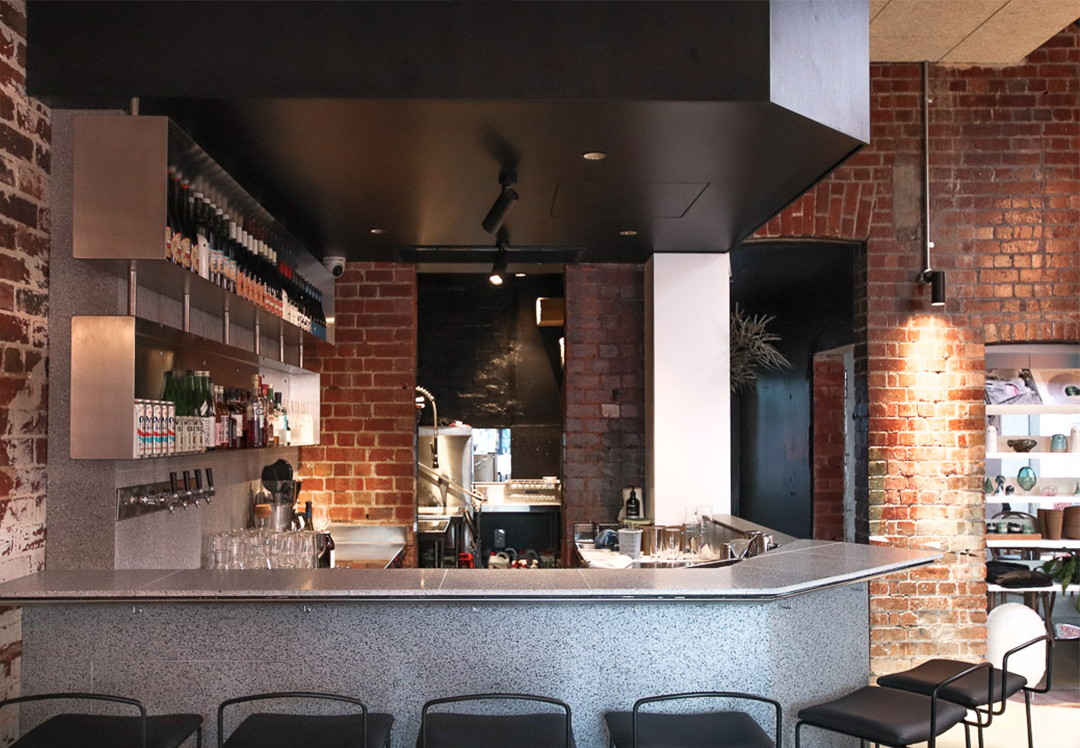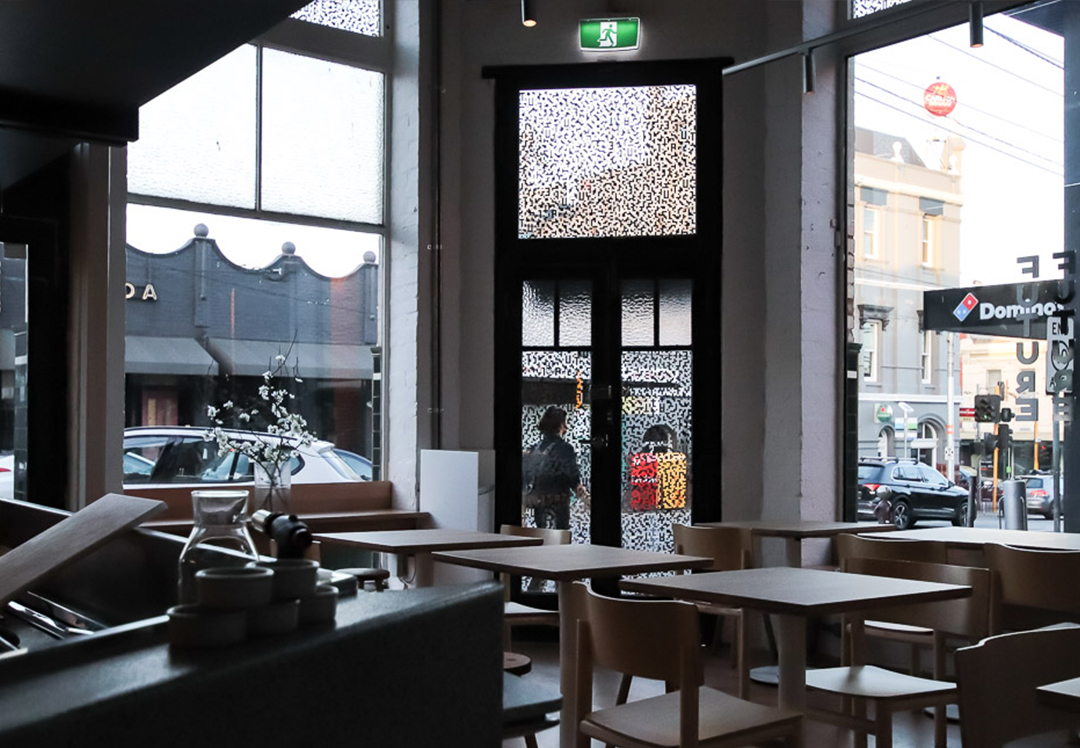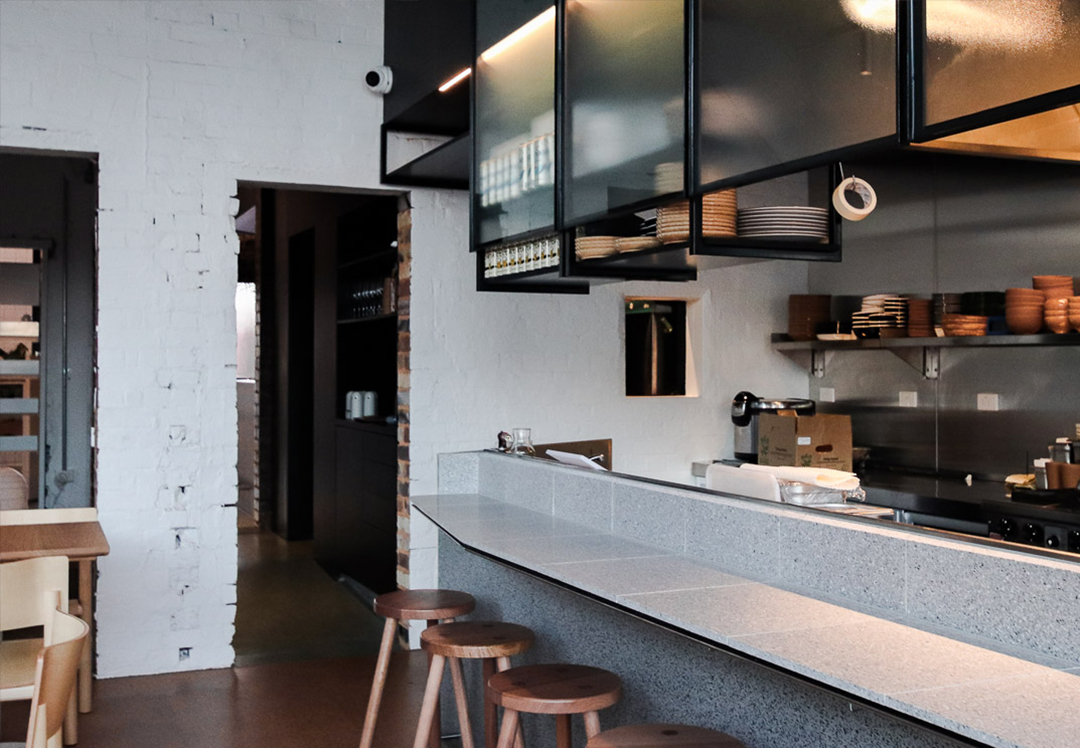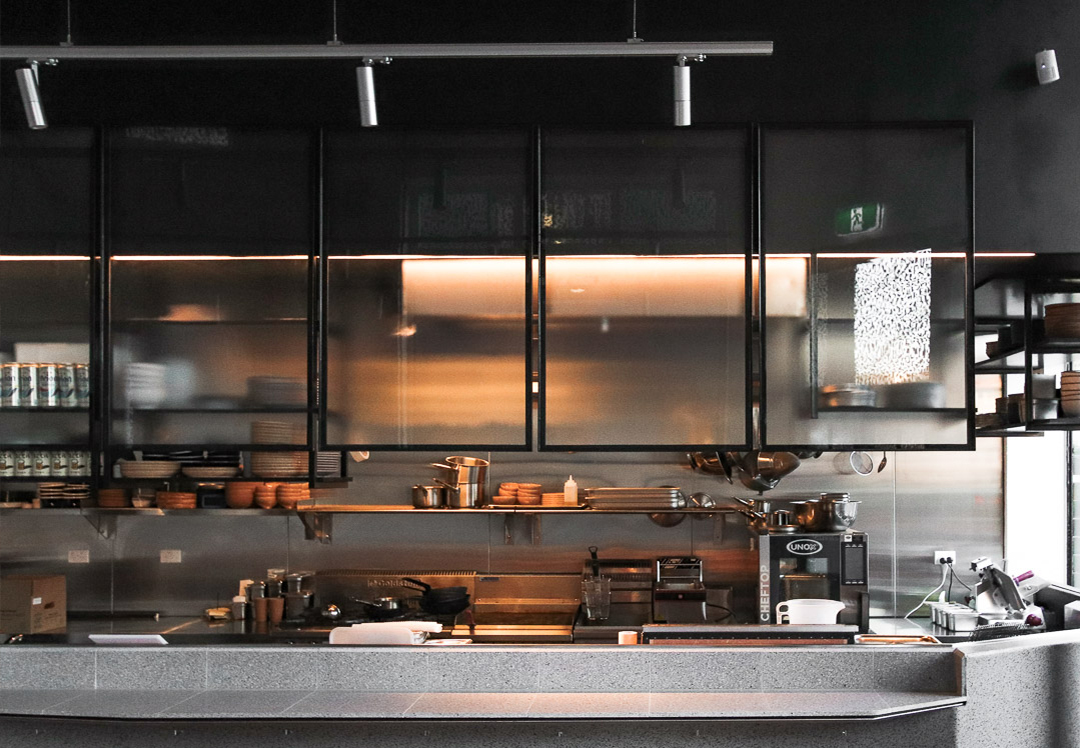 Future Future
Designed by Olaver Architecture for Milieu Hospitality, Future Future was completed in early 2018. The project involved the construction and fit-out of a two-level terrace building in Richmond into a 120-seat Japanese restaurant and bar.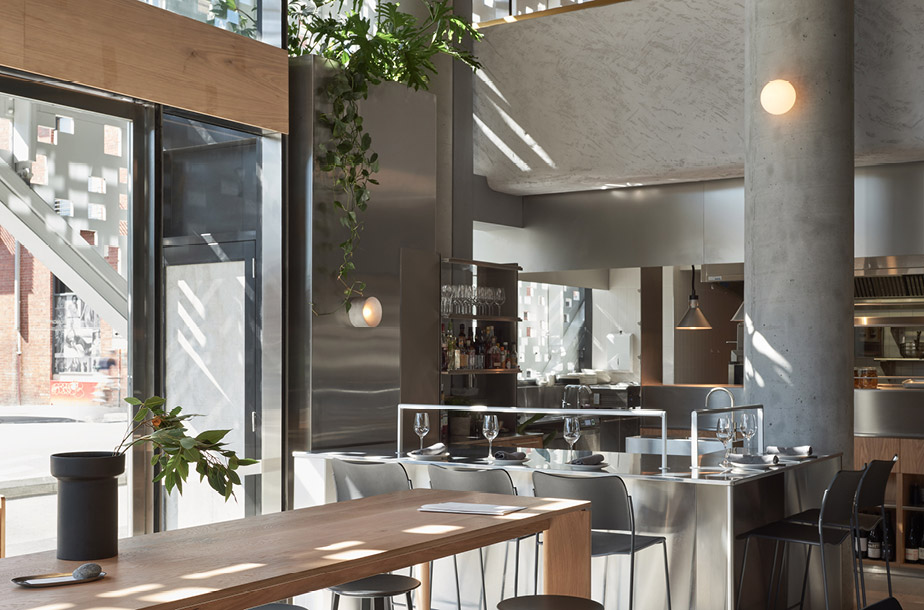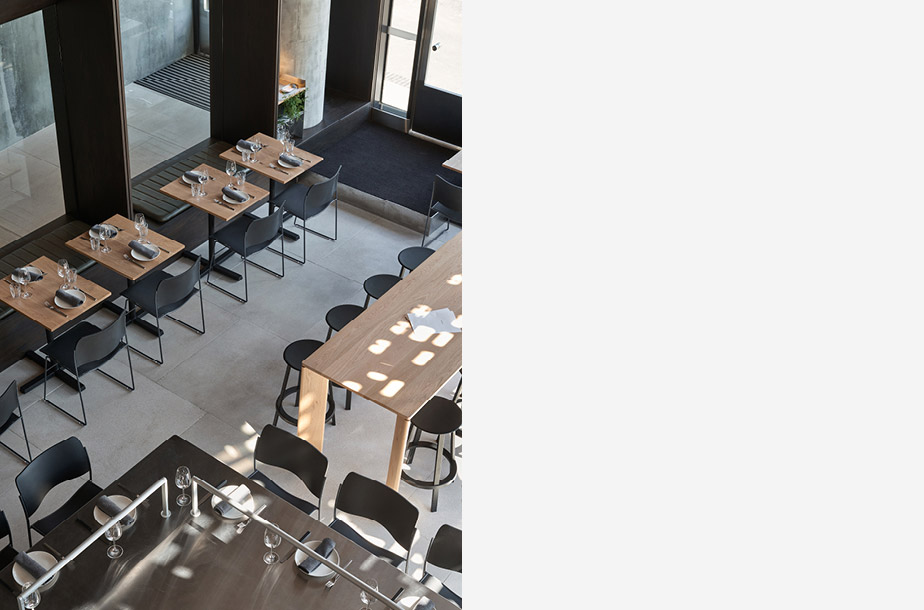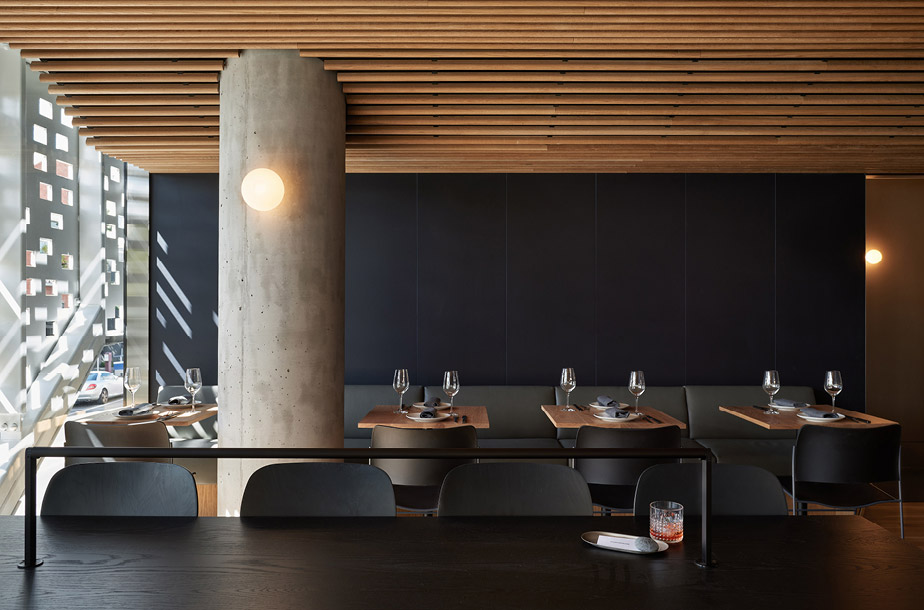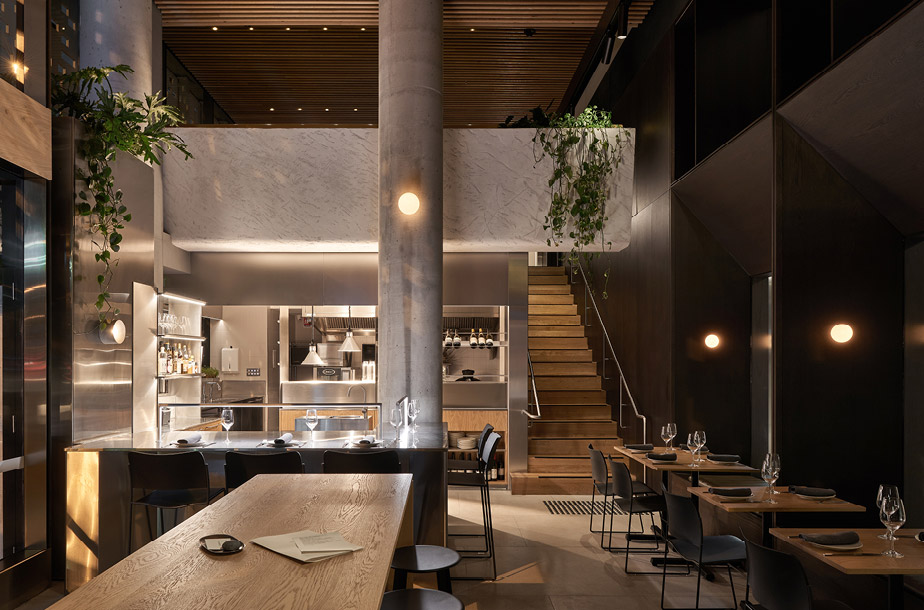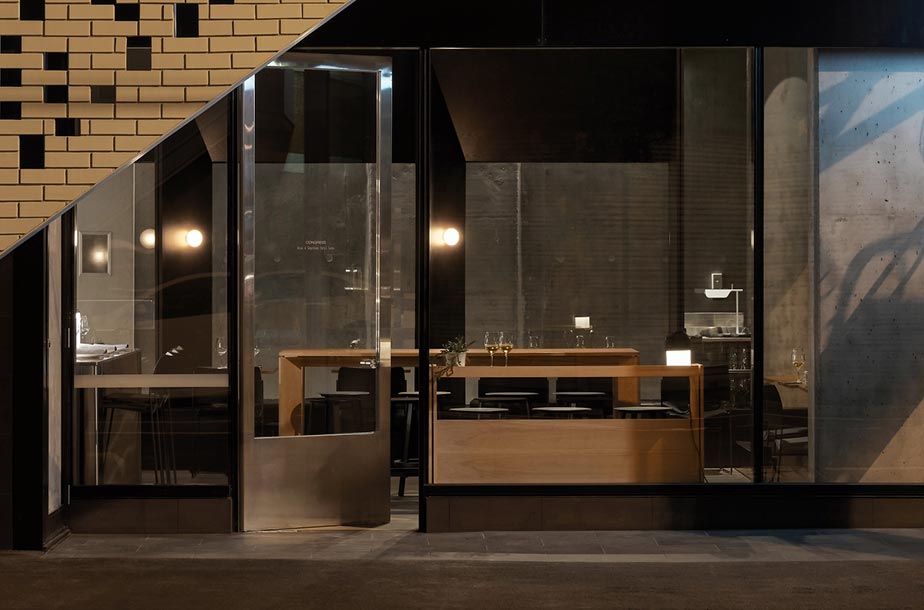 Congress
Designed by Design Office for Milieu Hospitality, Congress Wine was completed in December 2017 and involved the construction and fit-out of a two-level space at the bottom of an apartment building in Collingwood into a 60-seat wine and espresso bar.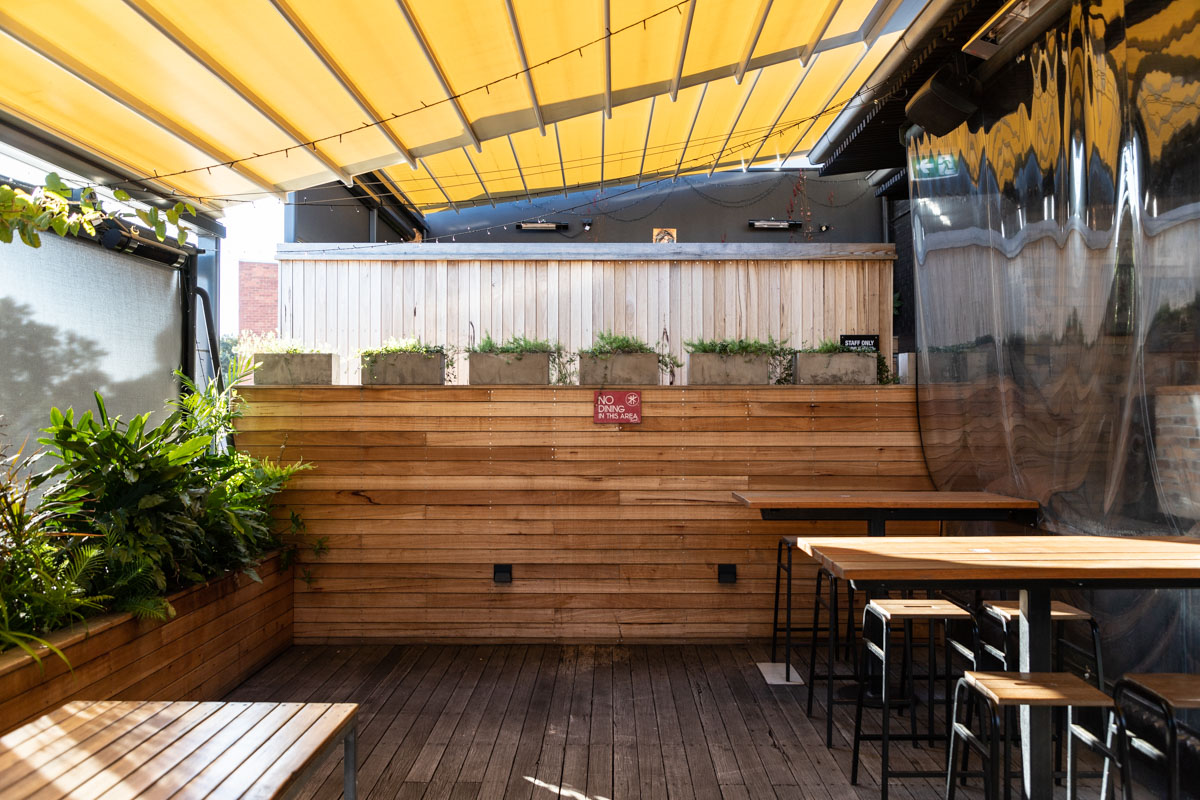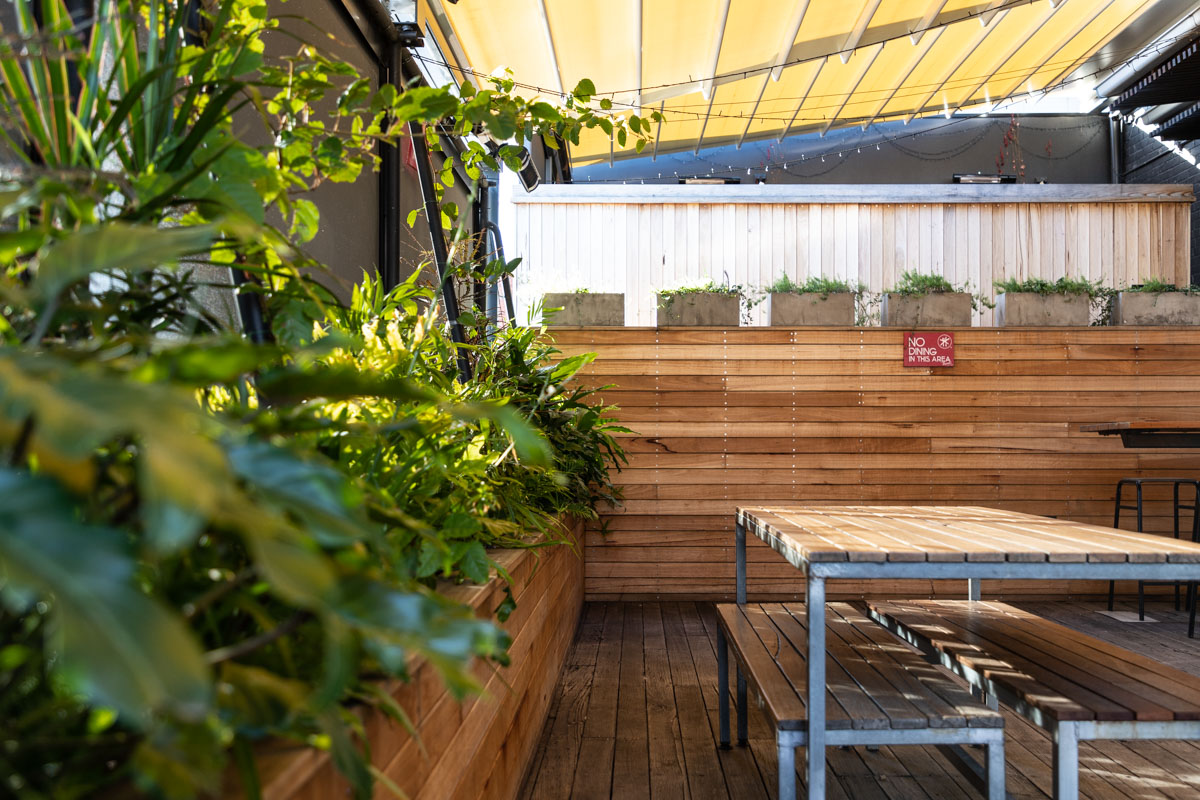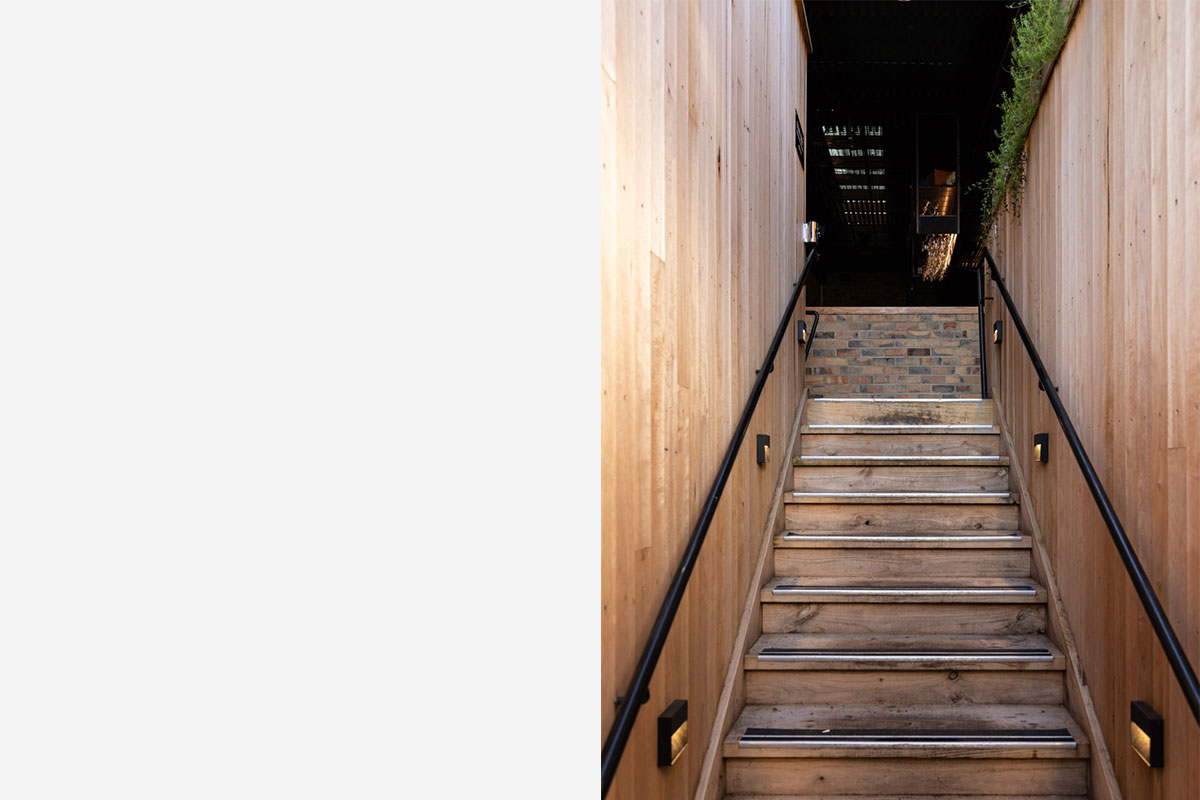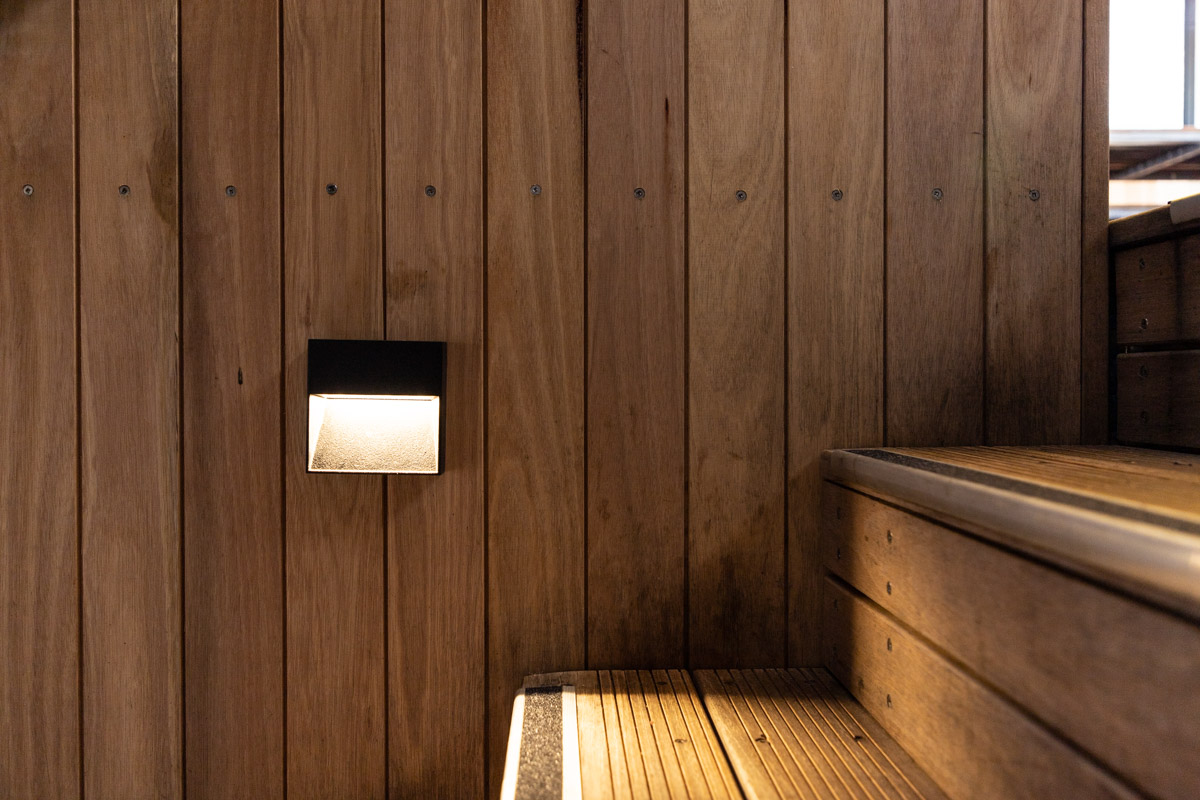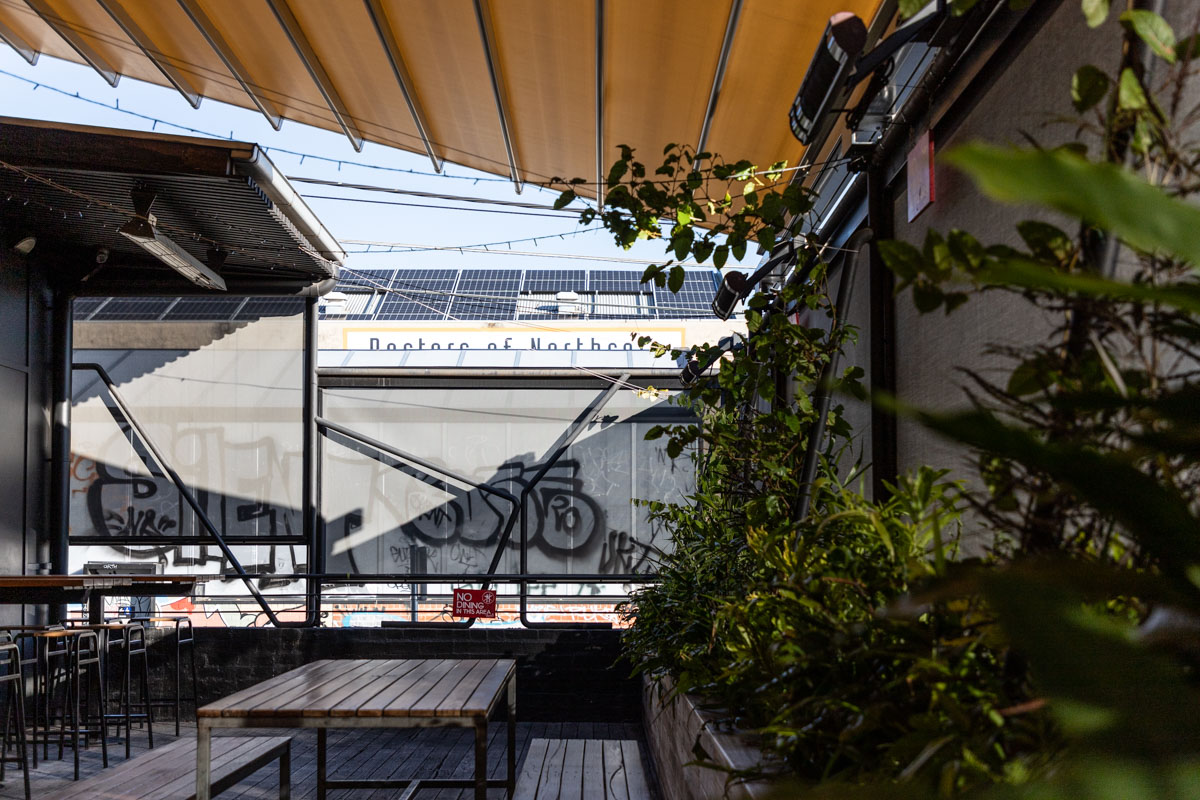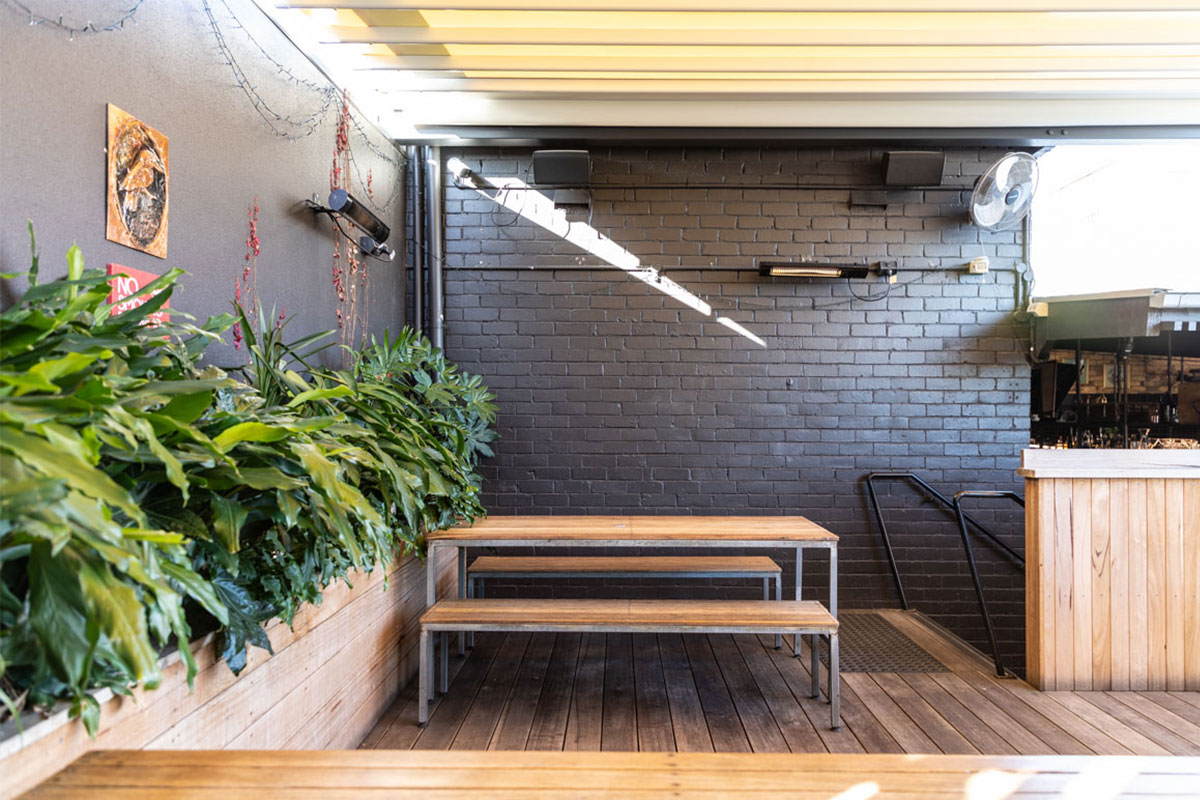 The Northcote Social
This project consisted of major works to the rear deck of the Northcote Social to better utilise the space and increase their seating capacity. The venue was still operational during the works and INC had to manage the sequence of works to provide minimal disturbance to their operations. The National Hotel
This project consisted of an update to The National Hotel's indoor function room. Works occurred while the pub was still operational with extra care and planning required as to not impact their normal operations. Scope included all new internal finishes and wall coverings, new lighting and electricals, fireplace and new furniture.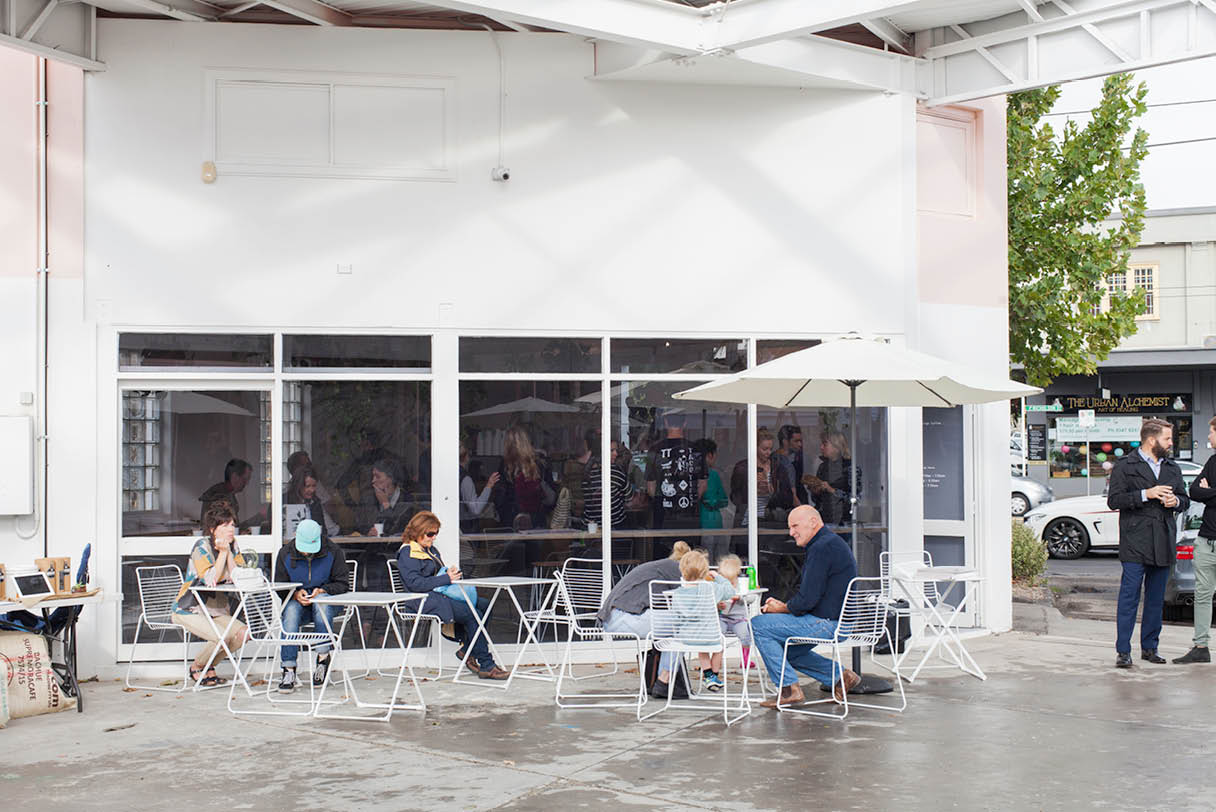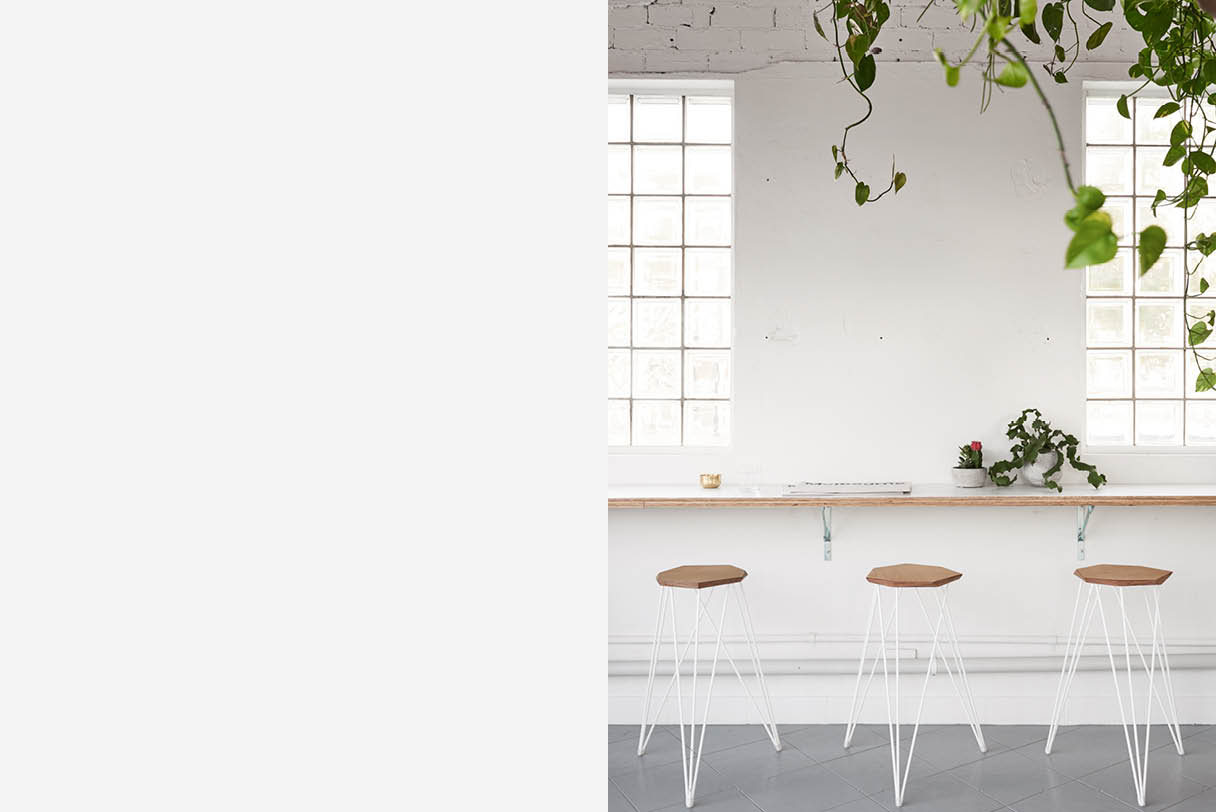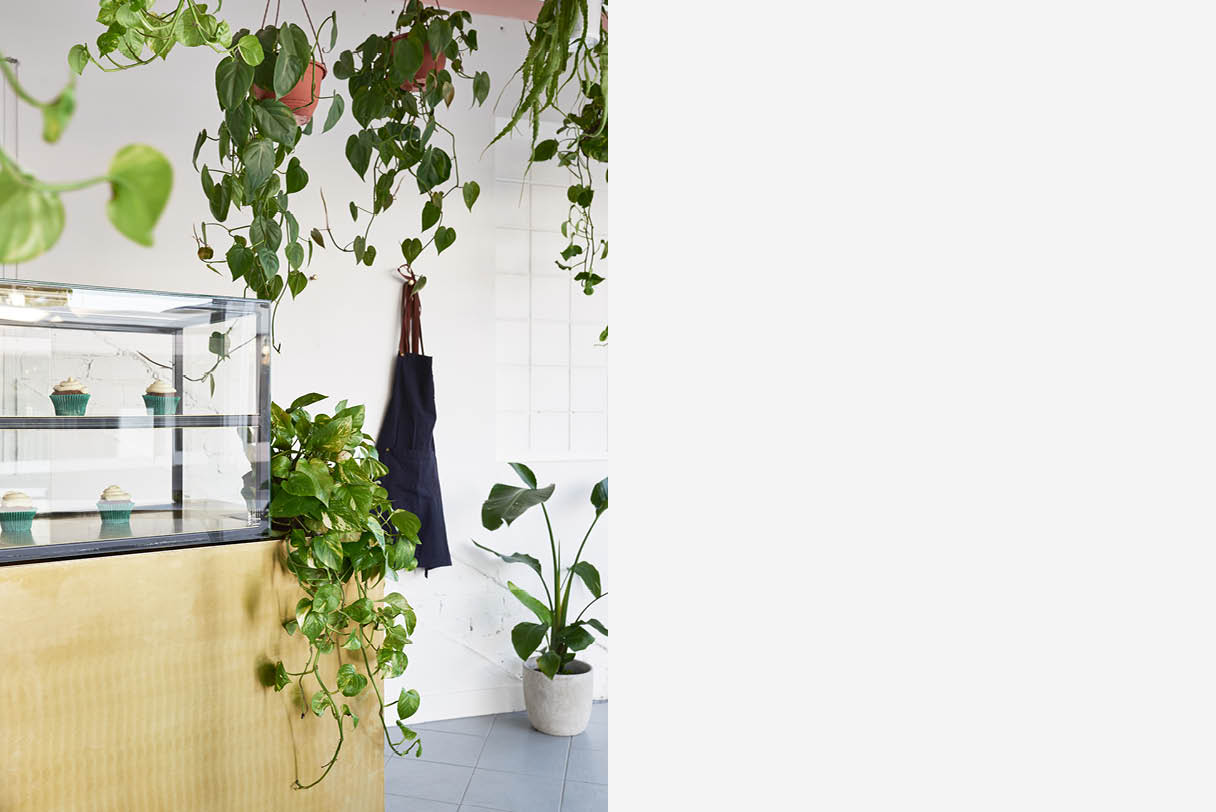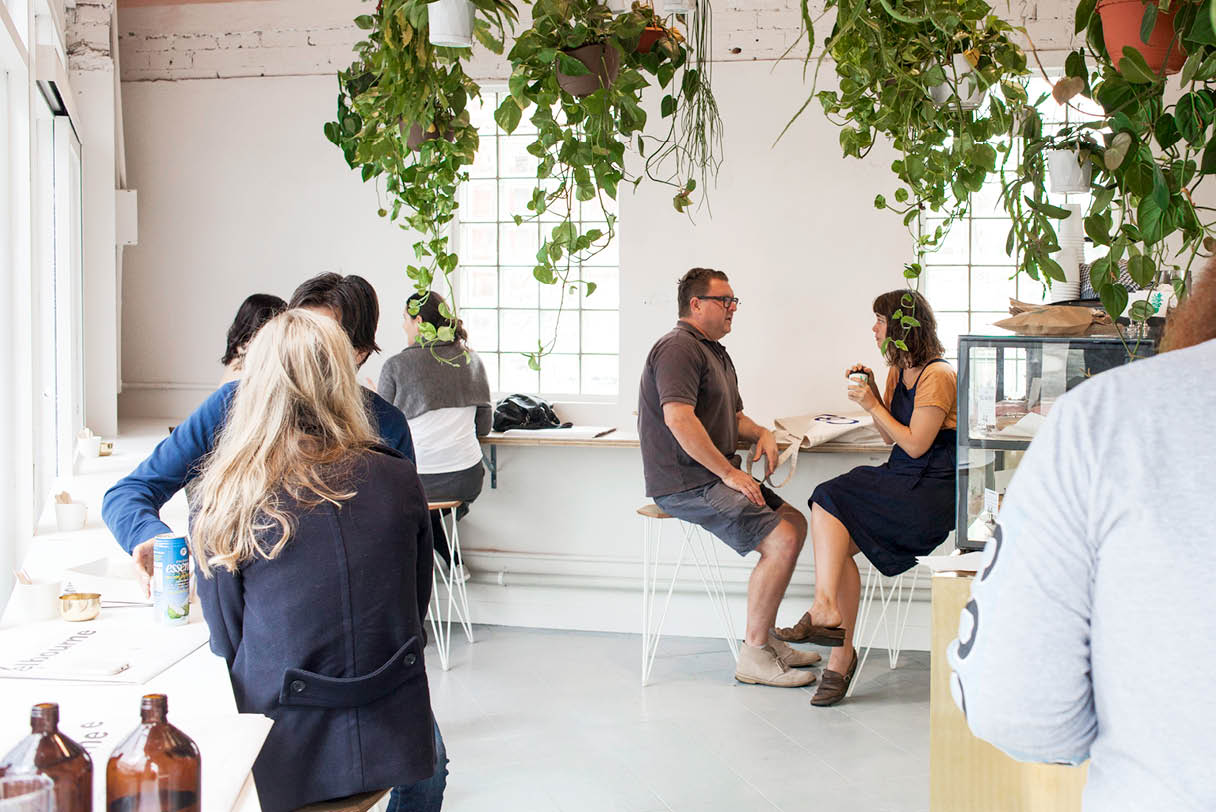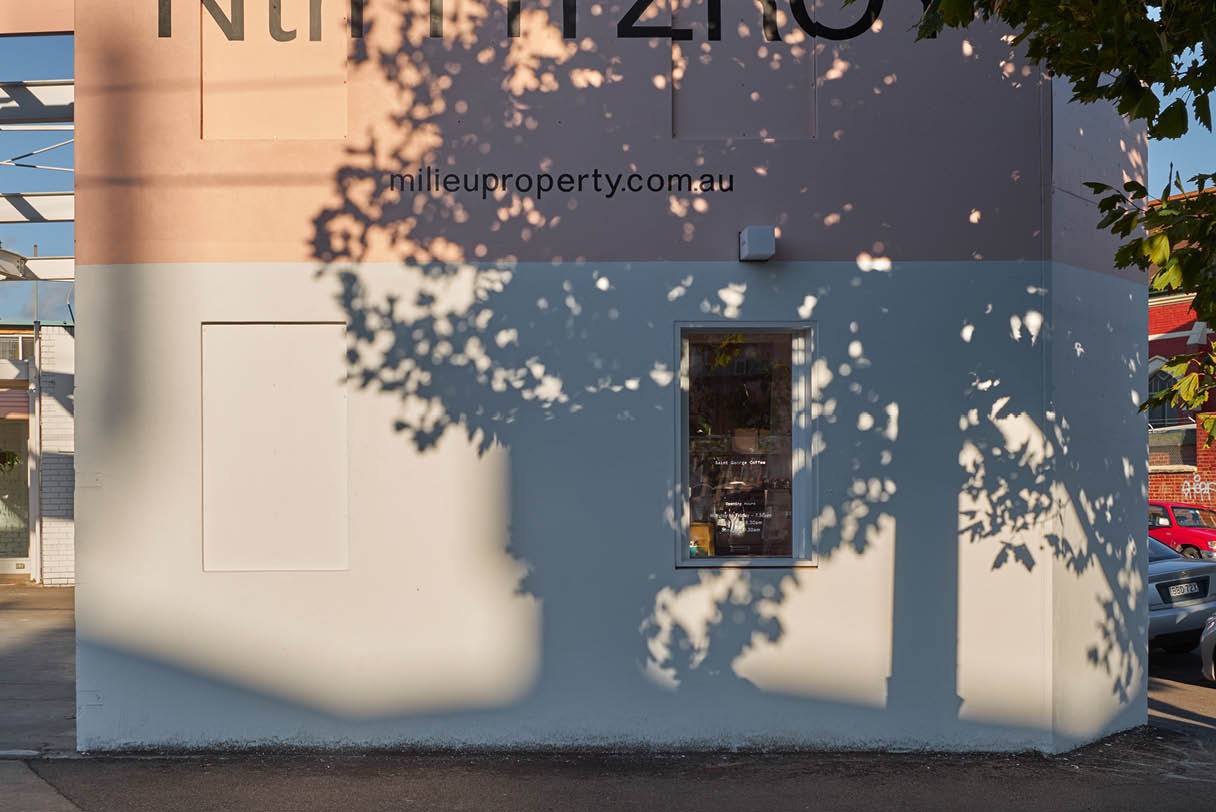 Saint George
Designed by Fieldwork Architecture, the project involved the fit-out of an existing building for a pop-up café as part of a display suite for Milieu Property. The primary aspect of the project was a 3-metre long fully serviced brass coffee counter with sink, under bench fridges and display cabinet.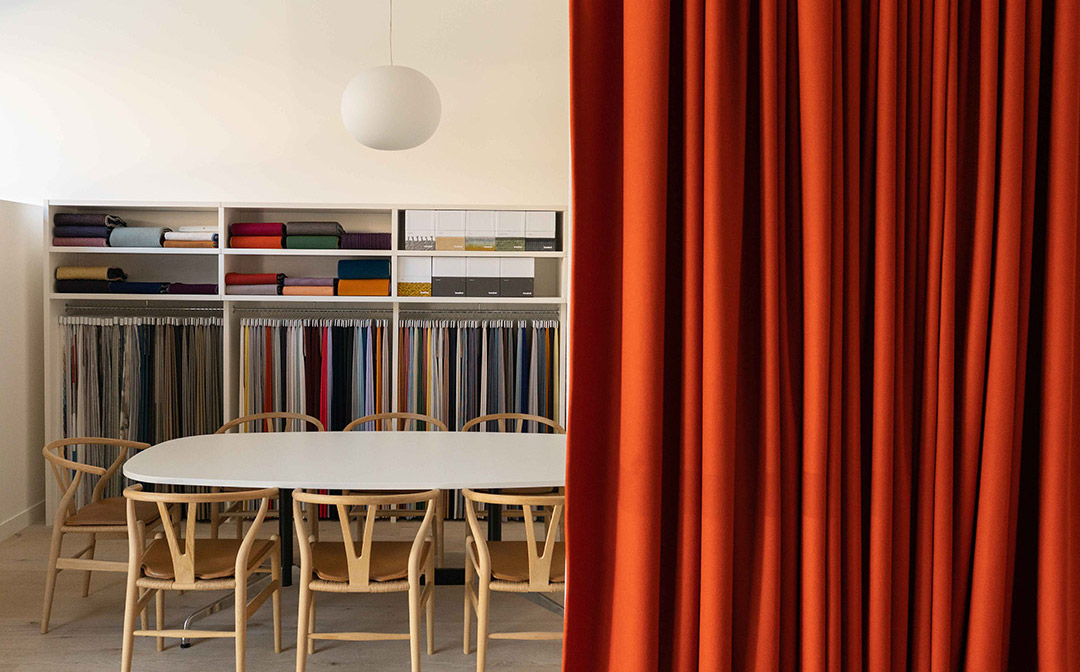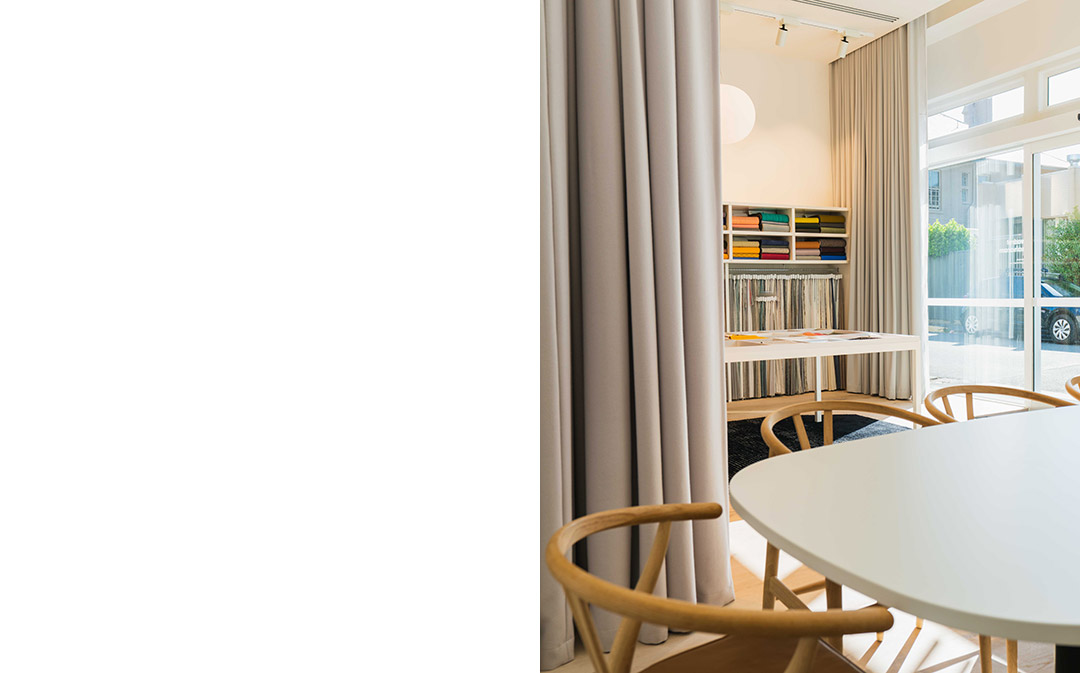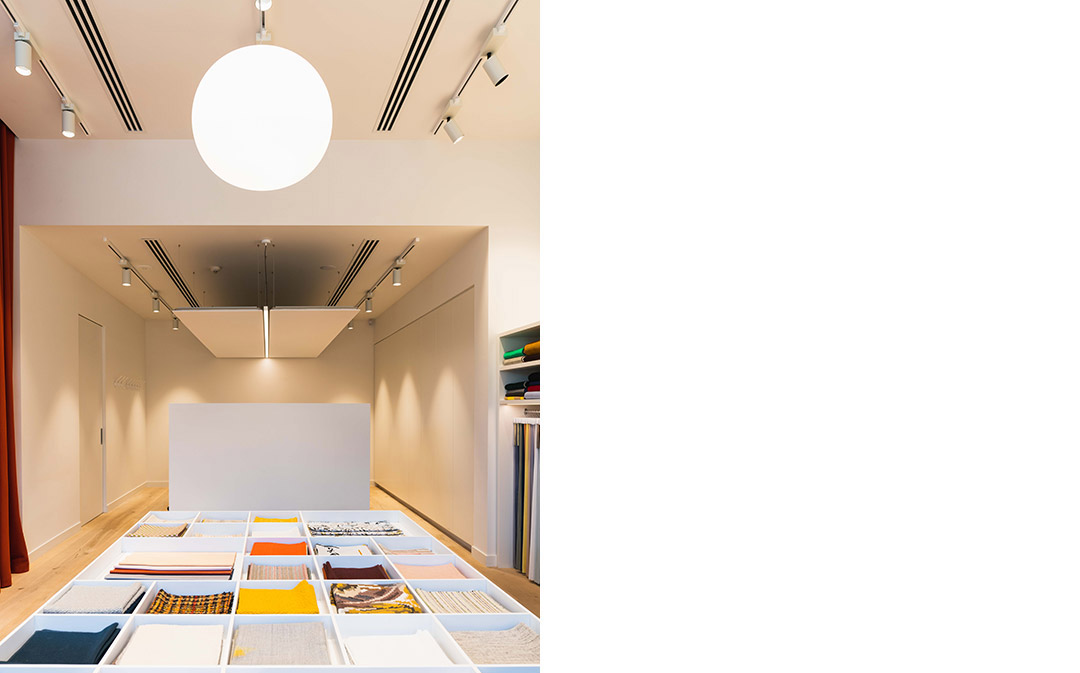 Dight Street, Collingwood
INC completed the fit out of their Melbourne showroom which occupies the ground floor of a newly completed Milieu Property project. The scope involved reworking the internal layout and services to suite their needs and then providing a fit out to the level of detail their brand projects.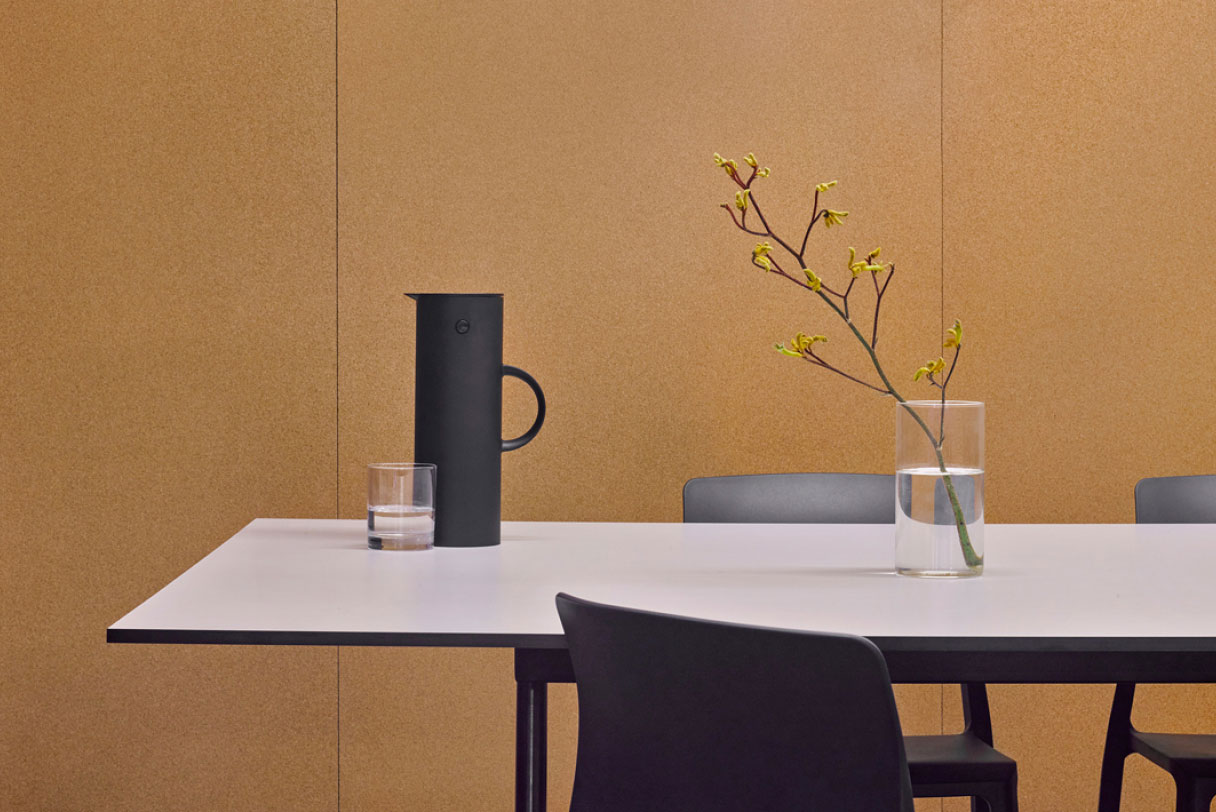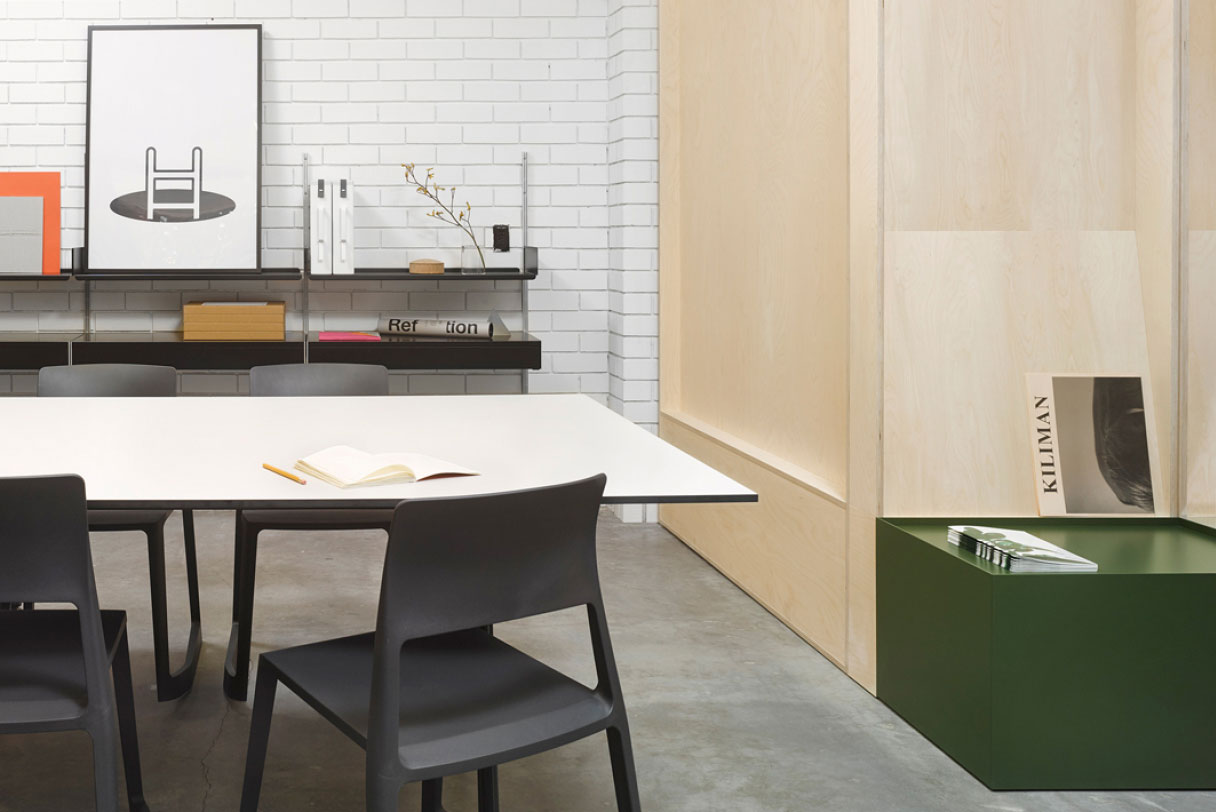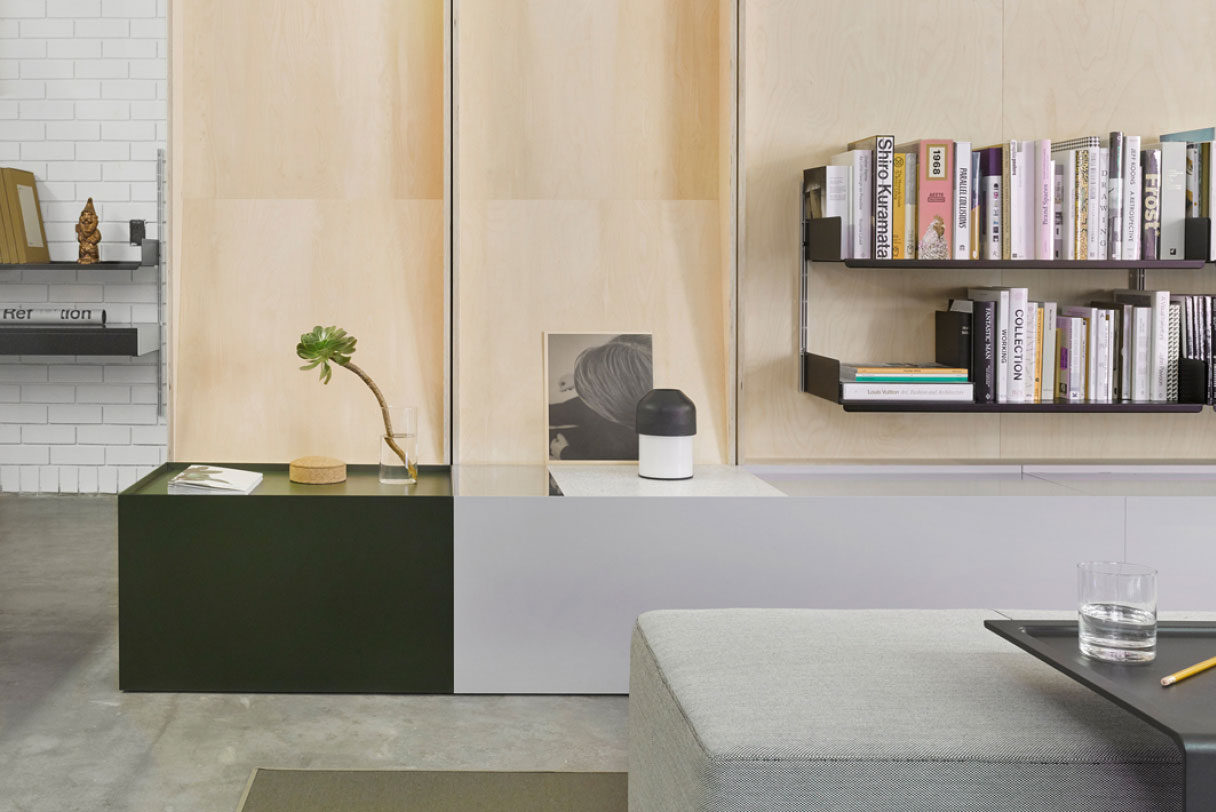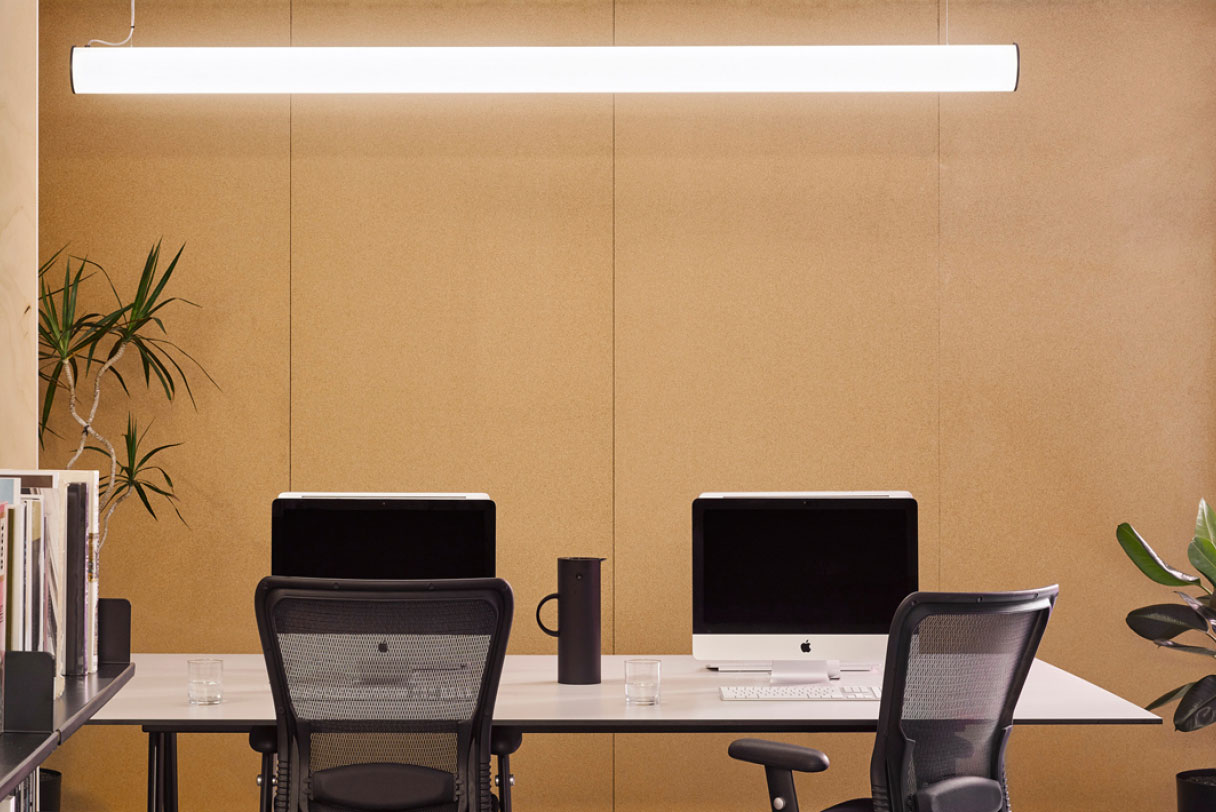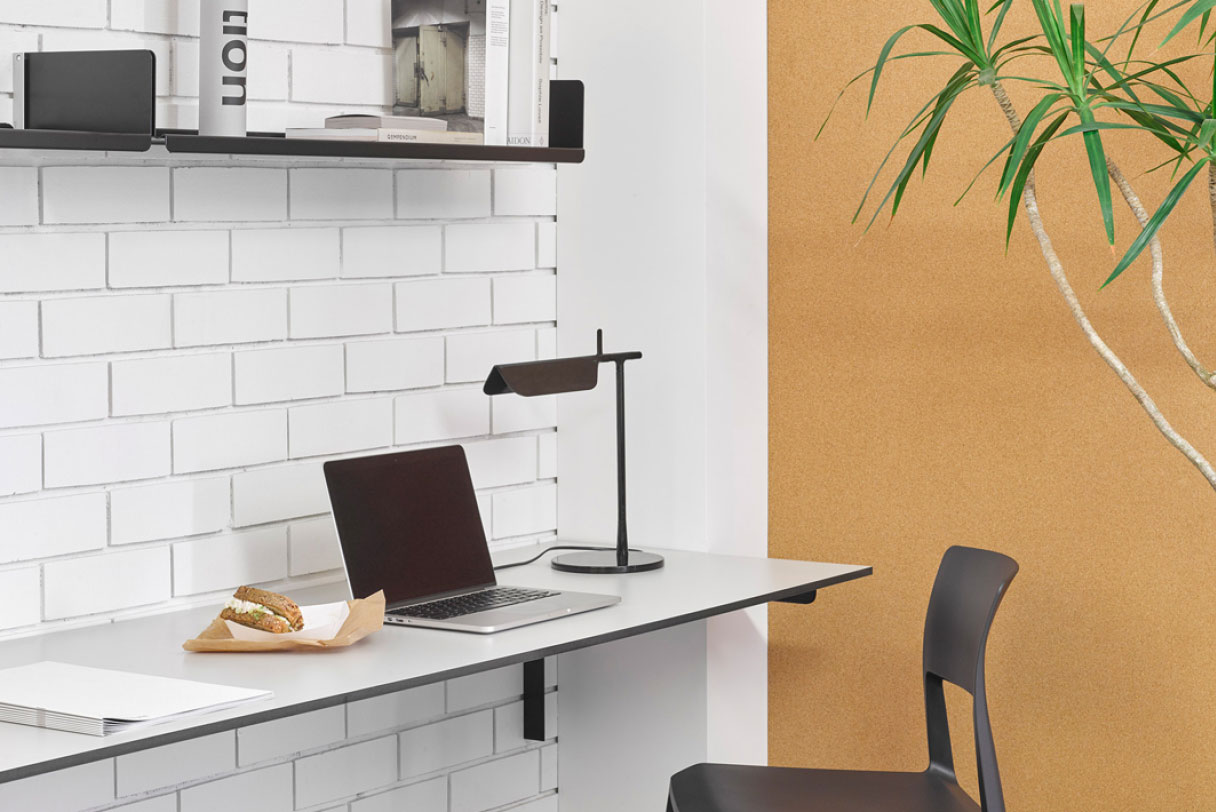 Studio Hi Ho Office
Design by DesignOffice, the office fit-out in Hawksburne Village was completed in mid 2016. It provides a working environment broken into three key areas; presentation, research and production. Cork panels bookend the space and a detailed joinery unit provide a crafted centrepiece.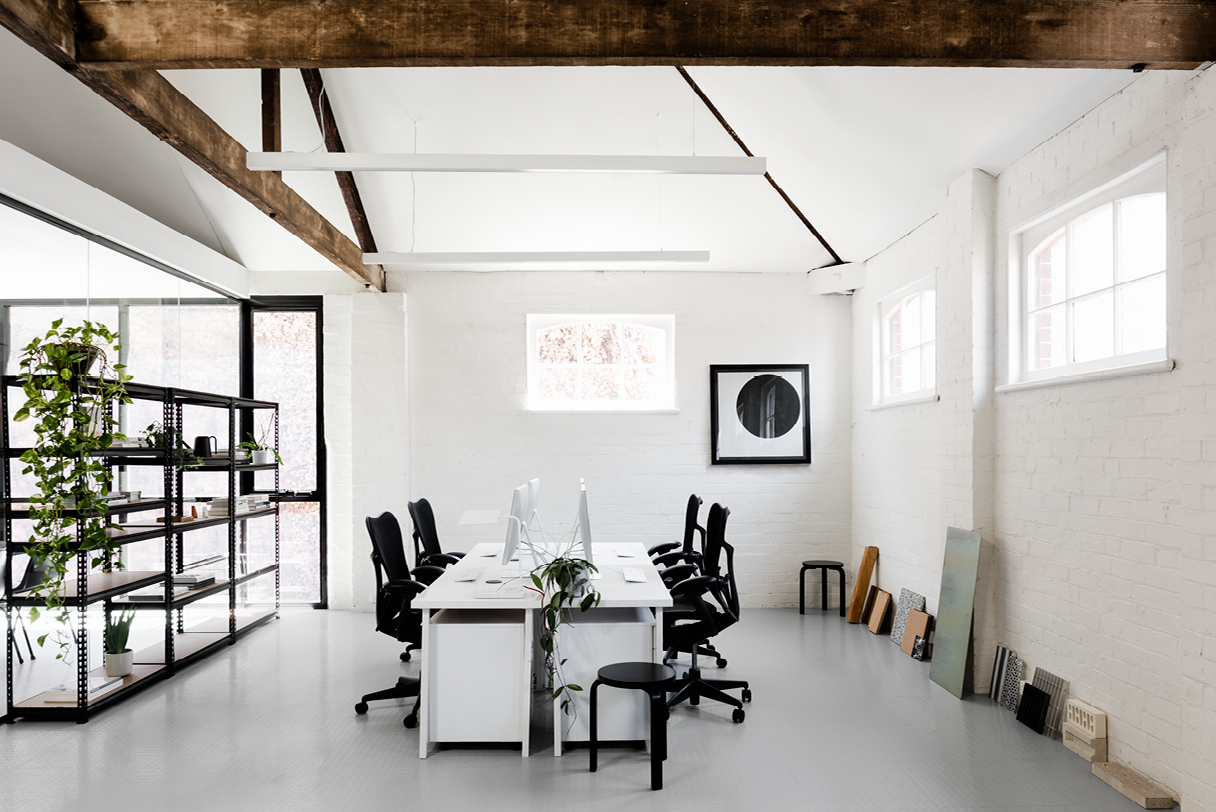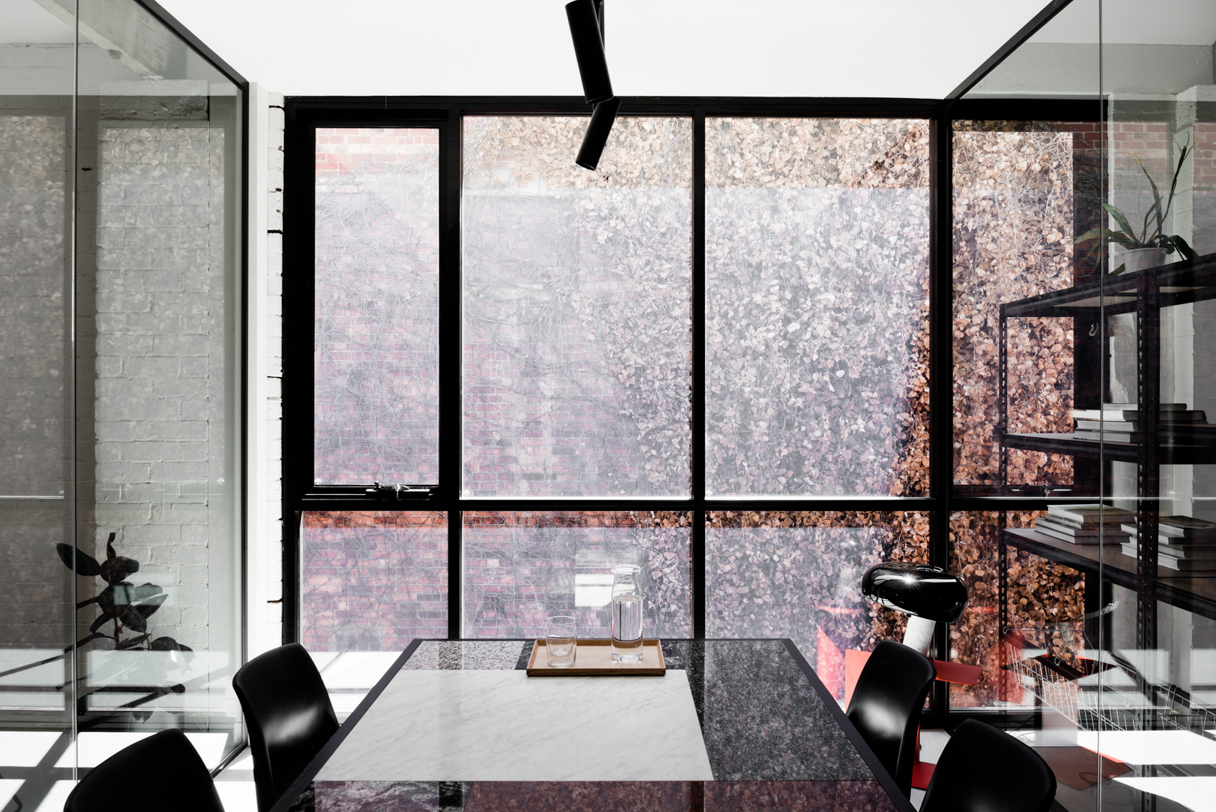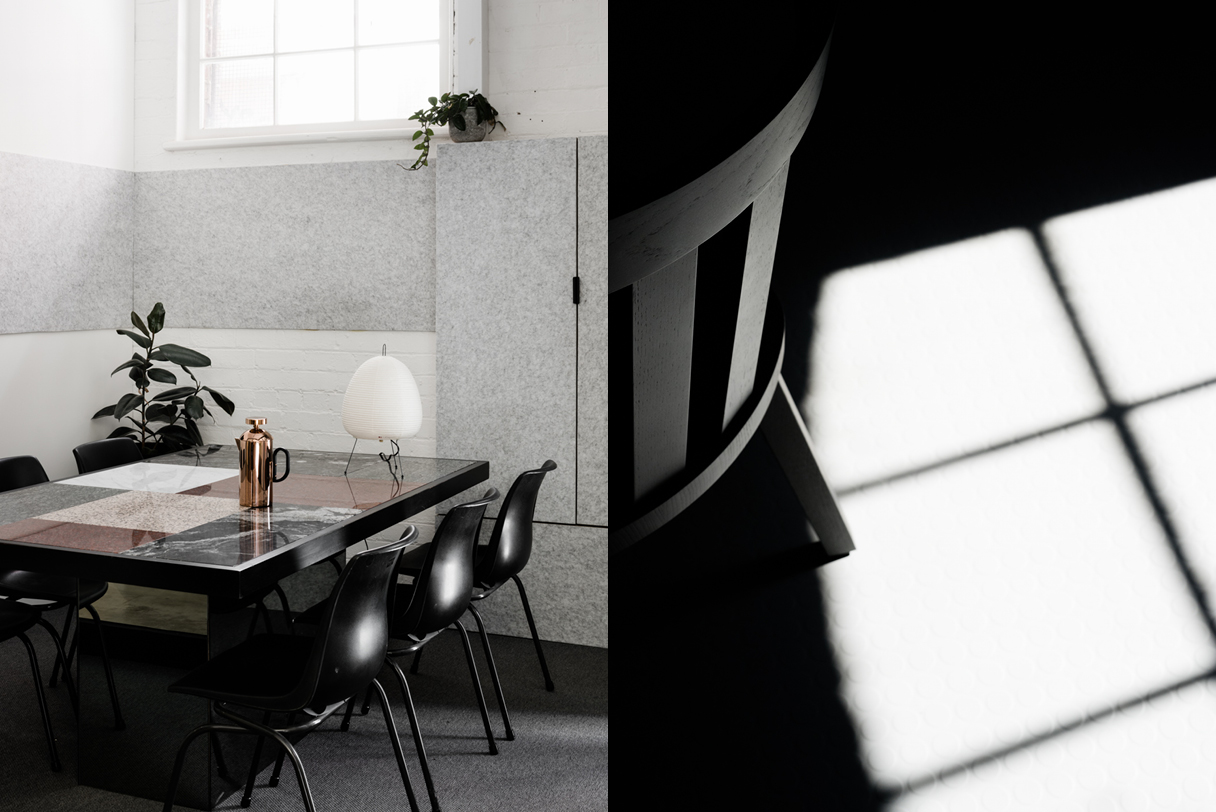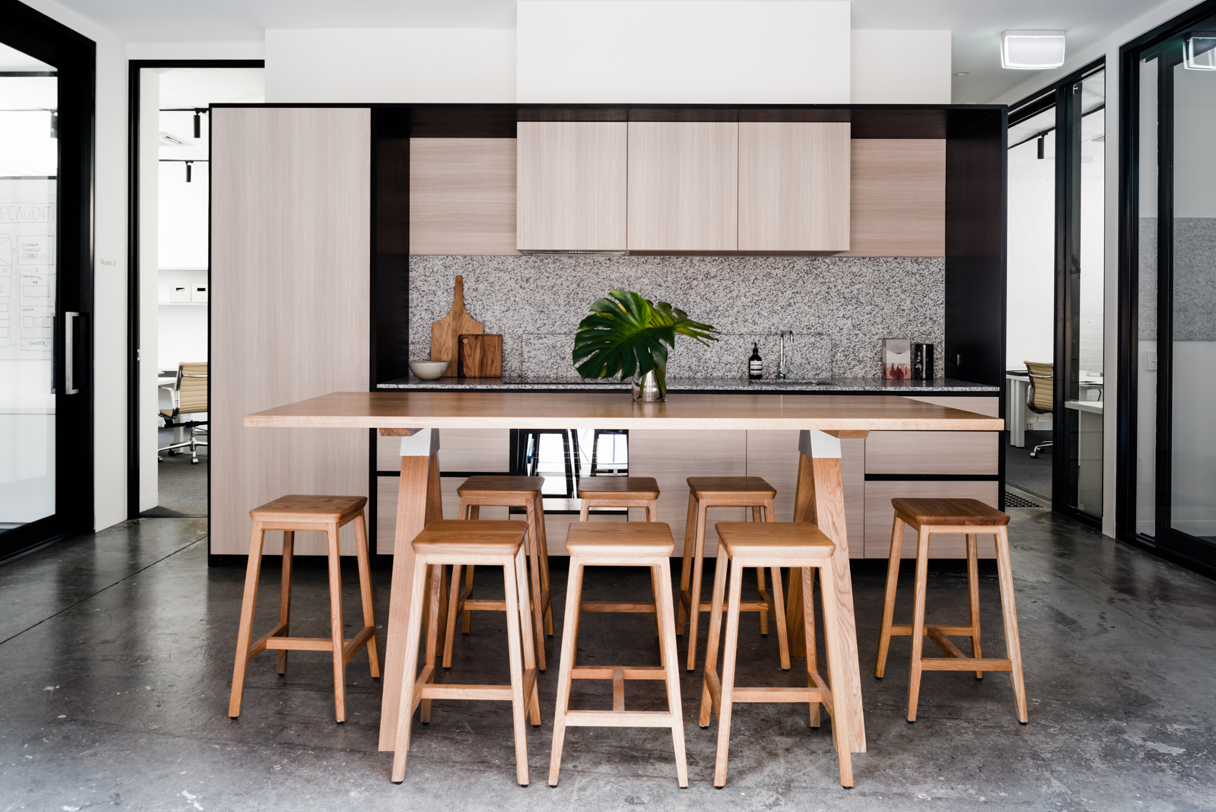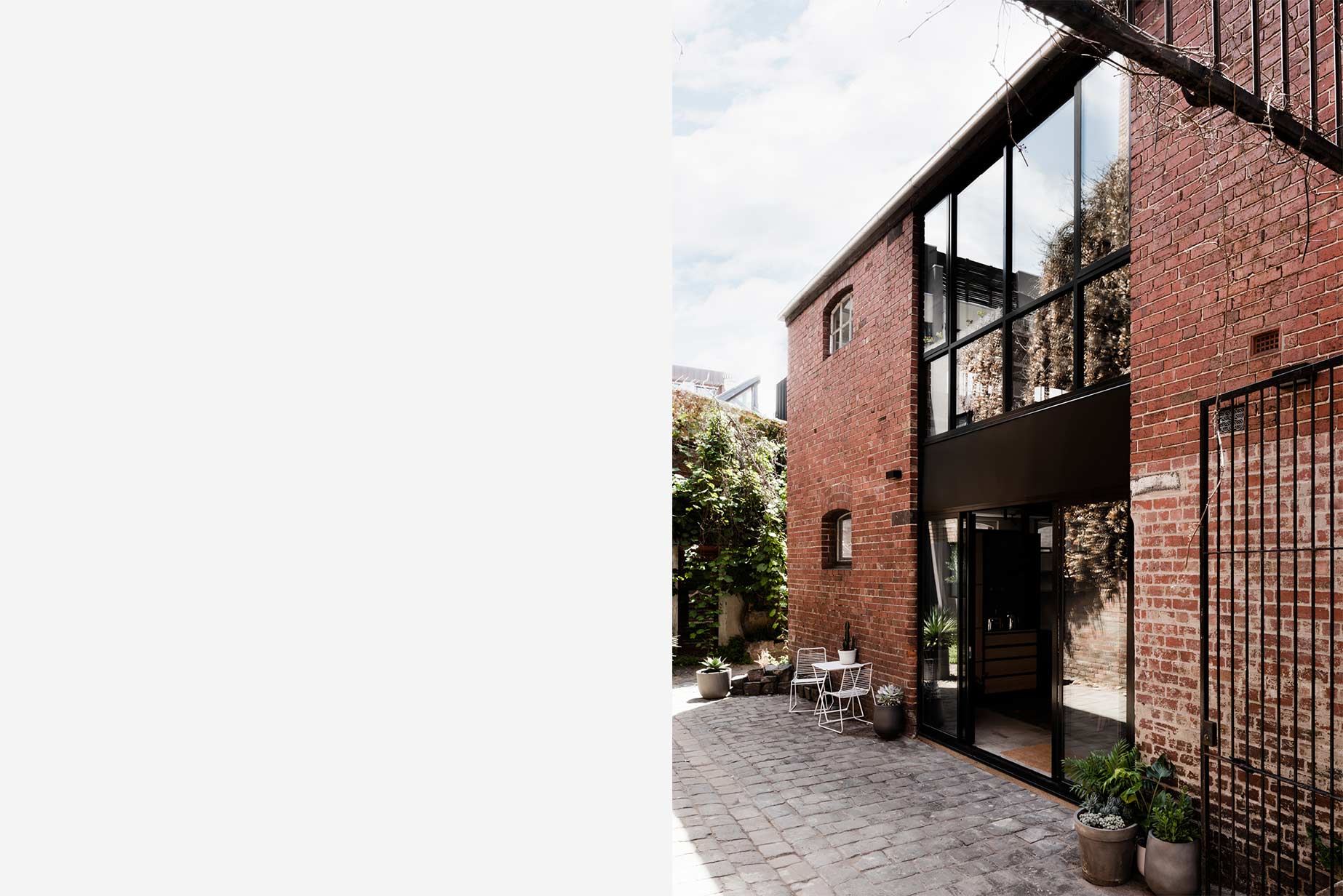 Harrison Place
Located in a former cordial factory and designed by Therefore Studio, Harrison Pl. comprises of five work spaces over two levels including a full kitchen and one kitchenette, bathroom facilities and two formal meeting rooms. Completed in November 2016, the Construction timeframe was 16 weeks and included strip out of the existing building, restoration of existing structure and complete fitout.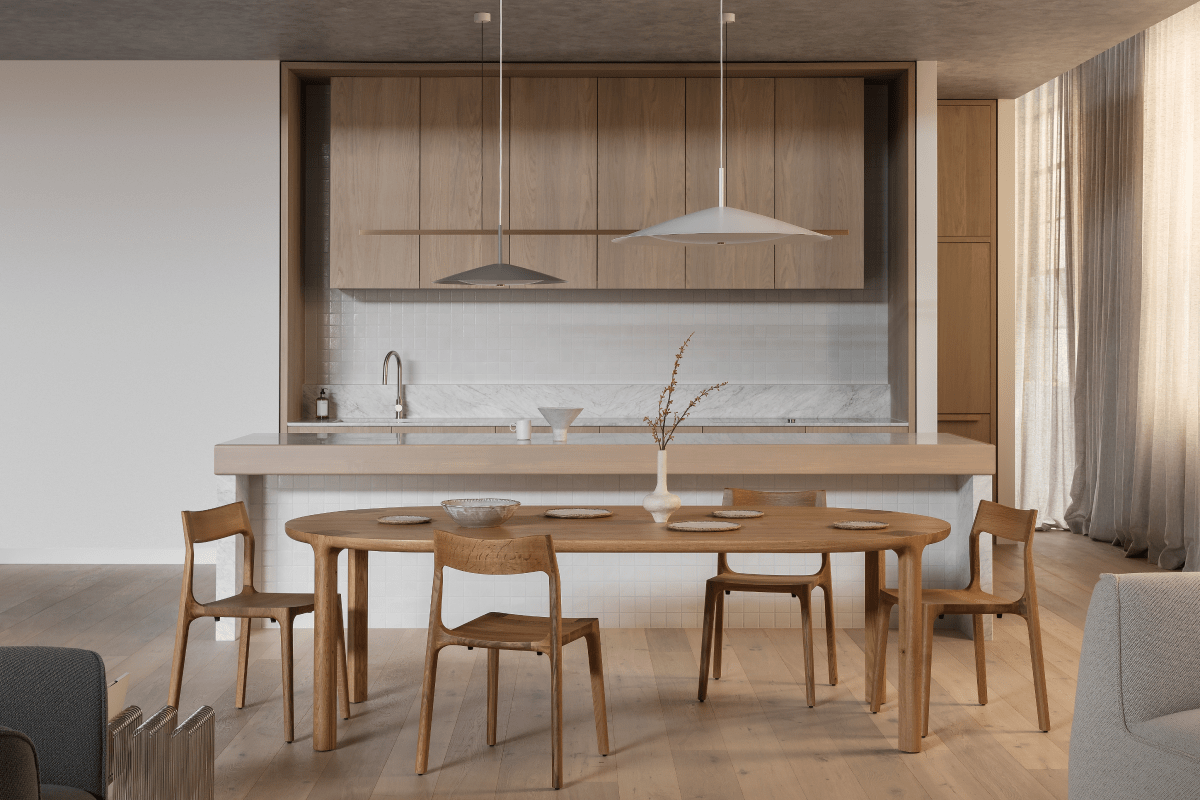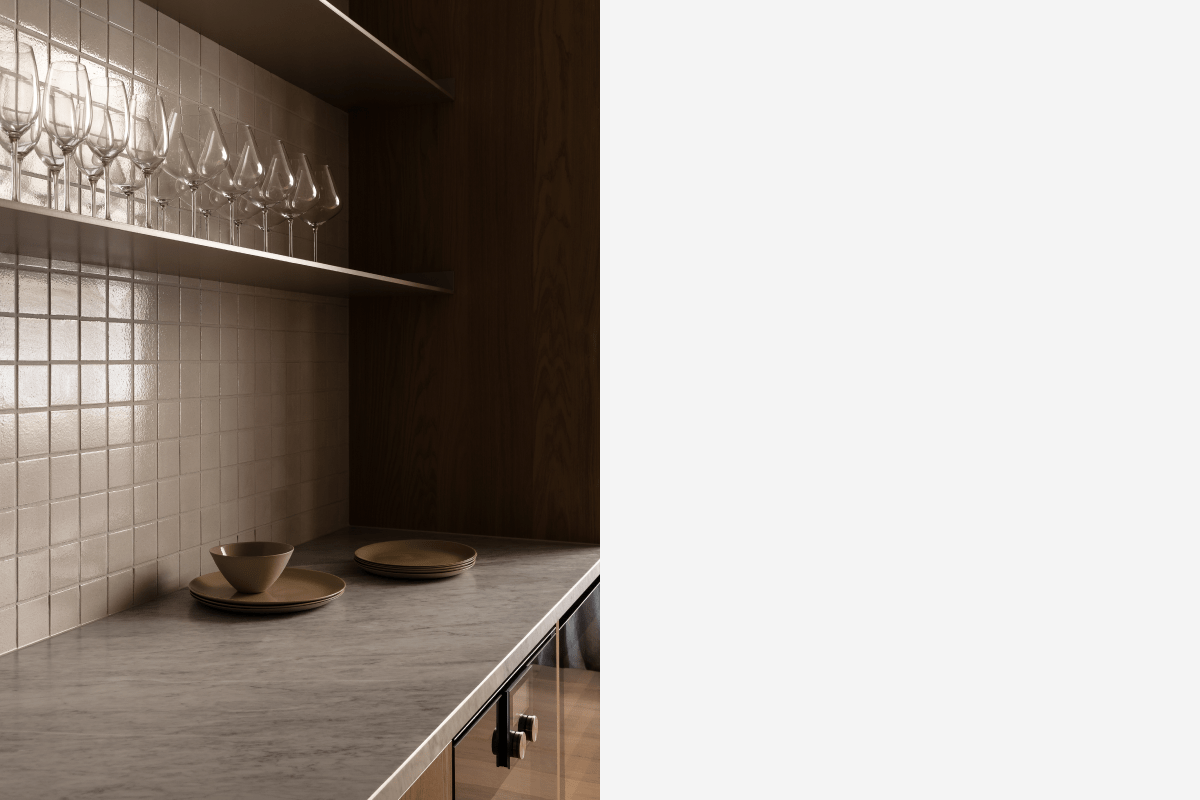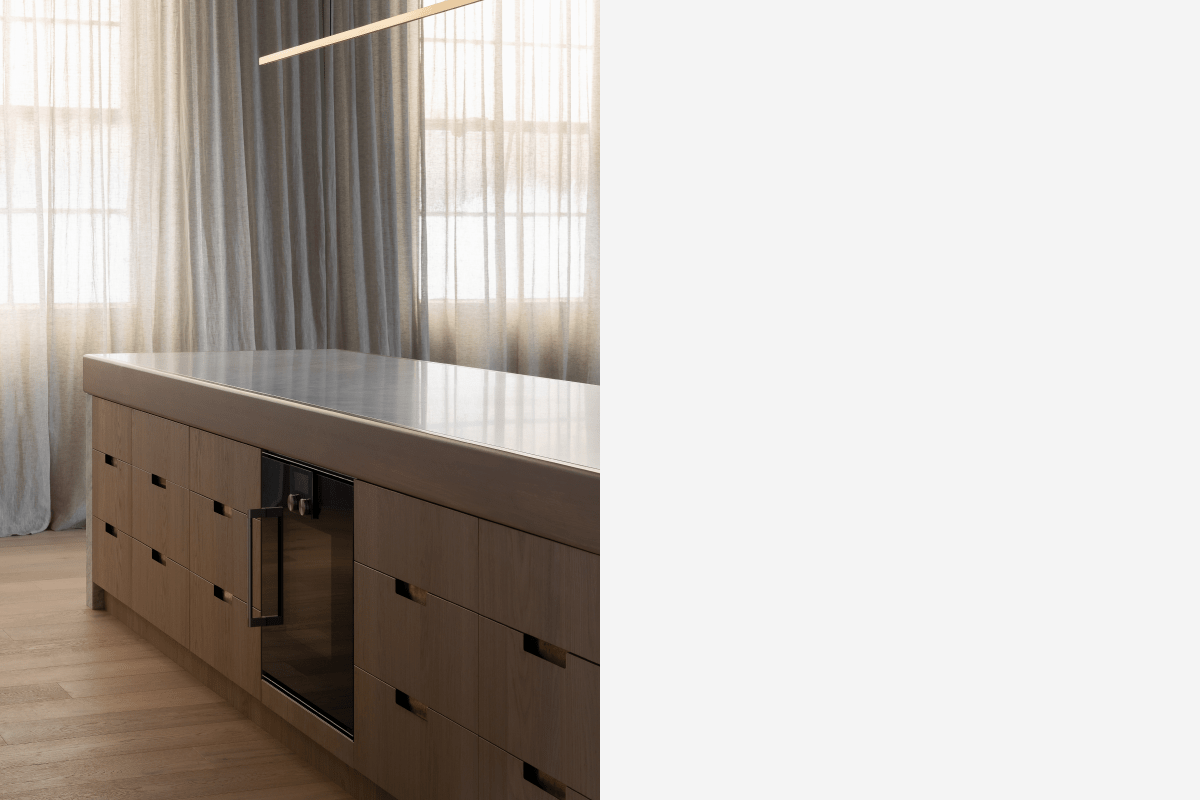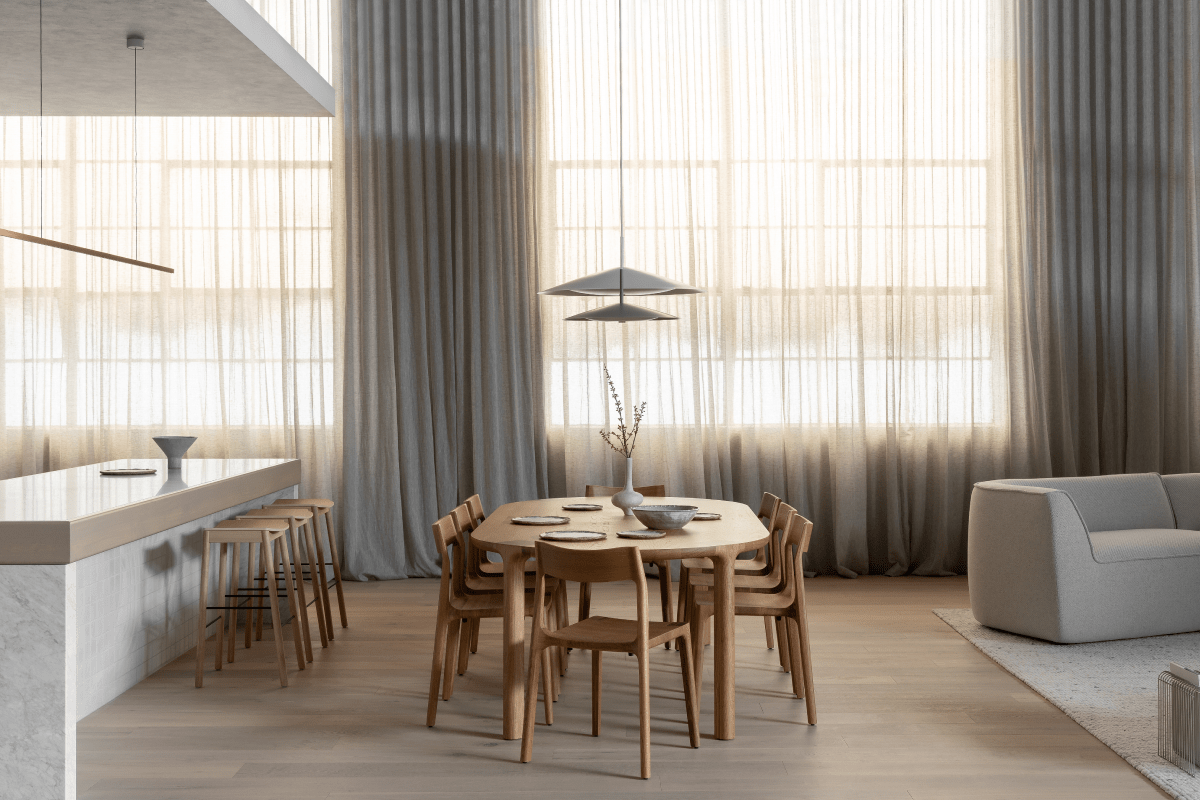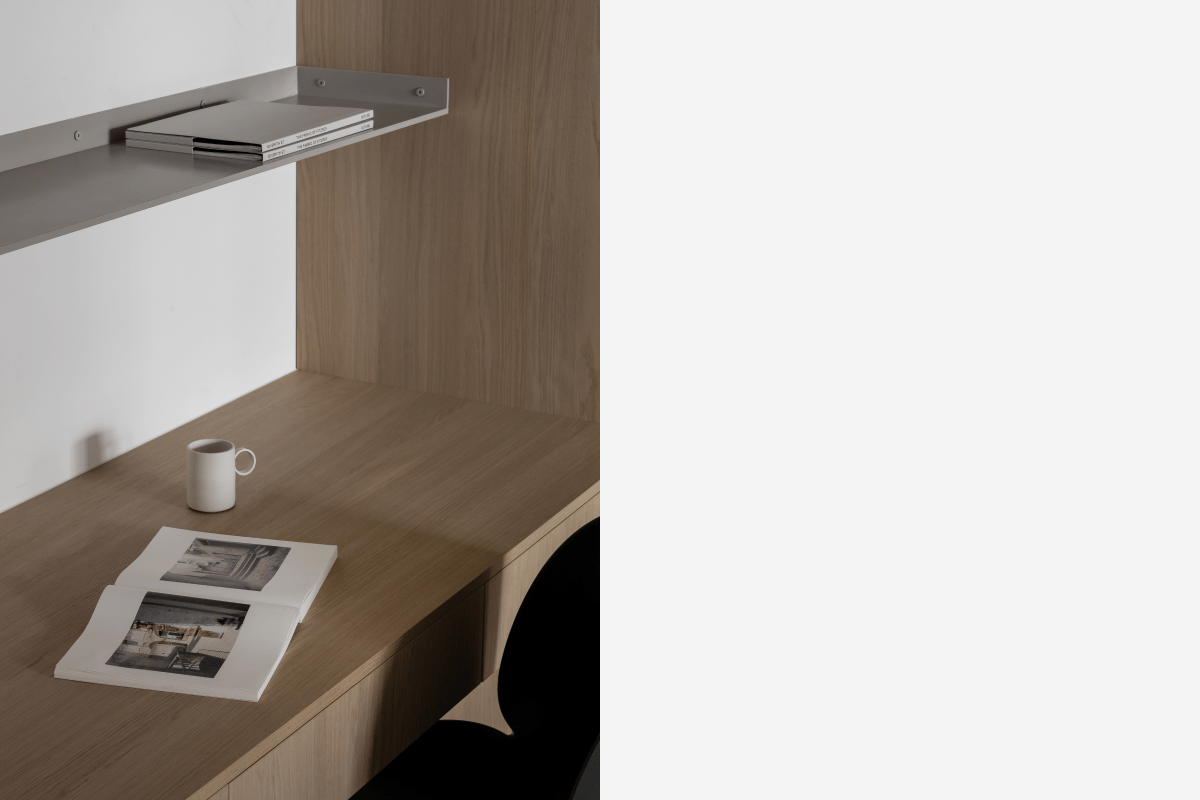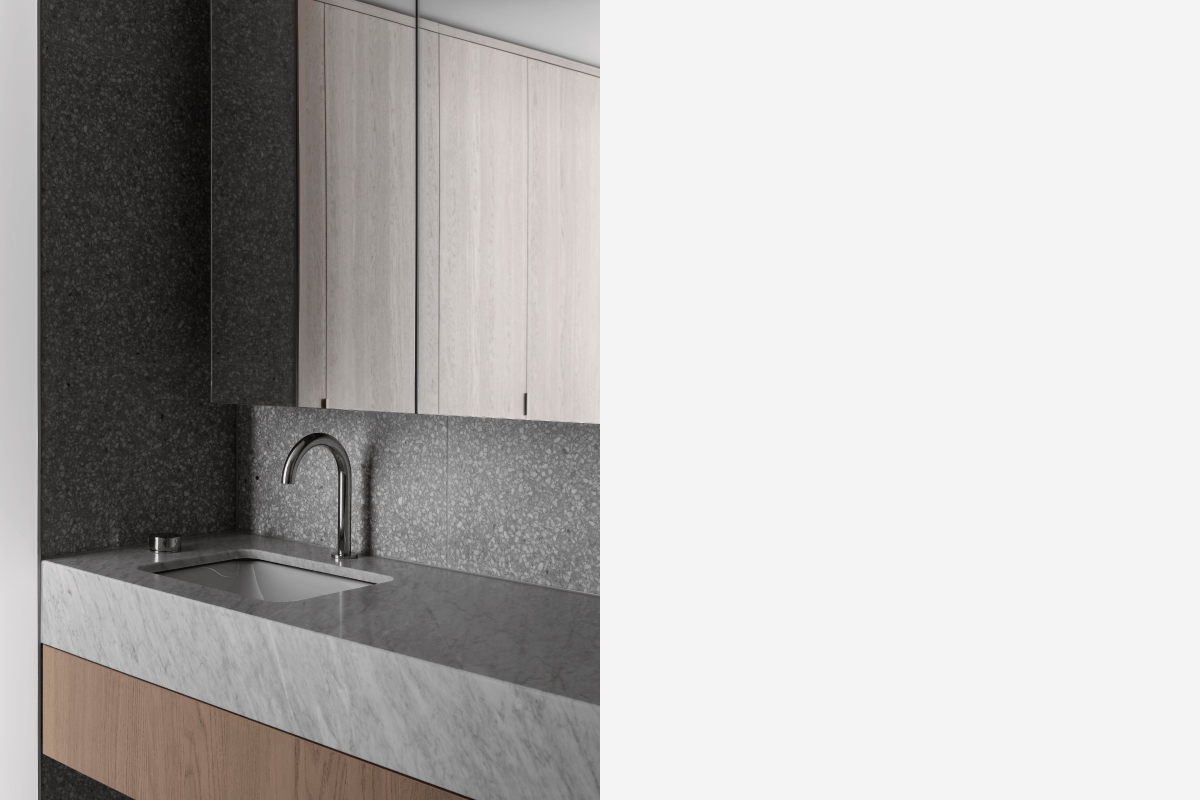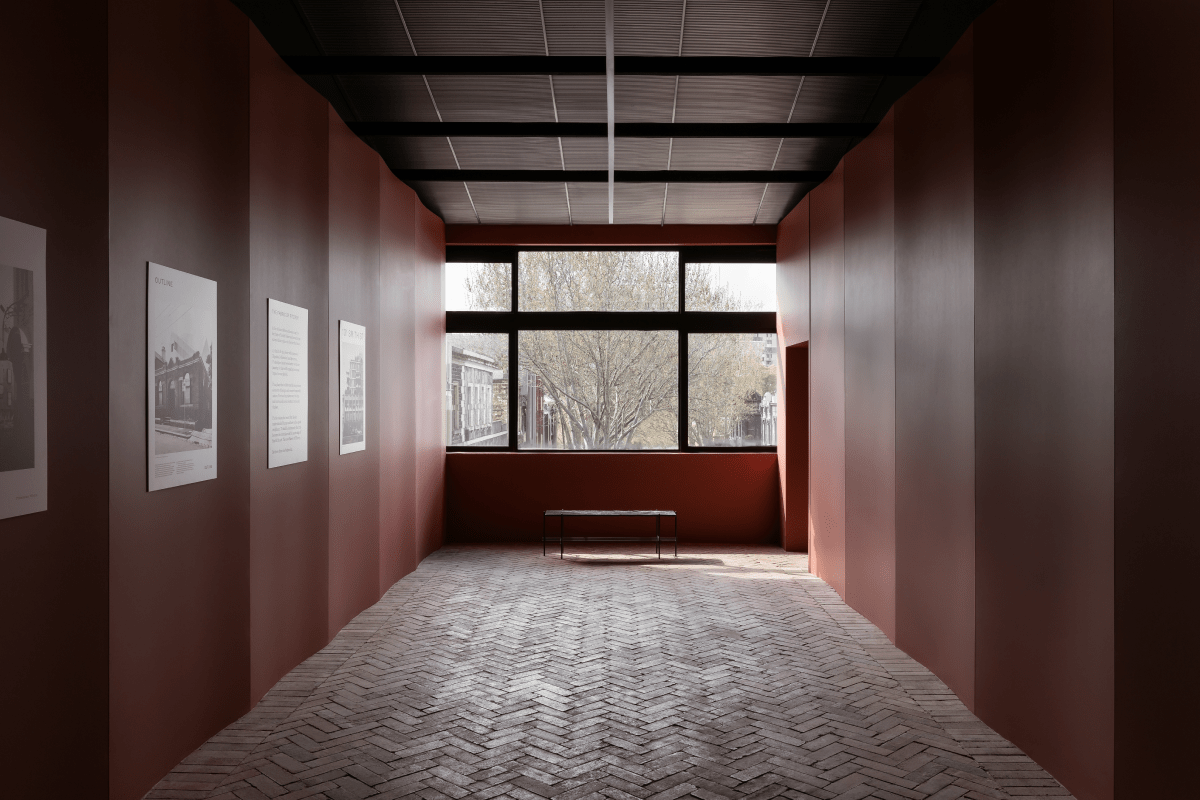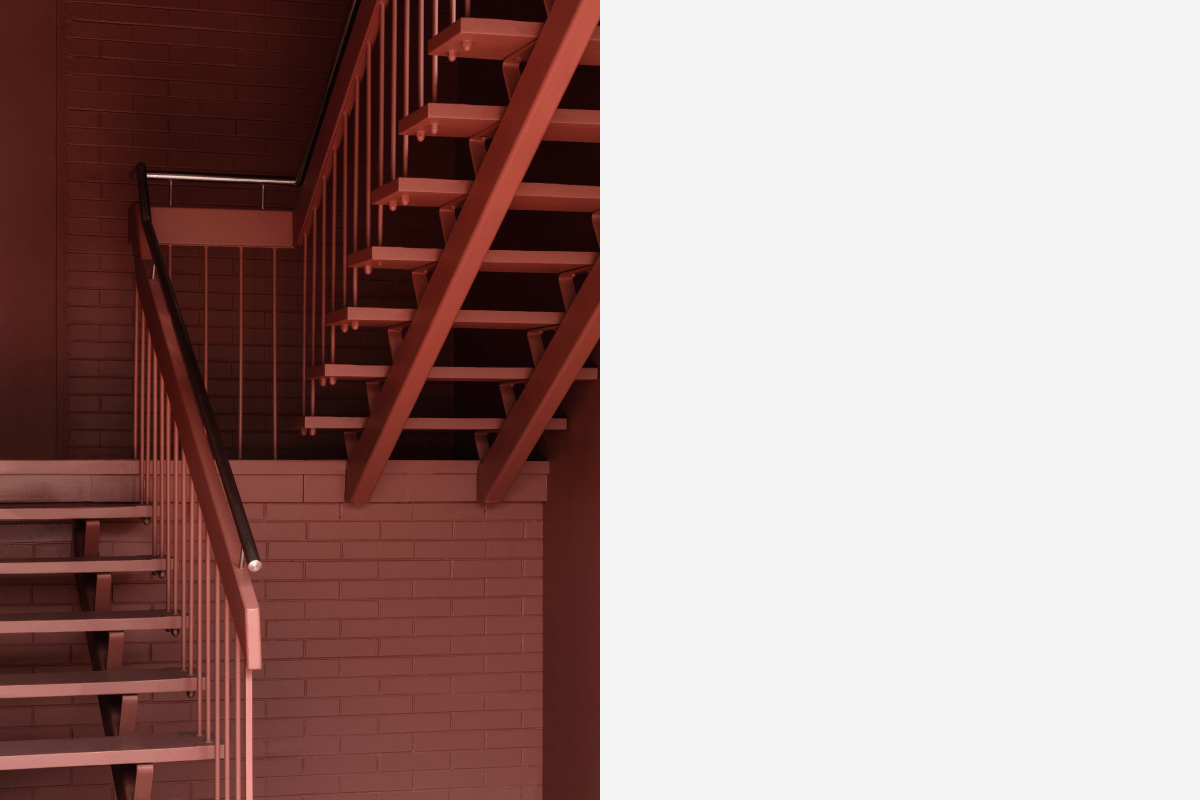 Smith Street, Fitzroy Display
The architects, Freadman White cleverly designed the display suite to work within the existing building's footprint. The large display suite featured a complete kitchen and walk in pantry, bedroom, bathroom and large open living and meeting space. The display opened in May 2022.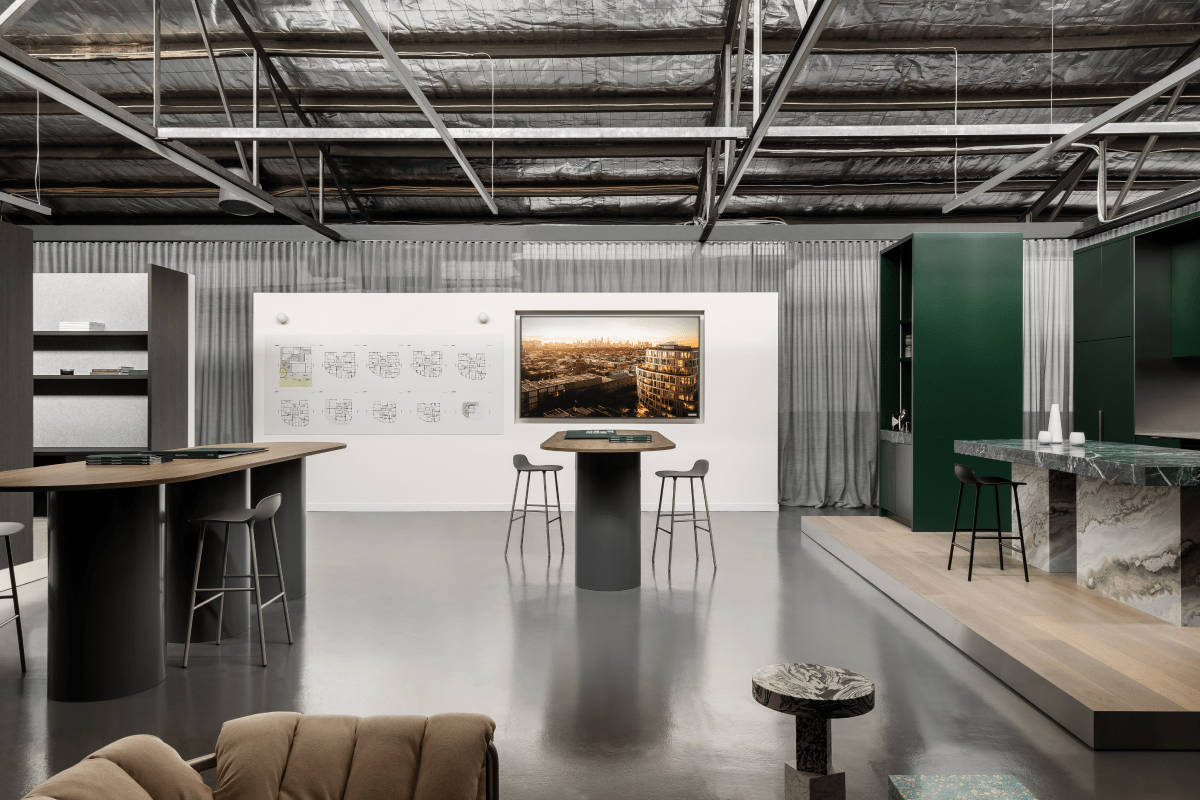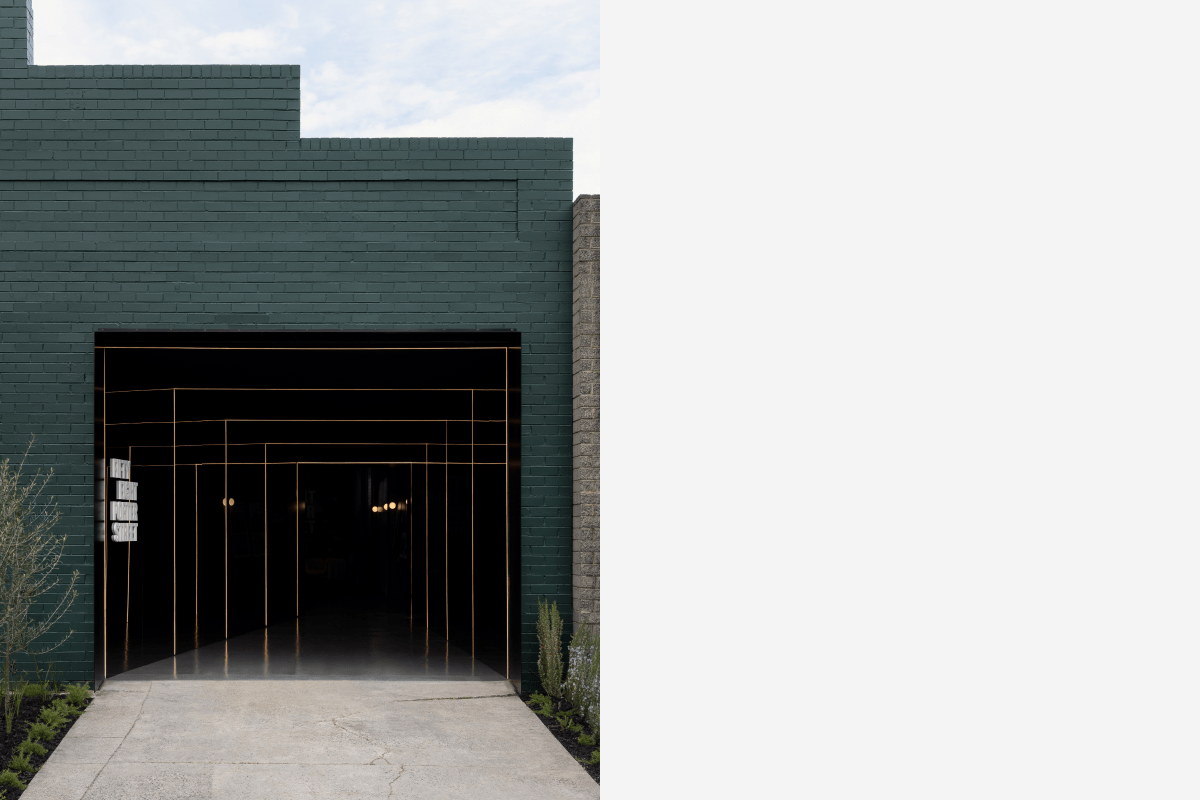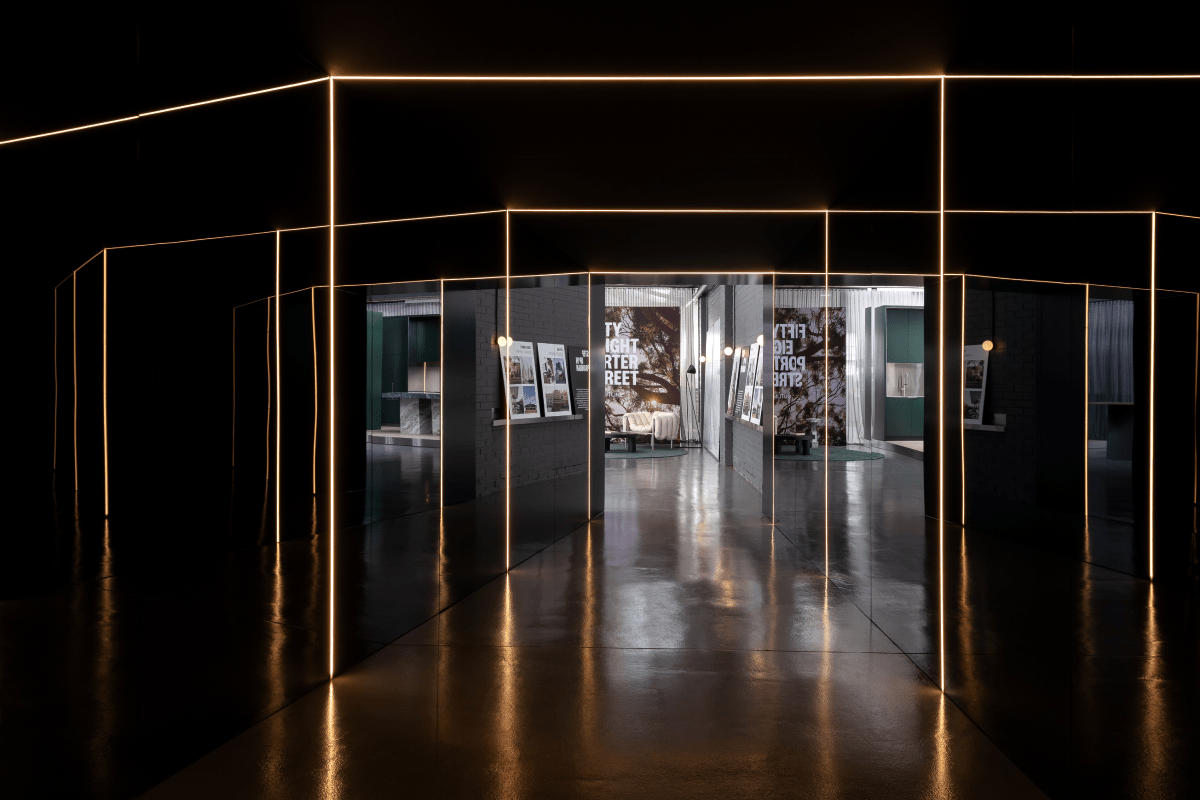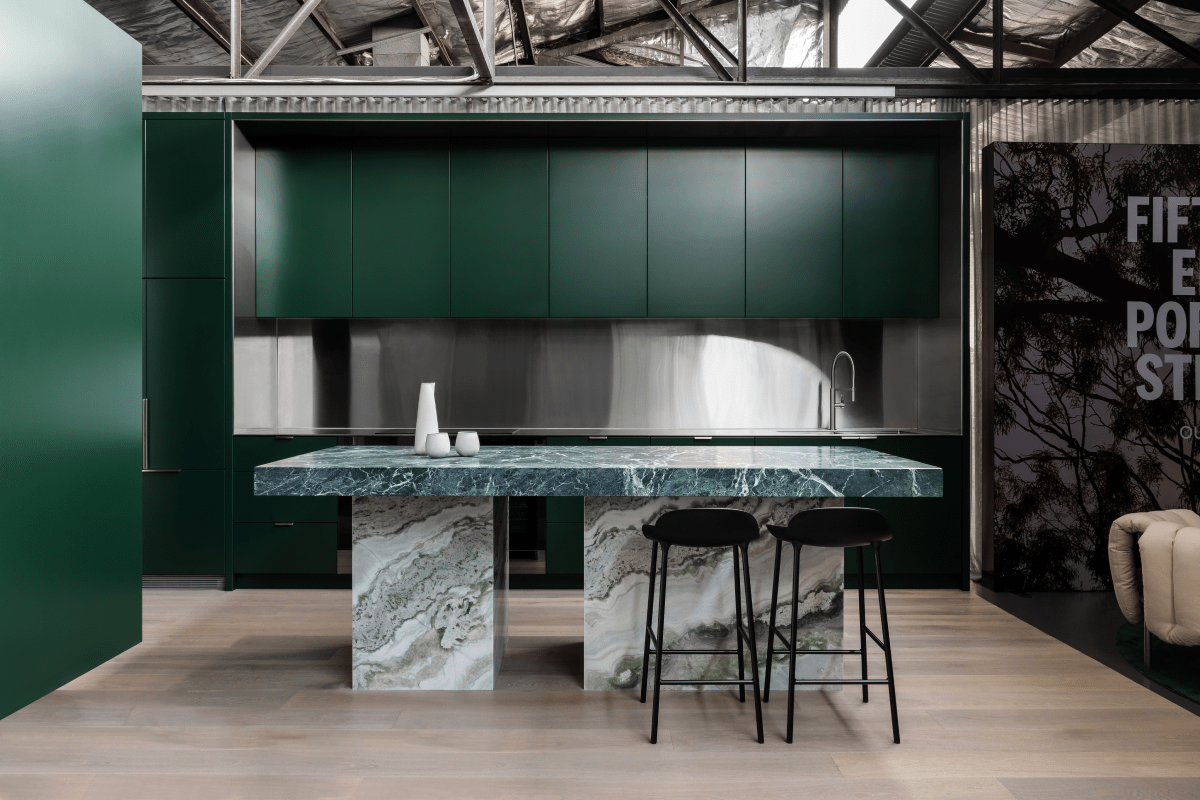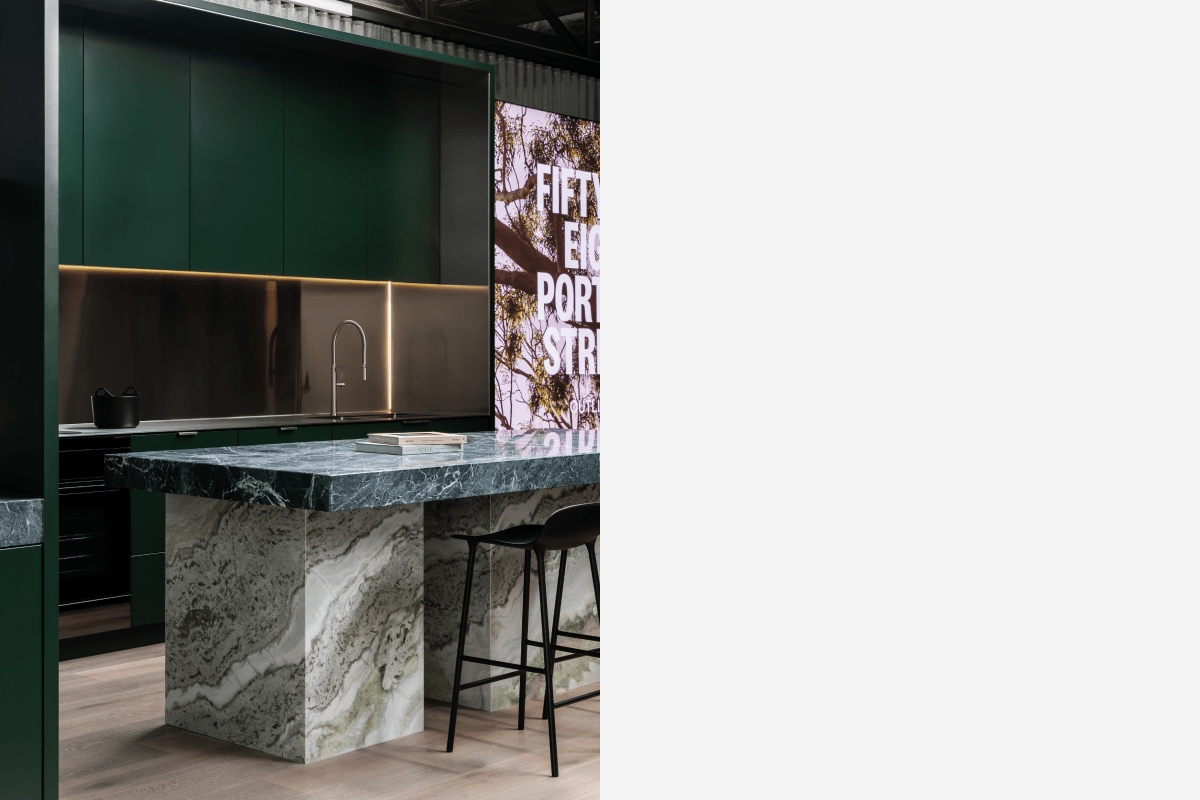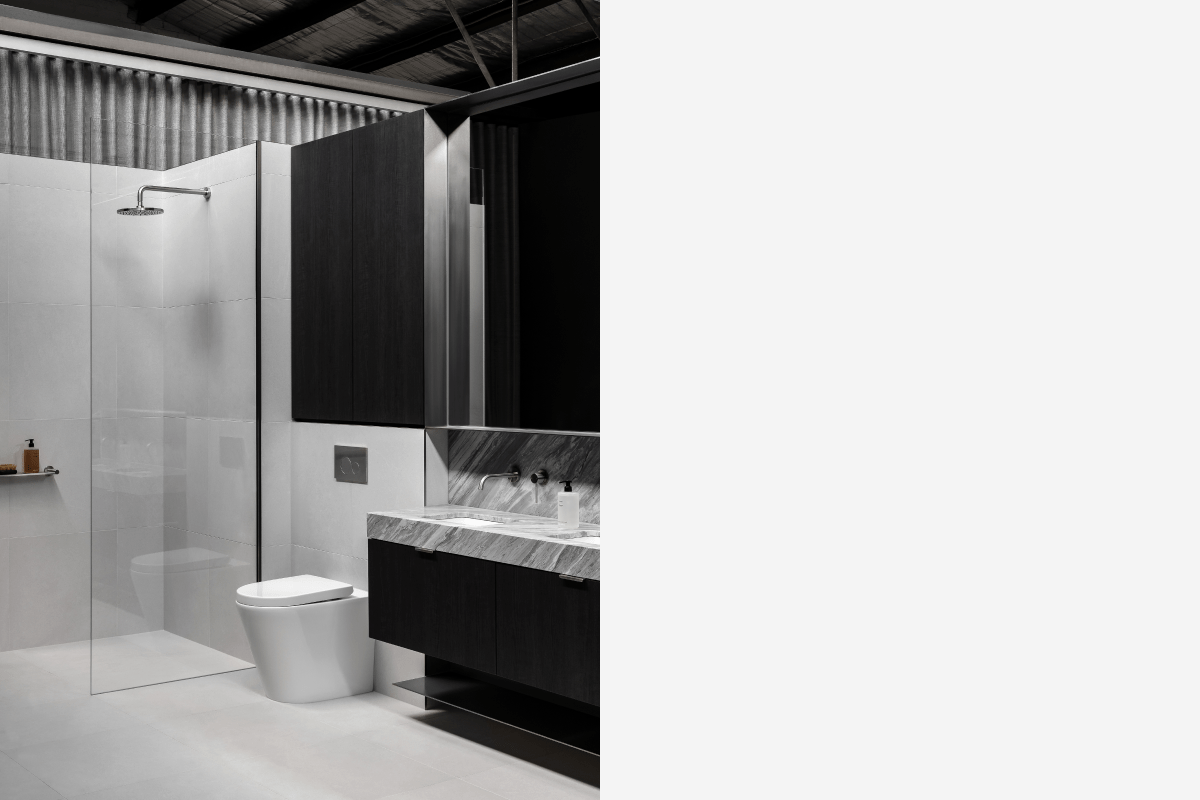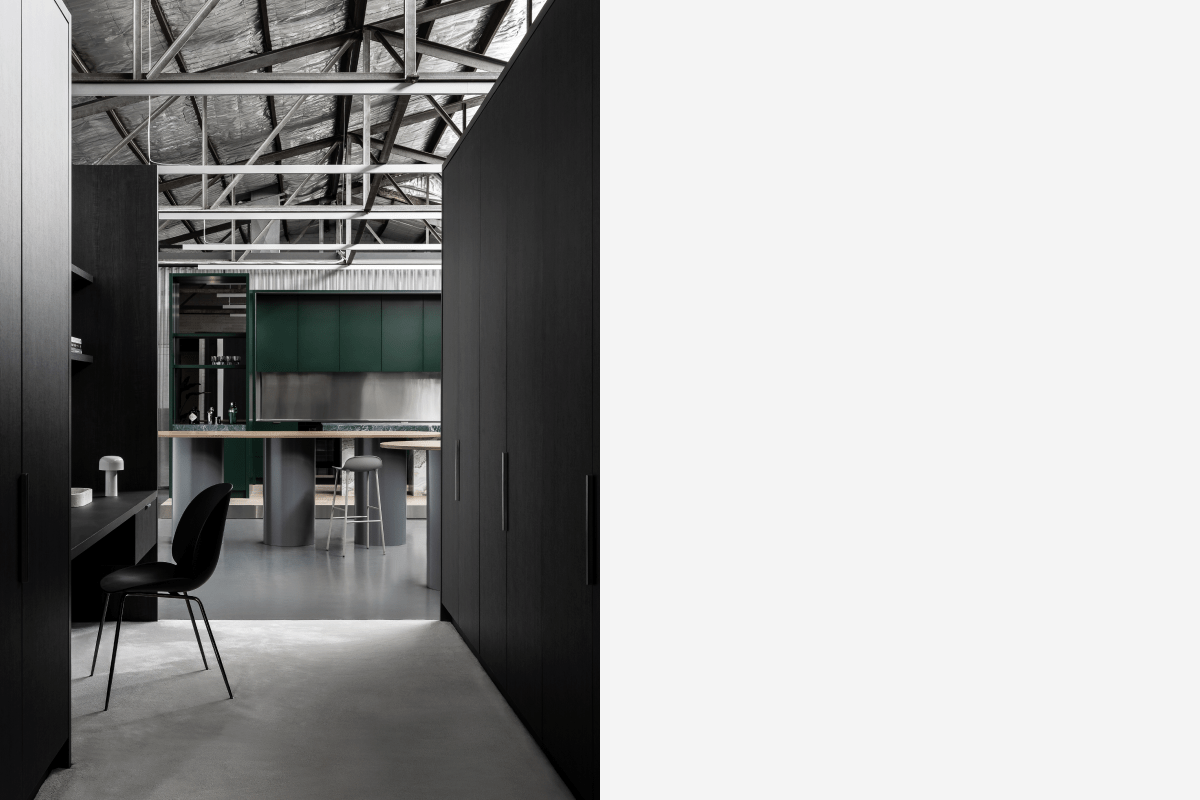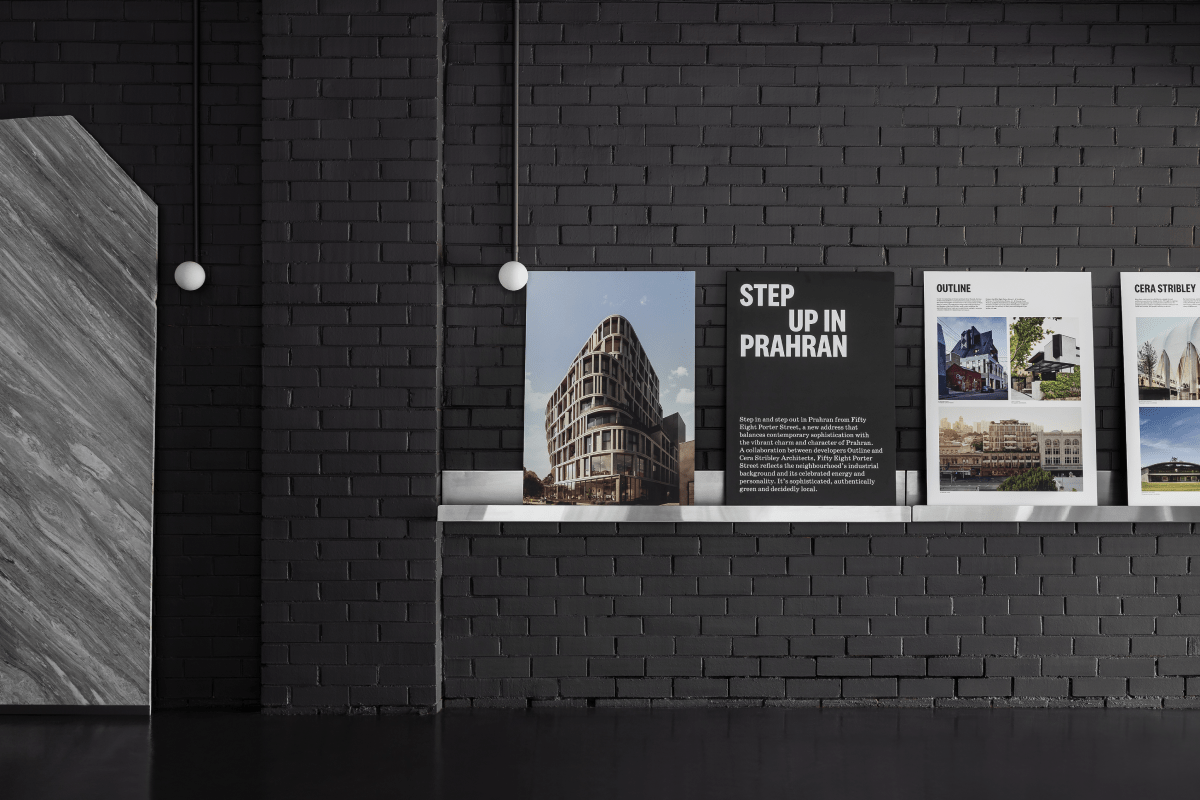 Porter Street, Prahran Display
Built within one of the existing warehouses on site, the display included a full kitchen, bathroom and walk in robe. Designed to utilise the existing structure as much as possible, whilst still creating a space reflective of the location and design of the project. The display was opened in August 2022.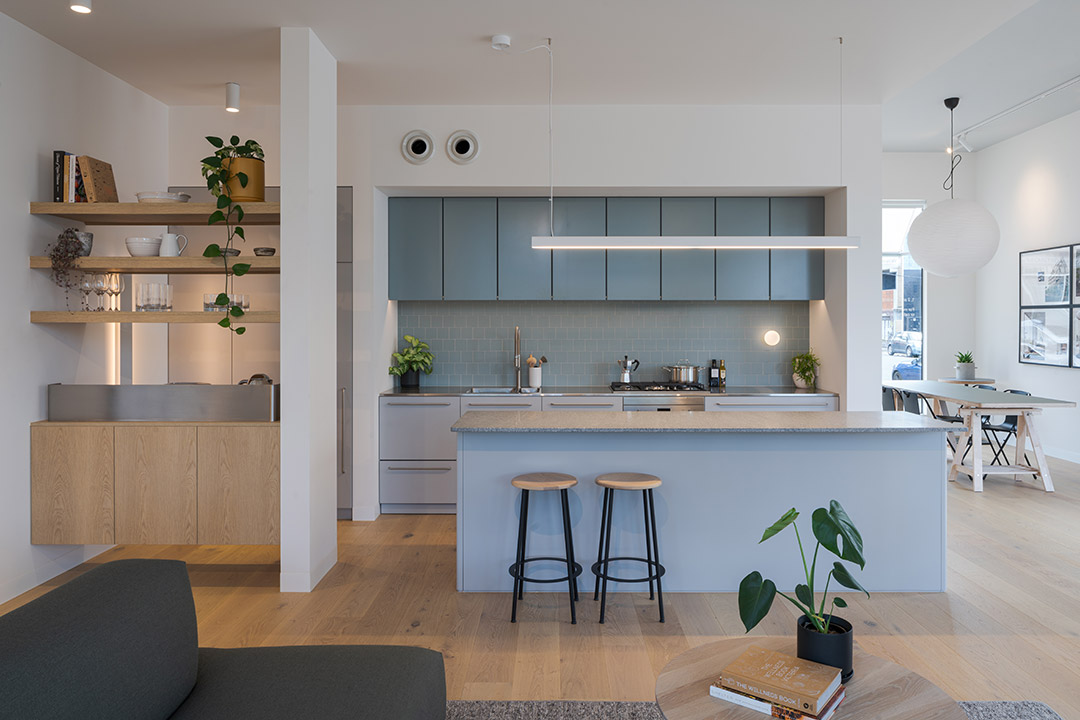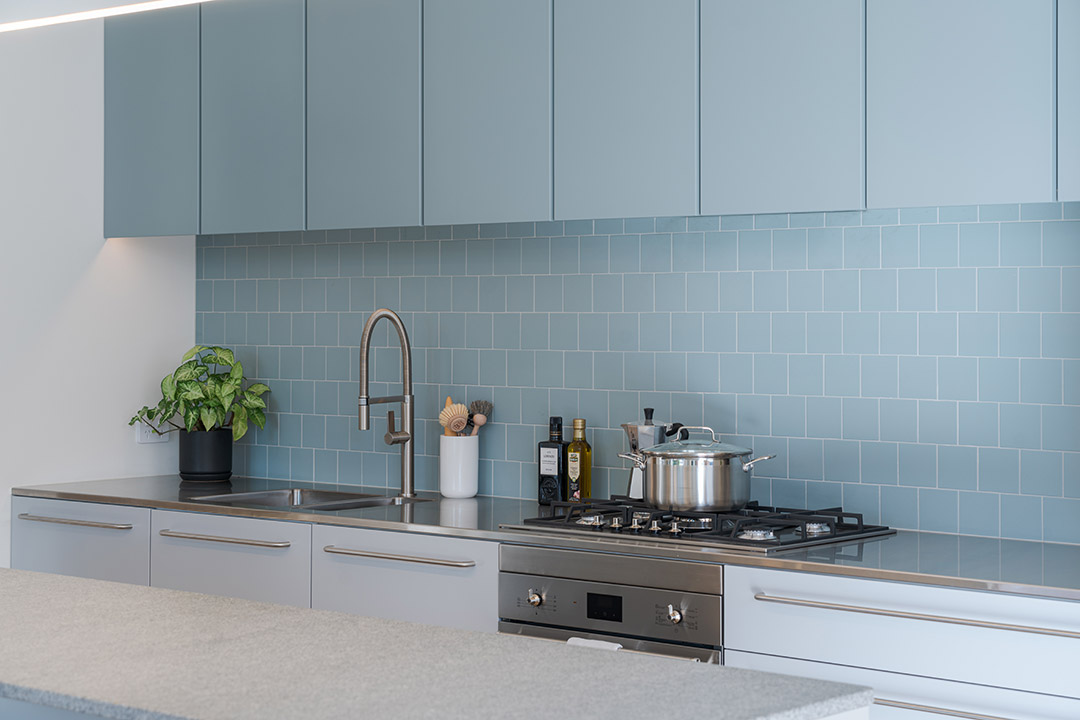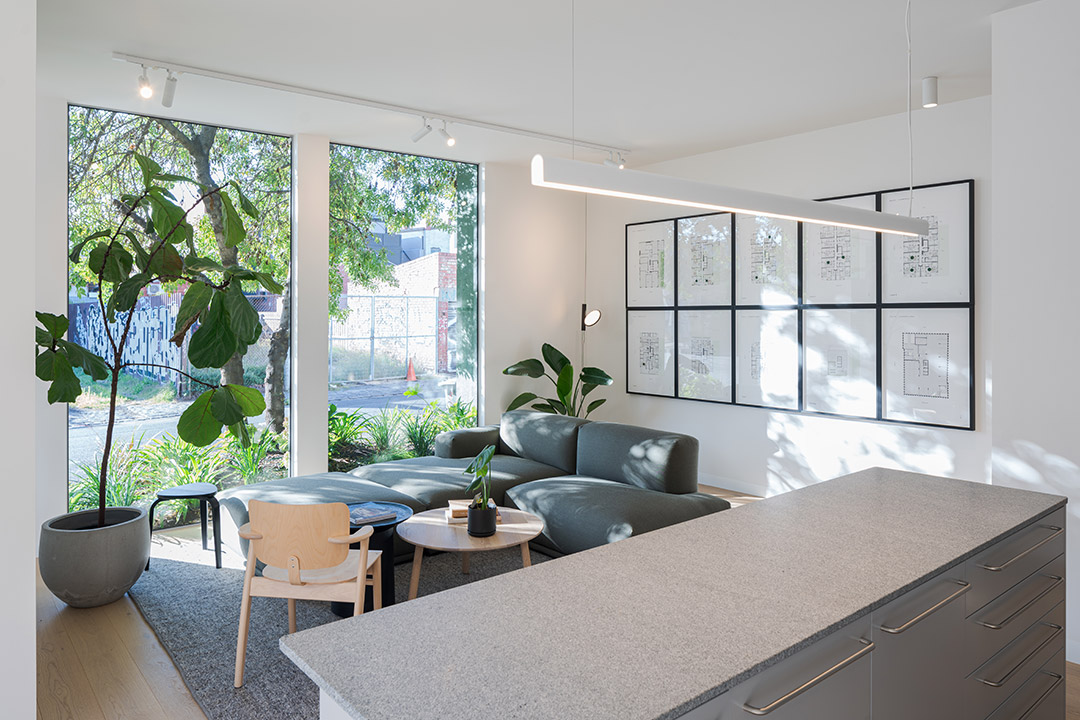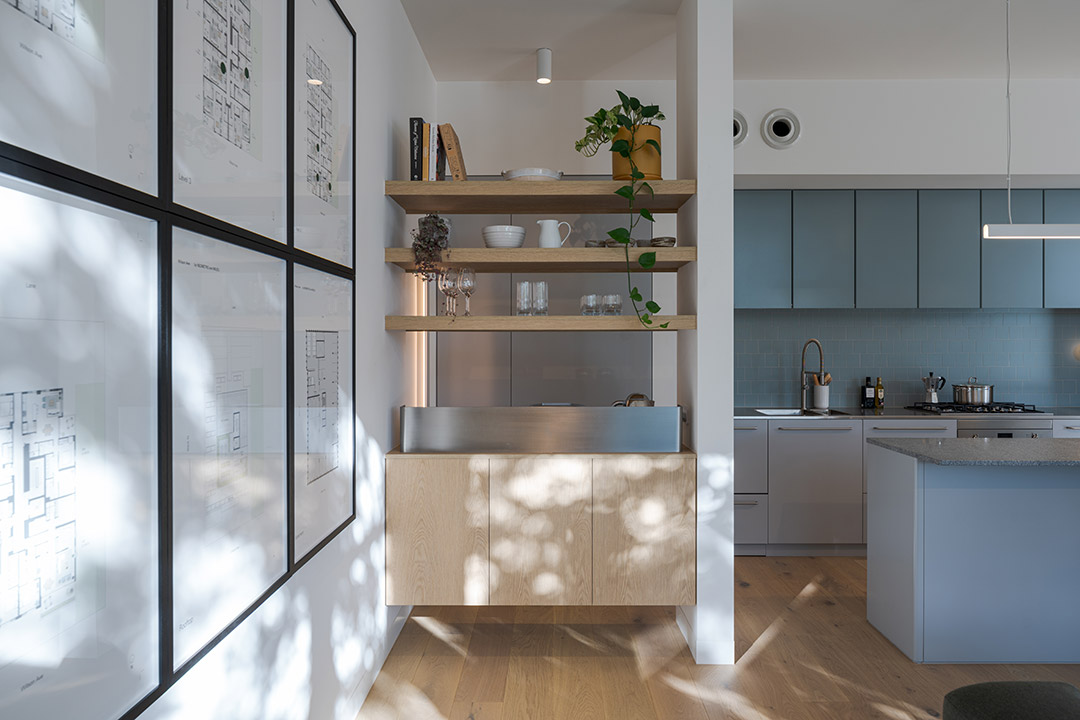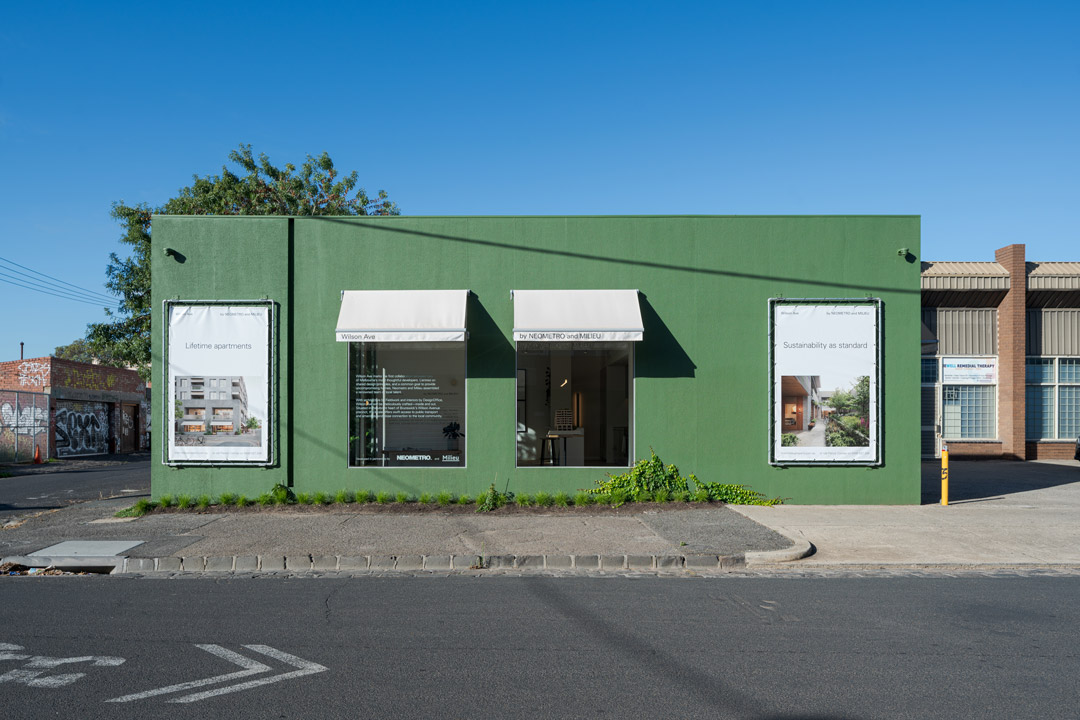 Wilson Avenue Display
Constructing a new temporary display suite on site designed by project interiors architect, Design Office. Launched at the beginning of 2020, the display suite consists of a full replica kitchen, entry deck and garden plus specialised marketing and sales areas.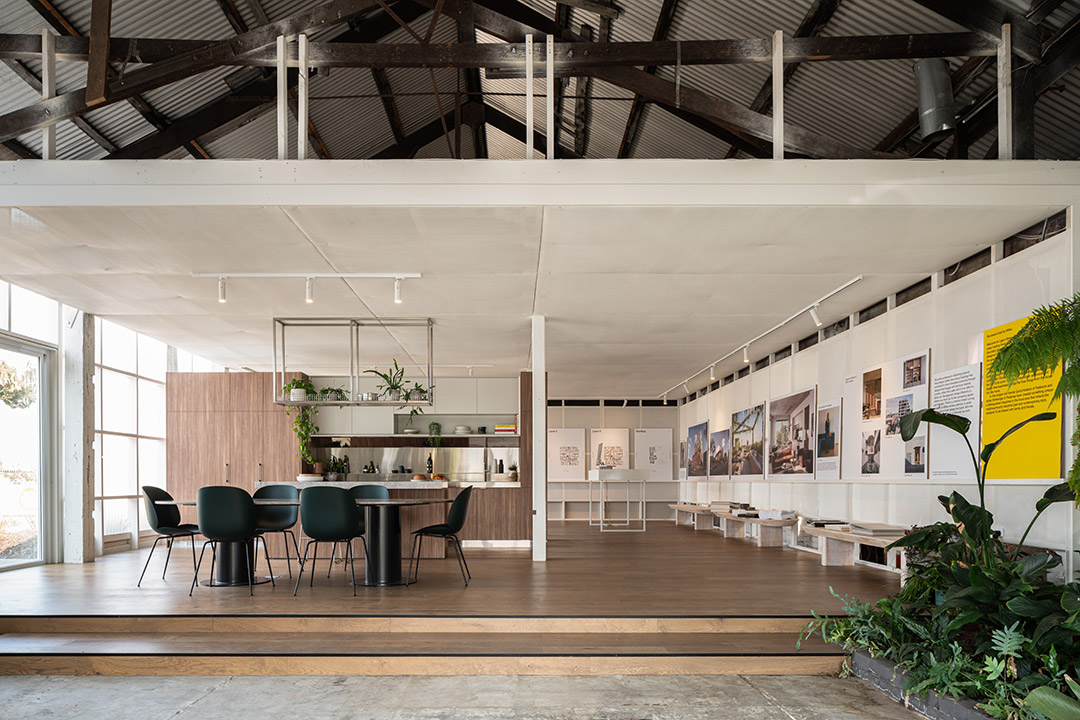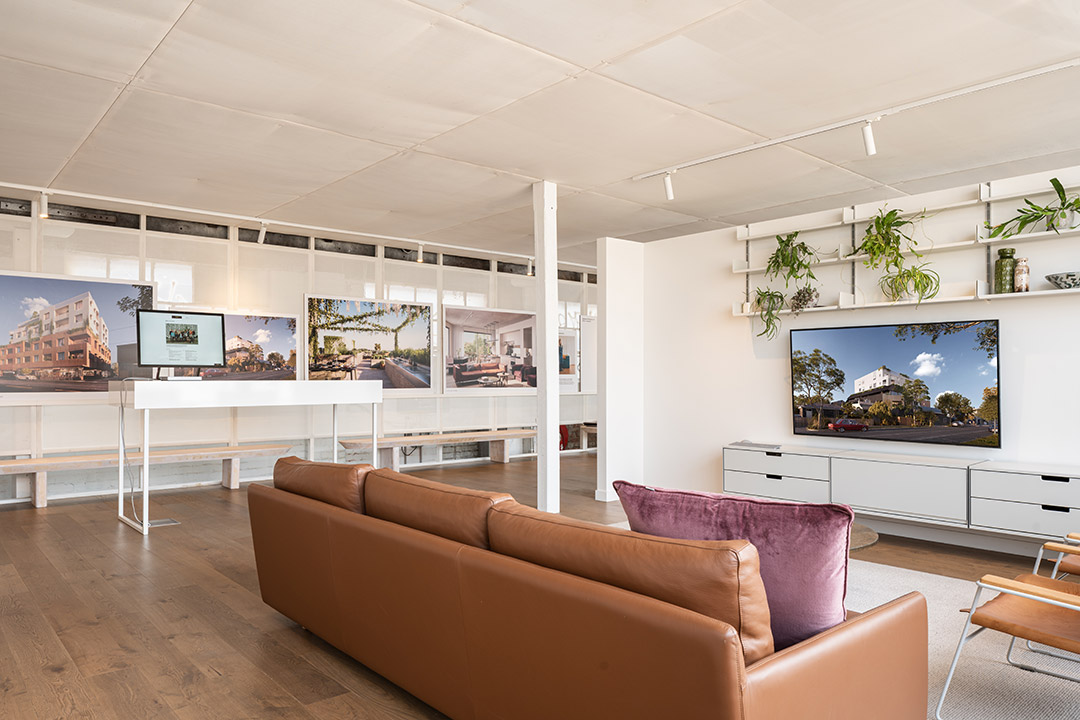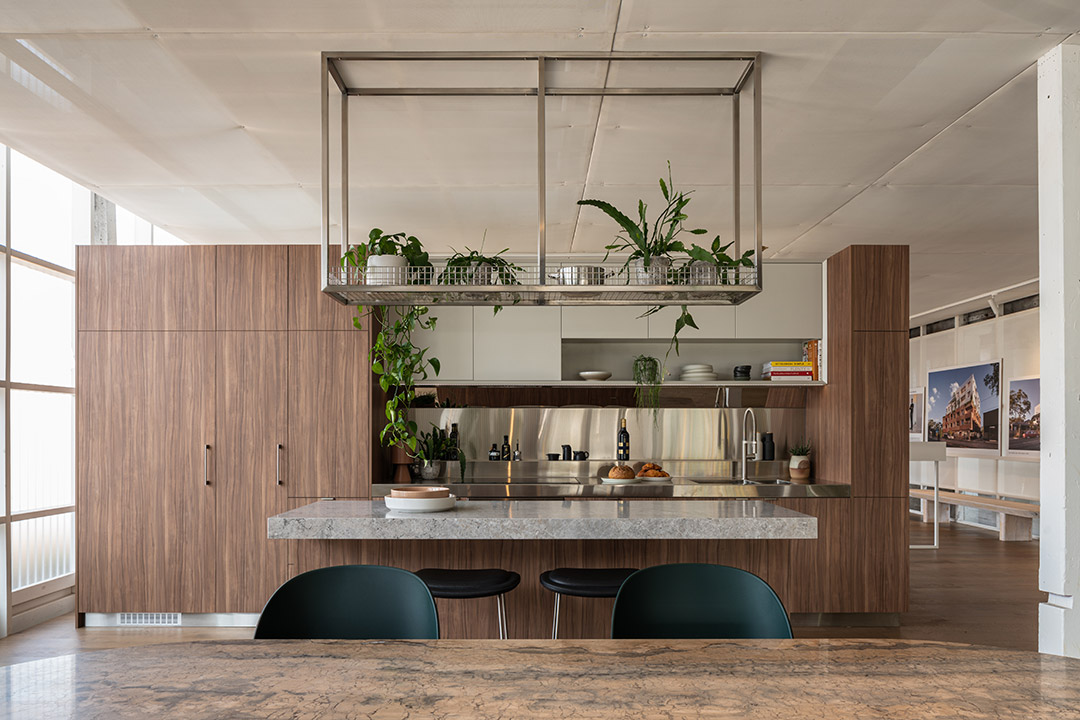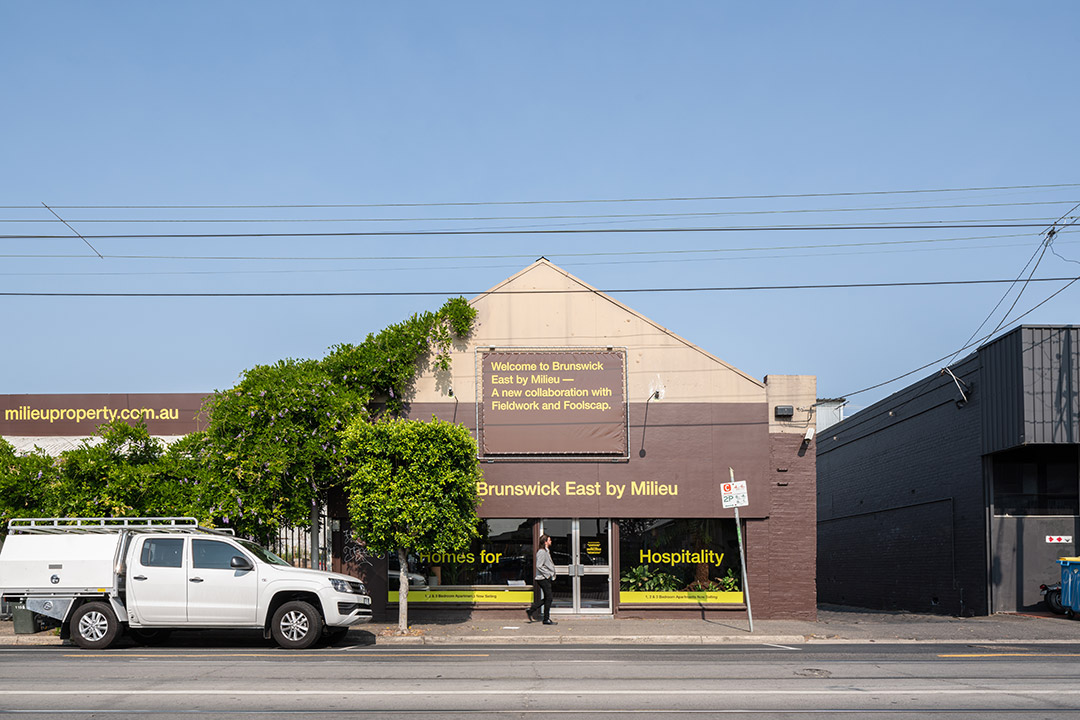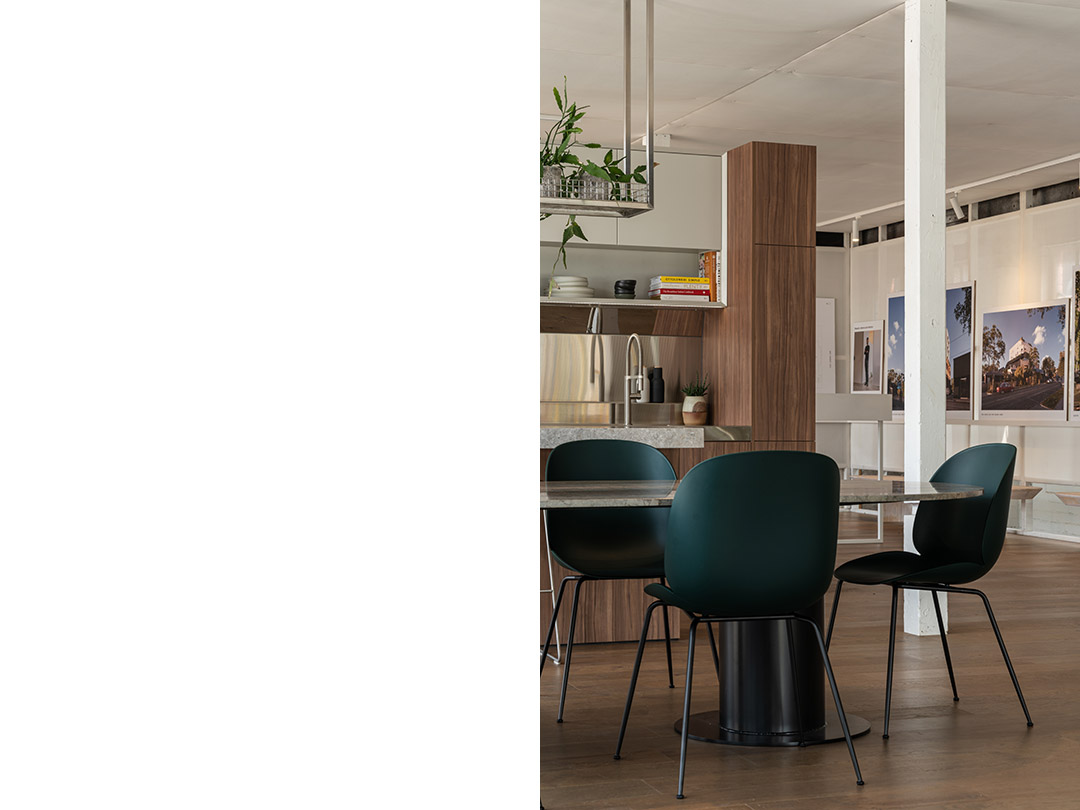 Lygon Street Display
Located within an existing building on site, INC constructed the display suite featuring a podium display area within a mesh clad frame. Opening in late 2019 the display suite was built as a sales tool for Milieu Property's project, Brunswick East by Milieu.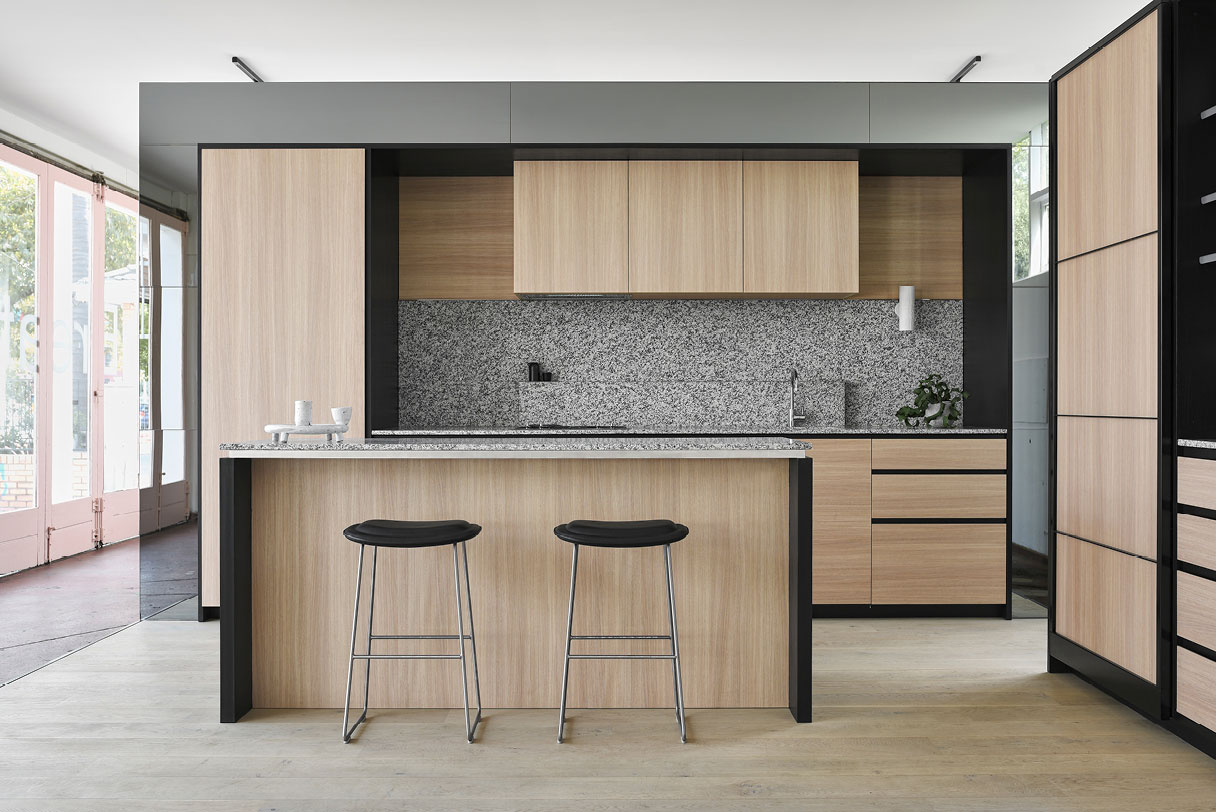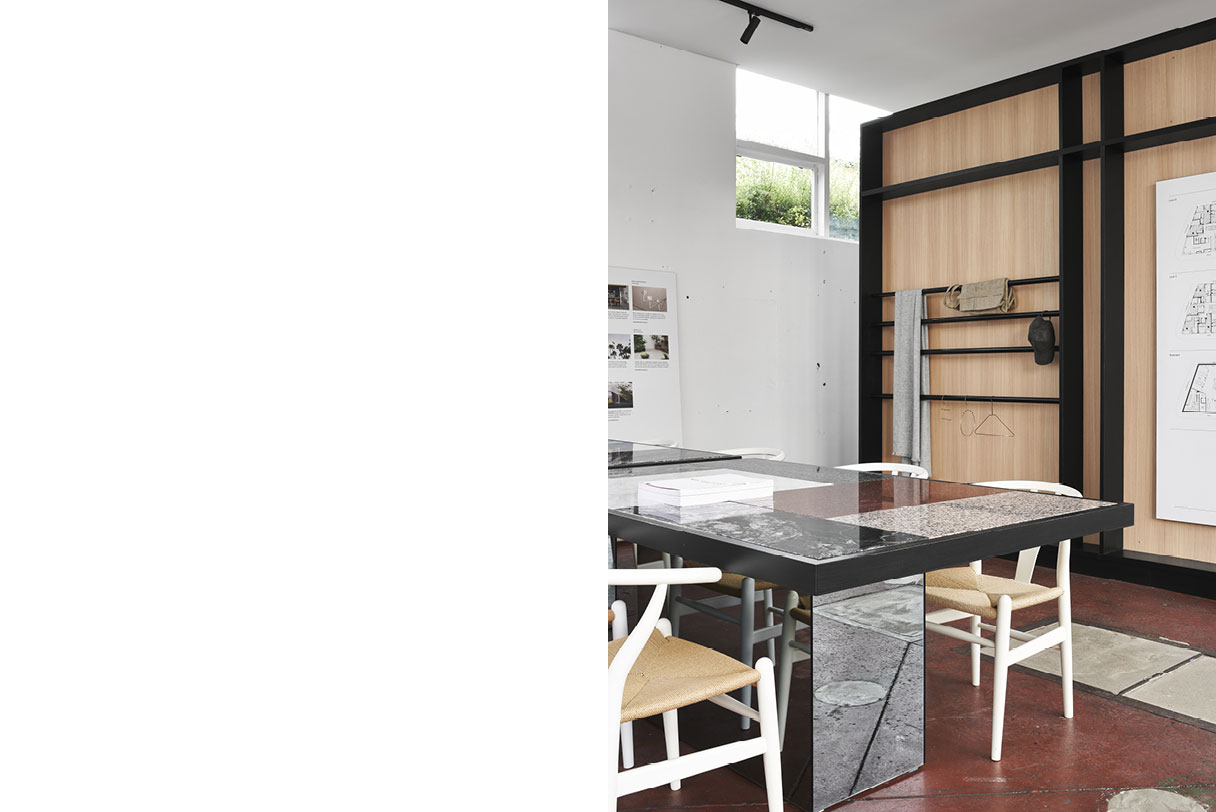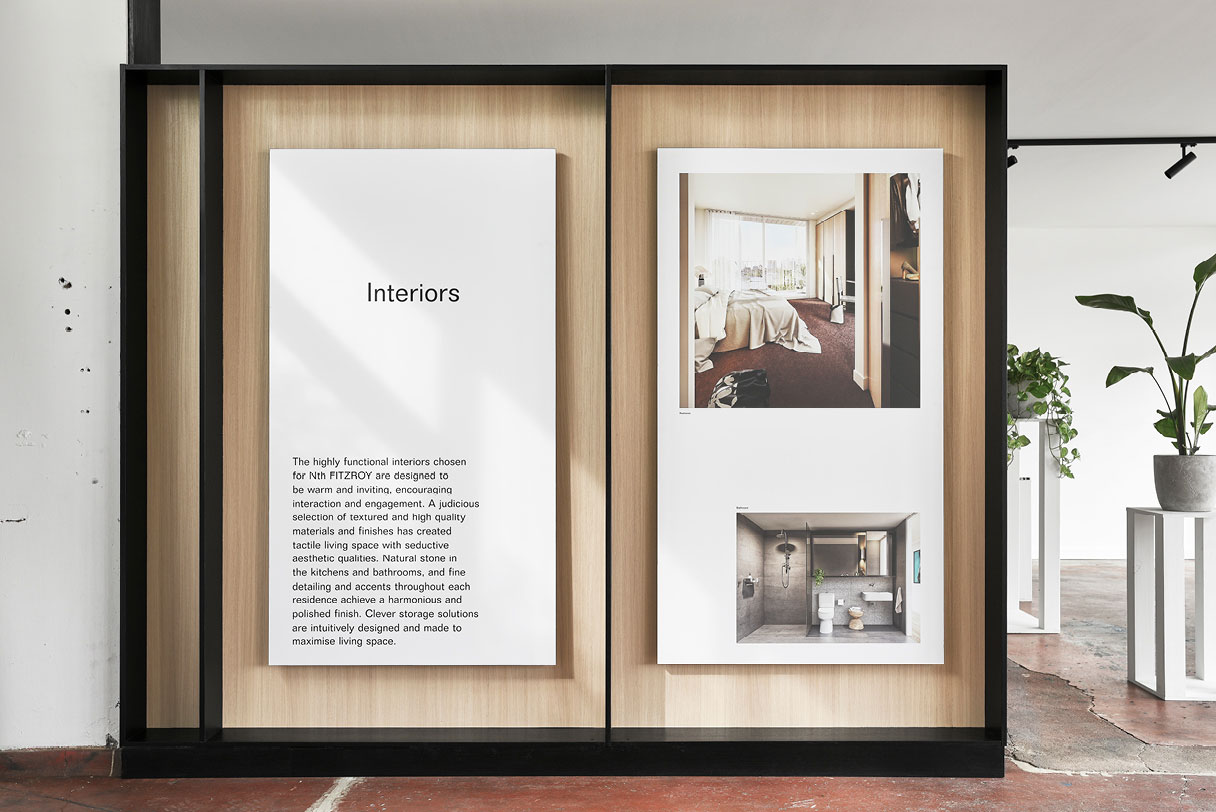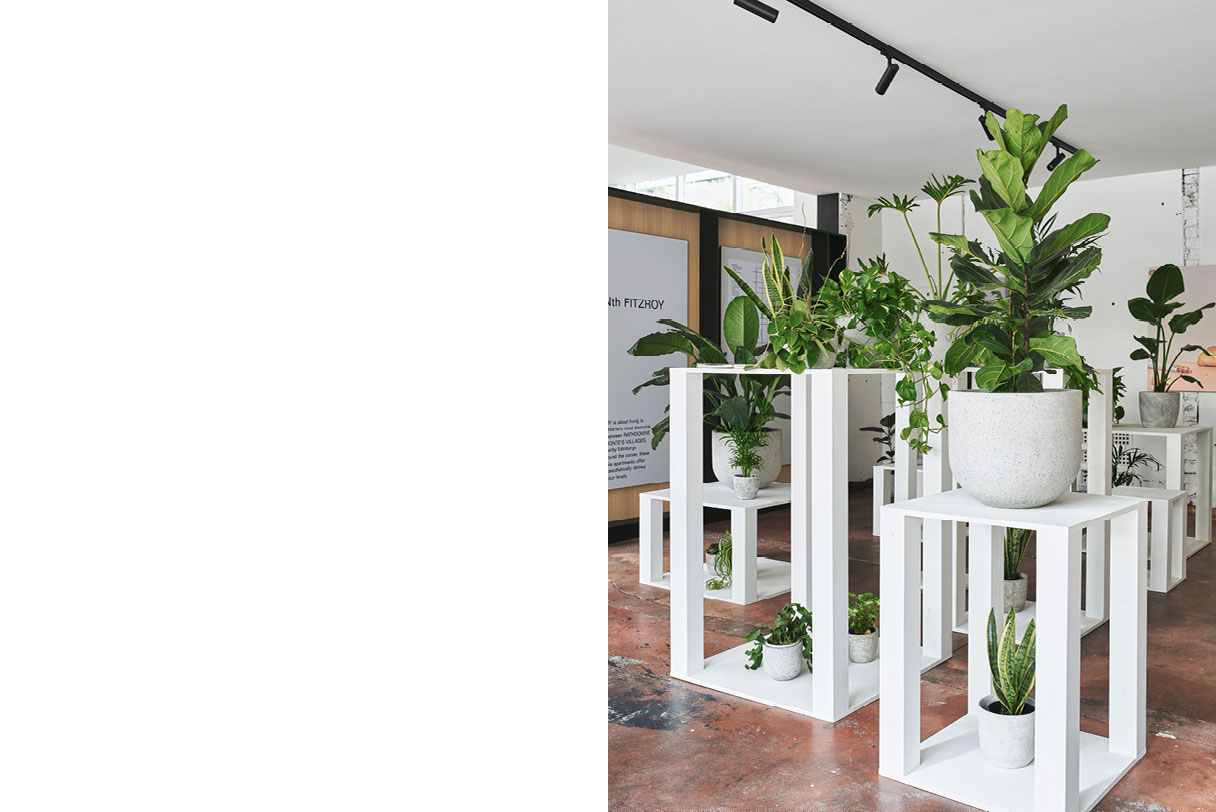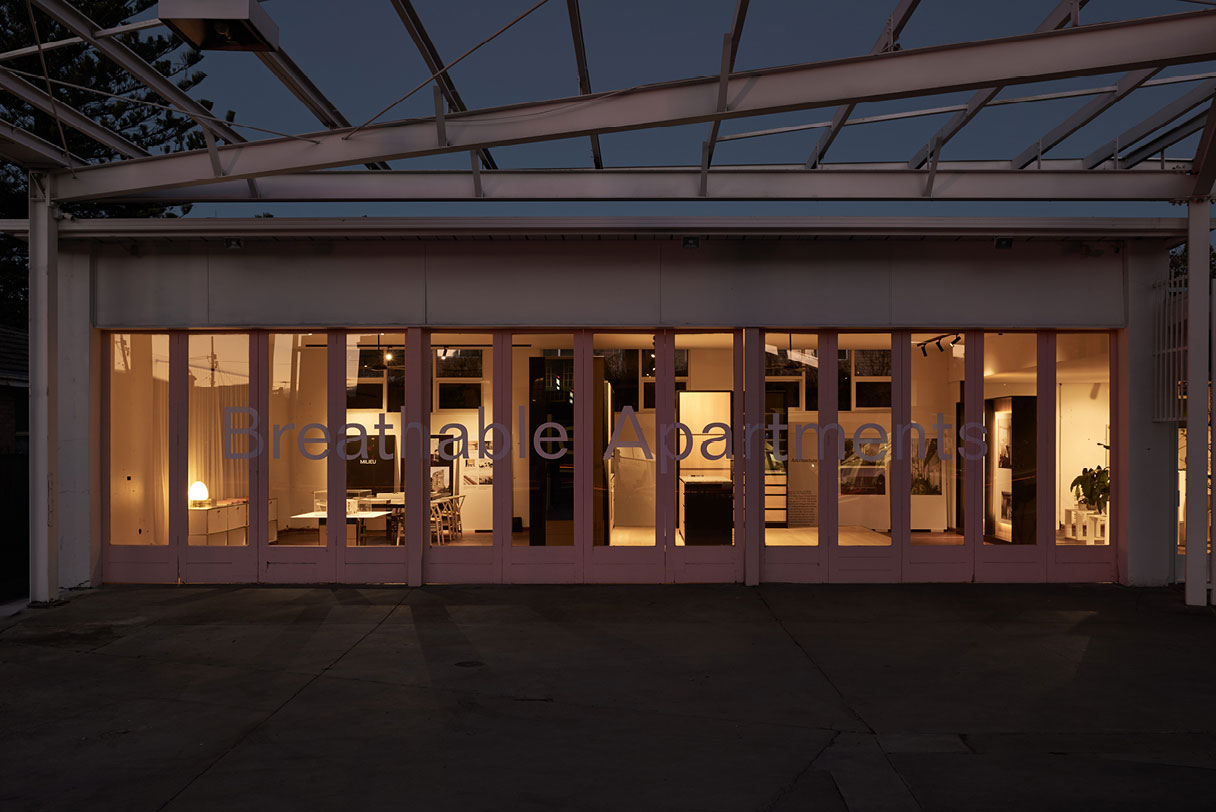 St Georges Display
Located within an old mechanics workshop, the Nth FITZROY display suite and site activation was designed in conjunction with Fieldwork and Flack Studios for Milieu Property's release of 26 Breathable Apartments. In addition to the display kitchen and joinery features, INC also retrofitted another existing building for Saint Georg Coffee, a small café pop-up.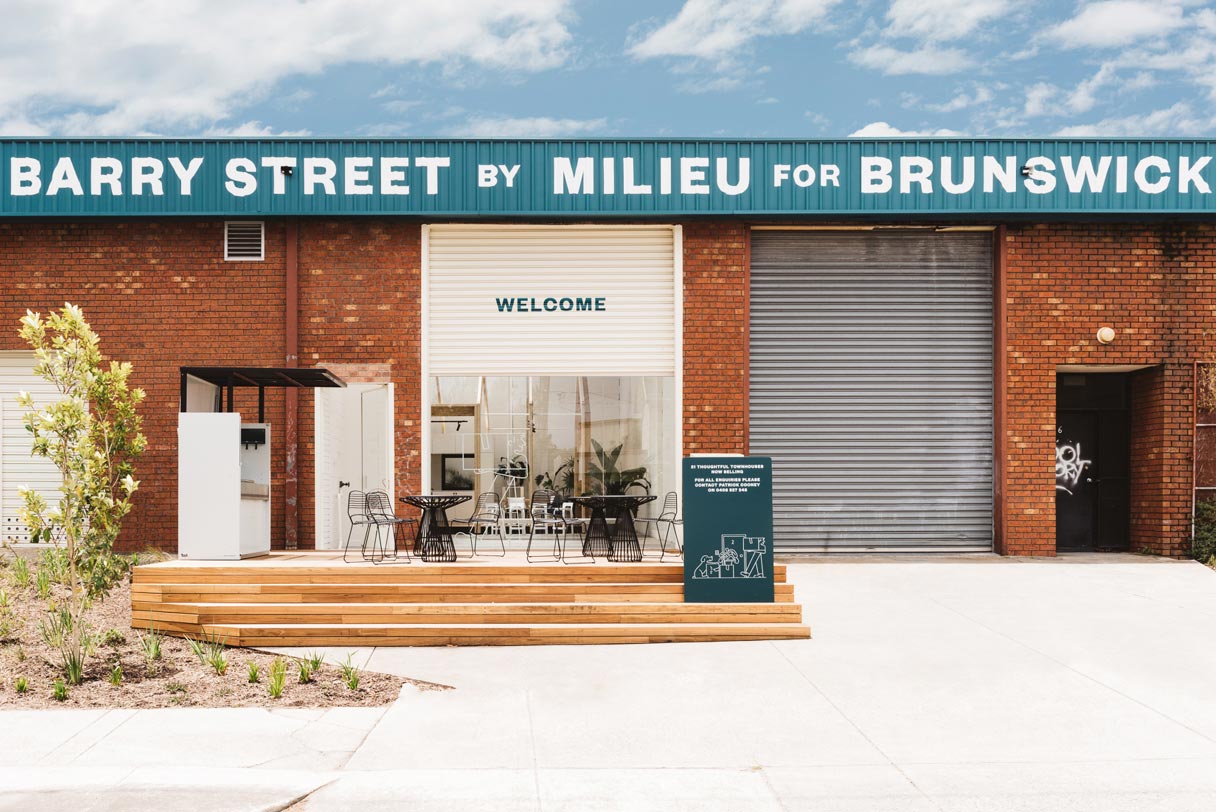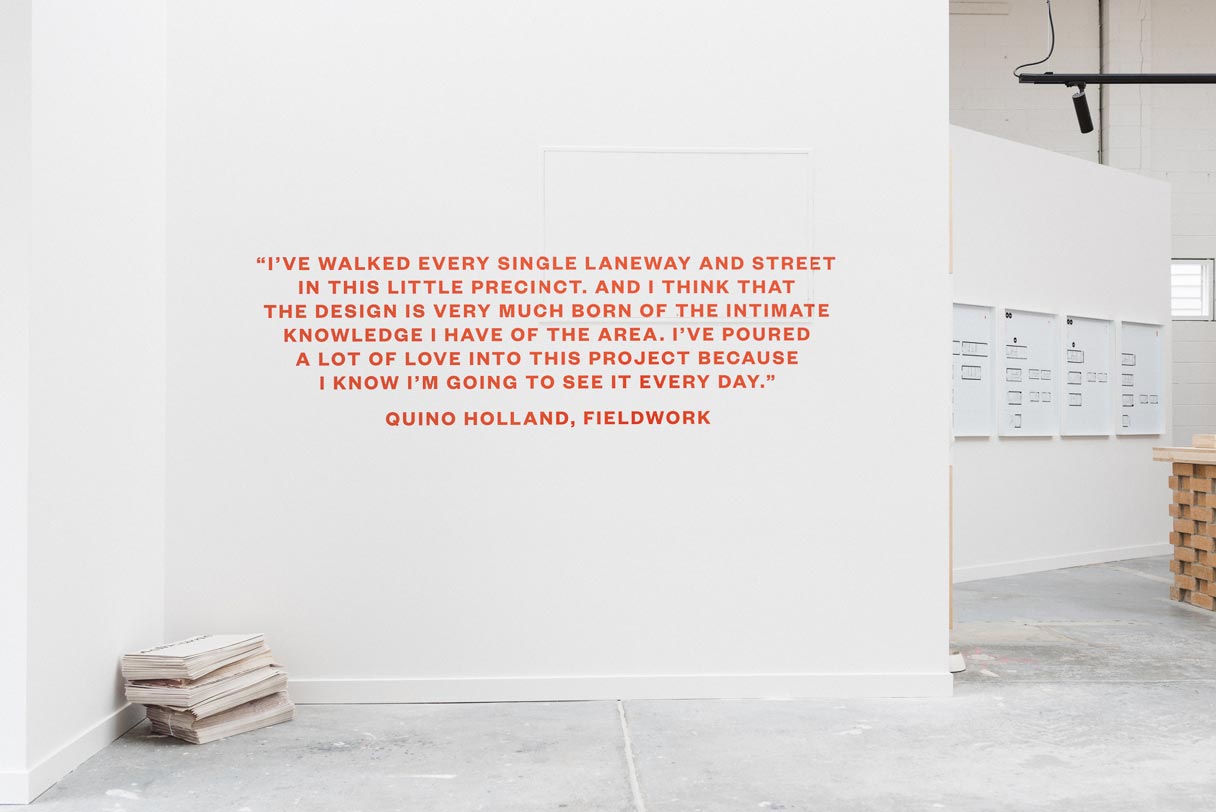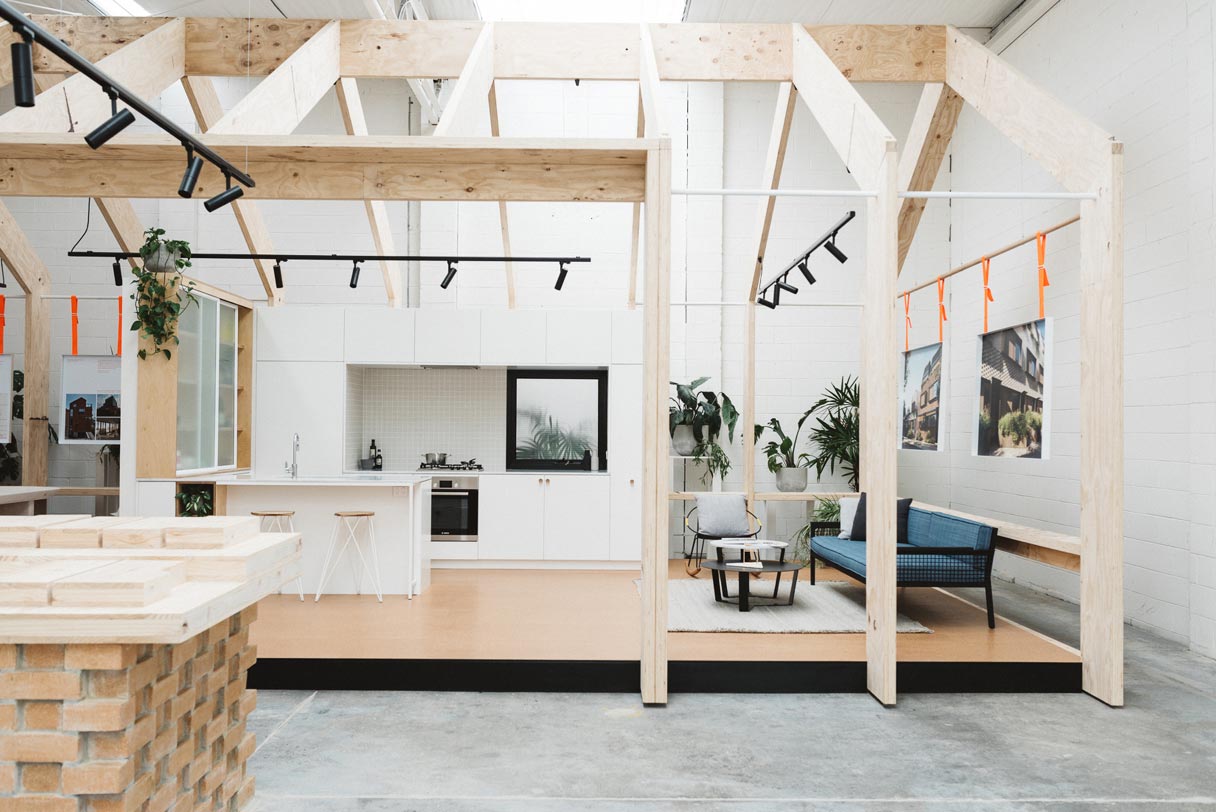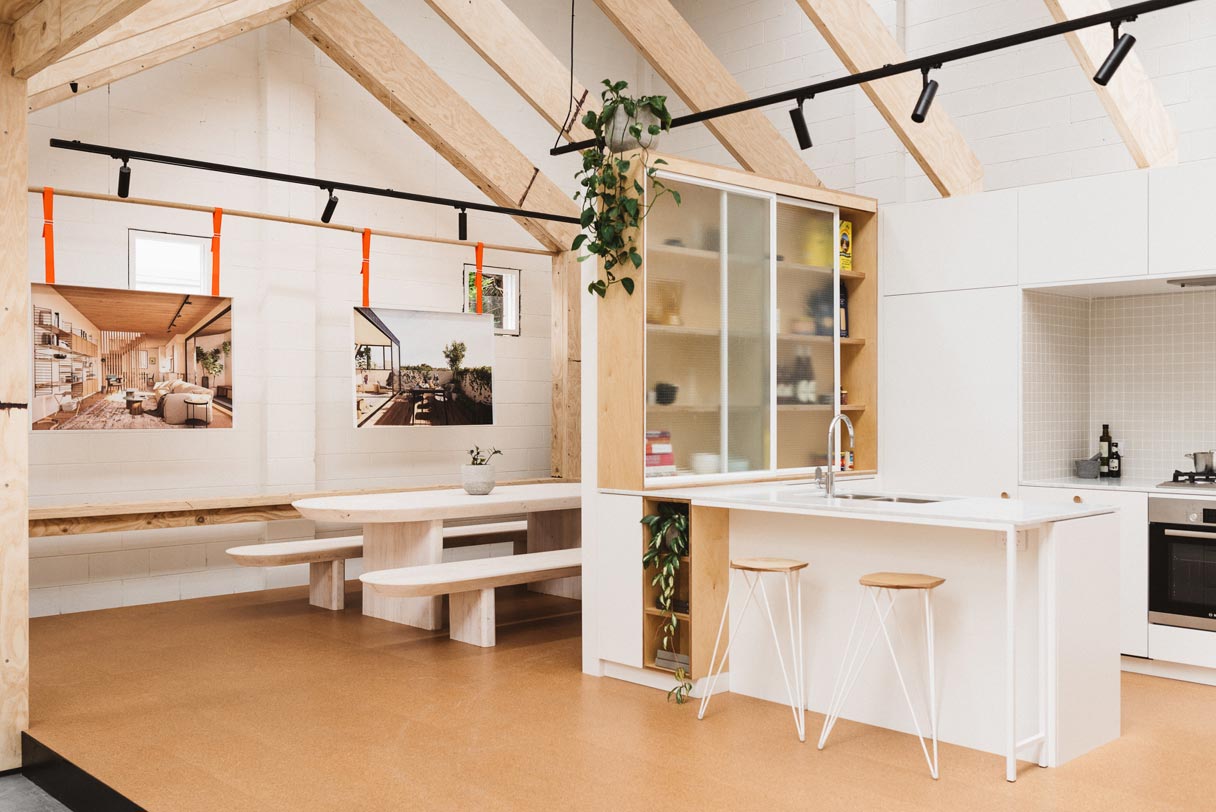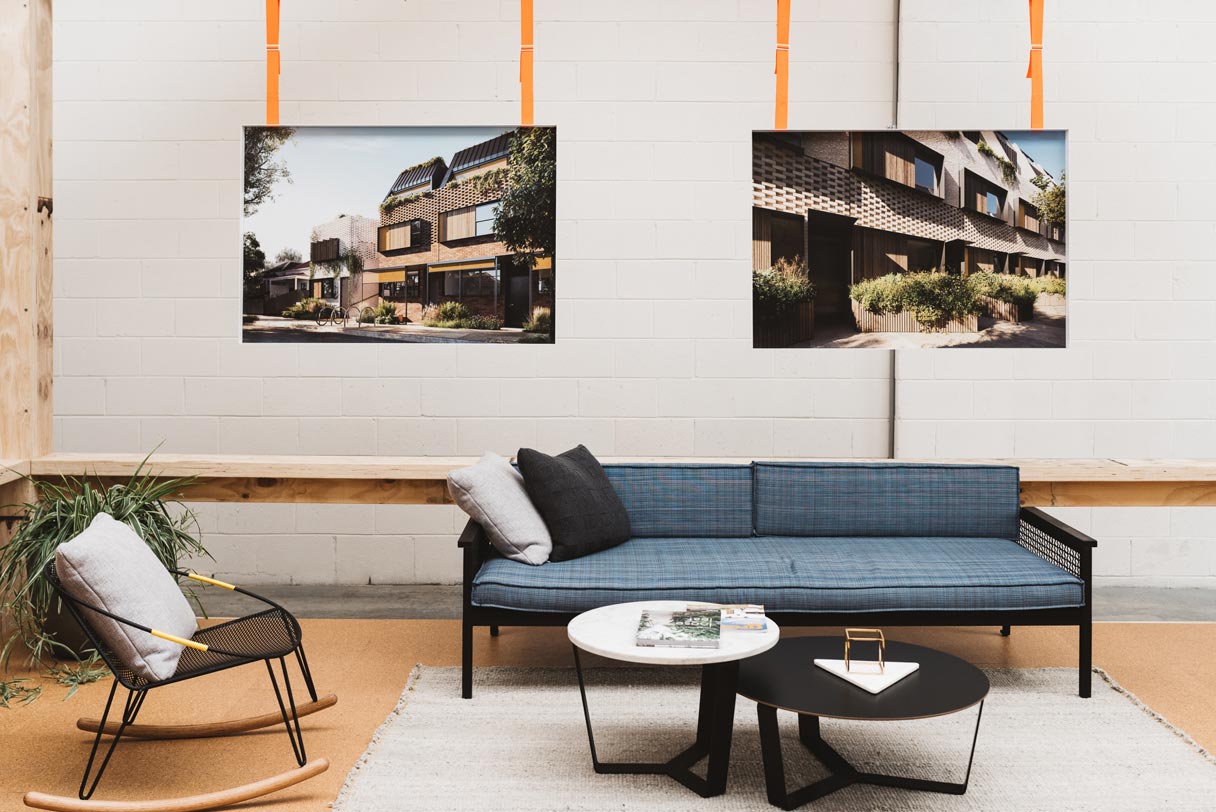 Barry Display
Designed by Fieldwork for Milieu Property, the Barry Street display suite was created as a sales tool for Milieu's townhouse project launched in December 2016. The construction timeframe was 6 weeks and involved a feature engineered timber frame, display podium, replica kitchen and outdoor deck area.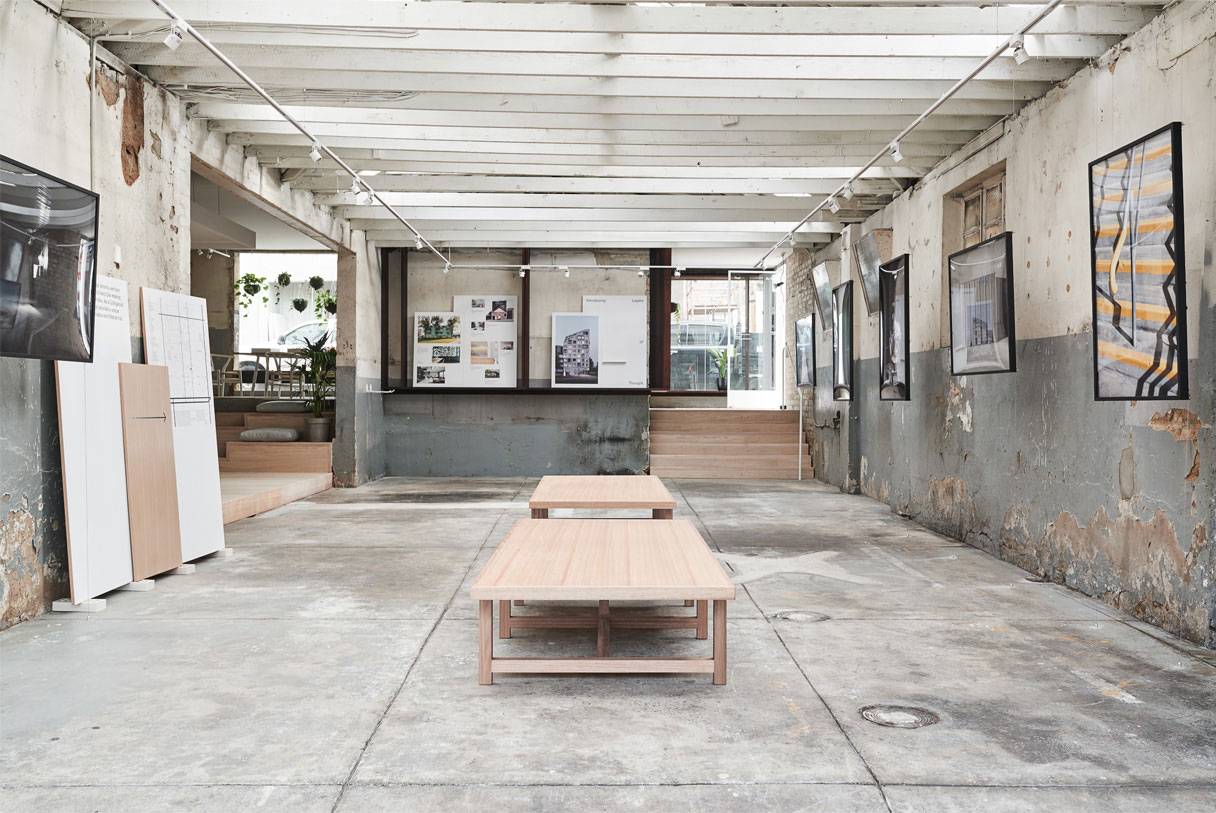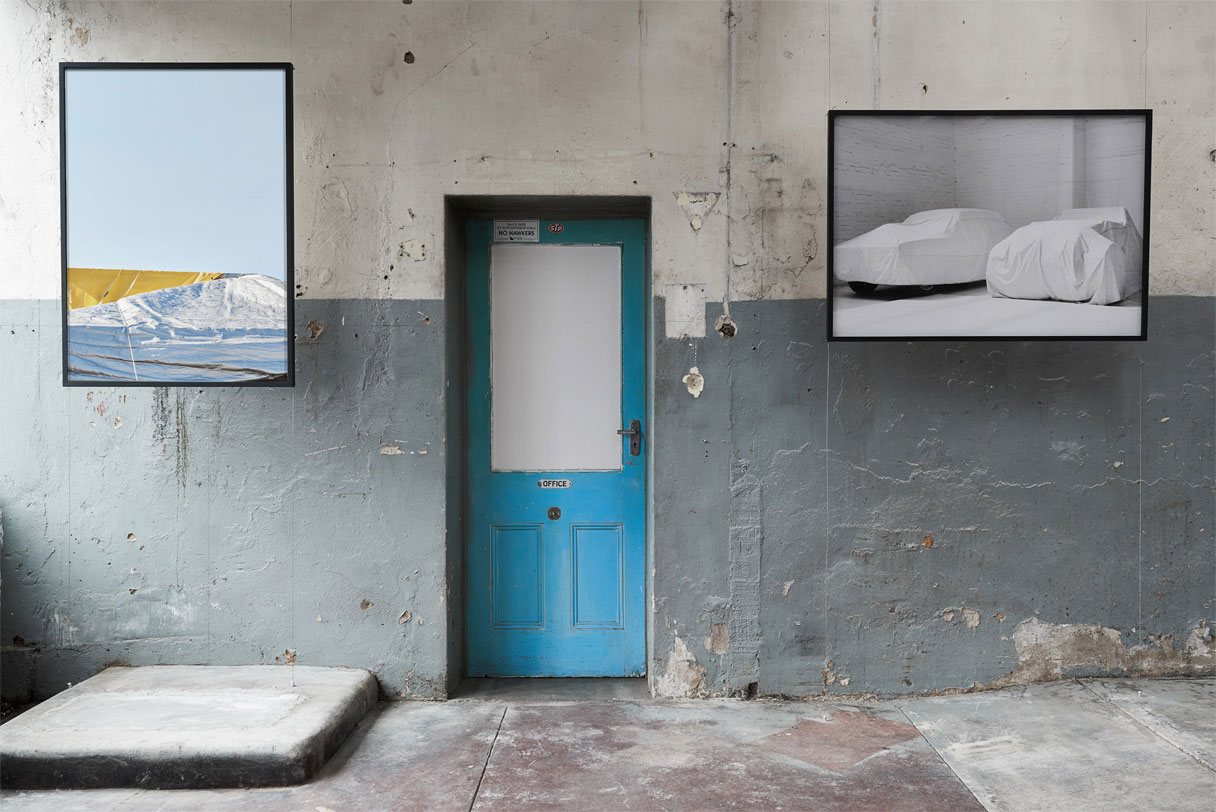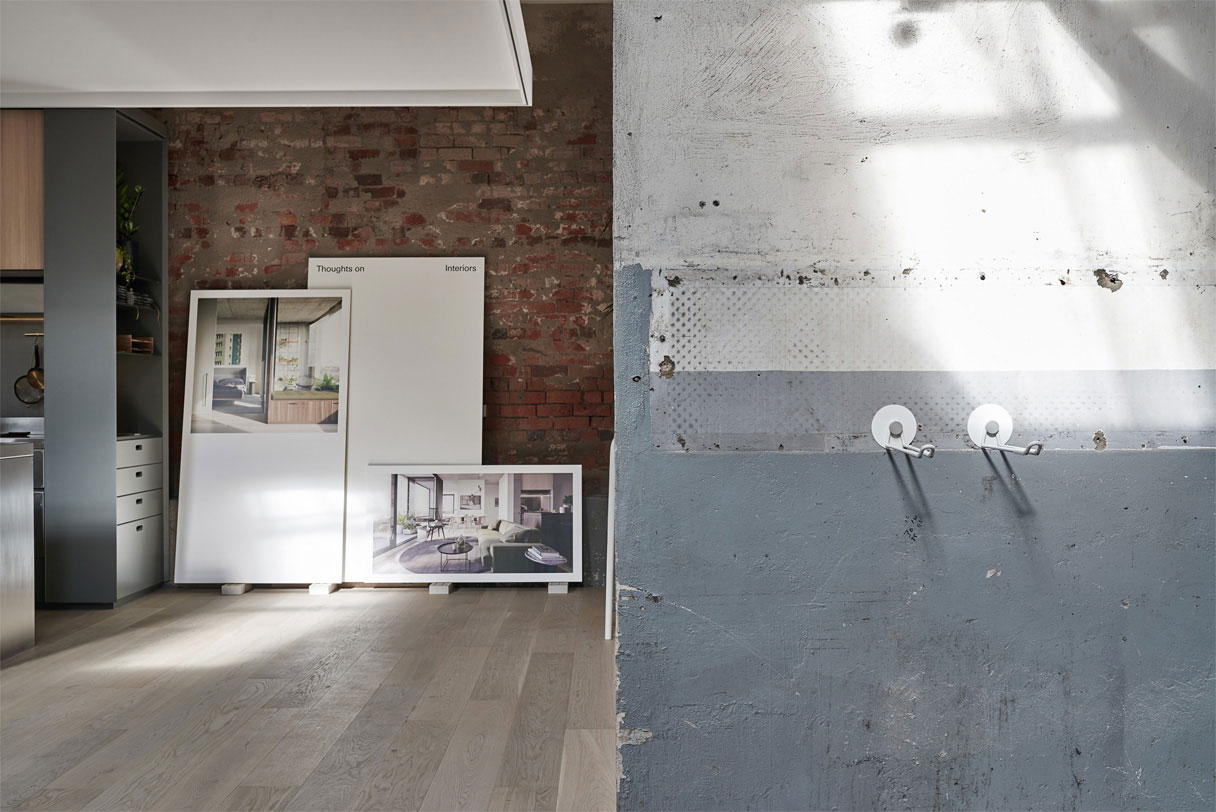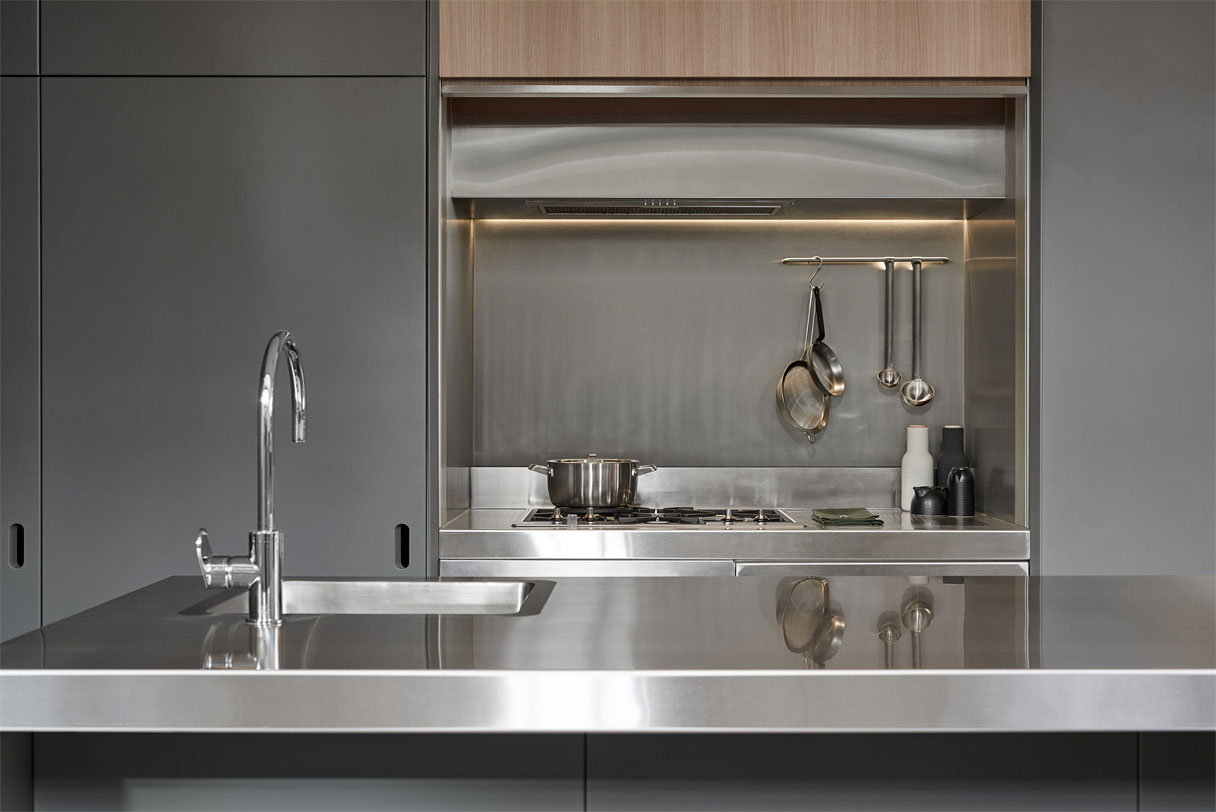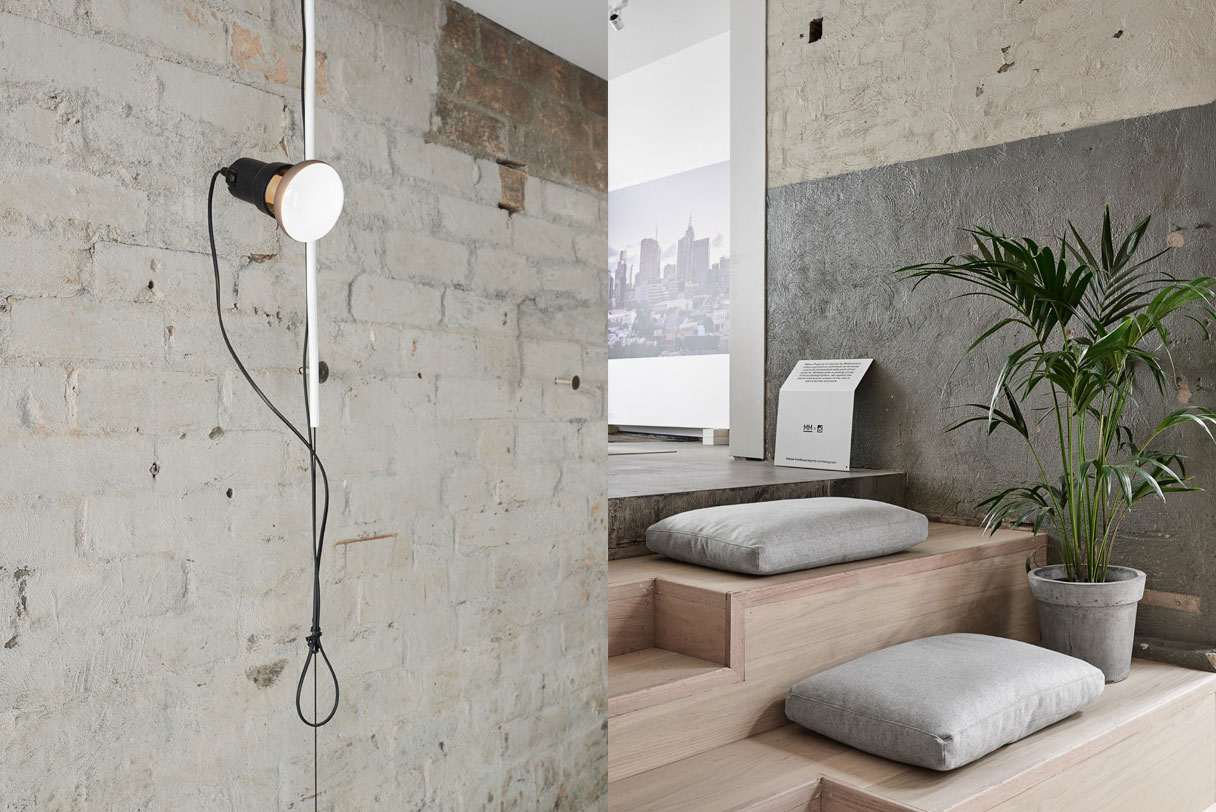 Peel Street Gallery
Designed by DesignOffice for Milieu Property, the display gallery doubled as both an exhibition space for local photographers and as a sales tool for Milieu's apartment project in Collingwood. The construction timeframe was 2 months, and featured a replica kitchen, display joinery, and custom bench-seats.